As the nights draw in and the trees go bare, this week I'm on a personal quest for inner peace and cosiness - but that won't stop me watching from afar as other people screw up their lives for our entertainment.


For those of you who enjoyed previous instalments of the Krashlyn saga, I come bearing fantastic news. Yes, the National Women's Soccer League Championship weekend delivered even more high drama and cattiness.


It also offered some pretty nifty football while knocking off a large portion of the human span of emotion. I'd like to thank 1st-placed San Diego Wave for their sacrifice, giving up their rightful claim as the best team in the NWSL so we could enjoy all of this play-off goodness.


See you Thursday for more footie goodness
Have you ever been hated? It's not for me. Most people don't want hatred. But Megan Rapinoe seems to love it.
"I'm not a religious person or anything, and if there was a God, like - this is proof that there isn't. This is fucked up," Pinoe said.
No, she's not talking about famine, genocide, or a tsunami. Rapinoe is lamenting the way that her final ever appearance as a professional soccer player was cut short by injury.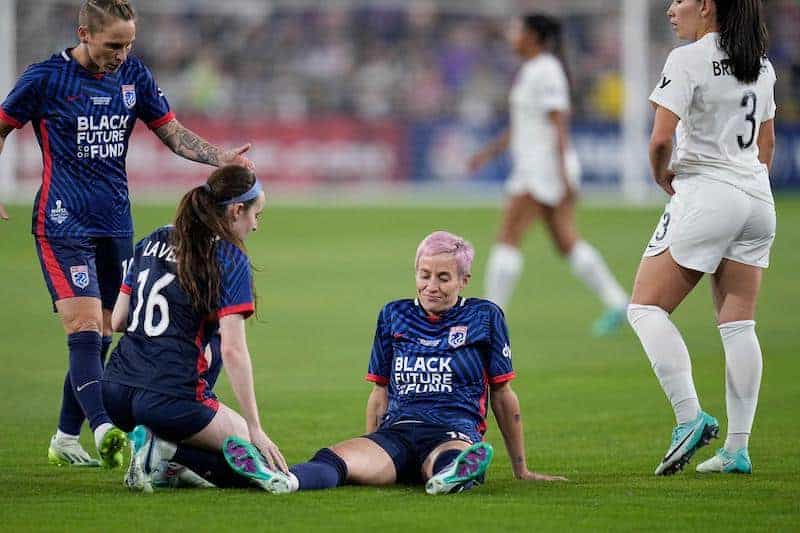 It was a moment that she had made for herself. After an epic farewell match at Lumen Field — her home as an OL Reign forward for the last decade — Rapinoe scored two goals on the final day of the NWSL regular season to seal the Reign's place in the play-offs, thereby extending her career by at least one more game.
In the end, she got three. By beating Angel City and San Diego Wave, OL Reign earned a place in the Championship final, set to be a retiree head-to-head between Rapinoe and Ali Krieger of Gotham FC, two legends of the USA women's national team and the NWSL who would bow out at the final whistle.
Or so they thought. Three minutes in, Rapinoe pulled up with a non-contact injury and was forced off the pitch as her dreams of scoring a Championship-winning goal ruptured along with her achilles tendon.
Harvard graduate and
success addict Midge Purce
was the star of the show for Gotham FC. She absolutely
ripped up the right wing
to set up the first goal of the game. A crafty run by Rose Lavelle gave OL Reign a leveller, but Purce was there to save the day, swinging in the corner which Esther González headed in to reclaim the lead.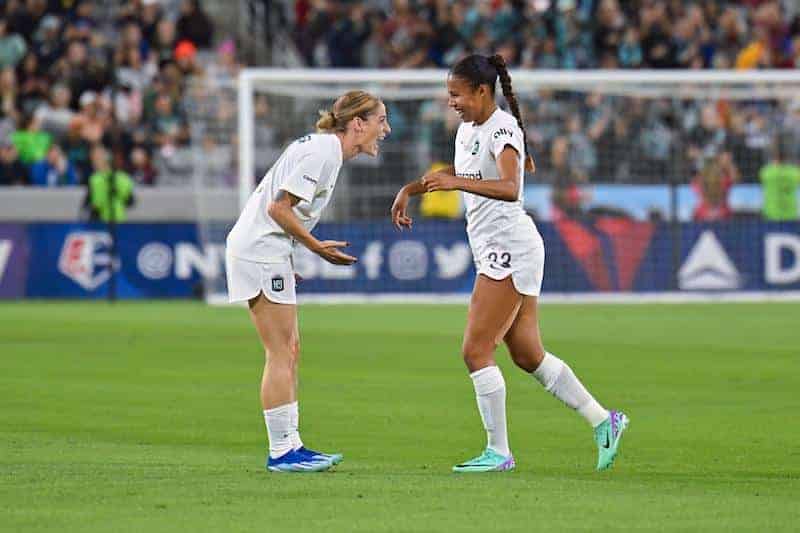 With one goal separating the sides and Gotham playing a perilously high line, the second half made for a great watch as the Reign were clean through time and time again, with only the right finish standing between them and an equaliser. On such a panicked occasion, Gotham 'keeper Amanda Haught flapped her arms to stop Elyse Bennett — but she flapped too far, and flapped outside of the box.
As though Rapinoe's early exit wasn't enough of a dramatic twist, Haught was shown a straight red card for denying a goalscoring opportunity and, for the game's final moments, Gotham had to protect their lead with ten players and defender Nealy Martin in net.
After struggling on a keeper's jersey which didn't quite fit, Martin's next task was defending the enormous goal against a box-edge free kick from Rose Lavelle. Lavelle has done a few of those before, and she does them quite well, whereas this was Martin's first try. We've all seen it though, right? You just stand by one of the posts and wave your arms a bit while the wall of players in front of you shuffle into place. Can it be so hard?
Whatever Martin did or didn't do, it worked. The wall stopped Lavelle's strike and moments later, the whistle brought Martin's surprise shot-stopping debut to an end as Gotham were crowned NWSL champions.
You might remember that Gotham's entire squad were fighting to make captain Ali Krieger's last game a special one, since she's been having
a pretty rough time of it lately
.
And how is Ashlyn Harris, the cheating mother of her children who filed for divorce on the eve of her retirement, I hear you ask?
On the day before the big final, Harris shared a FIFPRO post celebrating the retirement of Rapinoe and Krieger, a trifling show of support for the woman she's been married to for the past four years.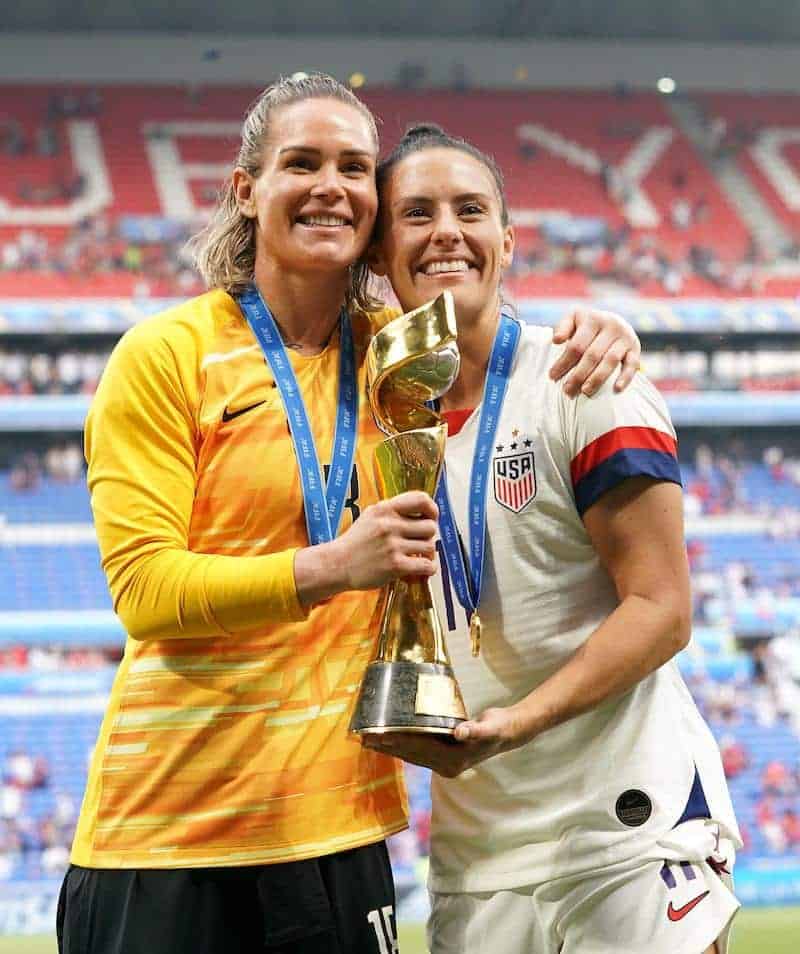 I can see why she kept it a bit lowkey. A month ago, she dedicated a post to the end of Rapinoe's career, describing how it had been "true gift" to witness "one of the best ever". This was a nice thing to do for a friend but Instagram found it distasteful.
Comments variously accused her of having "a very nasty spirit", "big villain energy", and "no respect". Someone named Jenna called Harris "a misogynistic lesbian who projects toxic masculinity", while a former Harris fan called Tess insisted that the woman who used to be her hero seek professional help for her behaviour. "This isn't the person who used to inspire me," Tess wrote.
It's crazy to me, the lengths to which fans will go in the efforts to protect their idols, the depth of feeling which a private, domestic dispute can stir among people whom it doesn't personally concern. I love it. I'm so glad it's not happening to me.
Being aware of this bubbling resentment, if I were Harris I would simply keep a low profil, sit tight until everyone forgets, book off the NWSL Championship weekend and go for a nice long stroll in the Rockies. I don't know what Harris was up to on Sunday, but her actions on Monday suggest that, instead of enjoying Krieger's success, she stewed amid more of the vitriol levelled at her by thousands of Krieger's internet defenders.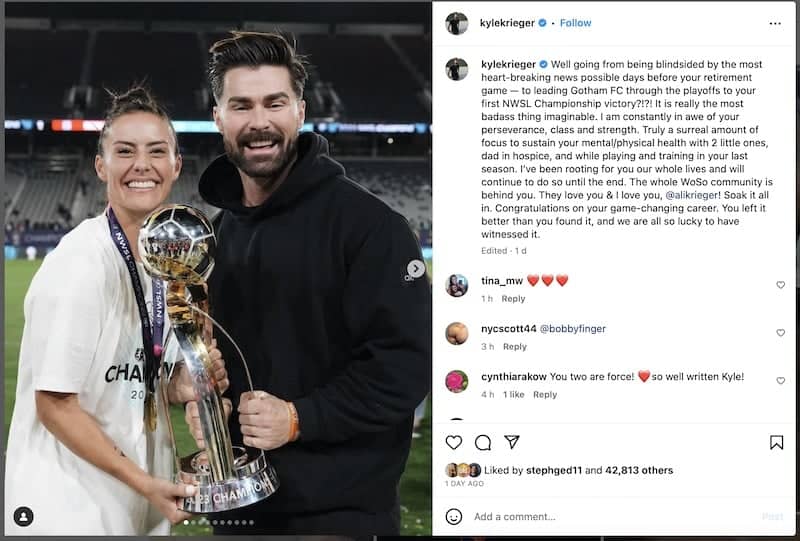 The thing that triggered Harris' eruption, though, wasn't even a critique. In an Instagram post, Krieger's brother Kyle praised Krieger's "perseverance, class, and strength" noting that "the whole WoSo community" was behind her in this tricky time which, in "badass" fashion, had culminated in a giant trophy.
Hours after it was spotted that Harris had unfollowed both Krieger and her brother, and some weeks before the countdown to Christmas can rightfully begin, we got this gift: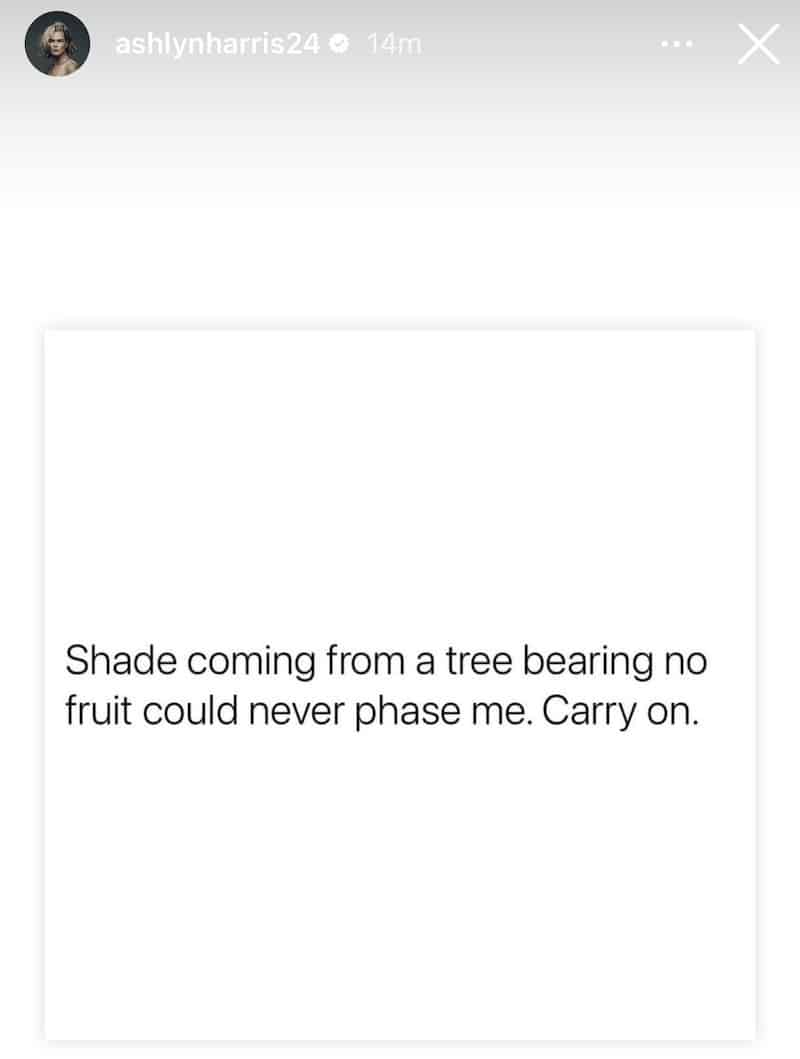 Because nothing says 'unfazed' quite like sharing with your 700k followers an indirect dig at your trophy-bearing ex-wife's brother after he publicly expresses love for her.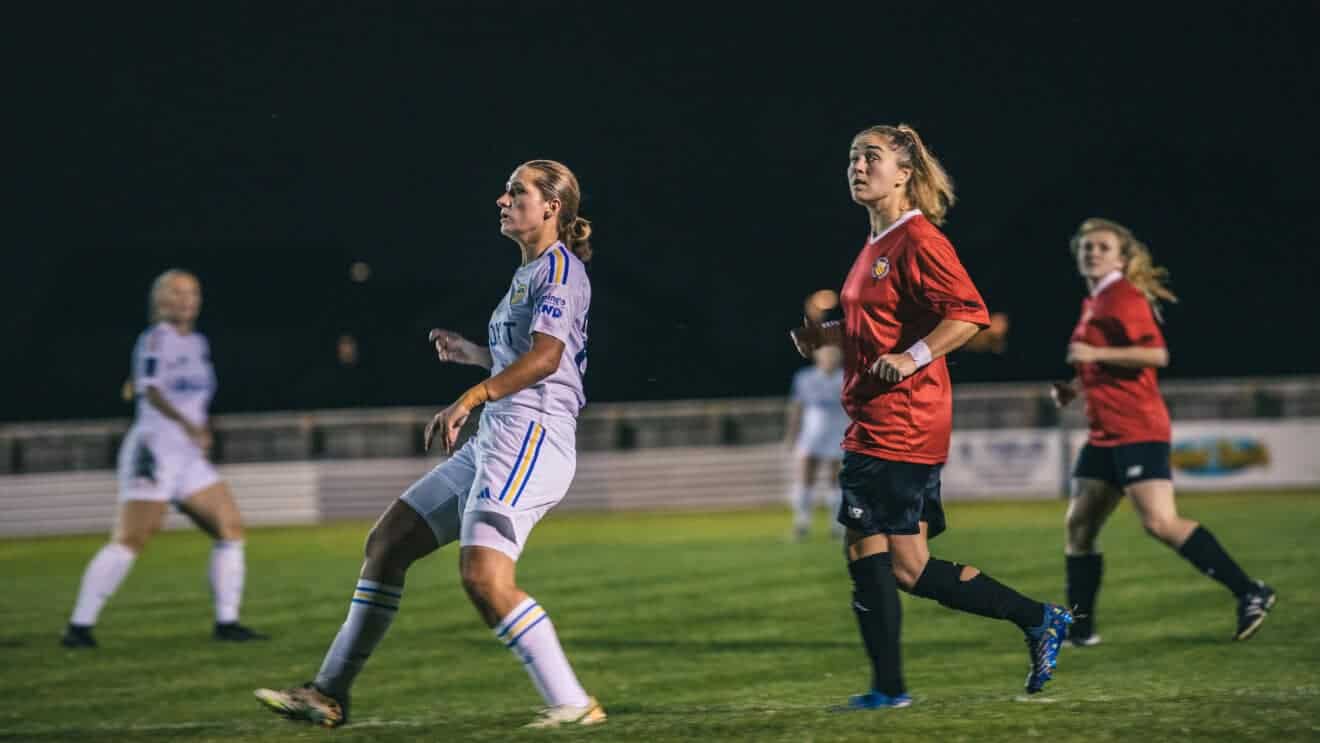 Soggy bogs and misty eyes
A non-league ground lined with golf brollies for a rainy FA Cup tie reminded me of being at Histon as an 11-year-old. This time, Leeds brought the magic.