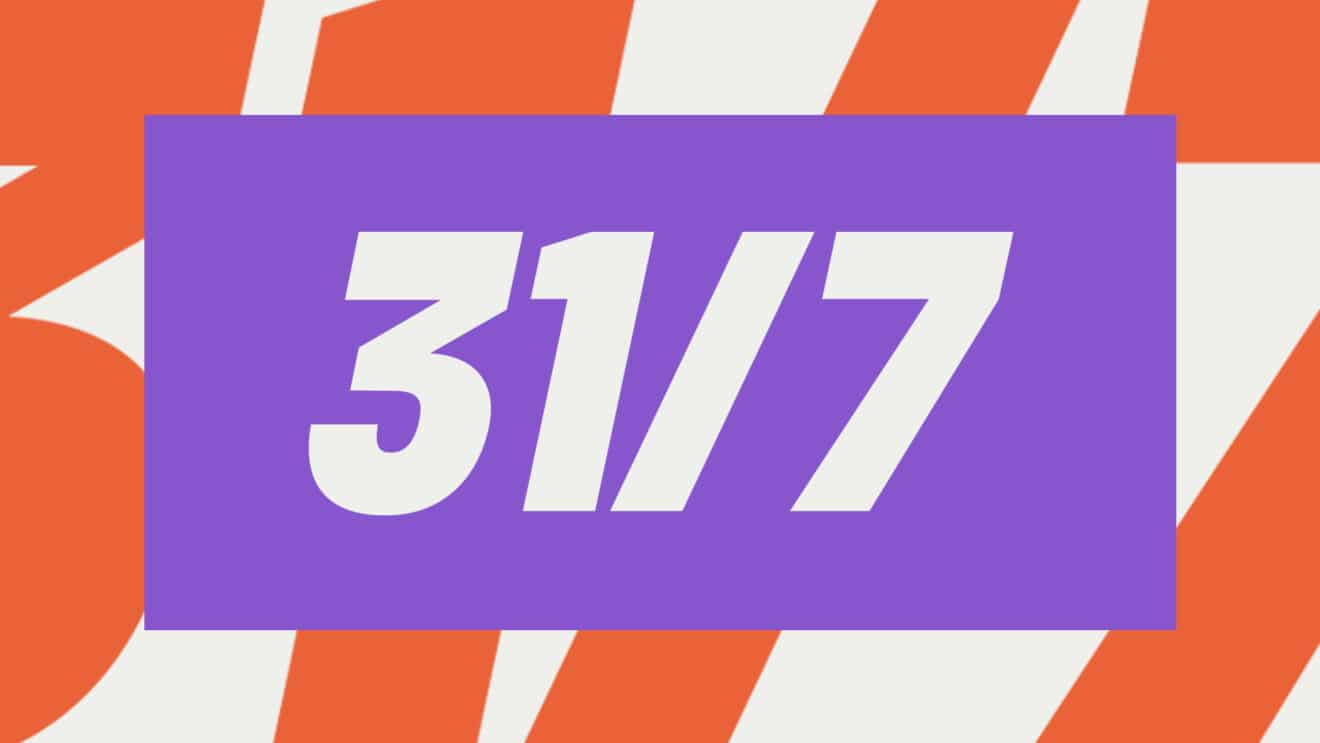 Hello, Flora here, welcome and thank you for reading this 31/7! This week I have been thinking about:

Staying calm in a crisis
How nothing now can ever come to any good
Phallon's carabiner
…among other things!
I am really happy that you signed up for this newsletter and would love to hear from you. If you have any comments, requests, jokes, compliments etc you can reply to this message or email me at

[email protected]

.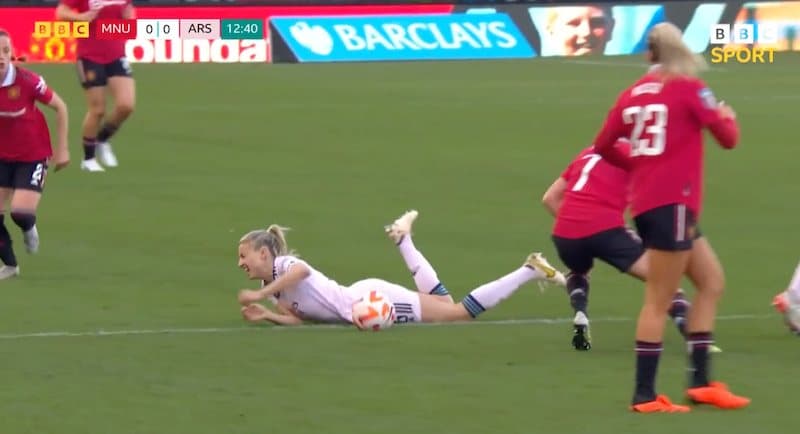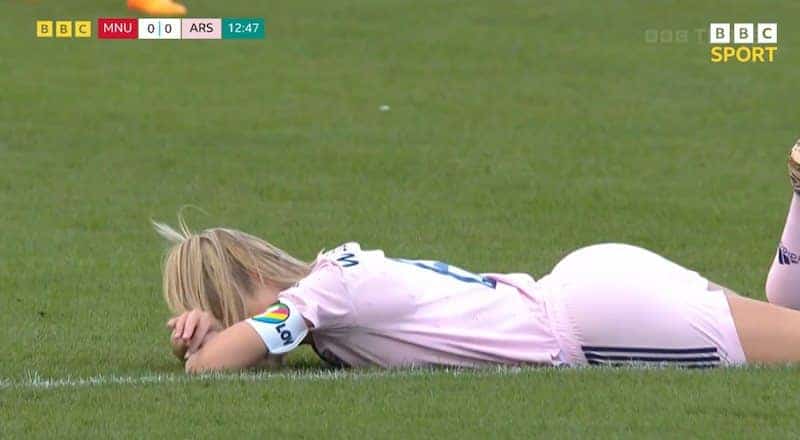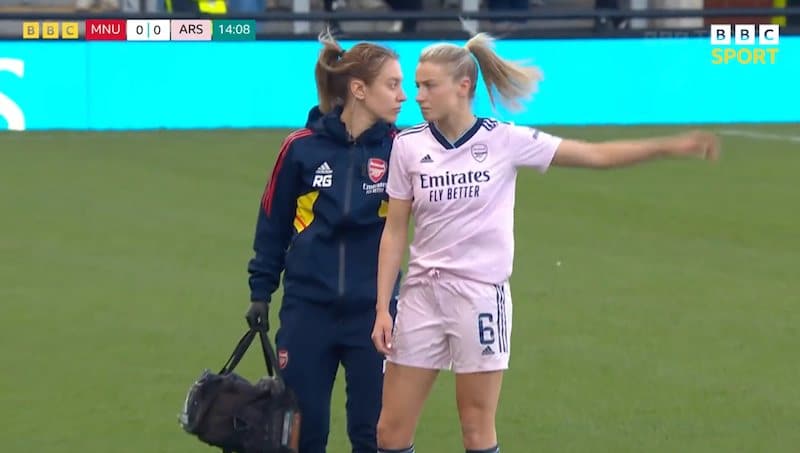 Leah Williamson? The England captain? Injured? Three months before the World Cup? Sounds great, sign me up!


We've seen this before, we know the drill. A player hits the deck in pain, you spend an anxious 24 hours speculating, then 'would you believe it' her ACL is knackered. I'm no doctor but I am a Twitter user and, as such, have drawn some pretty handy conclusions since Williamson went down:

Leah Williamson's anterior cruciate ligament is broken because someone who was there said they saw her mouth form the letters 'A', 'C', and 'L' in sequence.
The England captain is going to lift the World Cup this summer because someone who was also at the ground saw her getting back on the Arsenal team coach rather than getting nee-nawed directly to hospital.
Amanda Williamson's darling daughter is as fit as a fiddle because there were 'no tears or screaming'. (This Twitter user was clearly at least five miles away from Tadcaster Albion as I opened my phone to discover a tweet from Arsenal Women reading 'we are all thinking of you, Leah'.)
Even if no one else did, Leah took it pretty well. Regrettably, we all saw that initial shriek of pain, but before long she had her neat little shield of medics to hide her reaction, and then all that was left for her to do was get the hell out of there so she could strop and stress and struggle alone in the dressing room.


She didn't quite make it, though, as her impatience to shed the armband moved her to throw it angrily on the very turf which may have caused her downfall. And when coach Jonas Eidevall offered sympathy, this 'get out of my way so that I can tantrum in peace' grimace was all she could muster.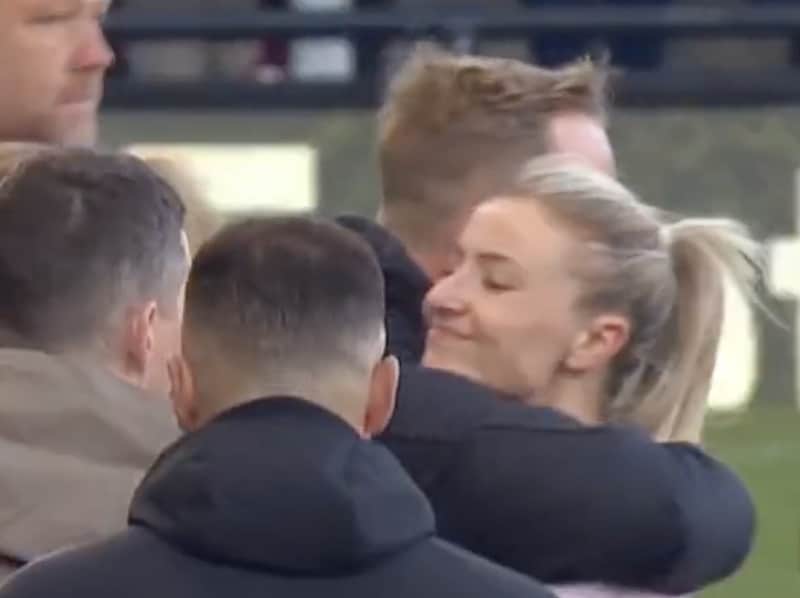 Mm. Everything's going to be fine, right? Never mind the evidence! Can we just pretend that none of this has happened?


You can try, but right now, navigating Twitter without seeing slow motion footage of Williamson's legs splitting like Bambi on ice is just like this extremely out-of-date Sandra Bullock meme.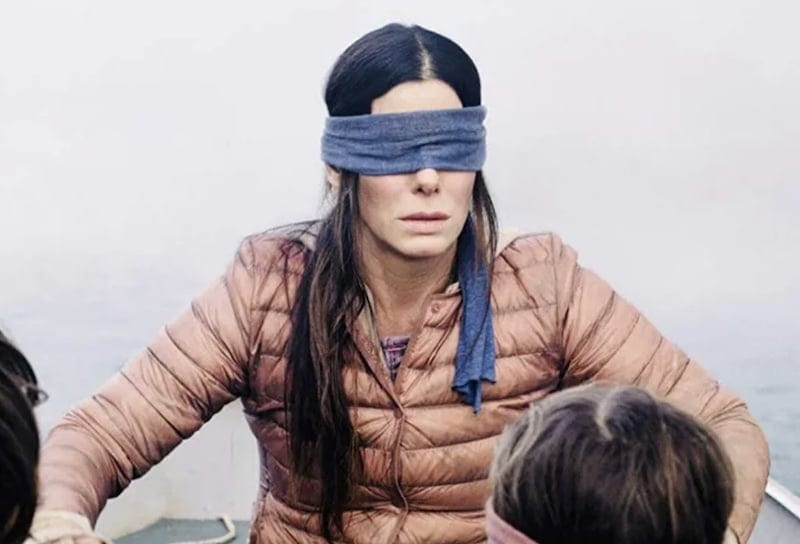 I don't want to see that clip again, I wish I never had. But like an M62 pile-up, I can't take my eyes off it.
I'm sorry. If you came to this newsletter looking for solace, you won't find it here. Nothing can soothe us now but screaming into a pillow and the nihilistic reflections of WH Auden: "Pour away the ocean and sweep up the wood; For nothing now can ever come to any good."


I can only suggest phoning a friend and sharing the burden, perhaps lighting a candle and remembering the good old days, when England's biggest pre-World Cup wobble was losing precisely one game of football. UGH, get over it, past me.


Speaking of getting over it, there seem to be a few football fans who think that the result of Wednesday's Women's Super League title-deciding contest between Arsenal and Manchester United — you know, the one that shattered all our dreams by leaving Leah crocked — actually… mattered?


Guys, the Queen of England is on her footballing deathbed? Precedent tells us that the respectful thing to do here is to immediately suspend all sporting competition, so you can forget Sunday's Champions League semi-final against Wolfsburg and all.


A pity. I was quite looking forward to seeing Arsenal returning to their old habit of doing quite well against Europe's greatest teams. So was Leah's Mum.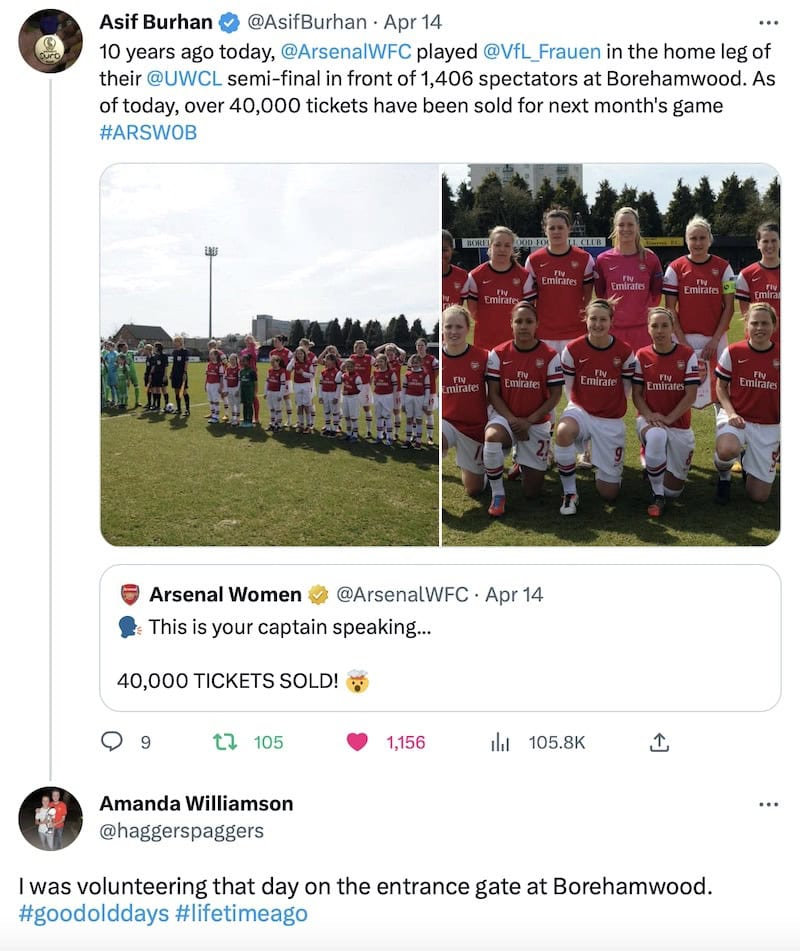 But now it looks as though Leah's best chance of serving her club could be tearing tickets at the gate.


It SUCKS. I'm hoping that by next week I may be able to answer at least some of the questions which are plaguing me:

What did any of us do to deserve this?
Who can I blame? Jonas Eidevall? Them what did the fixture scheduling? The Leigh Sports Village groundspeople? The cosmic forces that designed female physiology? The patriarchal urge to ignore the need for research into women's health?
Where are the pitchforks?
Will we laugh about this one day?
In the meantime, if you need me I can be found refreshing the Arsenal website / scrutinising my tea leaves / googling pagan rituals / recruiting neighbours to join my prayer circle / calling up my GP to find out whether it is medically possible to donate a ligament / researching how to perform a sympathy tear on my own ACL.
Some innocuous fashion news to take the edge off
In front of 9,219 fans on Sunday, Reign played their home opener against San Diego Wave. Wave came to Lumen Field undefeated, wearing a kit that is much prettier than Reign's, so I was a bit nervous about it.


They also brought Alex Morgan with them — yep, the cocky yank yummy mummy who did the tea-drinking celebration when she scored against England in the 2019 World Cup semi-final.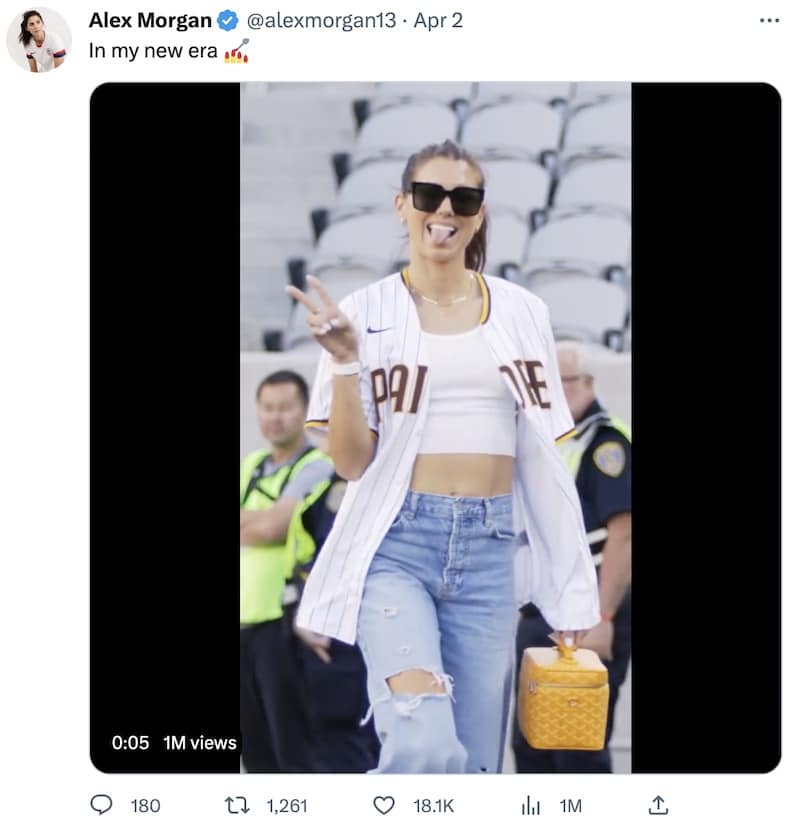 I'm really intrigued by this real-life Regina George thing the NWSL has going on. It wouldn't really fly in the UK, would it? It was audacious enough for Everton duo Dominic Calvert-Lewin and Tom Davies to get dressed up, on their own time, on holiday in a different part of the world.


Imagine what the 'stick to football' brigade who shouted down Marcus Rashford for trying to help feed hungry children would do if they spotted a player who had taken more than a brief glance into their wardrobe on the morning of a game?


In a previous newsletter I mocked Angel City for their #GamedayStrut, but I'm sorry to report that my very own OL Reign were at it at their home opener on Sunday.


Here is Megan Rapinoe wearing two colours that look very #BoldTogether as well as a HEAVY DUTY POCKET CHAIN.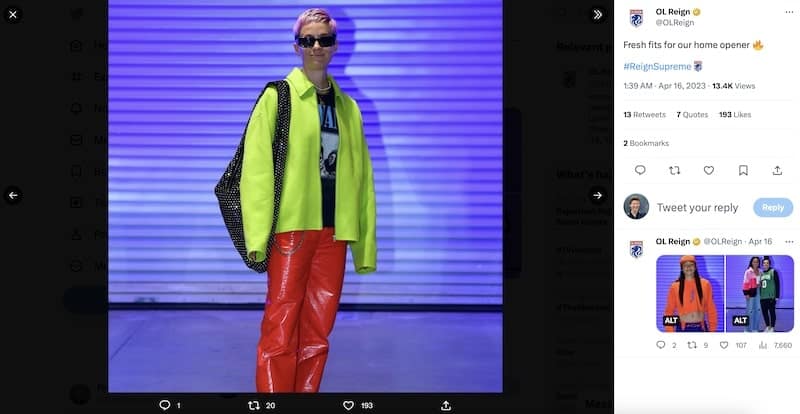 And if you think that chunky chain is the gayest thing to happen this side of the Pacific ocean, think again - yes, that's right, Phallon Tullis-Joyce is wearing a PARACORD AND CARABINER BELT folks!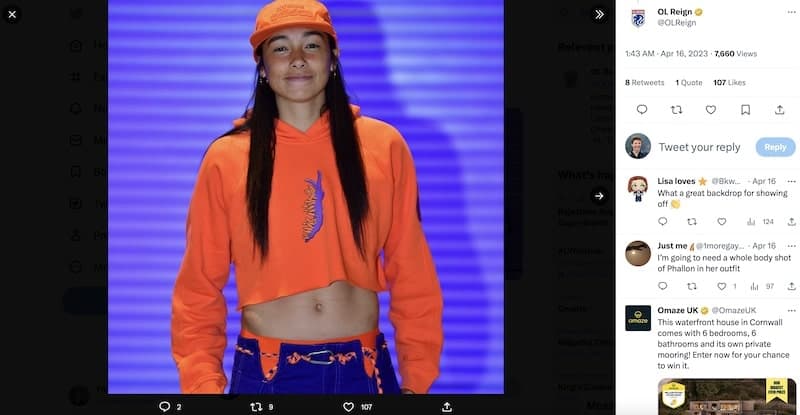 It's kind of bizarre really. Can you imagine getting snapped on your way into work? For most people in this post-lockdown landscape, this would look like trudging down the stairs in a dressing gown, psyching themselves up to flip open their laptop lid and frown for nine hours. Distinctly un-pap-worthy.


But maybe the rest of us are missing a trick, cuz the REIGN were READY for Morgan and her cronies. They knew their angles and their FRESH FITS stood them in excellent stead. Tullis-Joyce clipped and climbed her way to a clean sheet, leaving Olivia Van der Jagt to belt it top corner in the fifth minute of injury time to claim all three points for THE REIGN.


And if you haven't already forgotten about Leah Williamson's ligament, let me cheer you up with dorky Jess Fishlock celebrating a goal in the Reign's 2-0 Challenge Cup win over OG-strutters Angel City on Wednesday: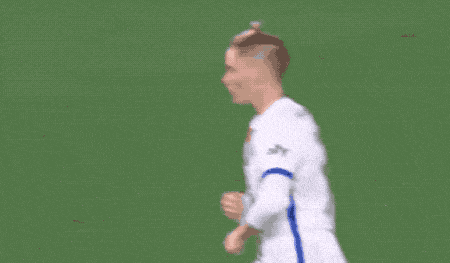 The Whites wish they were in the title race, but they can still have a say in it when they play promotion hopefuls Newcastle United on Sunday. It's a timely reminder of how squeaky clean they'll have to be next season if they want to make it to the third tier.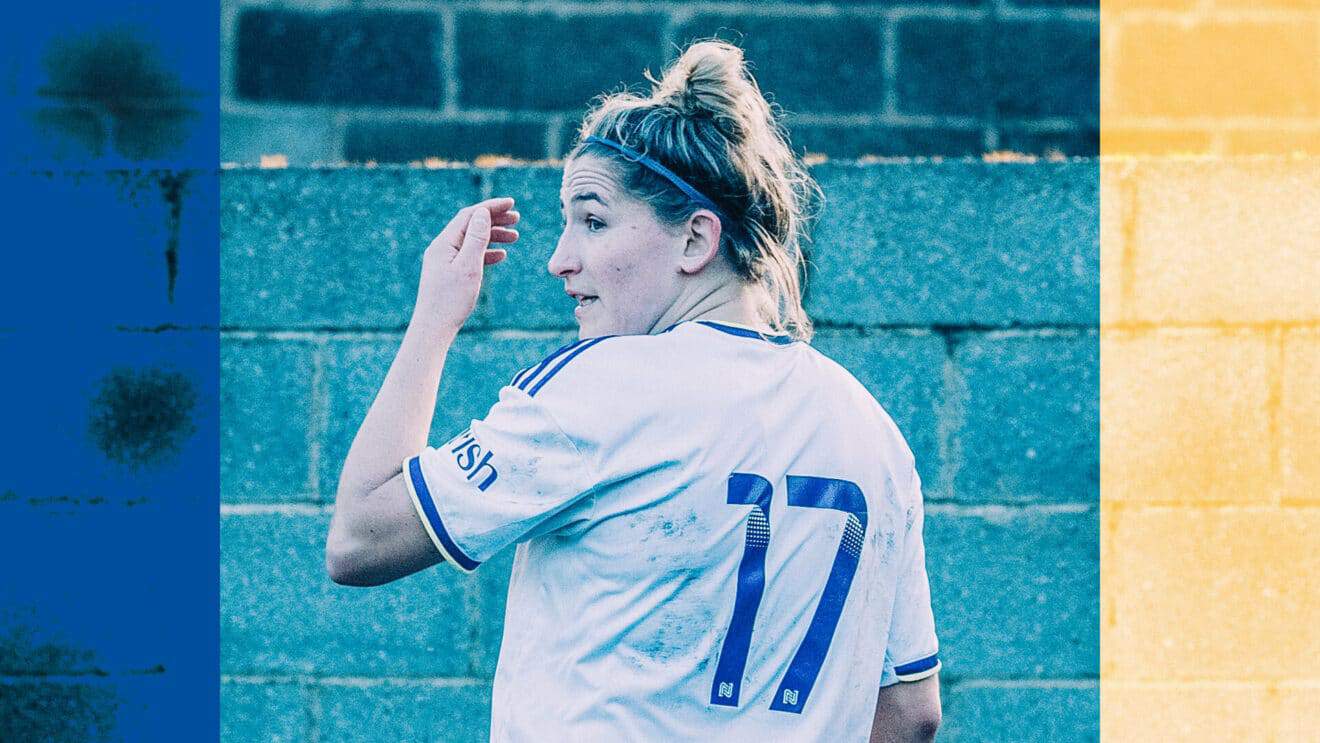 Right from the start
With more changes than expected this season, Leeds United Women are taking the adjustments in their stride.
Decisive FAWNL Northern Premier encounters

West Brom have a chance to get a leg-up in the relegation battle when they play bottom-placed, no-wins-all-season Loughborough Lightning on Thursday night, kick off 7.45pm.
Another bottom-of-the-table scrap coming Sunday, when Boldmere St Michaels host Liverpool Feds, kick off 2pm.
Second v Third as Wolves travel to Burnley on Sunday, kick off 2pm. A win by either side would unsettle leaders Nottingham Forest as just three points separate the three teams at the top.

While in the FAWNL Southern Premier, Bridgwater United and London Bees fight a relegation six-pointer on Sunday, kick-off 2pm.
Champions League semi-finals first legs!

Chelsea host Barcelona at Stamford Bridge, Saturday, 12.30pm. More than 25,000 tickets sold so far, get yourself down if you can.
Wolfsburg v Arsenal at the AOK Stadion, Sunday, 2.30pm.

Women's Super League

She's seen off one Liverpool side, can she do it again? Melissa Phillips marked her first game in charge of Brighton and Hove Albion by securing the Seagulls' first league win since Novemberat home to Everton on Wednesday night. On Sunday, they'll travel to Merseyside to take on the Reds, kick off 2pm.
Meanwhile, fellow strugglers Reading will be hoping to emulate Brighton's success when they play Everton this weekend. It really is tight down there!

With two games to go, it's squeaky bum time in the Women's Championship.

Bristol City could seal the title with a win at home to Charlton. But if they get any other result…
Second-placed Birmingham City have won FIVE on the bounce. They play Durham Sunday (KO 12noon), and the right results could send the promotion race to the final day when Birmingham and Bristol meet at St Andrew's.

Leeds Hyde Park v West Yorkshire, Sunday, kick off 2pm. It's our opponent's last game of the season. We've got three left, if we win them all (including this one), we'll pinch the title from them.
Leeds United Women v Newcastle United, Sunday, kick off 2pm. Here's hoping the Whites can spoil the Toon's promotion party.
Things I'm digging this week
Yep, I'm still thinking about Phallon's paracord-carabiner belt