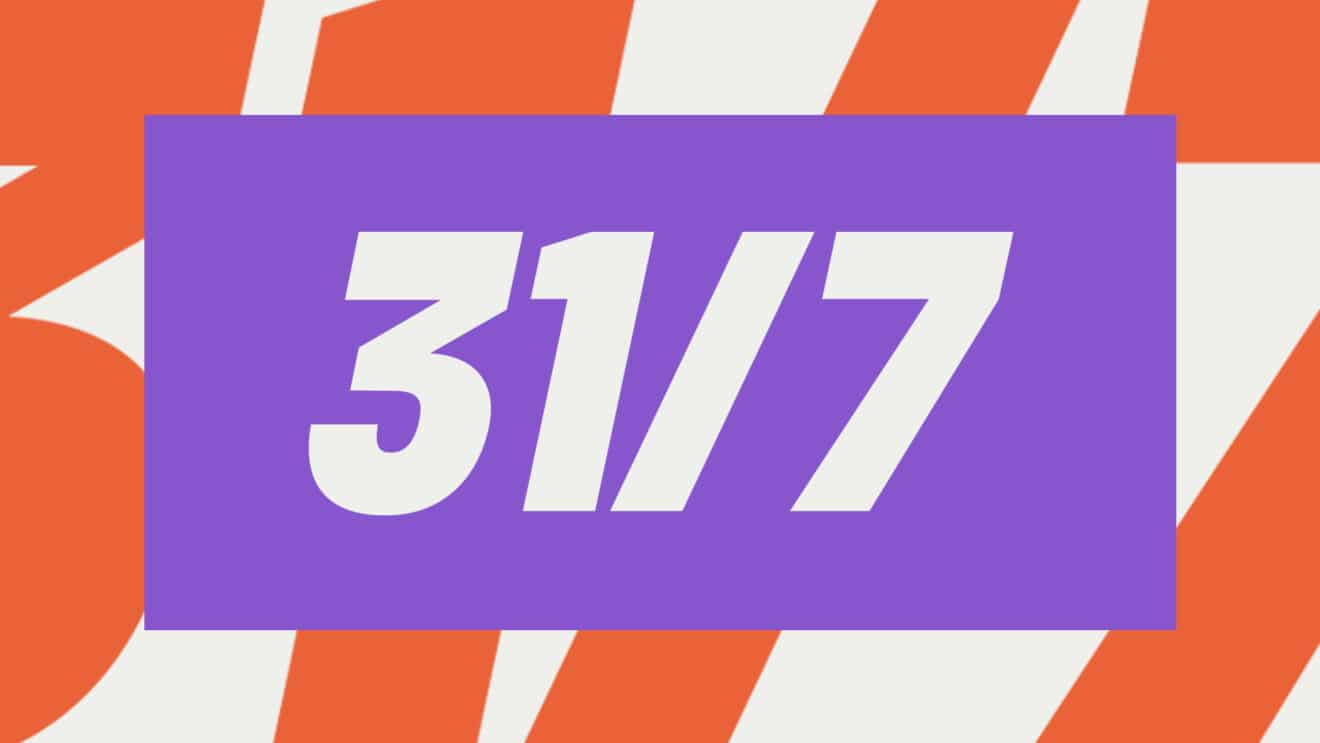 Hello, Flora here, welcome and thank you for reading this 31/7! This week I have been thinking about:

How it's nice when the good teams lose
What it would be like to be inside Kate McCabe's head
The BBC letting us down
…among other things!
I am really happy that you clicked on this newsletter and would love to hear from you. If you have any comments, requests, jokes, compliments etc you can reply to this message or email me at

[email protected]

.


Well then. After I claimed last week that upsets were unlikely in the FA Cup quarter-finals, Aston Villa went and knocked out Manchester City.


I find it hard to get excited about competitions which have near-inevitable outcomes and, with one of the same three teams winning the FA Cup every year for the last decade, I couldn't get too fired up about the prospect of Chelsea and Manchester City doing their inevitable 'thing' in the final eight. So it was pretty cool to see something a little bit out of the ordinary.


But was it an 'upset'? Were Villa underdogs? Why shouldn't one Women's Super League team beat another Women's Super League team?


On Sunday, the Telegraph's Tom Garry tweeted that since their professionalisation in 2013, City have only ever won the cup or been knocked out by Chelsea. Pretty nuts.


So thank God for the upset. As someone who has never followed a team through a prolonged period of dominance (though, the Lionesses may be changing that), I find it tiresome when one or two or even three teams are just passing honours between them. Give me more competition, more! If I wanted to experience sport with nailed-on outcomes, I'd watch wrestling.


In the same way — she's great, no ill-will — but wasn't it kind of cool to see Emma Hayes lose the Conti Cup earlier this month?


But anyway, the Women's Super League is getting stronger — ace! — and Rachel Daly is enjoying herself — even better.


Her winning goal was scrappy, but it more than justified the kneeslide celebration for which she got so much stick during the Arnold Clark Cup. She was chuffed, and I was chuffed to see it.


She didn't stop there, though. Lucy Staniforth, who delivered the free kick, joined the celebration. The pair kneeled down and swung their arms about in synchrony. Bless.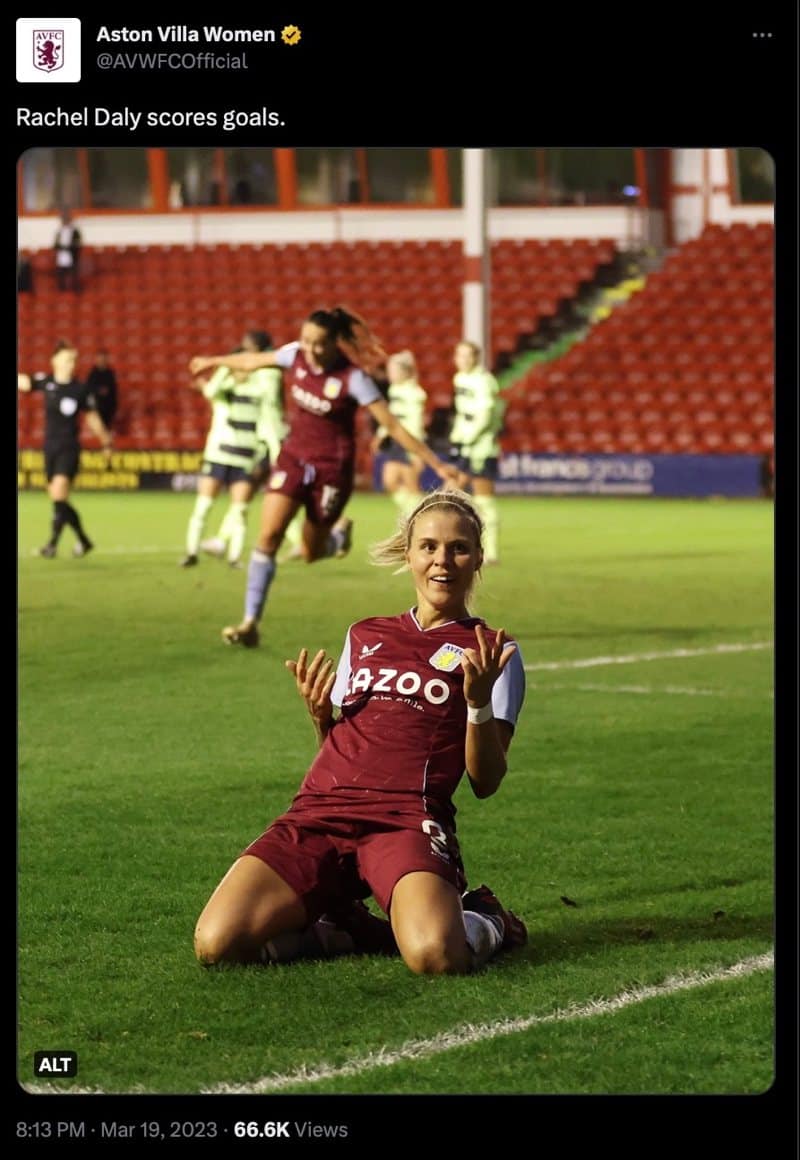 Kate McCabe icon status intensifies
Arsenal men's Champions League tie with Sporting Lisbon stirred great excitement among WOSO fans this week as Kim Kardashian's children were photographed wearing Gunners jerseys.


Saint West's shirt had the name 'McCabe' emblazoned on the back, elevating Ireland's most ferocious utility player to the status of K royalty in one click of a paparazzo's camera.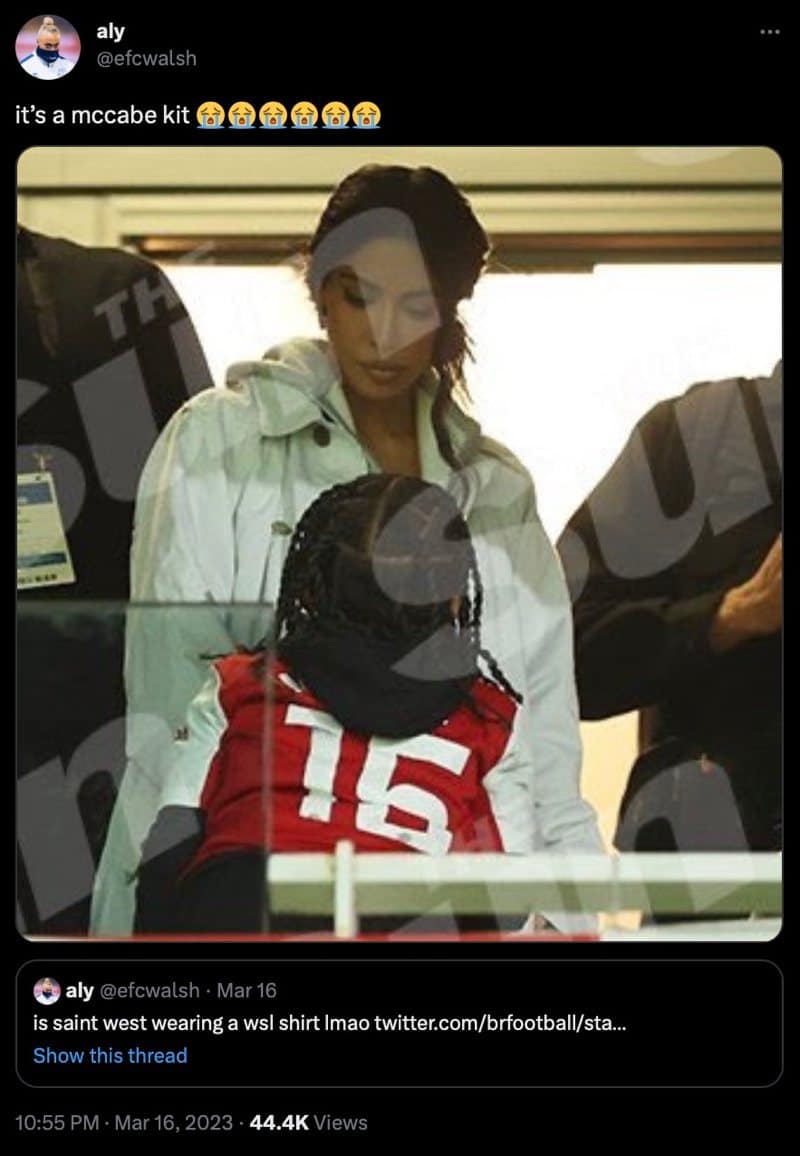 That Kim should have encouraged her son to idolise a Women's Super League star over Bukayo Saka or Gabriel Martinelli suggests that perhaps she may be twice the feminist that she once refused to be labelled as ("I'm not a 'free the nipple' type of girl").


It was a big win for Jonas Eidevall's side, a big win for women's football, a big win for savage shithouses everywhere.


Perhaps bucked by the name drop, McCabe wasted no time proving that she is every bit worthy of the glamorous association in her own Champions League appearance at the Allianz Arena on Tuesday night.


On a frustrating night in Munich, Arsenal lost 1-0 in the first of their two-legged quarter-final, but the barrage of so-nearly-equalisers wound McCabe up a treat to the delight of Gooners.


As the clock ran down on the defeat, she had no qualms manhandling Jovana Damnjanović out of her way or letting Sydney Lohmann exactly what she thought about her as the German did everything to keep the ball out of her reach.


I don't particularly like gobby players but McCabe has my respect for biting as hard as she barks.
Click here and take a look at this tackle in all its glory. From behind, McCabe robs Lea Schüller with a sliding lunge that, in an alternate universe, snaps the goalscorer's legs or at least sends Arsenal back to London with twice the hill to climb on the second leg — that's right, she pulled this off inside the penalty box.


But this week, the holy virtues of Saint West were with McCabe, so there was no disaster, only beauty. She gently retrieves the ball and Schüller walks off unscathed. It's balletic, it's ballsy, it's poetry in motion.


She's not all knuckles and grit. On Twitter, Gunners fans asked whether the Arsenal admin knew Georgia Stanway and Leah Williamson were lining up with different teams as the club account shared pictures of the Lioness besties enjoying an emotional reunion.
McCabe didn't miss out on the opportunity to give Stanway a cuddle. Many football fans would hate to see this, they're supposed to be fighting in a big match! So might Kim Kardashian #WomenSupportingWomen
Walkers 'n' Women's rights
The BBC have been stupid (again). On Thursday, a trio of journalists shared an exCLuSivE story which detailed the fraudulent inclusion of as many as 13 — yes, thirteen!!!! — FAKES in the group of Afghan women football players who were granted visas in the UK after fleeing the Taliban.


It turns out that a portion of the party — who were not travelling for fun but in desperation — were not, in fact, players on any national or regional team. Right. And?


If you insist on being a pedantic prick, can't you lick Suella Braverman's arse in private?


At best, the report turned what was a really heart-warming tale into gammon-bitching fodder.


At worst, it has endangered the lives of people still living under Taliban rule by publishing for the first time names of players whose friends and families were not fortunate enough to escape with them.


It's particularly insidious, too, that the journalists are dining out on the treacherous 'ratting out' of the guilty few by players and coaches who knew them and are STILL TRAPPED IN AFGHANISTAN.


The more you look at it, the grosser it is.


I'll say it again — so what if they weren't football players?


Is this the next step on from the citizenship test? Doing twenty kick ups at passport control? Proving your pace and agility by weaving through a set of cones at the border? If so, Harry Maguire might find himself stuck in Naples this week.


Several of the refugee players took to Twitter to express outrage that the name of Khalida Popal, who initiated the escape and is a kind of 'angel' to them, has been smeared. One pointed out that one reason they left Afghanistan was to enjoy simple rights like an education. Now the anxiety and trauma surrounding the BBC report has left many of them too unwell to attend school here in the UK.


I saw some speculation that the report had been commissioned as a kind of counter-move to the climb-down which Gary Lineker forced the BBC into following his impartial criticism of Braverman's policies.


Staking freedom on the line, some vulnerable young women are now the pawns in the BBC's efforts to protect their increasingly fragile reputation.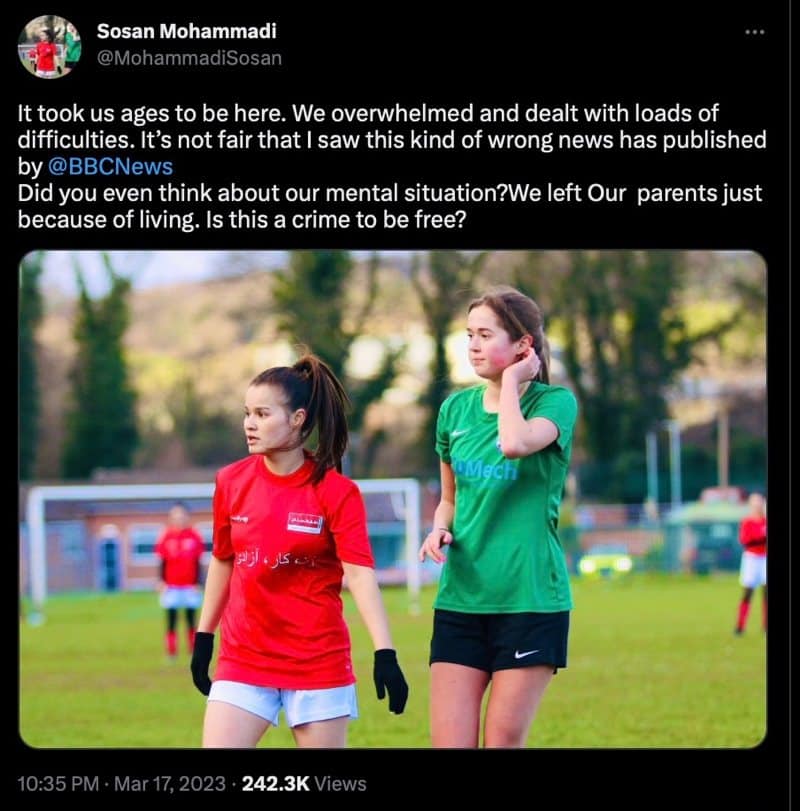 Rick Passmoor's mighty Whites have won two games on the bounce and will be marching down to Solihull to fight the FAWNL Plate final on Sunday. This week I wrote about how they're preparing: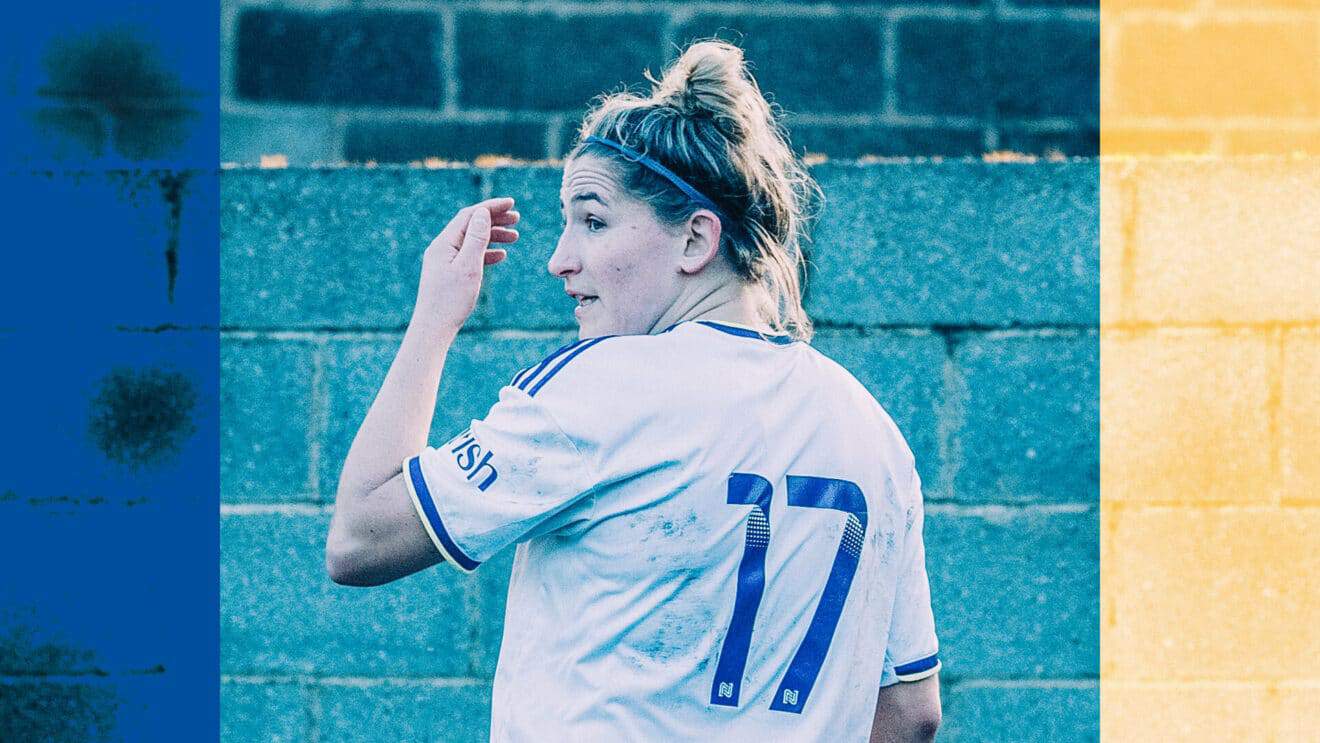 Right from the start
With more changes than expected this season, Leeds United Women are taking the adjustments in their stride.
It's the North London derby on Saturday, but you'd hardly know it! After the fixture broke the WSL attendance record at the Emirates in September, there's not been as much shouting about the reverse.
Big weekend for rivals. A Merseyside derby under the lights at Goodison Park on Friday night.
Leeds United Women could lift their first piece of silverware in a really long time on Sunday, when they play Stourbridge for the FAWNL Plate. It's their first national final since 2013.
The NWSL season kicks off this weekend, with North Carolina Courage and Kansas City raising the curtain at 6pm GMT on Saturday.
Clocks sprrrrrrringing forward on Sunday 😀 An ode to daylight past 7pm

.
Things I'm digging this week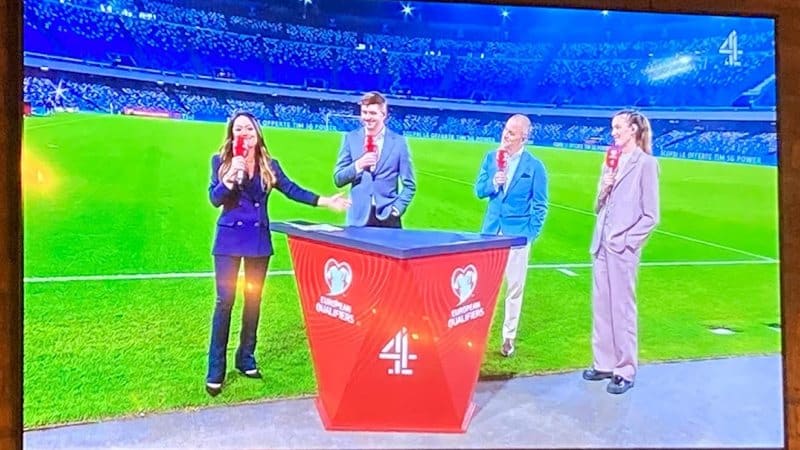 Jill Scott has nailed the pitchside pundit's fundamental hand-in-pocket stance
Running slowly
The Laughing Cow
Etta James
Someone at the BBC selecting this cursed still to represent Manchester United's 3-1 FA Cup win over second-tier Lewes: