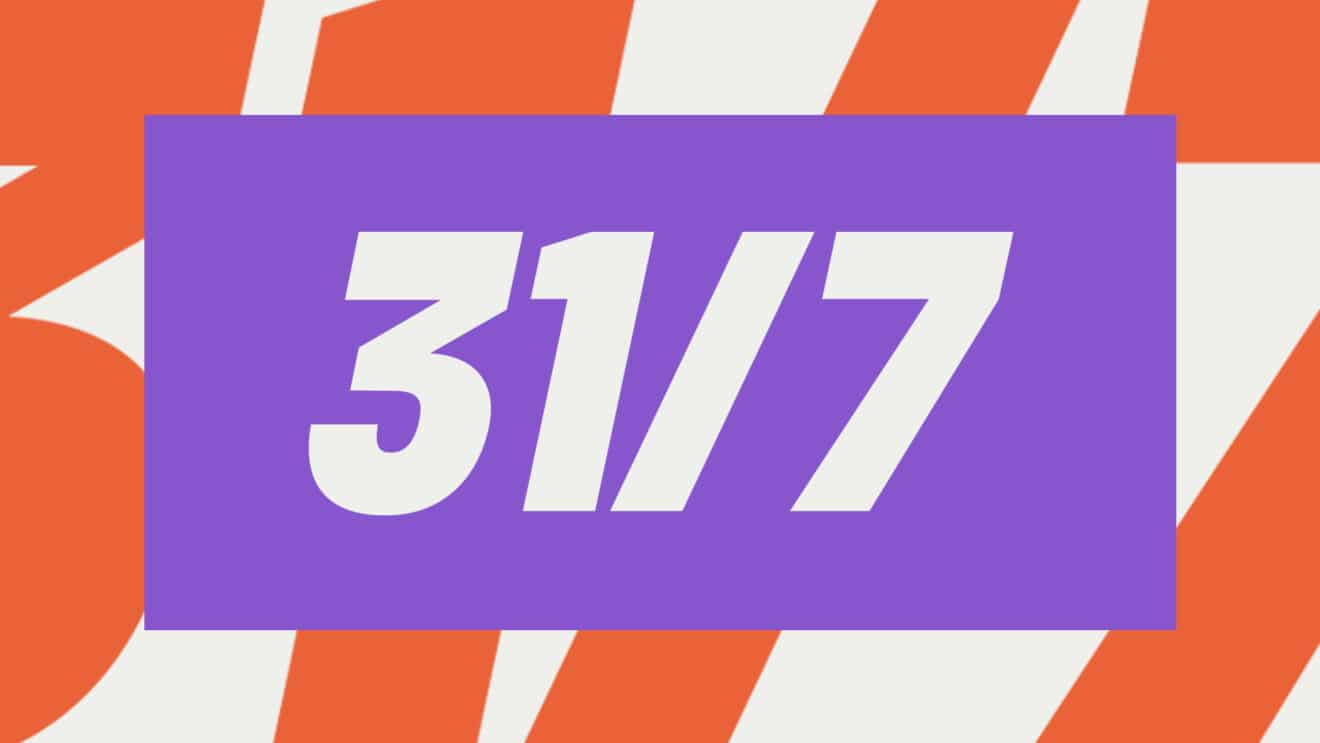 Hello, Flora here, welcome and thank you for reading this 31/7! This week I have been thinking about:

How showboating centre halves have it coming
Whether anything actually is more important than football
Justice for Rochdale's foremost Caterpillar enthusiast
…among other things!
I am really happy that you signed up for this newsletter and would love to hear from you. If you have any gossip, questions, constructive criticism etc you can reply to this message or email me at

[email protected]

.


And if you enjoy reading 31/7, please forward it to your mates and get them to sign up too.


There were thrilling scenes on the final day of the Scottish Women's Premier League as three teams fought over the title.


Third-place Celtic, with 78 points, had an outside chance of stealing the Championship. They needed to put a few past Hearts and hope the league leaders, Glasgow City, lost. City were in the driving seat but it wouldn't be straightforward — they were at Rangers' famous home stadium, Ibrox, looking for a win against another side who could steal the title from them with the right result.


If, like me, you don't follow Scottish women's football, you might be rooting for plucky wee City at this point, given that the narrative of men's football has always been dominated by the tussle between Celtic and Rangers.


But a little Googling reveals that Glasgow City lifting the trophy wouldn't be the fairy tale ending I first thought, as they've dominated first place since, well, forever: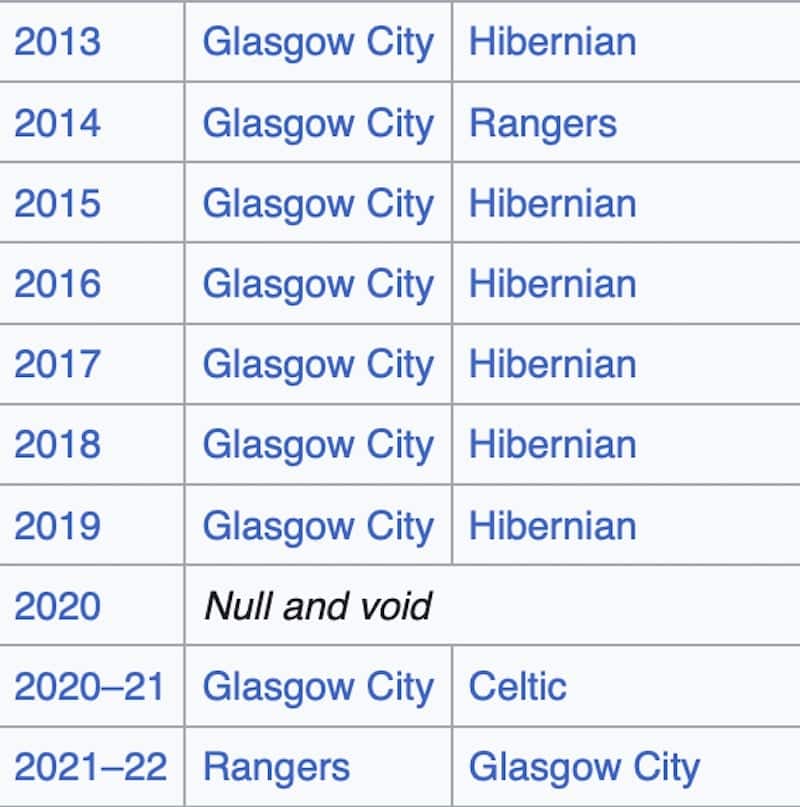 Rangers preventing City from winning their 15th consecutive title last year did set up their final day encounter to be a tasty little grudge match.


Glasgow City defender Jenna Clark was up for it.


Down in hell, I'm sure there's a cosy congregation of all the centre backs who, in their mortal lives, thought they were Ronaldinho with attackers swarming. See how Claire Walsh nearly ballsed it up for City here: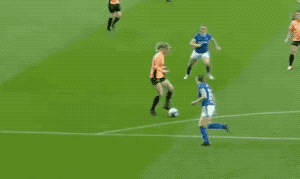 Furnished with a top tier pony, Clark emphatically took matters into her own swish with this perfectly-pitched lunging tackle. I hope it's warm down there, Claire.


Meanwhile, Celtic were playing their part and then some. Caitlin Hayes, a lifelong Celtic fan who recently penned a fresh contract, looked pretty chuffed with her lot as she put Celtic in the lead before Natasha Flint added another to put Celtic at the top of the tree.


City and Rangers are still fannying about when injury time rolls around and then suddenly one of them decides to score a goal.


It was no beauty, but it got the job done. Lilda Molthalo squared it for Lauren Davidson who looked to have ruined the moment with a heavy touch before sliding it between the keeper's legs and into the net. Psych!


Boom, the orange contingent at Ibrox goes nuts, City are on track to win the league.


But it wasn't long before Rangers had the ball in the net at the other end and it was then Celtic Park's turn to go crazy since a tie at Ibrox would hand Celtic, two goals to the good, the title!


Only… Davidson's goal was disallowed because the ref reckoned that City keeper Lee Gibson had secured the ball before being bundled over the line by a charging blue shirt.


The only problem is, the players in green on the pitch at Celtic Park had heard whoops from the home fans, and it turns out it's much harder to communicate 'IT'S BEEN CHALKED OFF LASSES'.


So upon the final whistle at Celtic Park there were a few tricky moments while realisation dawned on the hosts that they hadn't, in fact, won the league, since City had held on for the win to claim another SWPL title.


Judging by Caitlin Hayes' reaction, it didn't feel good.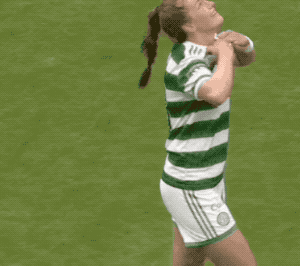 Anyway, this was a good bit of drama, and probably the last time I will think about football north of the border for another year but one thing I will take away from this brief SWPL moment is that we need more football teams playing in orange.
Congrats on the win Glasgow City, and for looking lovely.


And a special mention for having a midfielder with a funny name.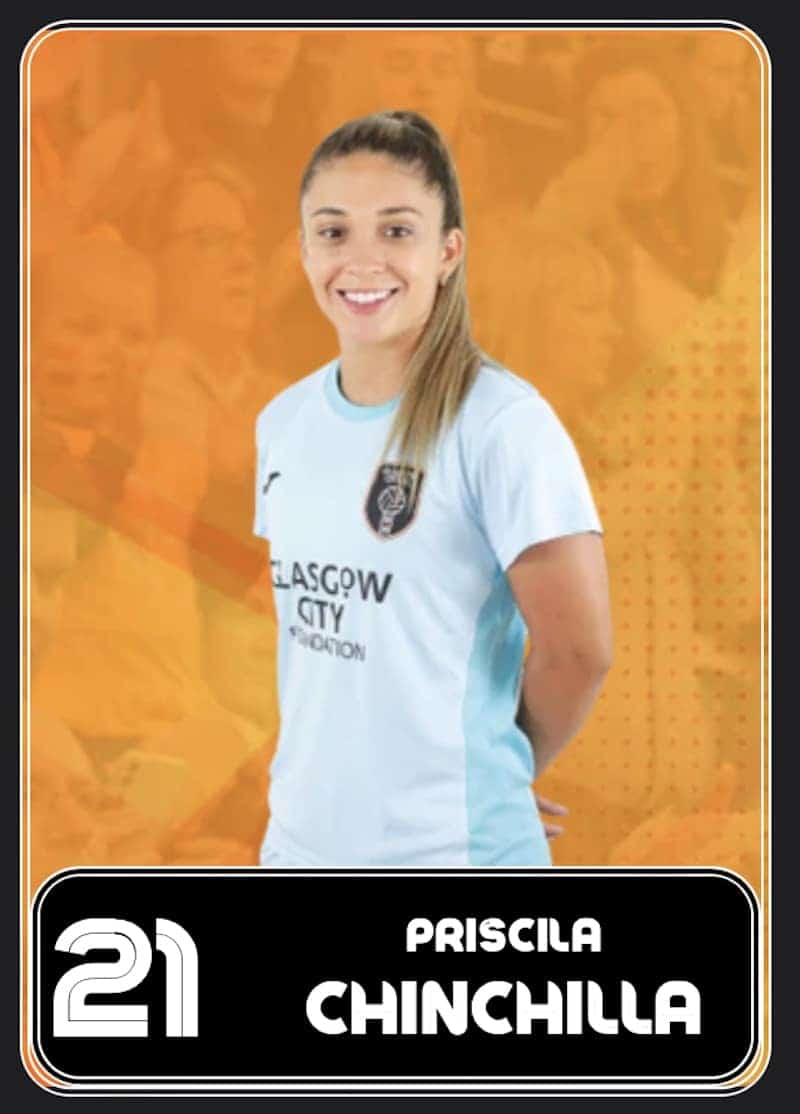 This weekend, the final day of the WSL is set to feature fewer rodents and more 'meh'.


As pre-match trash talk goes, this headline from Emma Hayes doesn't fill your average football fan with much anticipation for title-chasing Chelsea's final hurdle at Reading on Sunday.
Last week, I spoke to Maeve, half of Leeds-based alt-pop duo Lucky Iris, about their new song that captures the oft-frustrating experience of being a female football fan (more on that in a future newsletter).


She observed that Premier League supporters don't like it when players fail to live, breathe, fixate on their beloved club in the same way that they do — "They've got a brand deal?? What, how are they not spending 120% of their time just like running laps around their garden?" — and that fans of the women's game are better at treating players like human beings.


I think it's true. When Aggie Beever-Jones snapped Lia Wälti's ankle, the Arsenal fanbase were hostile toward the hapless teenager, motivated as much by the cruelty of the injury's implications for Wälti's hopes of featuring in this summer's World Cup as frustration about how the midfielder's absence would affect the Gunners' title run-in.


The same happened when we lost 🕊️ Leah Williamson's ACL 🕊️


But most people were able to suspend conversation about the dent the rupture made in England's dreams of bringing it home to consider the young woman's own feelings.


So yeah, like, I care about players and managers and stuff, but with Chelsea on the verge of winning their sixth WSL title, hearing Hayes talk about how much she cherishes her five-year-old son didn't get my mouth watering for the final day.


The way the fixtures have fallen has also gone some way to stemming my drool. The Blues are just one victory away from the WSL trophy, and all that stands in their way is Reading, who are winless in seven. It's not over, but it's over.


This week, Manchester United boss Marc Skinner admitted it would take a 'miracle' for his side, who trail Chelsea by two points, to claim the trophy on the final day.


But maybe, just maybe, this time next week I'll be reviewing a wild weekend of drama. Reading win 6-0 to seal their own survival, but with it goalless between Liverpool and Manchester United Emma Hayes is twerking at the full time whistle only for Mary Earps to head in an injury-time winner to snatch the crown. Sounds alright.


Then again, if you'd told me that Sheffield Wednesday would recover their 4-0 League One play-off semi-final deficit to reach Wembley, I would have laughed in your face.


Which is exactly why, Emma, football and life are equally massive.
A little meanness in the name of rivalry
In constructing this newsletter each week I've tried really hard to maintain some integrity while making it fun and ⚠️ I may be about to step on the wrong side of that line ⚠️ but I'm afraid I've been left with no choice.


What was going to be a cursory glance at the injuries threatening the US Women's National Team's chances at the World Cup has become some thinly-veiled tribalism ahead of a fucking massive football tournament for which my confidence is dissipating with each passing day.


Just when you thought Priscila Chinchilla was running away with the 31/7 Name of the Month award, in steps Gotham FC forward and USWNT World Cup doubt Midge Purce.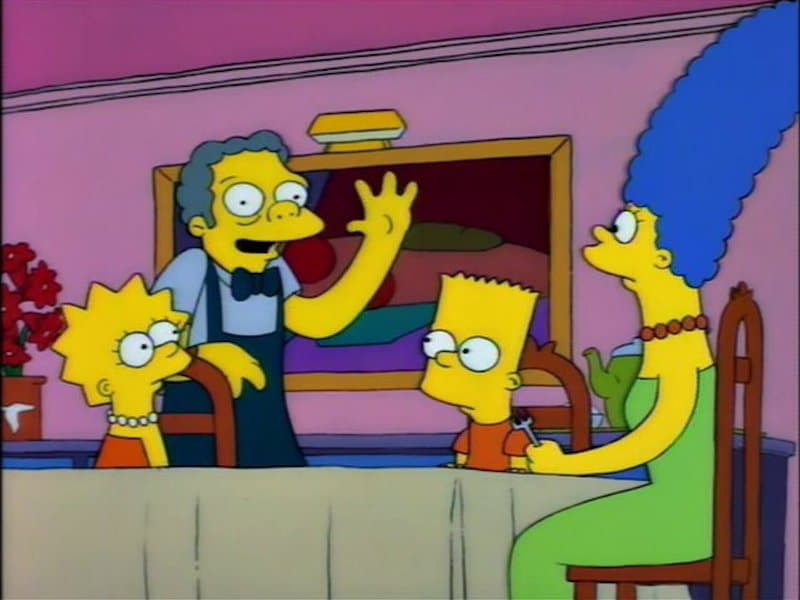 As someone whose surname is literally Snelson I'm asking cap in hand for precisely one reader to be as amused by the fact that Margaret Purce, known to all as Midge Purce, sounds more like the riverside cluster of trees where I pitched my tent on my final night in the Cairngorms than a world-beating attacker.


But who the fuck am I, Midge has graduated from Harvard University, she sits on the historic institution's board of governors at the age of 27 and intends to launch a career in law when she's through with the footeh.


I don't think one little hip issue — or, indeed, a silly name — is going to get in her way.


Come to think of it, American football players do be grating like that. When Megan Rapinoe declared "I deserve this" (spoiler: she did) as she grasped the 2019 World Cup trophy, Piers Morgan scorned her because he's a misogynistic homophobic weasel who couldn't handle her success.


But actually, as a lover of both girlies and gays, I'm not sure I can handle their success either. American soccer players, have you considered trying a little bit less hard???? Wasn't it enough for Rapinoe to be the most dangerous attacking player of her time, did she HAVE to take on equal pay, racism, and one of the Worst Men in History™ as well???


Midge, Megan, I see your overachieving and I do not want it.


Give me the Lionesses, give me Mary Earps dancing on the press conference table, give me Ella Toone scranning a pasty in her joggers, give me this still of Rochdale's Keira Walsh — one of the finest English footballers of a generation — giving Colin the Caterpillar absolutely everything she's got.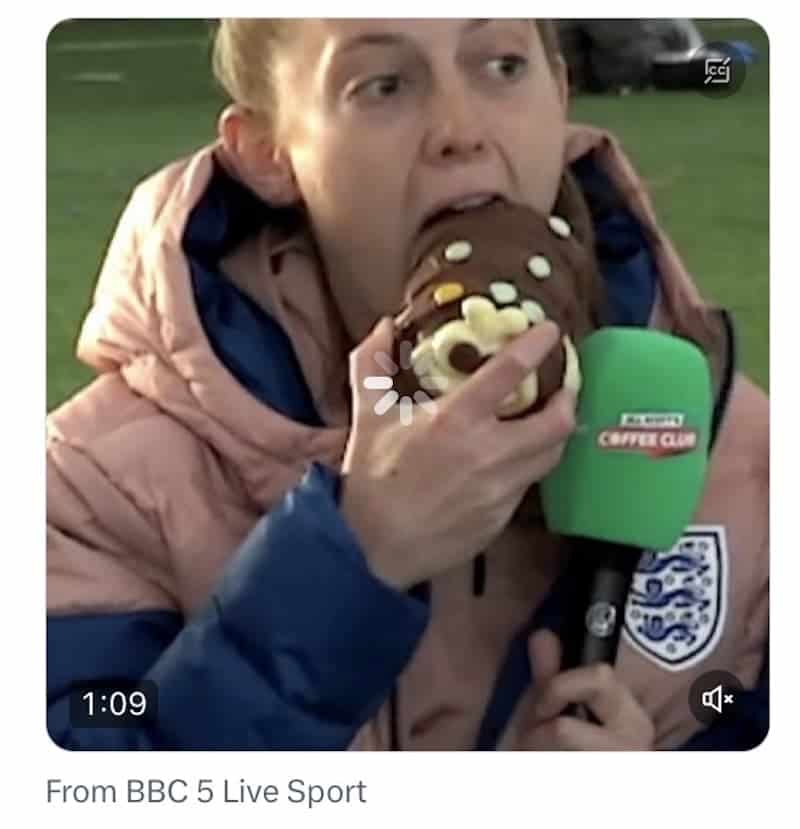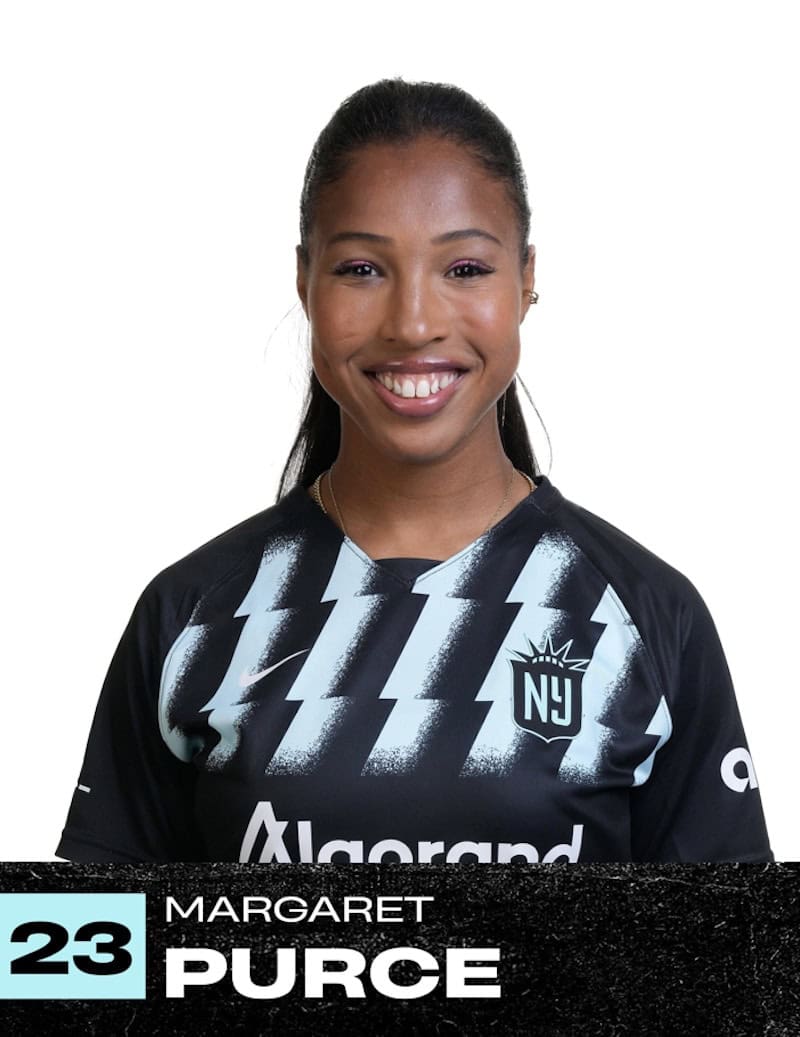 …the self-satisfied grin of someone who hails from Silver Spring, the Maryland city from which Stevie Nicks took inspiration for one of the most beautifully devastating break-up songs of all time.


Now, I've just been on the Rochdale Wikipedia page on the off chance a passing musician has contributed anything to redeem the city's reputation from the damage done by that flourishing paedophile ring.


Among Rochdale's 'notable people' are:

Sajid Javid, a confirmed Tory
Bill Oddie, a funny person who likes birds
Craig Dawson, an AI-generated English centre-back
Monica Coghlan, renowned for (maybe) shagging a disgraced MP
While Keira Walsh did THIS and doesn't even get a mention.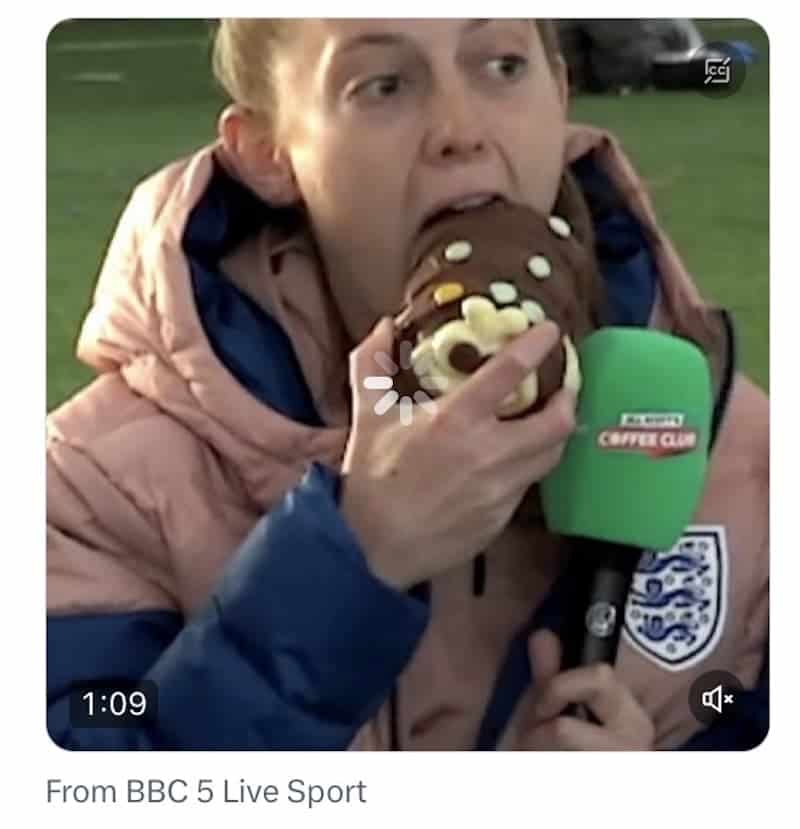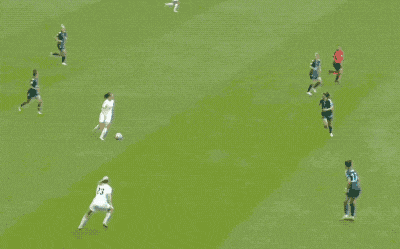 ARE YOU HAVING A GIRAFFE?
The final day of the WSL season, all kicking off at 2.30pm on Saturday.

Chelsea win the league if they beat or draw with Reading, stream on Sky Sports.
If Chelsea lose, Manchester United can claim the title with a win away at Liverpool, stream on BBC One.
Leicester will secure safety with a win at Brighton, a draw or loss leaves them vulnerable to the drop if Reading can somehow see off Chelsea.
If Manchester City can beat Everton Women by more than 10 goals (!) and Arsenal lose then they'll scrape a Champions League spot. Stream on the FA Player.

The final day of the Frauen Bundesliga is a similar affair, with already-relegated Potsdam the only thing standing between leaders Bayern Munich and the title. Kick off 1pm BST Sunday, watch on Sky Sports.
Old Firm Derby. SWPL losers Celtic and Rangers will fight for the Scottish Women's Cup final at 1.30pm on Sunday, stream on BBC iPlayer or the BBC Sport website.
OL Reign will look to avoid a third successive defeat when they host Angel City at Lumen Field at 8.30pm BST on Saturday, stream on Dazn.
Sun sun sun
Things I'm digging this week
Didier Drogba dragging the gays for literally no reason
Saudis aside, it was nice to see boyhood Newcastle fan Sean Longstaff achieve Champions League football for tha Toon… but where is his cute little bro, who scored v Manchester United on his senior debut and has hardly been seen since? Bring back Matty!!!
Ticks
Thanks for reading! Don't forget you can get in touch with me anytime at

[email protected]




— and if you enjoy these emails, it's a great help if you forward them to everyone you know so they can read them too. Cheers!
The Square Ball is not, technically, a football club. But if we were, we'd design really nice football shirts for everyone to wear. And with help from Admiral, that's exactly what we've done.


Following the release of TSB's home and away shirts last year, we're completing this season's set with our third, a proper yellow shirt ready for the sunny side of summer.