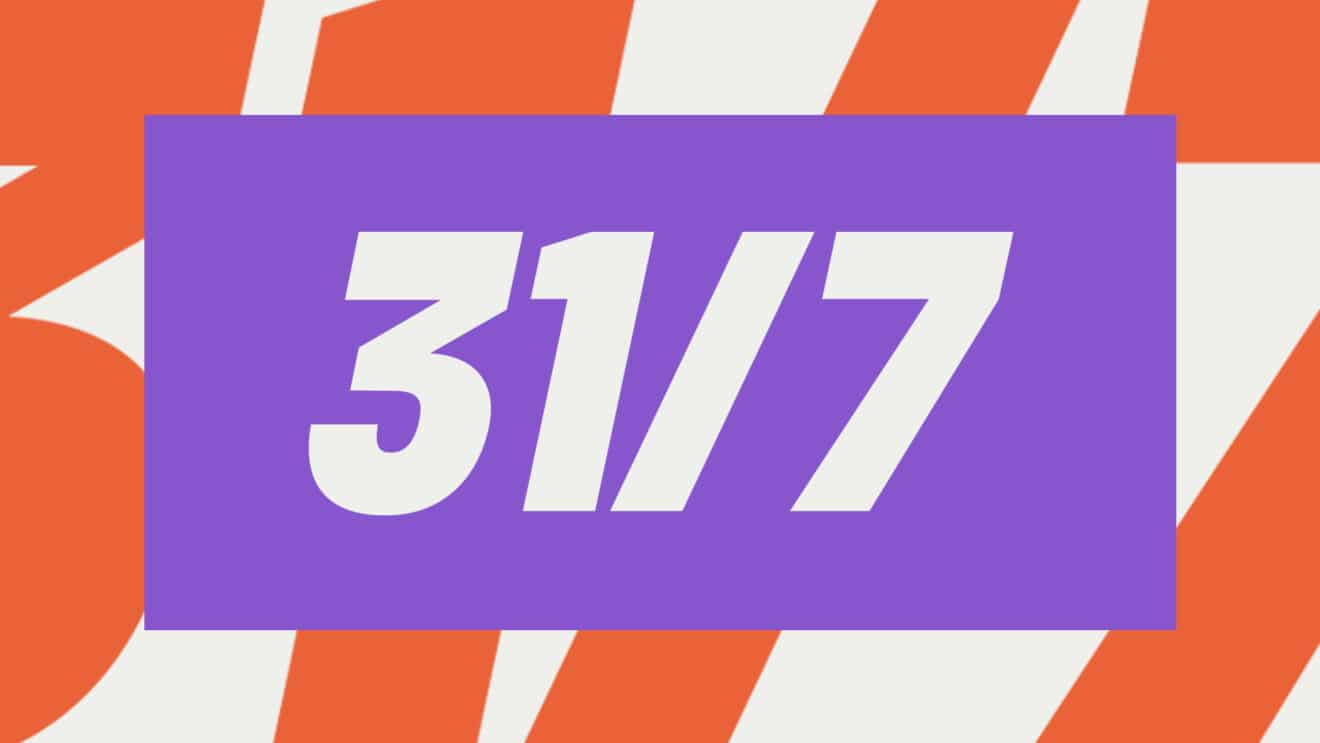 Hello, it's Flora here — this week I'm walking from Goodison Park to Elland Road in memory of Gary Speed, a former Everton and Leeds United player who died by suicide in 2011.


We're raising money for Andy's Man Club, a suicide prevention charity who host talking groups for men. It would be great if you could support us!


Meantime, I recently spoke to Maeve Florsheim, one half of Leeds-based alt-pop duo Lucky Iris who have released a new song about how it can be a bit crap to be a woman who likes football sometimes.


The stones, pounds and ounces of Spurs' XI
Trivia, double standards, and annoying men in pubs
To tuck or not to tuck the football shirt
…among other things!
I am really happy that you signed up for this newsletter and would love to hear from you. If you have any gossip, questions, constructive criticism etc you can reply to this message or email me at

[email protected]

.


And if you enjoy reading 31/7, please forward it to your mates and get them to sign up too.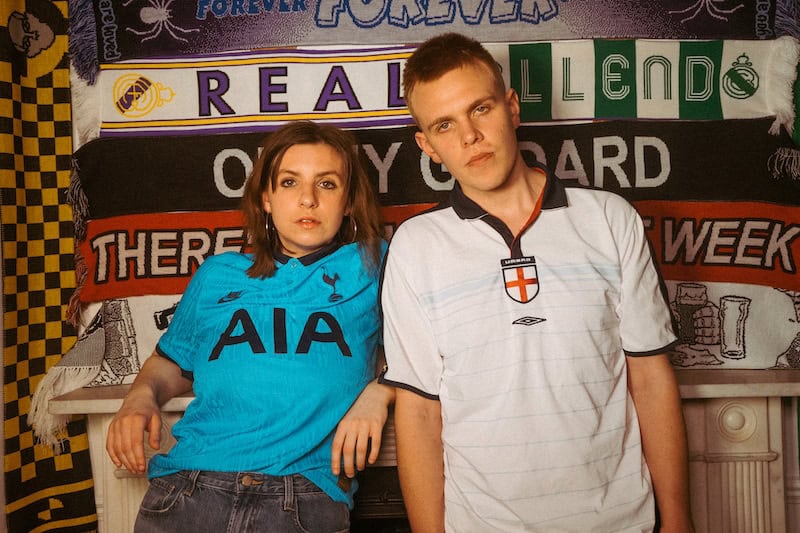 Maeve Florsheim loves football. She learned to love football the same way a lot of kids learned to love football, going with her dad on pilgrimages to White Hart Lane. Tottenham was his childhood home, and the home of his football team, and Maeve felt at home there too. At home in Buckinghamshire, Spurs was the the boxes of programmes Maeve inherited from her grandpa, filling the days between trips to the match.
Countless dads and daughters go through this rite of passage. Football crowds, male and lairy, beer-fuelled and obscene, become accommodating when a small girl appears beside a father in their midst. But things change when girls grow up. Home is where you feel accepted for who you are, but as an adult woman at the football you are thrust into the complexity of identity and belonging as the old acceptance is no longer there for you.
Going to the Lane for the first time with her partner, Maeve did what anyone does, getting a new Spurs shirt in the club shop and doing a quick change in the bathroom before the game. But the simple match day uniform she saw on everyone else there was having a different effect worn by a woman, as every face turned to look.
"You're so used to seeing a man with a football shirt with a pair of jeans. When I wear them, do I tuck it in? Do I leave it hanging out? How do I style this?" she asks.
It's not easy being a female football fan, and wardrobe dilemmas aren't even the half of it. Maeve is half of Leeds-based alt-pop duo Lucky Iris, and their new single
oh no (I guess I did it again)
is inspired by her experience of being a minority member of the football community. She has known Jasper Exley, the second half of Lucky Iris, since they met at school, but it was only during the 2020 coronavirus lockdown that they began creating their own music, which has since been featured on BBC Introducing and longlisted for Glastonbury.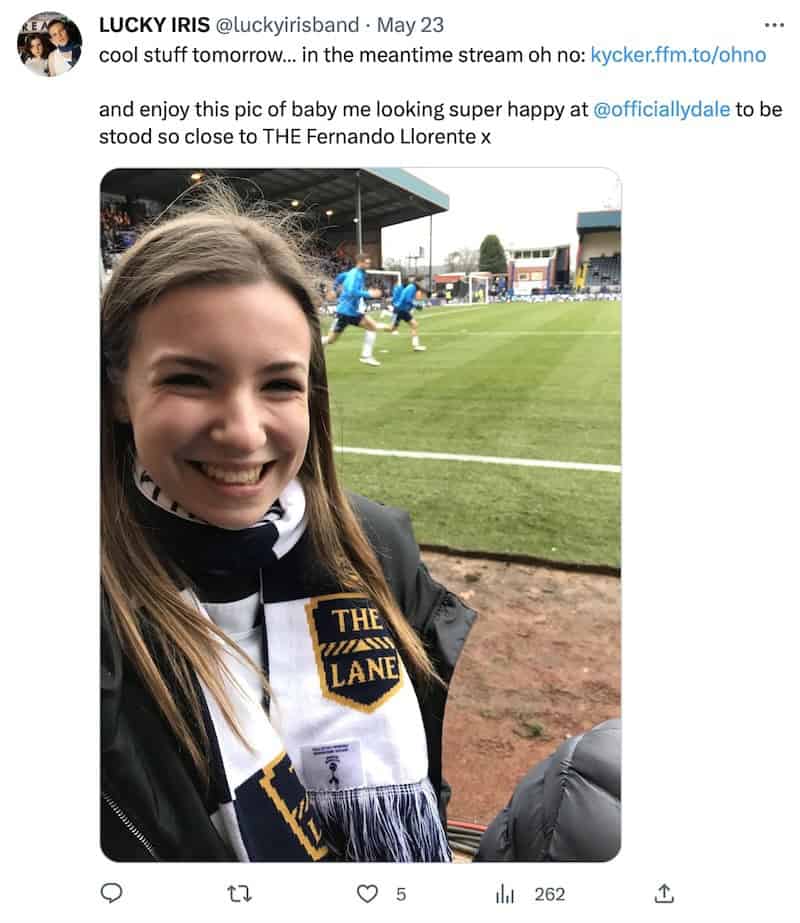 In July, Lucky Iris will release new EP 'maybe i'm too much', and its second single
oh no (I guess I did it again)
expresses the culmination of the endeavour to be heard, seen and recognised which has preoccupied Maeve since she first fell in love with football in her late teens. From the start, her urge to communicate that passion was in conflict with an esoteric rulebook that nobody was interested in explaining.
"I'd understood that talking about stats is what you should do," says Maeve. "So I learned the height and weight of every Spurs player.
"I would meet people and be like 'I'm the same size as Danny Rose, and you're the same as Eric Dier.' They'd be like, 'what?' But I thought that was a thing we did!"
Barwork put Maeve at the mercy of punters who, learning she was a Spurs fan, wanted to put her to the test. With orders for lagers and crisps came trivia questions by which Maeve was expected to prove her fandom. The longtime fixation of football enthusiasts, stats, dates, facts and trends are the yardstick by which they wanted love of the sport to be measured. But Maeve was left speechless and alienated when quizzed on events that far preceded her existence.
"It's crazy that these boys who haven't watched football since they were 14 say they support Manchester United and everyone goes 'yeah, ok'.
"Then I say I support Spurs and it's all, 'who won the cup in 1952?' Of course I don't know! Some people do. I don't!"
While Maeve was trying to establish herself with stats, the task of belonging was being complicated by the emergence of 'bloke core', which has made women donning AC Milan jerseys with a pair of mini shorts a common sight across Woodhouse Moor, Leeds and beyond. Football is now fashion, an accessory that anyone can tote across town without knowing how many stones, pounds and ounces comprised Mauricio Pochettino's first eleven.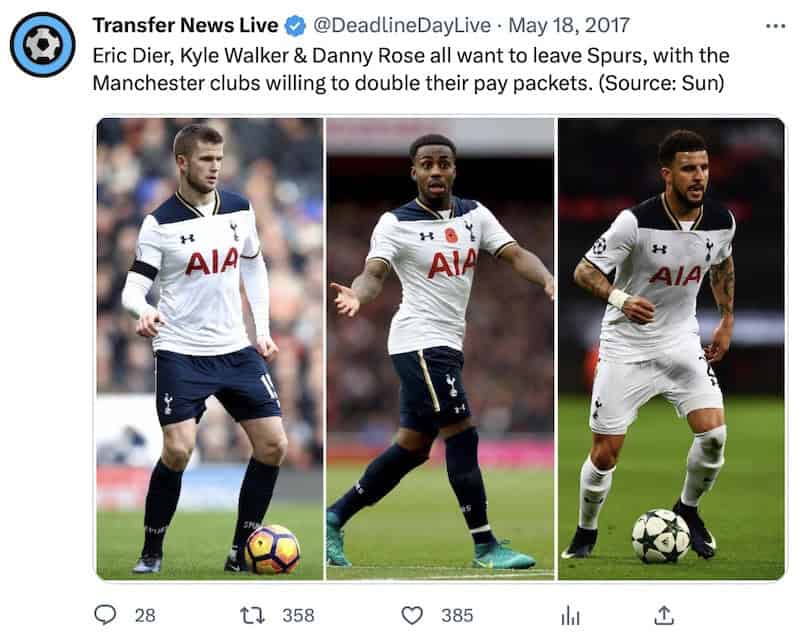 Here was another hoop to jump through. How do you pick out fans of the beautiful game from the catwalk of trendy shirts and scarves? You shouldn't, Maeve says, but it's hard to resist the urge to distinguish herself as authentic, even knowing that casual male fans don't have to hit that standard.
"I find myself weirdly being like, 'but I am a proper football fan' — which I hate, because everyone should be able to enjoy it, it's kind of the whole point.
"I'm that boy who goes, 'can you name me three Rolling Stones songs?' I need to not do that. This is a test for myself. I need to love the girlies in whatever shirt they're wearing.
"I want to be able to have girls who are shit fans. Girls who look up the scores so they can make conversation with people. I want girls to be able to chuck out the five facts that they know. I think they're all welcome."
The boom of the football podcast emboldened Maeve. Her earplugs armed her with the knowledge she needed to be able to speak up and join in the conversation. But fulfilling her long-held desire to feel part of the football community was not as straightforward as she hoped.
"I found myself watching more and more football, and getting more and more into it, but that meant I'd go more, I'd get more loud, I'd get more brash about it.
"I started to realise that I did know a lot about the sport and I became really proud to wear my shirt around.
"But at the same time as becoming really proud to be part of this community that I didn't know that I could be a part of, I started facing a lot of backlash.
"I'm not going to sit here and clap and be like 'goal!' That is a valid way to enjoy the sport, but I can swear at the pub too. If the players were being a bit shit, I would say that they were being a bit shit. I guess it was a shock to people.
"I had people shushing me or telling me to shut up. At times, the reactions could be quite visceral. I've had people properly laugh at me.
"The amount of boys who have distanced themselves from me because of rows we'd had because they've said 'you only like football because your partner is a Spurs fan', conversations that I've been directly cut out of, backs turned. They've been the worst."
In situations like this, it helps to remember what John Barnes rapped in World in Motion: 'There's only one way to beat them: get round the back'. Maeve had thought that loving football meant being part of the very football community that was rejecting her at every point, but there are different ways of loving football, and different communities forming around those different ways. OOF magazine, a bi-annual publication that looks at how artists use football to comment on society, is one. Two years ago, OOF set up the only space in a European football stadium which is dedicated to the arts: Warmington House, a Georgian townhouse on the grounds of the Tottenham Hotspur stadium, which formerly housed the Spurs' Supporters Club.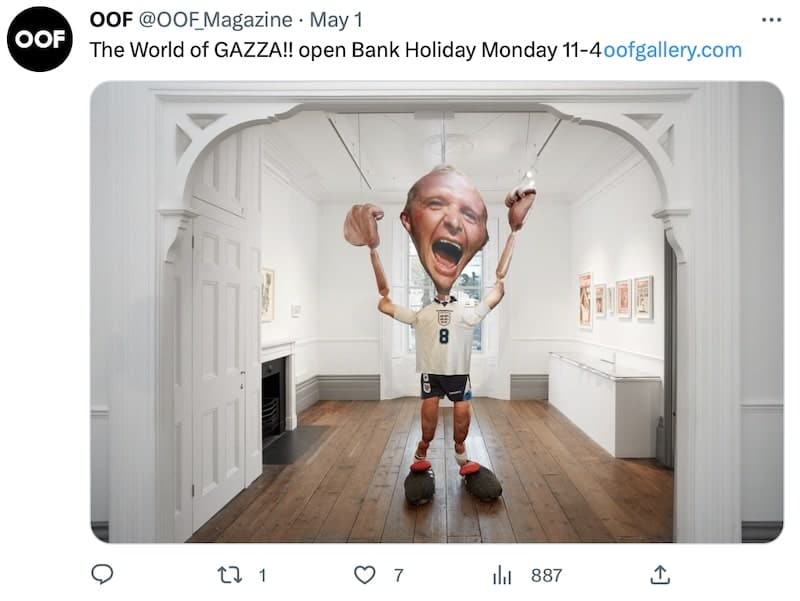 Currently OOF are exhibiting 'The World of Gazza!!', based on a rediscovered poster created by artist Jeremy Deller in 1990 as part of a series of posters for imaginary exhibitions. OOF have made the imaginary real, telling the story of Spurs and England legend Paul Gascoigne's cultural impact through artworks, memorabilia and archives from contributors like Lydia Blakeley, Corbin Shaw and A Store Like 94. The imaginary turned real, with a Spurs twist: this is what Maeve was looking for.
"OOF gives me this very different feeling, away from the very toxic part of male football. OOF felt very special. I felt like it was an intersection between two things I loved, and the crossover between art and football became one of the spaces I felt like I could be a football fan."
Maeve's favourite OOF shirt, a statue of Michelangelo's David featuring the head of late 90s Spurs forward David Ginola, failed to bridge an increasingly intolerable gap between Maeve and her football-loving peers as her frustrated efforts to get through to them came to a head one evening at the Cardigan Arms.
"I was trying to chat about something I love. I got more and more upset with myself and how much I was changing and working to validate me being there in that space."
That realisation was the inspiration for
oh no (I guess I did it again)
. And a location for a music video shoot was obvious. OOF Gallery were showing their Art of the Football Scarf group exhibition, a collection of nearly one hundred of the sport's foremost identifying accessory, re-imagined by contemporary artists. A speculative email to the gallery curator Justin Hammond got the response Maeve had been craving: yes, you're very welcome here.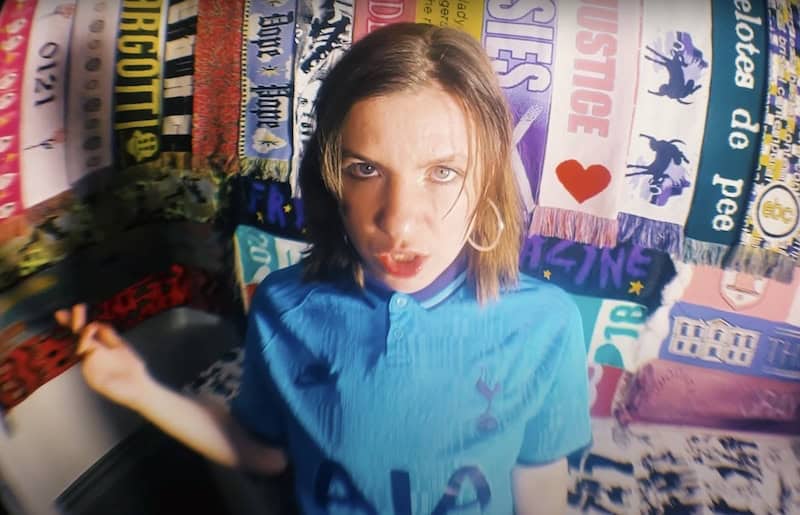 "I think OOF inspired Oh No as well, the existence of all these things which these lads in the pub didn't know were there. I kept buying zines, feeling like, 'look at all these different ways to express football fandom', which I found so comforting. And look at how much time I spend thinking about this! Surely not all of that has to be in a pub with boys!"
That night in the Cardigan Arms was far from Maeve's mind as she pootled down the M1 with Jasper and filmmaker Emily Bradley in a Ford Fiesta, back to the site of happy childhood memories with her dad. Going in through the Spurs shop, staff were asking, 'are you artists?' before granting them access to five hours jumping around the gallery in front of walls packed with football scarves.
"It was just the most mental time, because I was at my stadium, making press shots and videos, soft launching it on Instagram and finding boys in my DMs like 'what is she talking about?'"
Back at the home of Tottenham Hotspur, Florsheim won redemption for the young fan inside her whose love of Spurs and the beautiful game has never been suppressed.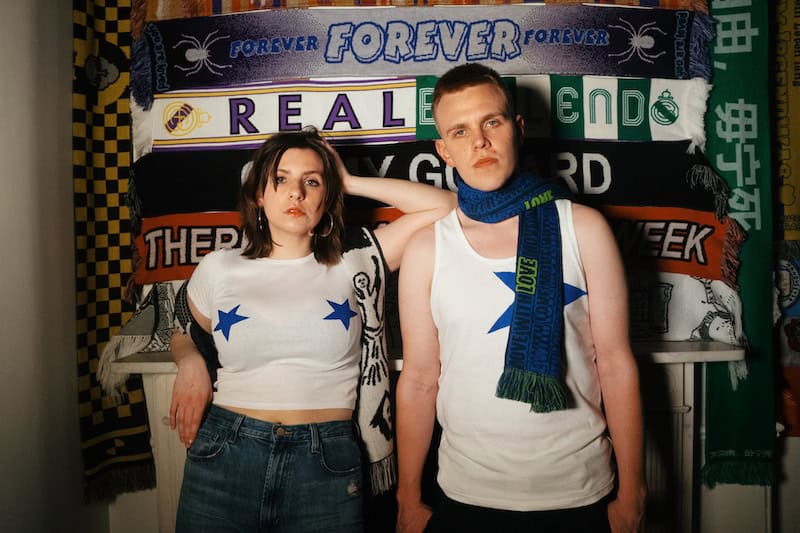 European football is CANCELLED for the forseeable. The WSL returns on the weekend of the 30th of September.
But phew, SOCCER is still happening STATESIDE!

OL Reign host bottom-place Kansas City Current this weekend but wait, kick off is 3am on Sunday morning

😫

I'm doing a ✨ really long walk ✨

Things I'm digging this week
Reading are slashing the funding of their freshly-relegated women's side
The Spanish football association is STILL refusing to budge after players' complaints about the impact of head coach Jorge Villa on their health and emotional state. After starring in the Champions League final, Patri Guijarro has confirmed she won't play at the World Cup.
Realising that my new trim resembles that of a young Phil Neville. What a bellend.
Thanks for reading! Don't forget you can get in touch with me anytime at

[email protected]




— and if you enjoy these emails, it's a great help if you forward them to everyone you know so they can read them too. Cheers!
The Square Ball is not, technically, a football club. But if we were, we'd design really nice football shirts for everyone to wear. And with help from Admiral, that's exactly what we've done.


Following the release of TSB's home and away shirts last year, we're completing this season's set with our third, a proper yellow shirt ready for the sunny side of summer.