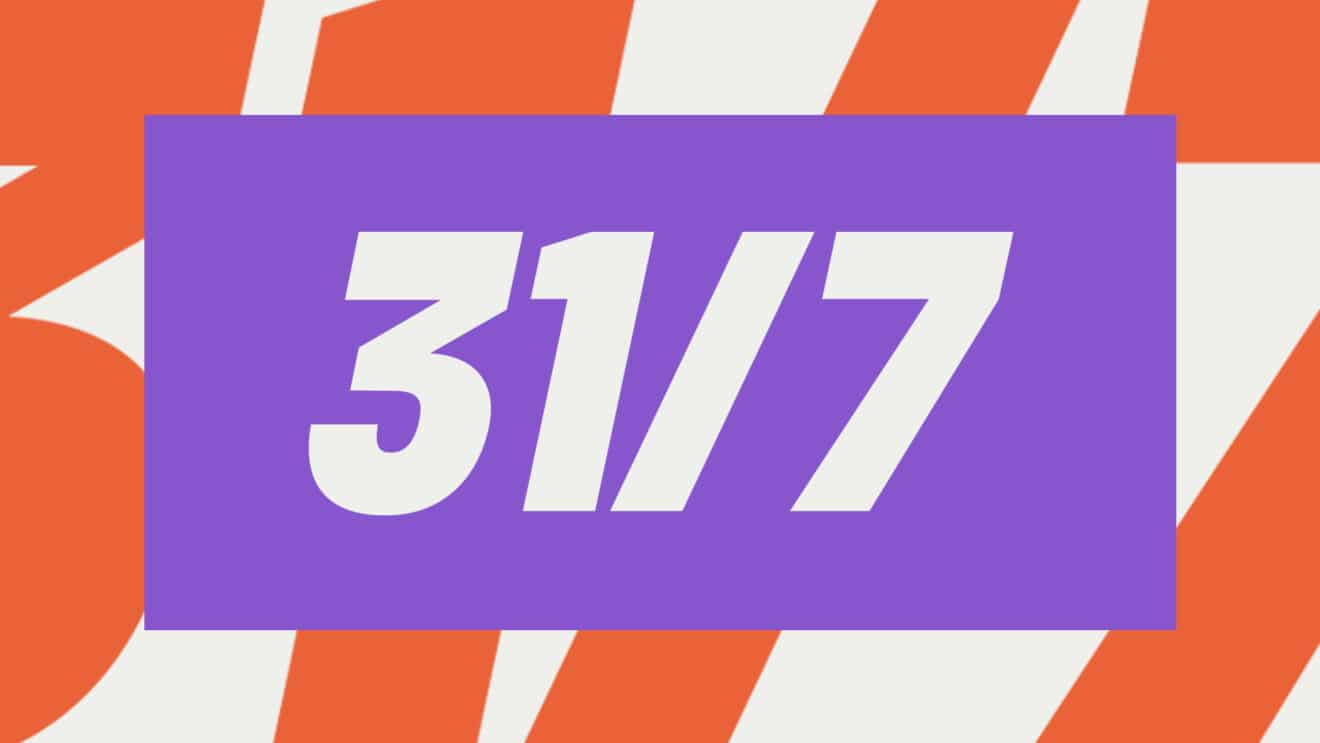 Hello, Flora here, welcome and thank you for reading this 31/7! This week I have been thinking about:

What to do about the women's pyramid's most agonising bottleneck
The mysterious future of OL Pain
Protecting Keira Walsh from a bird attack
…among other things!
I am really happy that you signed up for this newsletter and would love to hear from you. If you have any gossip, questions, constructive criticism etc you can reply to this message or email me at

[email protected]

.


Imagine toiling for years on your magnum opus only for a virus to wipe your hard drive as you finish the final sentence. Or climbing all 8,000 metres of Mount Everest just to be blown off the top by a gust of wind before you can plant your flag. Or leading for all three laps of Rainbow Road before a scratch on your Mario Kart disc sends a glitchy banana skin to derail you on the final stretch.


This is the kind of reality facing Nottingham Forest or Watford this weekend.


They each topped one of the two divisions which comprise the third tier of the women's pyramid, the Northern Premier and the Southern Premier, but will only be promoted if they can beat the other when they play the FAWNL Championship Play Off final at Stadium MK on Saturday.


Forest and Watford have both had ace seasons, losing just two and three league games respectively. But one of them will be back where they started come August, their season's efforts wiped away.


This is how it looks at the bottom of the Championship. Staying above that dotted line was all Sunderland had to do to stay up, and they passed with flying colours. For conceding 38 goals and losing 14 games, they've been rewarded with another season in the division.

Is it time for someone else to have a turn?


It gets crazier when you look at the summit of the two third-tier divisions.


Both Forest and Watford won their leagues on goal difference only. Spare a thought for Ipswich and Wolves, who won't even get a chance to throw it all away in the play-off final. Wolves have already been there, losing 1-0 to Southern Premier champions Southampton after winning last season's Northern Premier by an eight-point margin. Ugh.


On Saturday, there'll be more heartbreak. Watford defender Nicola Gibson is prepared.


"To become the division winners was just step one," she told the FA. "We knew that there was always going to be this play-off game to finish the job. It's all we've been thinking and talking about for the last nine or so months and then it comes down to one day.


"So, you're hoping that all the work you put in will pay off. The club, the fans, everyone, they deserve to be in the Championship.


"But, it's not about what you deserve, it's about performing on the day, I'm confident, I'm hopeful, but with football, you just have to go out and walk the walk."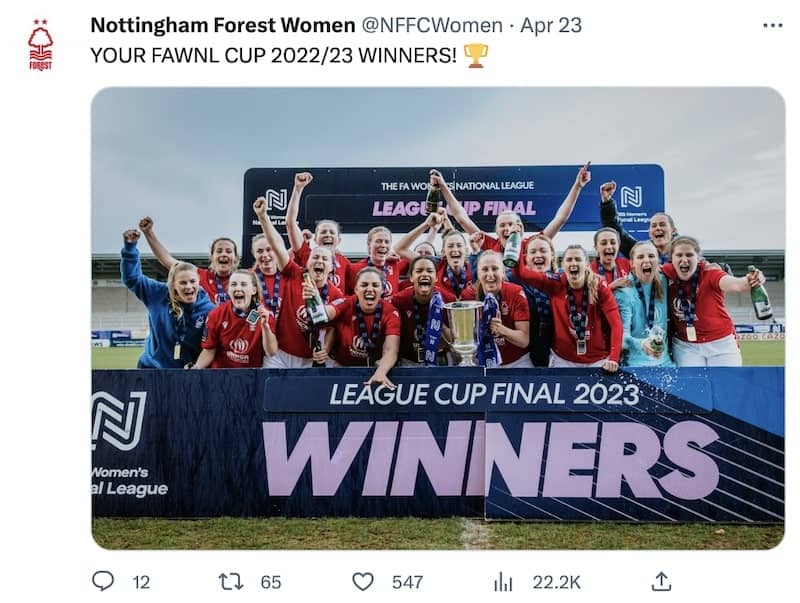 It's Forest who will begin Saturday's all—or-nothing contest with their tails up. In April, the same two teams played each other in the FAWNL Cup final. It was tight, with both sides having a go at leading before the score read 2-2 at the end of the 90. The Reds pinched it in extra time.


If it's that close again this weekend, pants will be brown all over Stadium MK because there's so much more riding on this one.


A final's a final, yaknow, don't get me wrong, I know that sometimes you have to show up for just one game. But when you enter a knockout cup competition, it's for some laughs and some glory. It seems ludicrous that this obstacle exists in the middle of the women's pyramid, staking upward progression, the fates of clubs and individual players, all on one day.


Fortunately, the FA agree. Next season, the bottom two Championship sides will go down, while both Southern and Northern Premier champions will be rewarded with promotion.


But it will be too little, too late for the loser of Saturday's historic last Championship play-off final, as defeat puts them back to square one. The FAWNL Championship play-off final kicks off at 1pm on Saturday and you can stream it live on BBC iPlayer.
On Tuesday night, Washington Spirit released a statement announcing that club owner Michelle Kang is taking charge of 'a first of its kind global multi-team women's football organisation'.


She has bought a majority stake in Olympique Lyonnais Féminin and her new business entity will make investments which benefit the eight-time Champions League winners and Spirit, the NWSL side she has had a stake in since 2020.


It sounds like they've got a pretty good thing going on.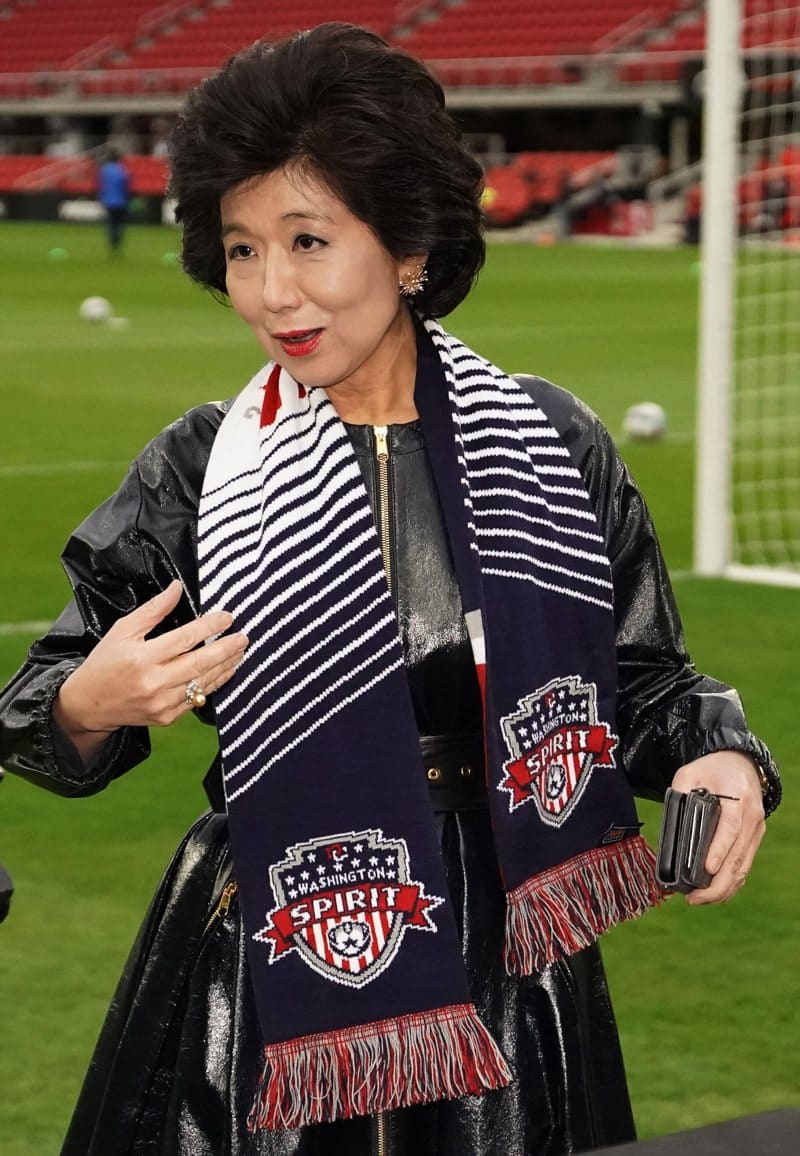 "Significant resources will be devoted centrally to developing capabilities that will be shared across all teams such as performance science and technology, data analytics, global scouting, and sporting staff development," the statement reads.


"The formation of this new group is a clear sign that the investment and resources in women's football are taking a major step towards equality with men's teams. With the necessary backing, young girls and women around the world will be inspired to pursue their dreams and embrace a career in football on a scale and level of professional success that should not be reserved only to their male peers."


I like it! But, uh, question. If the OL Groupe has links to Spirit and OL Reign, that creates an awkwardness, since they compete in the same division, doesn't it?


"OL Groupe, owner of the NWSL'S OL Reign, has begun a formal sale process for the club, removing any future conflict within the NWSL," the statement says.


Oh. So they're creating a WoSo idyll, but the Reign are being pushed out into the cold? To go it #boldly alone?


Of the statement which details Kang and the OL Groupe's utopian aspirations, the bit which smarts most is this: "Each club will retain its own established identity, respecting its heritage and community bases."


After 2020, when OL Groupe swooped in, traded Seattle Reign FC's classic navy strip for one that looked just like Lyon's, while removing their cool queen badge and all reference to the Washington State city which is home to all its fans?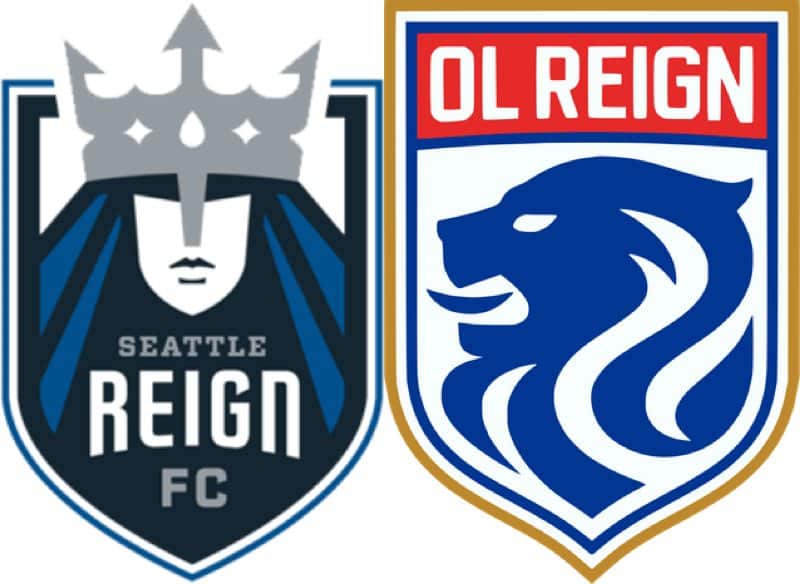 Boooooooooo. So what I'm hearing is it's a good time to be a Spirit fan and a sad time to be Reign. Loyal readers of this newsletter will remember that earlier this season I arbitrarily elected to follow OL Reign after Jess Fishlock scored a 31st minute goal against Gotham FC. Had Ashley Hatch struck Spirit's second against Racing Louisville all of two seconds earlier the day before, then my money could be on the horse who is still undefeated in the NWSL and on track to take over the women's football world. But fuck it, winning is for losers.


Meanwhile, it's all quiet at OL Reign, who are still looking for a general manager since Nick Perera departed in March. While Spirit were shouting their good news from the rooftops on Tuesday, Reign were announcing the renewal of their partnership with Gatorade, for those that missed the subtle brand placement in their squad pic at Sunday's defeat to North Carolina Courage.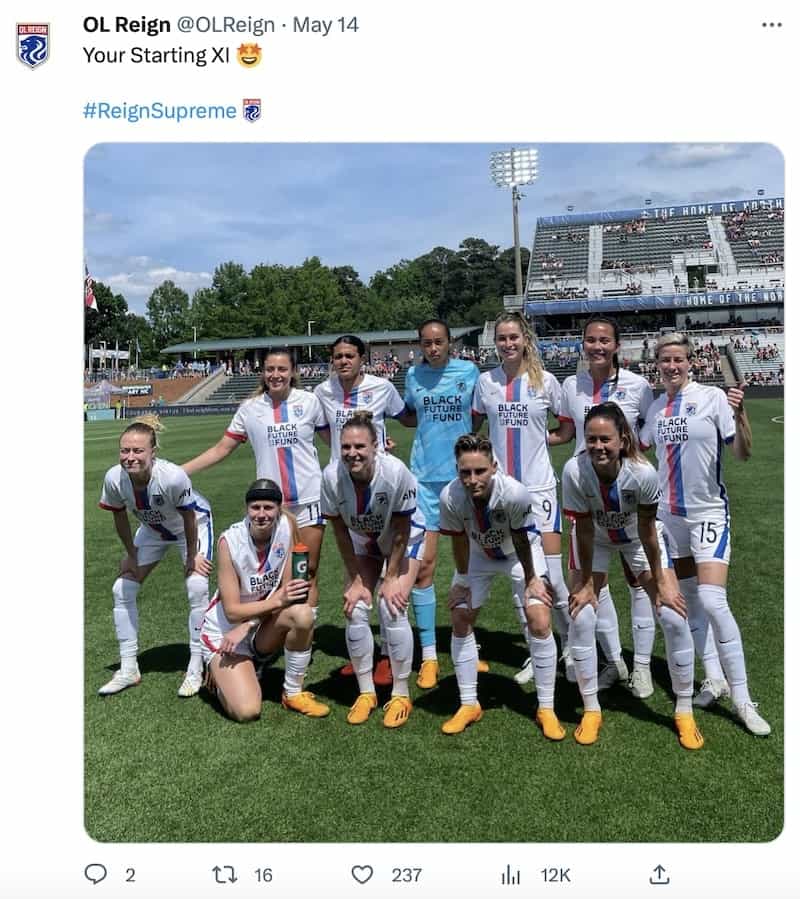 They are yet to give an updated statement about their sale.
Anyone who was enjoying watching Manchester United and Chelsea battle it out for the FA Cup in Sunday's final had their joy quickly crushed by the sight of this graphic at half time.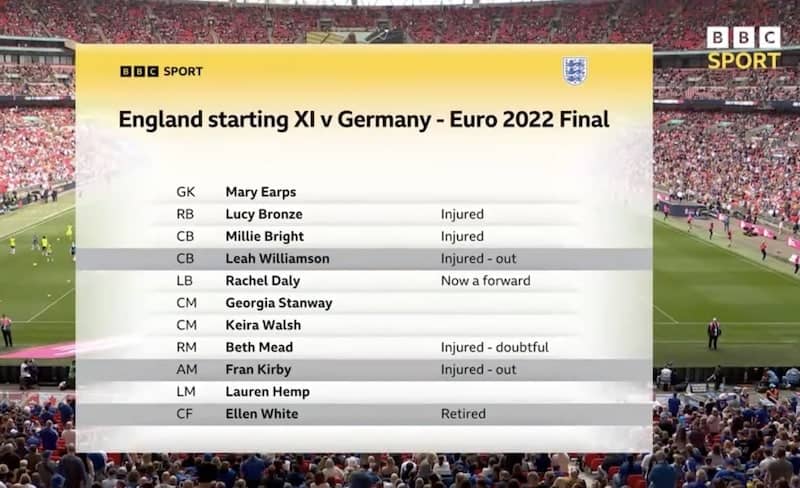 "Ideally you want to be going into a tournament with your strongest team," Alex Scott said.


This world is not ideal, Alex. We are living in a world where everything is broken.


If Fara Williams is to be believed, the loss of captain Leah Williamson is the least of our worries (!) since there's a healthy reserve of quality defenders lined up to fill in for her. We should be more concerned, she reckons, by the loss of Fran Kirby's creativity.


Meantime, my anxious mind is wondering who else we have to lose.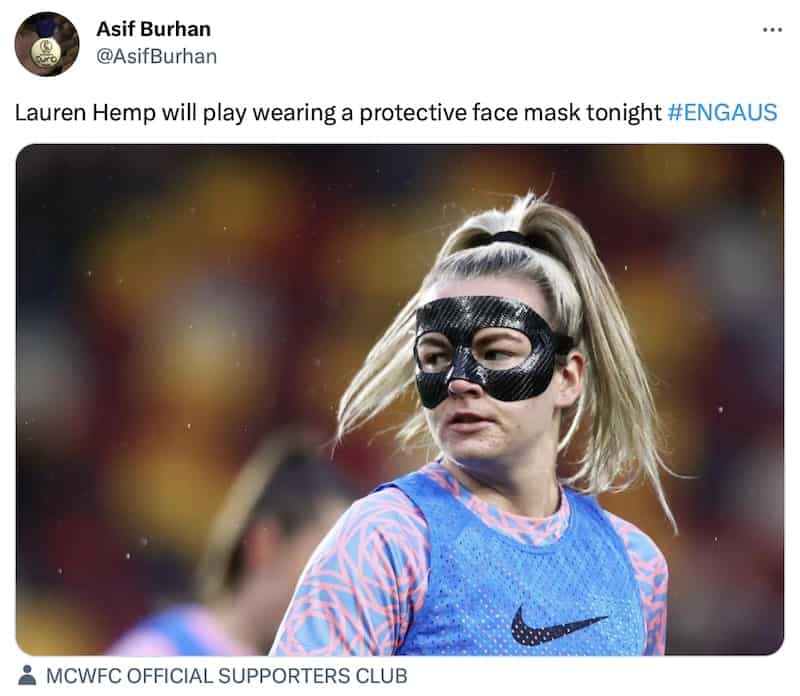 Will Lauren Hemp be able to leave behind a life fighting crime this summer? What if Keira Walsh's shimmering figure proves too entrancing for the UK's burgeoning magpie population and the midfield maestro is pecked to death before she can board the plane to Sydney? With Georgia Stanway's growing collection of arm tattoos, I am becoming increasingly nervous about the possibility of an eleventh-hour septic setback. And anyone who has seen the vicious exhale with which Mary Earps prepares for every single goal kick shares my fear that she will simply run out of puff.


There are 63 days until the Women's World Cup kicks off in Sydney and I don't know if I can hack it.


In better news, the FA are doing everything they can to emulate the home advantage that helped England to win the Euros last summer.


According to the Athletic, every member of Sarina Wiegman's World Cup squad will receive £10,000 to help transport and accommodate friends and family down under for the duration of the tournament. Moments with loved ones will be timetabled into the Lionesses' schedule in recognition of the vital impact of affection and fun and laughs and emotional support on performance. I'm here for it.


Return flights to Sydney currently cost around £1,500, meaning that with £10,000 to spend, each England player will have to choose which six people they want to take with them to the southern hemisphere. A sure recipe for tension. And Wiegman thought her selection dilemma was tough.


For the sake of besties Millie Bright and Rachel Daly's friendship, I hope Millie's knee recovers in time to earn her a place in the squad. Otherwise, it'll be an awkward conversation when Rach has to explain she's spaffed her entire friends and family budget on travel insurance for Dexi.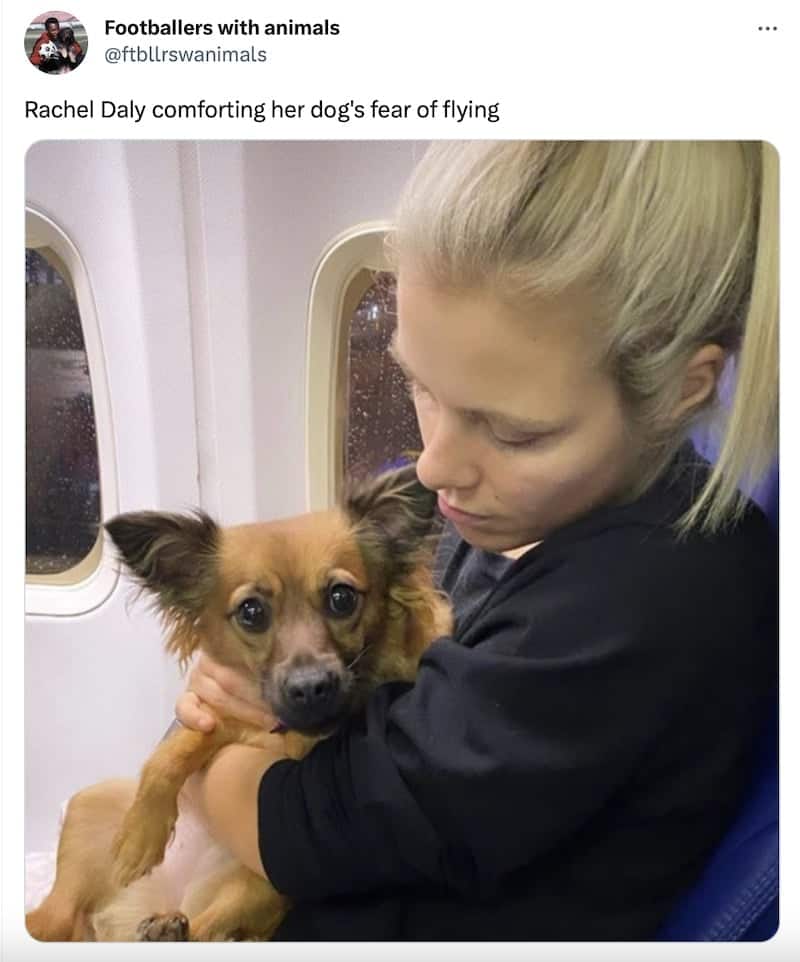 Women's Super League run-in

For the first time in an eternity, all twelve WSL sides have played the same number of matches. With two to play, teams fall into one of five categories.

Nowt to play for: Everton, Liverpool, Aston Villa (except the Rachel Daly Golden Boot pursuit).
Not mathematically safe but mostly chilling: Brighton and Hove Albion and West Ham United.
Relegation quakers: Reading, Leicester, Tottenham Hotspur.
Title boiz: Chelsea (will walk it), Man Utd (will give it everything), Arsenal (no chance)
Feel like pure shit just want top three back: Man City.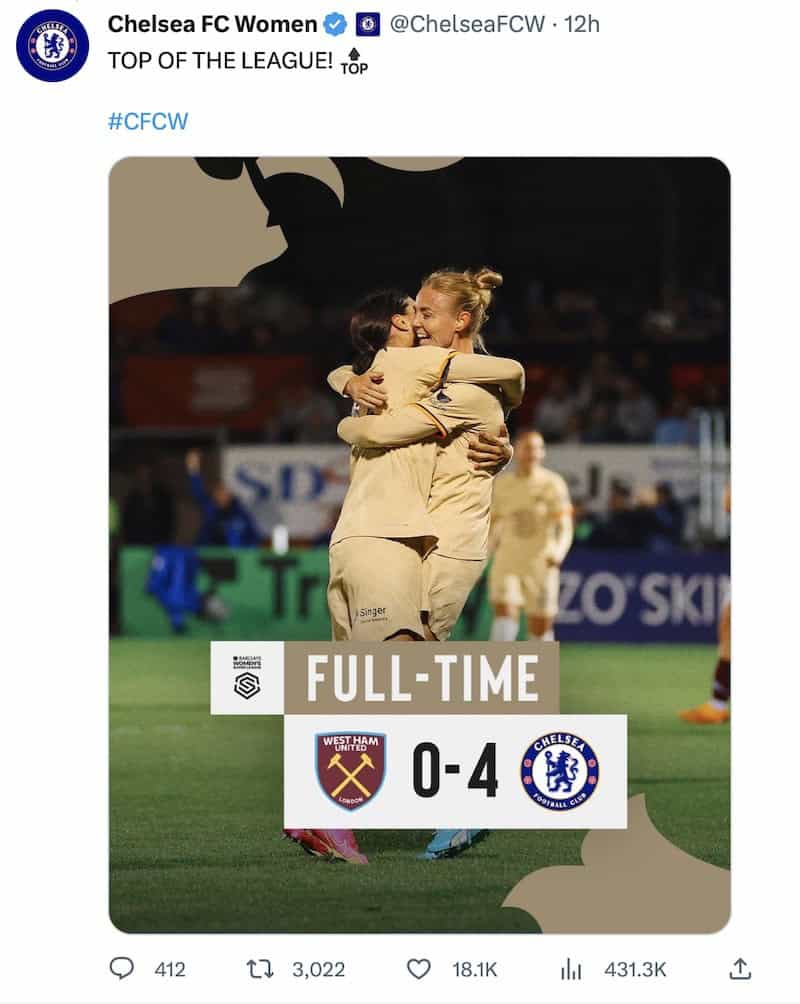 Ok, Flora, so they're all important games, but which are the importantest and what should I watch???

Spurs v Reading kicks off Saturday 4.15pm, stream on the FA Player. If Reading lose, they could be relegated on Sunday if Leicester avoid defeat to West Ham, who haven't won a league game since December.
Chelsea v Arsenal kicks off Sunday 12.30pm, watch on BBC Two. The Blues will defend their right to the WSL title while the Gunners hope to stay in the top three.
Man Utd v Man City kicks off Sunday 6.45pm, watch on Sky Sports. The Reds will look to keep up their title bid while their Manchester rivals try to break back into the top three.

NWSL

OL Reign take on Gotham FC at Lumen Field, kick off Sunday 11pm BST, stream on Dazn.
Washington Spirit look to extend their unbeaten league record away to NWSL strugglers Orlando Pride, kick off midnight BST.

I'm going to spend the weekend in the Cairngorms pretending football doesn't exist to then discover the fate of Leeds United, who could be relegated from the Premier League on Sunday, on the train home. Bonnes vacances!
Things I'm digging this week
Joey Barton needs to grow up / be put down / leave Bristol
Millie Bright's new kitchen will be a nightmare to wipe down
Still losing sleep over Loreen's nails
Thanks for reading! Don't forget you can get in touch with me anytime at

[email protected]

— and if you enjoy these emails, it's a great help if you forward them to everyone you know so they can read them too. Cheers!
The Square Ball is not, technically, a football club. But if we were, we'd design really nice football shirts for everyone to wear. And with help from Admiral, that's exactly what we've done.


Following the release of TSB's home and away shirts last year, we're completing this season's set with our third, a proper yellow shirt ready for the sunny side of summer.