You can engage with this tournament in whatever way you see fit. Watch the final. Watch the highlights. Watch the headlines on the news. Watch everything unfold via Instagram stories. Watch every game. Watch no games and let me tell you what happened instead.
This weekend I met Professor Jean Williams, who has done loads of research into sports history, especially women's football. In her suitcase for this tournament she packed
a fabulous coat
featuring Sarina Wiegman, crowned on a postage stamp, with the slogan 'in Sarina we trust'. She has been at the last seven World Cups and was at the Rose Bowl when Brandi Chastain sealed the States' iconic 1999 title. Twenty four years on, she tells me she has concerns about what she believes will be the first 'content World Cup'.
FIFA have hired a bunch of content creators from all over the world, flown them to Australia and New Zealand and set them about 'influencing' the global population to enjoy the tournament. As far as I can see, this is a great step. Traditional journalism is not engaging for young people. The TikTok generation do not have the attention span to read a 800 word match report.
Williams, though, is worried that this swarm of twenty-something story-merchants will be asking all the wrong questions. Interviewing Pernille Harder post-match and asking her what she had for breakfast instead of how Denmark will tactically approach their next opponents. Undermining their professionalism in the name of engagement.
I don't know whether or not I agree. I think it's important that female players are taken seriously but I don't think that we should ignore their humanity. That is, as far as I can see, the unique selling point of women's footballers at the moment. No one can relate to superstar multimillionaire Kylian Mbapp
é, who was farmed from a young age to do nothing but play football — but Rachel Daly? Well, Rachel Daly is just like us.
It will be interesting to see how this content mission goes, and whether FIFA deliver on what they forecast in a media release sent to me this morning which promises that growth in avid followers of the Women's World Cup will rise by 57% from 929 million in 2019 to 1.472 billion in 2023. Phwoar.
This was another interesting figure from the release: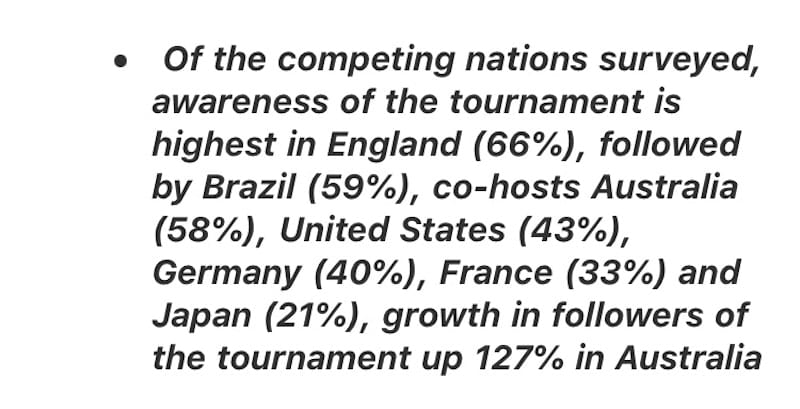 Really? A greater proportion of English people and Brazilian people are aware that a tournament is happening in Australia and New Zealand than people who are living in Australia and New Zealand.
The Kiwis didn't even make the top seven, which is concerning. This is a country with a population smaller than London. The football world's eyes are on them. What else are they talking about down there? FIFA are concerned, giving tickets away to fans for free, and desperately inviting media to a 'unique destination experience event' in Auckland in a bid to bring people with platforms into the country and generate some interest. But they've no need to panic, really, because the Instagram generation will save us.
Having spent a few days talking to football fans in this country, it's not hard to see why Australia's population are not as 'aware' as fans are back in England. Yes, England have just won the Euros and people are excited to see them bring it home again. But we Brits also take for granted the extent to which in a sporting sense football is, basically, everything.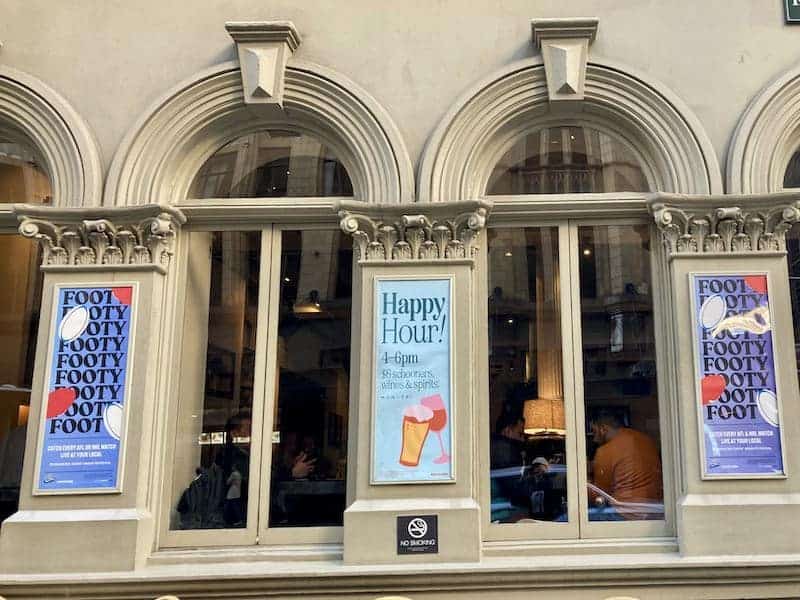 Down under, sports fans are divided between four football codes. When I pass pubs in Sydney, they advertise 'footy' but the ball is definitely the wrong shape. They're showing Rugby League and Aussie Rules — the country's most dominant codes. Rugby Union and soccer are also played.
Throw the Aussies' love of cricket and tennis into the mix and you've got a helluva lotta sports fighting for people's attention. I get the sense that they are at war with each other, the four football codes. There's only one pie and to take a bigger slice, you're stealing from someone else. AFL folks are mad that Sam Kerr, who thrived as an Aussie Rules player as a child, is now flying the flag for soccer on the global stage.
The general narrative of soccer fans in this country is about childhoods spent staying up til the early hours of the morning to indulge in 'their dirty little secret', the Premier League. Leeds United earned many supporters this way, bleary-eyed Australians watching compatriots Mark Viduka and Harry Kewell take to the field at Elland Road on their telly sets at 3am. Even though their Aussie heroes have long since departed, there remains a strong base of support for the Whites down under, and many still get up at silly o clock to watch Leeds.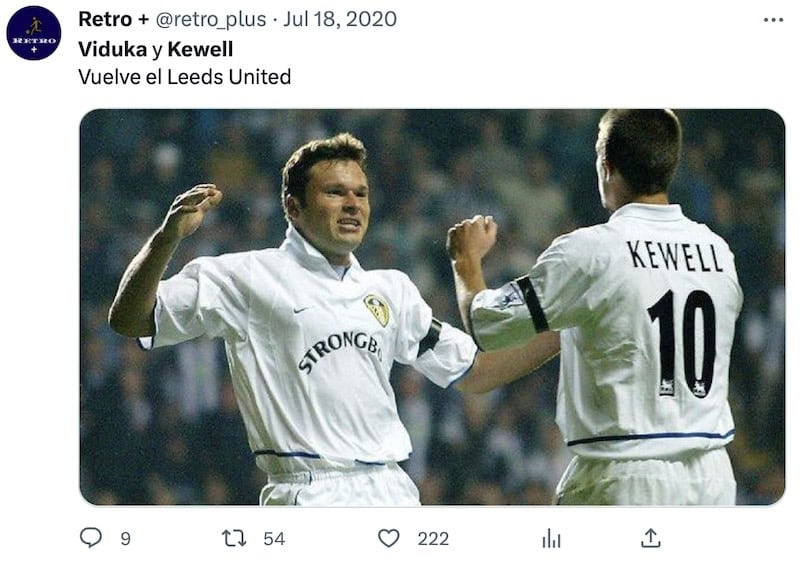 Eyes gleam with wonder when Aussies ask me about following football in the UK. They're jealous. They wish that football were the be-all and end-all in their country. I don't. Isn't it nice that their sporting identity is sooner defined by Aussie Rules, a game they invented? And hasn't the Premier League colonised enough of the world already?
Well, it's already happening. Love football, hate the Premier League. How can soccer expect to gain traction in this country if all of the 'good stuff' is happening elsewhere? Kids wear Manchester United shirts but won't attend their local A-League game. It's a doomed project.
The fear is that this jack of all trades, master of none flavour to Australia's sporting landscape will prevent this Women's World Cup from elevating women's soccer, from having a legacy that lasts.
Cast your minds back to last summer, when Leah Williamson and Millie Bright lifted the Euro 2022 trophy and Beth Mead collected her Golden Boot. What happened next?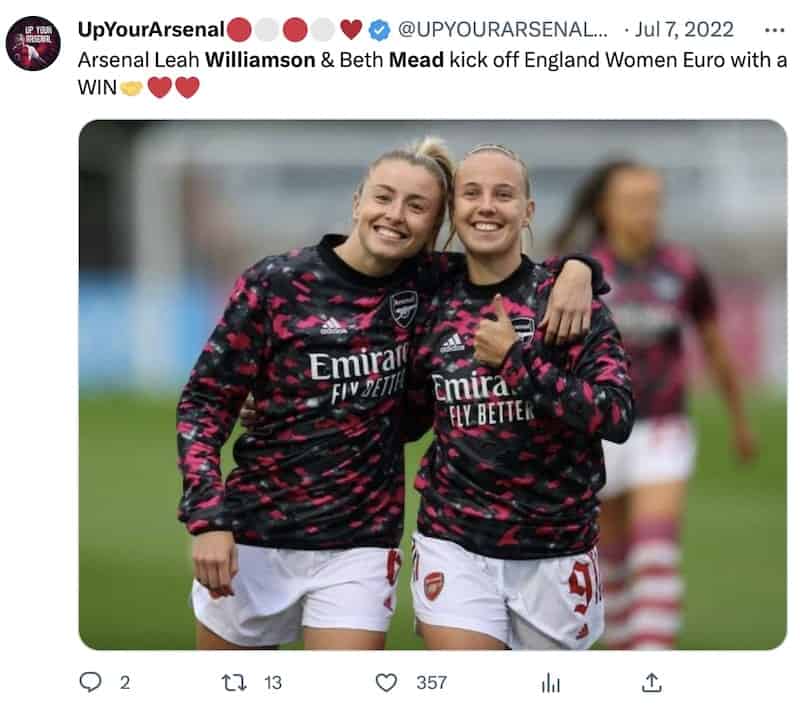 Mead and Williamson went back to Arsenal, Bright to Chelsea, and the three played week in week out in London and across the UK for the duration of the season which followed (OK, sorry, Bright did, the others played as long as their poor knees would let them). Attendance at the Women's Super League rose by 173% and women's football has been a hot topic ever since.
It's all very well having young fans cry with excitement and joy over the performances of Sam Kerr and Caitlin Foord over the World Cup, but what happens when these players fly back to London to play for Chelsea and Arsenal at the end of it. Where will supporters put their love then?
Whereas last summer's Euros was a seminal moment for the women's game in the UK, the World Cup is being seen as an important catalyst for all soccer, men's and women's. Everyone is utterly obsessed with Sam Kerr and, with the women's soccer attendance record set to be broken in the 80,000+ seater Stadium Australia tomorrow night, it's safe to say that people are pretty excited about the Matildas' tournament. Australia's progress will determine how soccer fares in this country in the future and, as a result, I'm just as eager to see them do well as England. This is particularly awkward given they could meet as early as the Round of 16. But we'll cross that bridge when we come to it.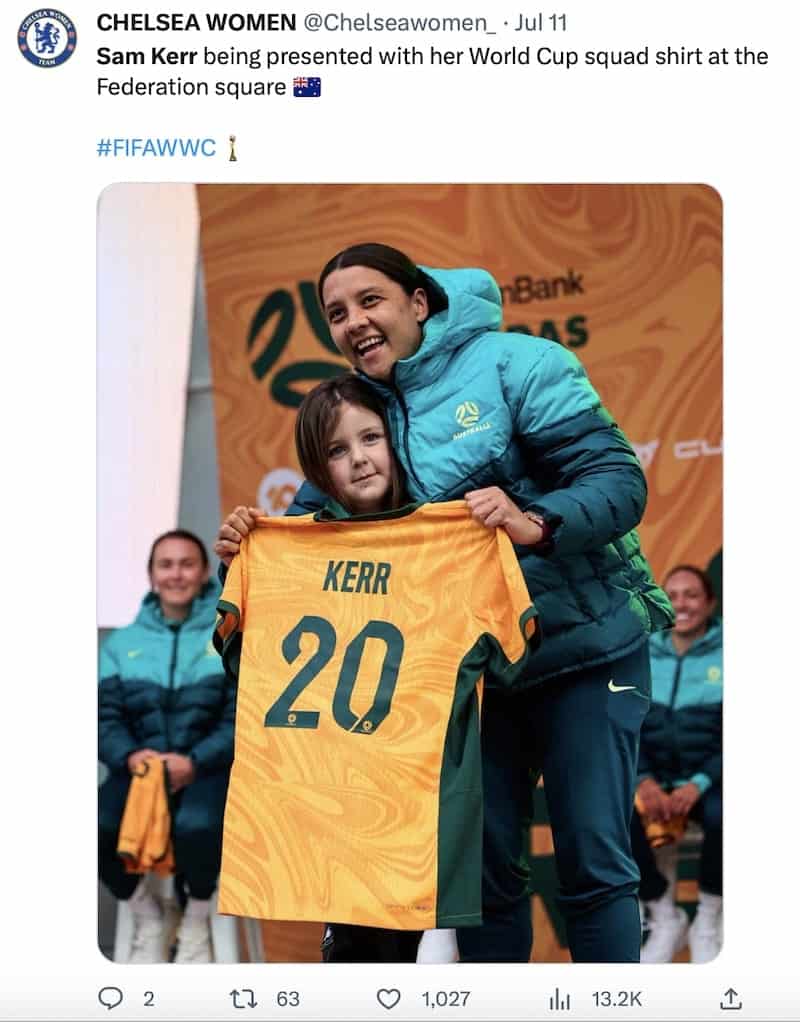 The Square Ball 2023 Summer Special
Abbie Brown talks to Flora Snelson
Ross McCormack with Rob Conlon
DJ Emily Pilbeam speaks to Moxco
The best of Klich
Best flair players
Fiction by Sara Sherwood
And more! • 164 pages • £8