I hope we all had fun watching England on Friday. I did. A lot!


But it wasn't all a party, of course :/ and in this newsletter, I'm going to discuss whether Sarina Wiegman can turn water into Walsh as well as:

the art of being calm
some dry tactical shit that I never cared about before I absolutely had to
why Sydney's bins need Sam Kerr
...in addition to what you really came for, another dose of bird content and colourful shapes.


Thanks ever so much for reading. Lots of love,
Everything gets better... for a while
Look. It's true. The Haiti game left me feeling downcast, lifeless, like I didn't know why I even bothered coming to this roo-riddled upside-down country in the first place.
But then, I got over myself. Of course England will get their shit together, I thought, in the lead-up to the Denmark match. Two things helped me to do this:
The passing of time. Being a football fan is easy. No matter how many times your team lets you down, you always forget, let them back in, and feel hope again - no matter how misguided it may be 🤩
A delicious dose of perspective. The Matildas absolutely bottled it against Nigeria, leaving them at a high risk of elimination. I don't want this to happen (more on this in a bit), but the result did make me go 'WOW, sure glad that ain't me, don't know what I'm worrying about!' There's nothing like someone doing worse than you to make you feel better ❤️‍🩹
So there I was, happily forecasting a solid 2-0 win, a job-done qualification on the night, a performance so unremarkably uncomplicated that it would make writing about it the following day a challenge.
My one request? That the Lionesses would produce a moment of magic, something really special, a little je ne sais quoi to bring some confidence to the team and the fans, to put England back on the lips and pens of the international journalists tasked with KNOWING who will lift the trophy and wrong-foot future opponents — no, you CANNOT predict what's coming next.
During last summer's European championship, the Lionesses' first XI was famously predictable, unchanged from the first game to the last.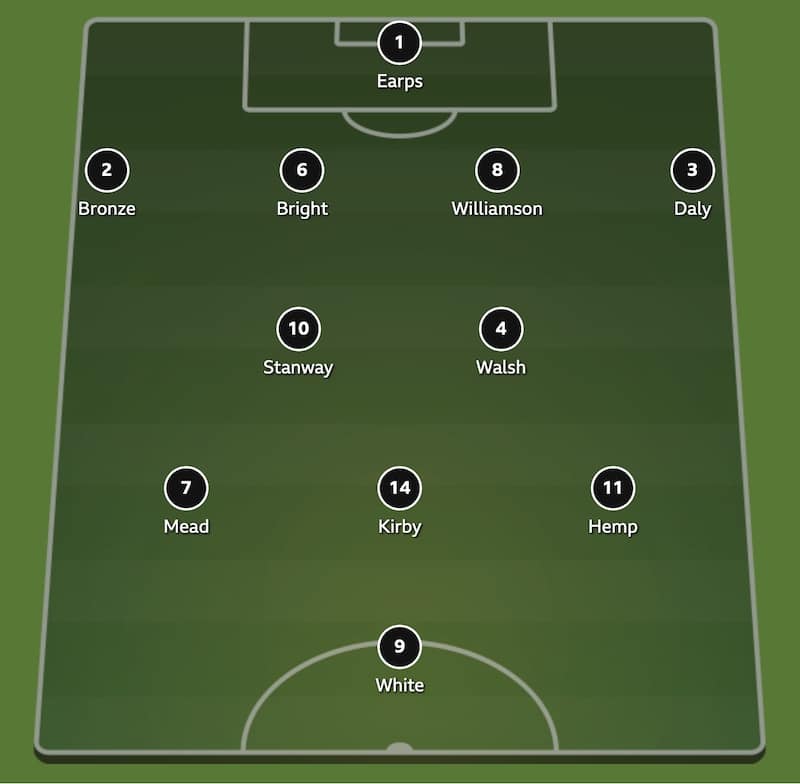 Ahhhh she's a beauty. And p
reviously, as Netherlands coach, Sarina Wiegman only made four tactical changes across two major tournaments. It's just not her thing.
So, would a dubious performance against Haiti be enough to convince a lioness to change her starting spots?
She had to. The drastic shift in availability of players has forced flexibility and experimentation. With the tournament begun, England remain a work in progress. The Denmark game was a chance for the Lionesses to iron out some of the wibbly wobbliness — before the wibbly wobbliness of Keira Walsh's knee threw everything into confusion once more.
But we don't need to get het up about that just yet. For just as the Lord taketh away, he also giveth. Thank goodness for Lauren James.
I wanted a magic moment and young LJ provided, with very little fuss. What a strike. The screens at the Sydney Football Stadium told me that the ball was travelling at 92 kilometres an hour. Faster than an actual lioness, Lauren James' shot is beating Usain Bolt in a footrace and overtaking your nan on the motorway. To have the vision and confidence to bash it in from 20 yards minutes into your full World Cup debut (at 21 years old, I might add) is no less staggering. What is her secret?
"I'm calm all around, on and off the pitch," she said in her post-match interview. "I try to bring that to my game as well. Today it showed, and it helped."
Watching from the stands, I was not calm. The stunning early goal gave me a fresh hope for the tournament and left me rabid with excitement. Not long after James' opener another stat appeared on the screens — England had completed 100 passes to Denmark's
sixteen.
What's that? It's coming home? Why didn't you say so! With Rachel Daly back at full-back, the spirit of Euro 2022 was in the air, and LJ's incredible arrival made a fading, distant memory of Beth Mead, the star of last summer, whose ACL injury has her beached in Ibiza with girlfriend Vivianne Miedema.
But no sooner had one solution materialised, another problem presented itself as Keira Walsh hit the deck. No contact, leg on the stretch, expressions of agony. All the hallmarks of every female football player's worst nightmare.
The sight of four medics in bibs carrying Walsh off on a stretcher, taking England's World Cup dreams with them, poured water on my vibe and sent murmurs around the stadium.
I was gutted for Keira Walsh, and for the rest of the players whose hope of going far in this tournament had taken a significant hit for reasons that were completely out of their control, that nothing to do with their commitment and a lot to do with gender inequality.
When will someone, anyone, take sufficient care and notice of women's bodies to properly research how we can protect them?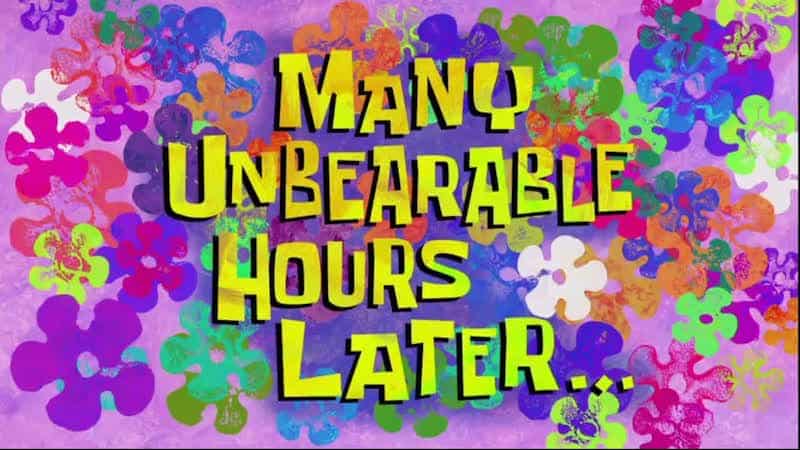 Saturday wasn't quite time enough for the patriarchy to be miraculously dismantled, but it did give doctors the chance to take more than a fleeting glance at Keira Walsh's knee, giving us a more thorough diagnosis than the player's own instinctive, anxious feeling that she'd shattered her ACL into oblivion.


Just this month, Walsh said, "I would be lying if I say it's not a worry for me every time I go on the pitch that I'm going to get injured next." She's seen teammates Beth Mead and Leah Williamson, along with countless other women suffer the same fate — hell, she watched Haiti defender Jennyfer Limage's tournament scuppered by an ACL up in Brisbane last week. Is it any wonder, feeling a tingle in that cursed joint, that she feared the worst?


So while we wait to learn when we might get to see Walsh back on her feet,
Wiegman has a hum-dinger of a pickle for the next game against China, at the very least.
The issue is that, as one of the world's most valuable women's football players, Walsh's talent is, basically, irreplaceable. I could put my arms around every deep-lying midfielder I see, but they'd only remind me of Keira.
Sarina loves a cuddle — honestly, she was dishing 'em out at full time like oxytocin was going out of fashion, I was seething with envy — but she'd need very long arms to reach out for the closest thing to a number 6 she has at her disposal. Leah Williamson would have been an easy, fabulous fix were she not nursing her own nasty knee injury, and Lucy Staniforth has filled this role at Aston Villa this season but, only named as a standby squad player, has toddled off back to the UK and is no longer eligible to participate.
Of the 23-player squad who can take part, sure, Wiegman has quality midfielders, but none with the defensive qualities to clean up so aggressively and independently as Walsh.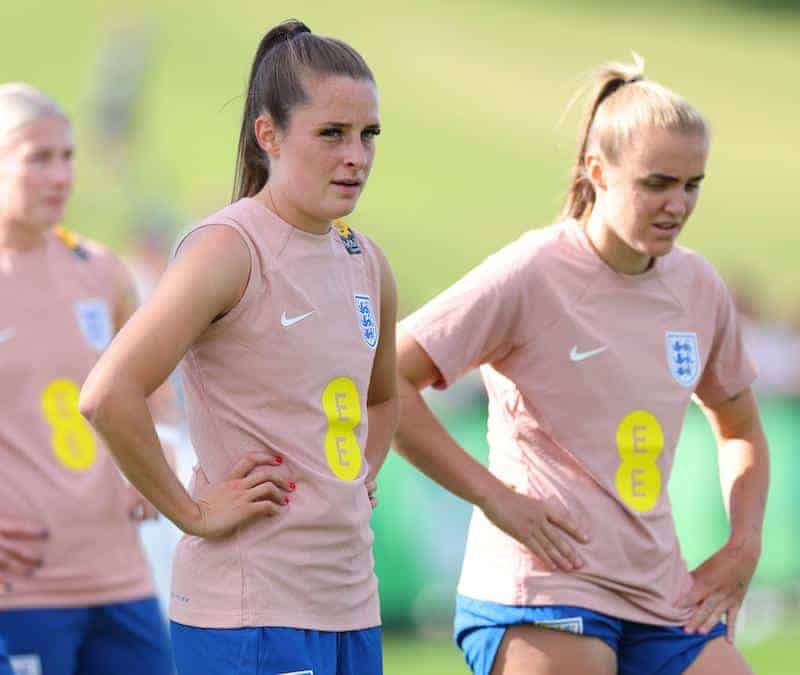 They might not be able to do it alone, but they could get by with a little help from their friends. So far Wiegman has used Walsh as a 'single pivot' — a solo defensive midfielder, behind Georgia Stanway and Ella Toone as central attacking midfielders. But now that Walsh is having a timeout and none of Wiegman's midfield options are sufficiently savage to opposition attackers, the Lionesses will probably line up with a 'double pivot', pairing up two midfielders to hold the fort in front of the back line.
It makes sense, right? If one person isn't strong enough to do the job of protecting an already uncertain back four, give them a teammate to share the workload.
Yeah! OK, but this new defensive midfield pairing (whoever they may be!) has never worked together before. Just when the Lionesses thought they'd got over the jetlag and the climate and the unnerving sense that you are always being asked a question, there's further acclimatising to do. A new role, a new part of the pitch, amid the biggest competition of their careers so far.
And that's without addressing the fact that you cannot add a player to one area without removing it from another. But I guess we don't need as many as FIVE attacking players so long as Lauren James is one of them… right? RIGHT?
This tournament has been cruel to England, but if the Lionesses defined heroism with their breezy winning swagger last summer, they've the chance to show their new devotees what it means to stand up to a helluva challenge.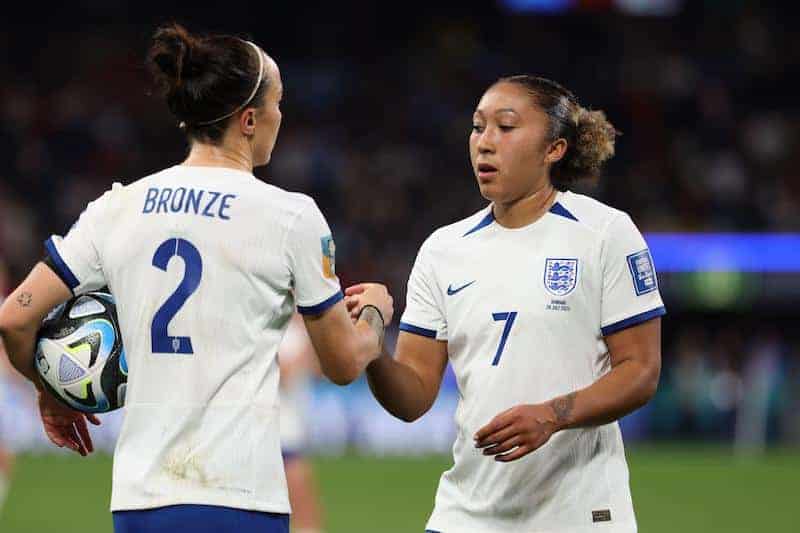 England need only avoid defeat to China to top Group D, which would have them facing the runner up from Group B in the first knockout stage.


But spare a thought for England's backroom staff. They might have hoped to get ahead this weekend by checking out their potential opponents, before Group B destroyed any chance of making predictions with a totally batshit second round of games.


There were eight goals across the two matches, both victors had to came from behind to win, and these chaotic turnovers gave Nigeria and Canada pole position for the final round of Group B matches on Monday above Australia and Ireland.


Neither Ireland captain Katie McCabe's tireless endeavour nor her majestic Olimpico — a goal scored directly from a corner kick — were enough to stop Canada dumping the Girls in Green out of the tournament on Wednesday before Nigeria pulled off a magnificent 3-2 win over Australia on Thursday night.


The result leaves Australia needing to beat Canada on Monday to stay in the tournament. If they draw, they'll be relying on Ireland beating Nigeria in a simultaneous kick off. Losing to Canada, the Tokyo 2020 gold medallists, would mean that hosts Australia fail to qualify, causing the general vibe of the tournament to nosedive.


Attendances will drop, hype will disappear, the national media's interest will sap away and all of the 'Go Matildas' slogans adorning bins across Newtown will look very sad indeed.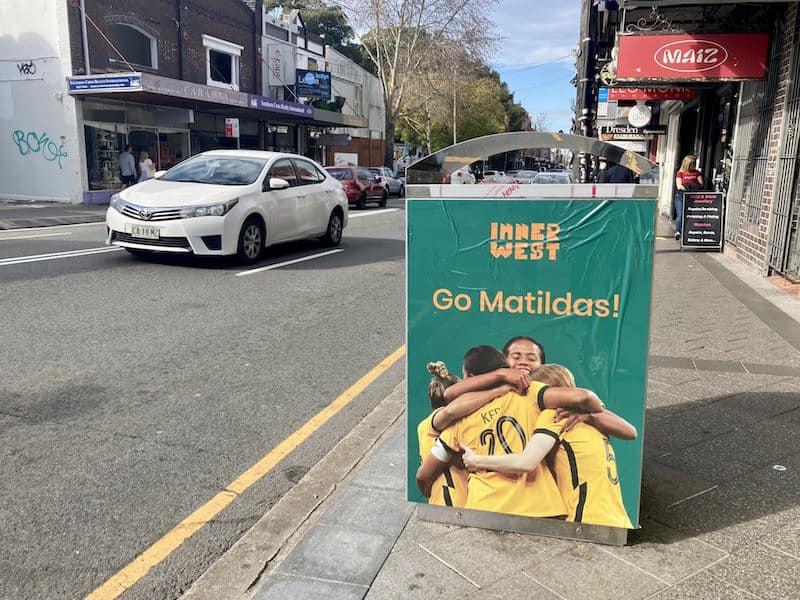 Although the nation has extended a warm and generous welcome to me over the past fortnight, if Australia fail to make the next round I will be denouncing this behaviour as selfish. And all I can say is that maybe if the Matildas hadn't spent the last entire week fawning over Sam Kerr, they wouldn't be in this mess.


They do have my sympathy. It's not easy losing key players (!!!). But Kerr's absence didn't cause the Matildas' tournament-threatening defeat — it was Mackenzie Arnold's fudged save which gave Nigeria the lead. Probably her hands ached from wringing them on all those sleepless nights.


She needn't have worried. Sam Kerr has declared herself fit for Monday's decisive match, after all. You can see it now, the heroine at the eleventh hour. If I want to smile, watching the tournament's entertainment value pepped by the returning saviour seeing Australia through to the next round, I'll have to swallow the sick in my mouth first.
Look at this. Absolutely nothing spectacular about this.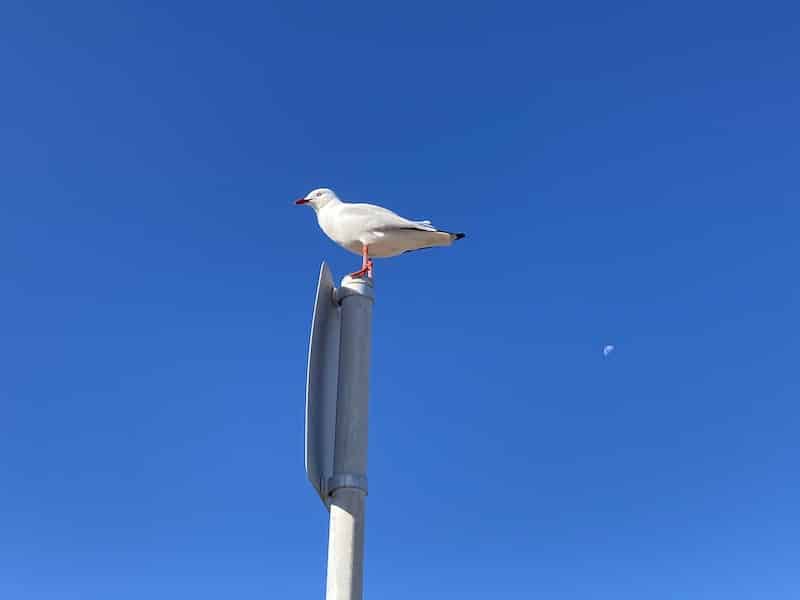 Recognise this fucker? Of course you do.


It's a seagull. The Silver Gull is about as close to the Common Gull that torments the UK's beachgoers as you could imagine. Noisy, snack-stealing bastards. The only difference is their beaks aren't yellow, but red - and they get redder as they age, so says Wikipedia.


They're a bit smaller than the ones we know, which is a blessing because they're not nearly so threatening, try as they might. Is there anything more chilling than the feeling of a cold shadow passing over you in the harbour of a small Cornish town?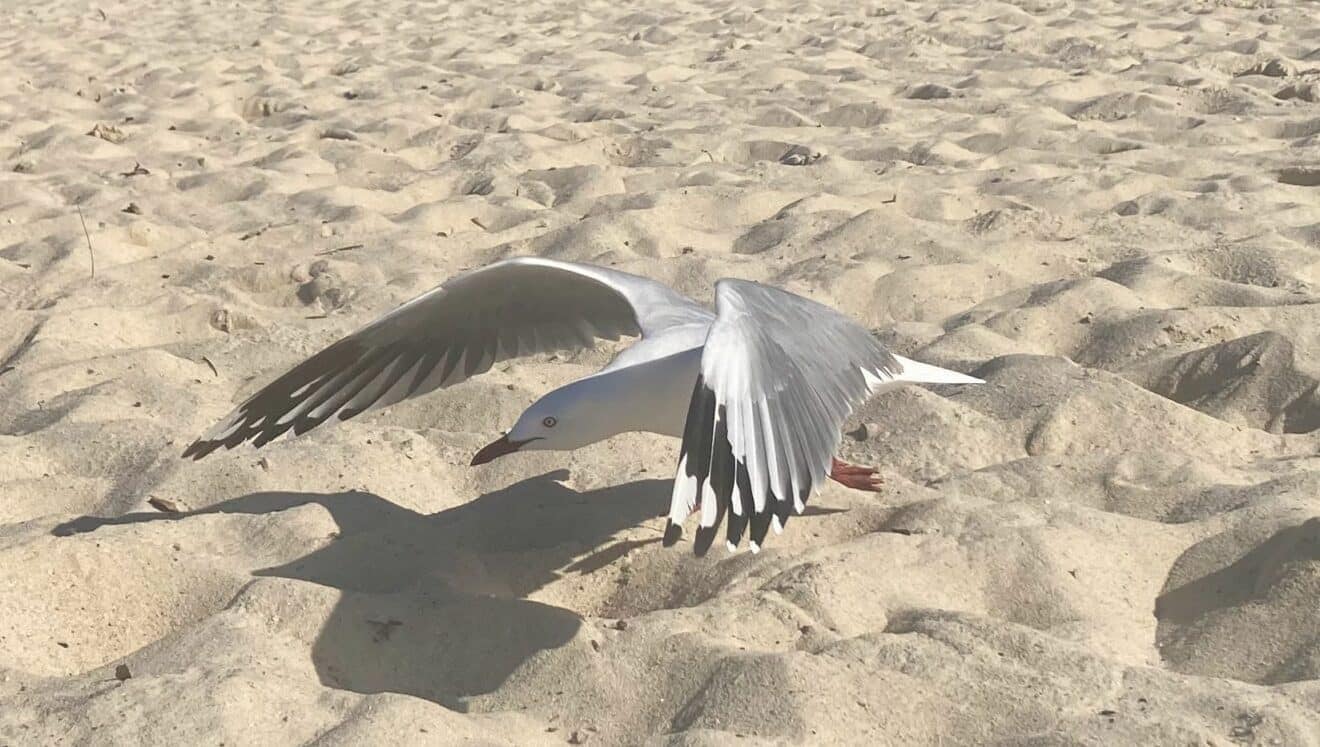 I've seen these Silver Gulls all over — but there was a particularly crabby congregation on Coogee beach, where I celebrated my birthday this week. All I wanted was a bit of peace and quiet but the lads were at each other tooth and nail, contorting their bodies, puffing up their crest on tip toes then ducking down low as though bowing to a superior, an evil look in their eye all the while. Repeat x4 then squawk off into the sky, for reasons known only to themselves.


I don't understand birds.
Let's judge some more BADGES
Some nations have absolutely butchered their badge by adding some long-ass acronym for their football federation.
Norway have managed to incorporate theirs in a way that is quite beautiful.
And you can't go wrong with lions or a gold trim - nice badge.
I like it a lot. With a leaf for a national symbol — it was going to be hard to design something that wasn't really cute.


All three colours of the flag are used and the tricolour on the inner circle is a nice touch.
The colours of the Zambian flag are gorgeously rich and appealing — so it's a shame that the badge is, in the majority, white.


That's the African Fish Eagle, there, Zambia's national bird, asking for a cuddle.


I think the players need one.
It's giving space exploration.


That yellow hexagonal football pattern in the background is clever and nice. It's faithful to the flag, though the tiny coat of arms at the tip of the crest is but a distraction.


Maybe not such a bad thing since, despite looking cool at a distance, it mostly comprises weapons.
Delightful. Doesn't shout about which nation it signifies but we all know.


Why's there not more orange in football?


For this tournament, they've gone orange badge on orange kit, which is bold — but it looks class.
Ah yes, my favourite football team — Fepafut. I don't really get this. Imagine if the Three Lions had 'THE FA' at the top. Millie Bright isn't captaining The FA, she's representing the COUNTRY OF ENGLAND.


Anyway, this looks like a fake football badge. But shoutout to the thirsty designer who blessed us with the THICCEST crest of all time.
This is just a bit... lifeless?


I kind of respect their desire to keep it simple. This is our country, this is our flag. But the font is characterless and it would really benefit from some cultural signifiers.


Just make it pizza-shaped ffs.
Fan of the font, and the flag is there — just about.


But this doesn't scream 'COLOMBIA' to me. It's a red football. Any country could play with a red football on their chest.