Phew. It has been quite the week for women in football / women in Spain / WOMEN. I've been LOLing and FFSing in equal measure. Hard to know whether there is anything worth adding to a conversation which feels very uncomplicated to me: 'some bad people did some bad things? that's BAD!' But here's what I've been thinking about:

the way that sometimes in life you have simply got to laugh
why Hilary Mantel could not invent such drama
how women's football is growing too fast for its own good
...and other things!
As a special treat, I've even revived an anti-Manchester United meme I highlighted on my Bebo profile circa 2008, which has probably never been more relevant.


Thank you for reading and as ever, I'd love to hear from you. Send your best laughs, observations and Bebo skins to [email protected]


Let's start by recapping what's gone on since the final cuz it all happened pretty quickly.


Sunday 20th August — Spain win the world cup without Mapi Leon, Sandra Paños, and Patri Guijarro, three of the 12 players who opted not to return after 'Las 15' first boycotted the national side in protest against their working conditions back in September. Luis Rubiales grabs his crotch in celebration, then Jenni Hermoso's head, and forcibly kisses her on stage. In an Instagram live hosted by young striker Salma Paralluelo, Hermoso says that she did not enjoy the kiss before Rubiales enters the dressing room and announces that he will marry her in Ibiza.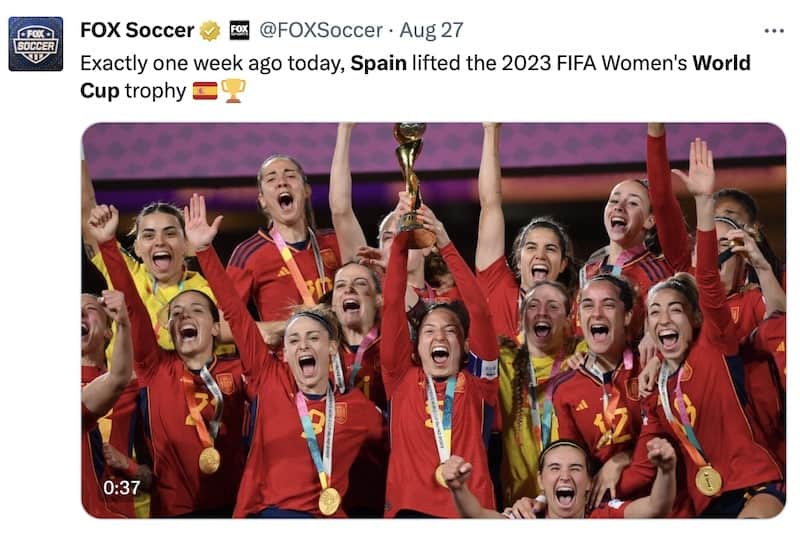 Monday 21st — Rubiales actions are widely criticised and there are calls for his resignation, including by Spanish prime minister Pedro Sánchez. In a video published by the RFEF, Rubiales says sorry: "I made a mistake, I have to apologise."
Thursday 24th — FIFA opens disciplinary proceedings against Rubiales. Reports say Rubiales will resign at an emergency assembly of the RFEF.
Friday 25th — The RFEF emergency meeting takes place and Rubiales declares emphatically "I will not resign" to the applause of much of the audience. The Spanish government begins legal proceedings to suspend Rubiales and secretary of sport Victor Francos says he hopes the incident could be the 'me too' moment of Spanish football. Hermoso releases a statement which says that the kiss was not consensual, and 81 players declare that they won't play for the national team until Rubiales is removed.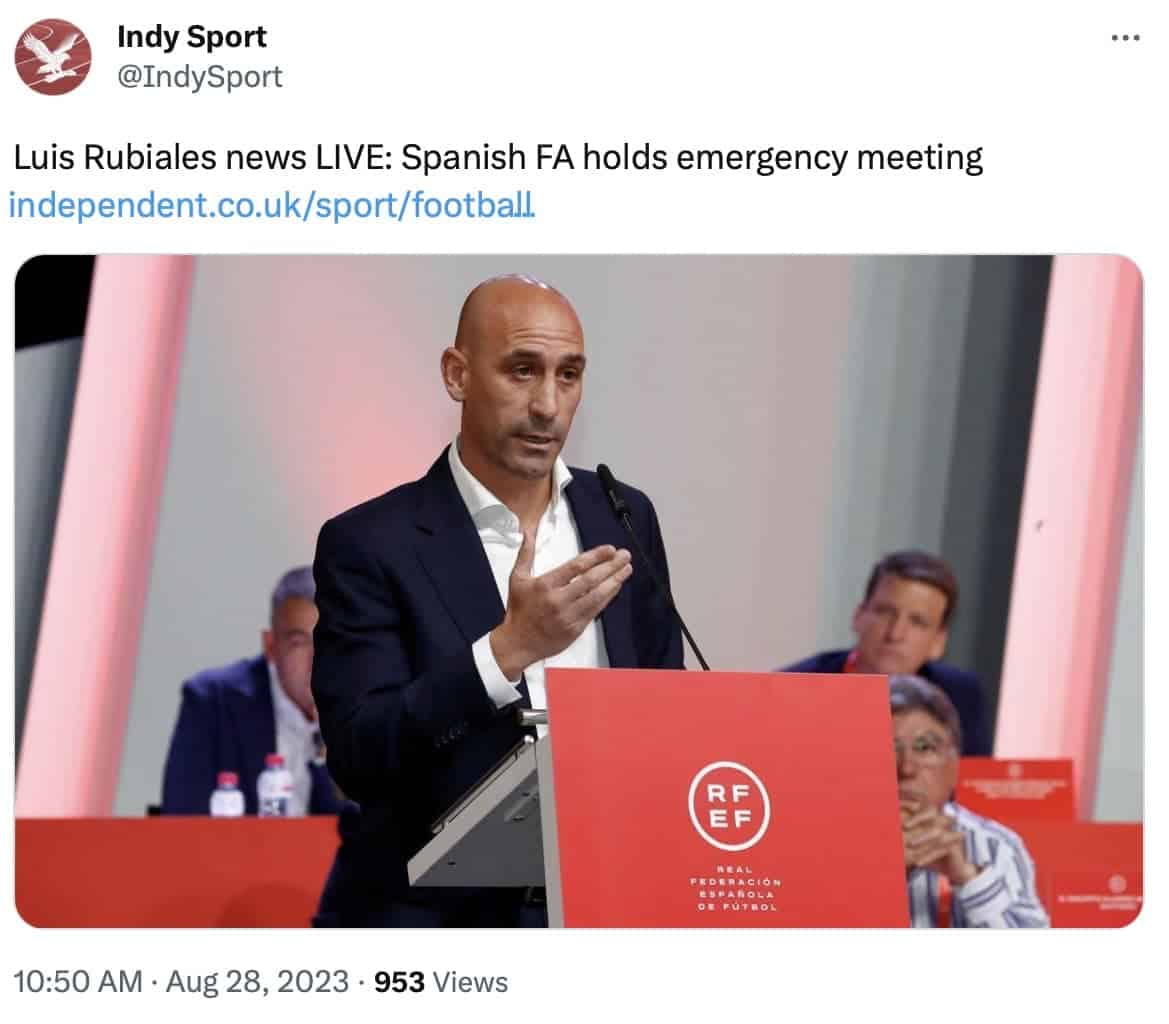 Saturday 26th — Rubiales is provisionally suspended for 90 days pending the outcome of FIFA's disciplinary. Women's head coach Jorge Vilda criticises the "inappropriate" behaviour of Rubiales. The RFEF publish a statement saying that they will take legal action against Hermoso's "lies" and then delete it.
Monday 28th — Rubiales' mother Angeles Behar locks herself in a church and goes on hunger strike in protest against the "inhuman hunt" against her "undeserving" son. Spanish prosecutors open an investigation into the assault.
I don't know which of these comedy moments is my favourite. Rubiales saying "I'm sorry" only to insist the kiss was consensual? Vilda emphatically applauding Rubiales one day then criticising him the next? The RFEF statement threatening legal action against Hermoso lasting A MATTER OF HOURS before it is taken down again?
Seriously. This is soap opera fodder, not the actions of a kosher sport organisation.
But the RFEF are not kosher — they never were. Among all these laughable contradictions is the most painful one, that the RFEF would have avoided all of this scandal if they acted in the interests of the players who first boycotted the national side way back in September — when it was 15 players kicking up a stink, instead of 81.
Gammons of the Internet™️ are picking holes in the incident, pointing at footage of Jenni Hermoso laughing and enjoying herself on the night of the final: "Is THIS the behaviour of THE VICTIM OF AN ASSAULT?"
No, John, it's the behaviour of a woman who has become so accustomed to this kind of bullshit that she's learnt to brush it off in order to get by in her chosen career. Thousands of women are doing the same thing every day.
I once chuckled when a senior member of staff opened a meeting between six men and me with "Morning lads.. and Flora, sorry Flora, ha ha". I didn't understand why my being different from everyone else was so funny, but by laughing I could reduce my difference, end the spectacle that was being made of me, and get on with the meeting so I could do my job that day.
The fact that it appeared 'no big deal' to Hermoso only indicates the extent of the rot — disrespecting women is so commonplace within the RFEF that no one thinks twice about it, neither the abuser, nor the victim.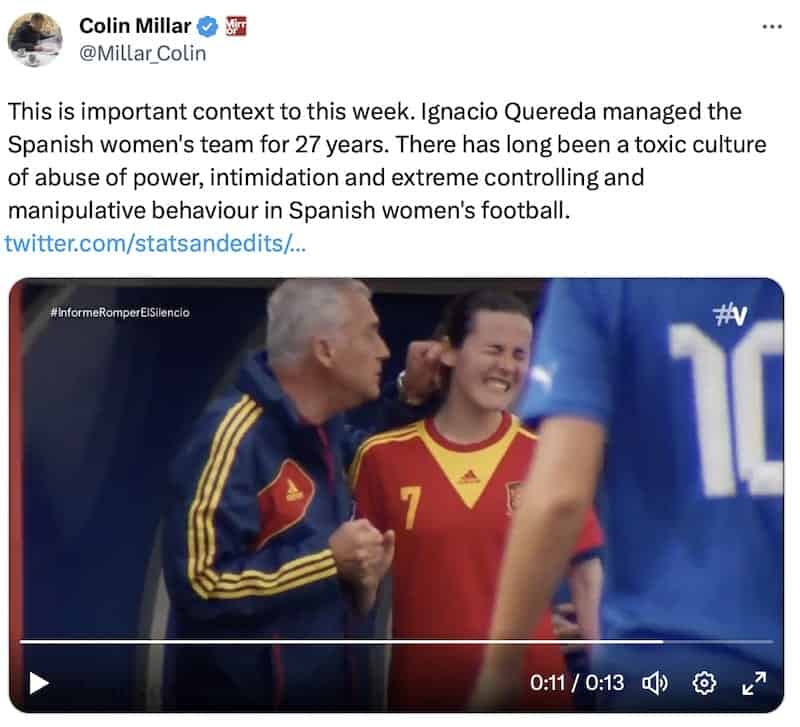 It is not surprising, then, that after decades of mistreatment going unremarked Rubiales felt sufficiently untouchable to commit assault in a stadium full of people, with so many cameras on him, with millions watching on television.
In seeking to resolve a scandal, the RFEF exposed the breadth and depth of its foundations — namely, the large crowd eager to absolve Rubiales of blame.
You can't have a man taking liberties without the room full of men applauding him. A clap for Rubiales was a vote for misconduct going on unchallenged. If the grim reaper of accountability comes for Rubiales, it could come for the men in the audience supporting him too, one day. Do they all have something to hide?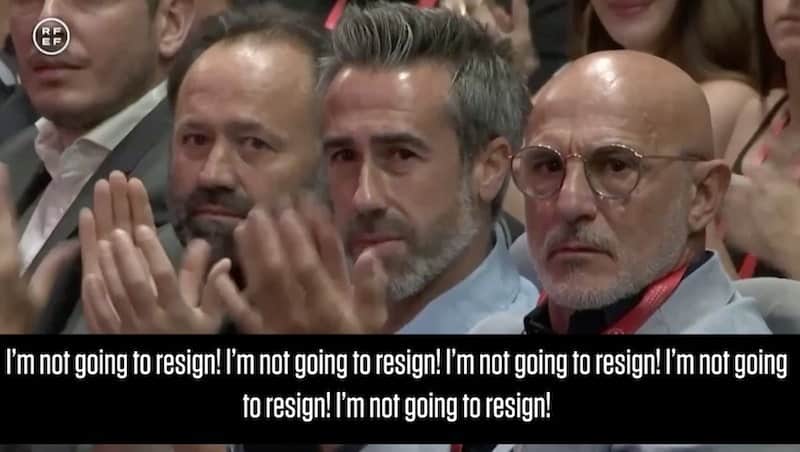 Whatever that is, a lot of people are working very hard to preserve the structures of power which Rubiales' misdemeanour are shaking. The u-turns and side-taking and backpedalling reminds me of the factionalism of Tudor times, when power was so delicately poised that just one or two of the right people switching allegiances ended up with someone losing their head.
It's looking increasingly likely it'll be Rubiales' head on a pike before long — but there remains the small problem of all those people in the audience during his heroic speech who were more interested in saving their arses than protecting the players they employ.
For players wanting to compete at the top level, there is no other workplace. Once you have declared for one nation, you cannot feature in a senior international fixture for a different country. Players are sitting ducks, desperate to play, eager for glory, willing to withstand whatever to get there.
The more I think about it, the more bleak it looks. Where do we go from here?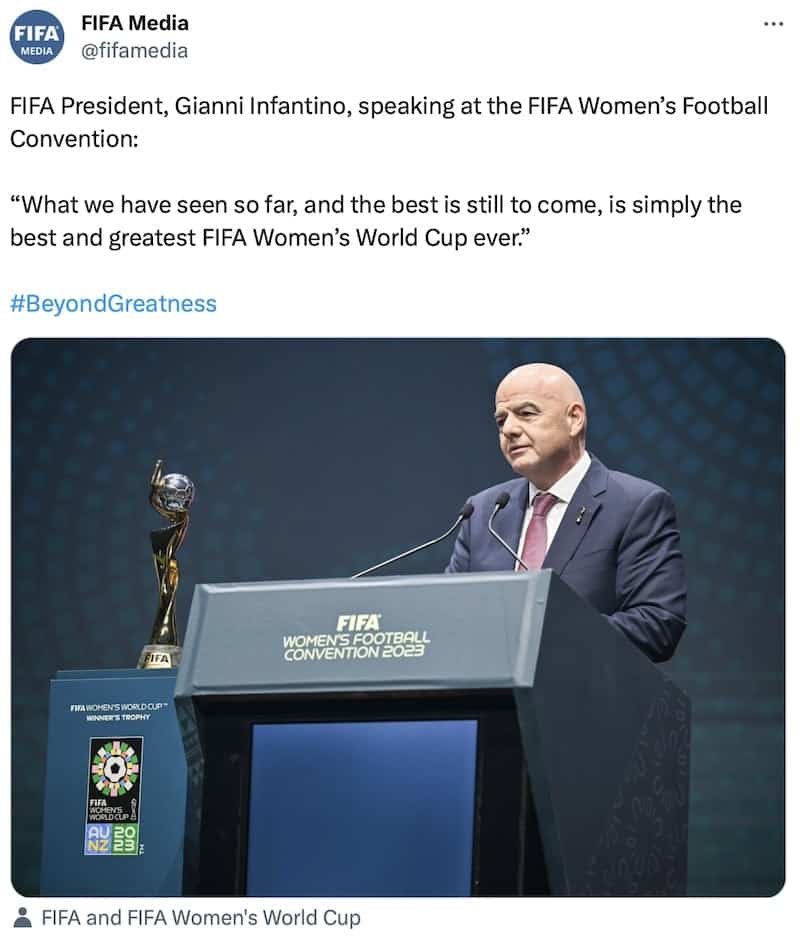 Probably it starts with FIFA taking a bit of responsibility, putting systems in place to make sure that the players they've spent the last month praising and being entertained by and making lots of money off of are actually having a nice time in their place of work. They have complex rules which stop individual clubs making too much money, so why won't they spend some time formulating effective policies for men who can't behave themselves?
You might imagine that with it being all over the news in loads of places all over the world, it might be the moment for FIFA to consider a moral life. Wild, I know, but the message here is clear — a lot of football fans do not want the stuff that is going on behind the scenes to be happening.
Well done to the one hubristic chump who put the corruption of some of football's darkest corners centre stage.
Before the tournament started
I subjected you all to a personal crisis
, wondering why I only ever write about how lovely football is when there's so much wrong happening that I could be helping to fix.
Women's football coverage has always been sanitised. Historically, Women's Super League players were immune to criticism. In the face of so many trolls, those few reporting on women's football were so invested in raising these players up on their journey to earning respect for the sport that they were afraid to expose individual weaknesses.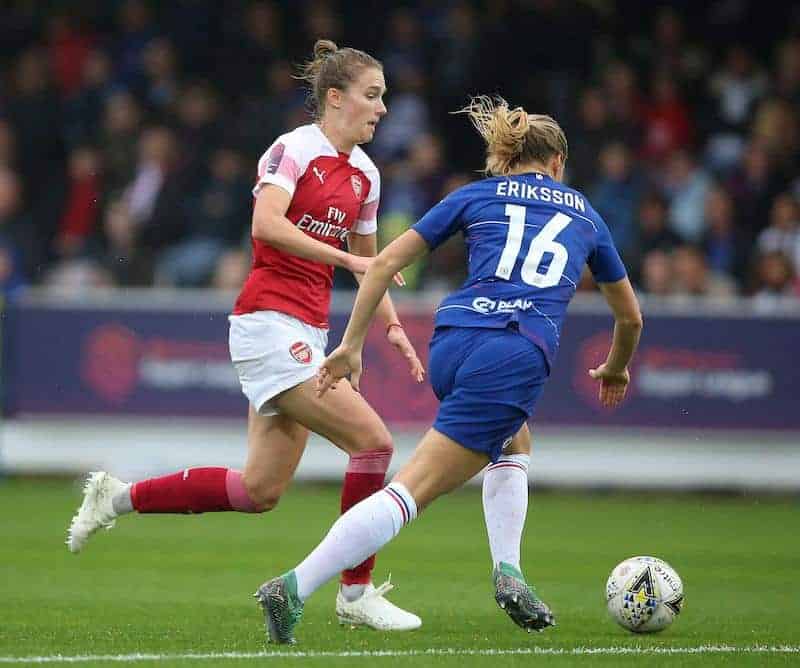 Today, reporting on women's football is more realistic, and conducted by a broader range of people — but this comes with its own challenges.
After Spain's semi-final win over Sweden, I read tweets which complained that the BBC commentary team hadn't once touched on the complaints made by 'Las 15', vital context to Spain's progress in the tournament.
Women's football is growing too quickly for its own good and there is not enough expertise or staff to meet the demand. For this World Cup, broadcasters airlifted in journalists who ordinarily specialise in men's football or Aussie Rules, to spend a few weeks reading out fag packet statistics about women's players they hadn't heard of before July.
Earlier this week I was asked by Monocle radio whether the Rubiales incident and the extent of the fallout indicates how powerful women's football is now.
The speed and scale of the eruption of drama tells you that it was about more than 'just' one kiss.
Rubiales's supporters complained that it took Hermoso a few days to 'realise' she had a problem with the kiss, once 'the union had got to her'. On the contrary, it wasn't days but years of silence which were broken when she said 'no thanks, actually!'
The well-being of women's football has been on the front page of newspapers for several days in several different countries, and it is only this new level of scrutiny that will stop
the RFEF continuing to get away with it. It's a shame that Spain had to win a World Cup to get anyone to pay attention, but it has made the truth unavoidable: suddenly everyone could see for themselves the institutionalised bullshit that the best players in the world have been calling out for years.
Megan Rapinoe will play her last game for the United States next month.
She probably wishes she doesn't have to turn out for a friendly against South Africa. It was pretty cool when Jill Scott and Ellen White put the finishing touches on their careers at Wembley on 31/7 — imagine Rapinoe d
ropping the mic on the USWNT's coveted 'threepeat' World Cup trophy lift.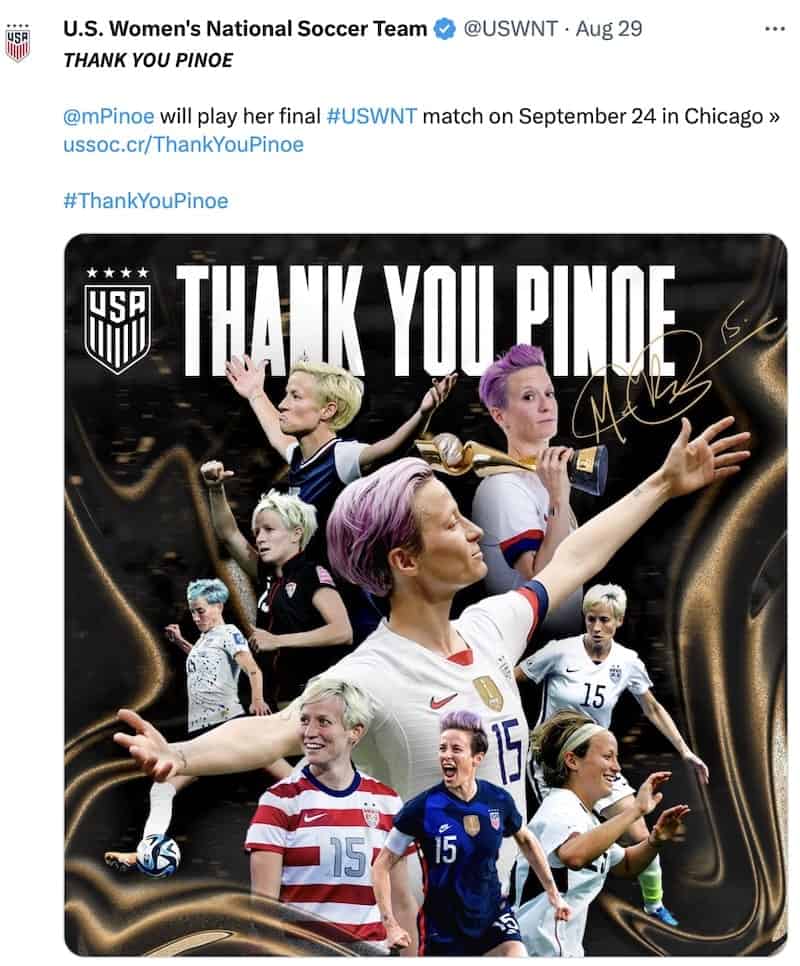 But if Pinoe retired after the tournament, her last kick of a ball would have been the penalty miss which denied the States their shot at a third consecutive World Cup.
Everyone likes to be remembered well, and the final act of a player feels really important — even though her mishap against Sweden can't take away the important contributions Rapinoe made to give her country world champion status on two separate occasions.
She'll end her club career this year, too, playing her final game for OL Reign against her former club Chicago Red Stars in October.
It'll be strange for women's football to say goodbye to one of its greatest icons. I've always had a strange relationship with Megan Rapinoe. It's a bit like Wayne Rooney. I hated him because he was at Manchester United but couldn't help admiring his talent. I could never cheer Rapinoe's goals, but I applauded them regardless.
And her iconic celebration, which rattled so many.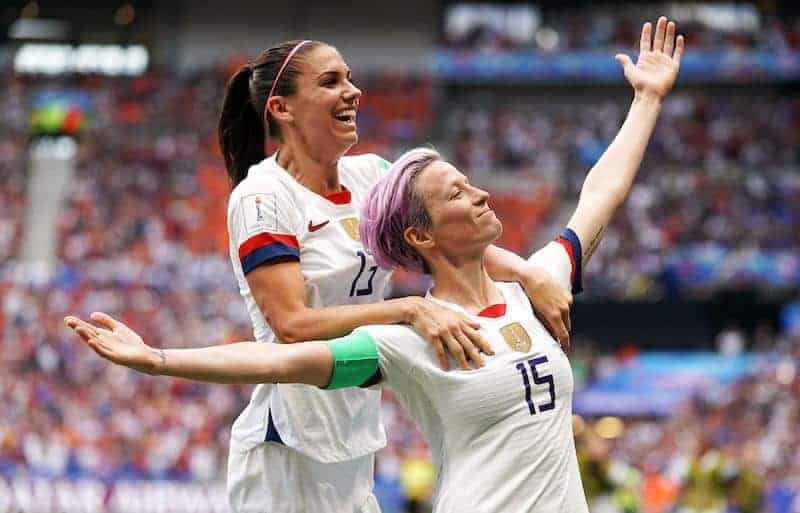 She's huge, she's poised, she's open. It seemed to me to say "I love football, I am really really good at it, and I don't give a fuck what you think".
When asked by TIME magazine what it meant, she said: "You will not silence us, you will not take the smile off our face, you will not take anything from us. We're coming. We're here. We're not leaving."
In a post Au-NZ 23 world, that statement doesn't mean so much, but against the backdrop of women's football's long struggle to be respected — I might not have admitted it at the time, but I found it really inspiring.
Rachel Daly has been awarded the Professional Footballers' Association Player of the Year award, with Lauren James named the Young Player of the Year.
I don't know for sure, but it probably means Big Rach is dead nice as well as good at football. The award was voted for by her peers — the players who compete with and against her. Let's be real, it doesn't matter how talented they are, you're not going to vote for someone who's a proper prick.
But we already know this. Look at that smile.
One of the few things that brought me joy after the disappointment of England's final defeat and arriving back to the greyness of the UK was seeing Daly's Instagram story of her reunion with her dog and bestie Dexi. The tiny dog was genuinely so pleased to see her.
And just think, Dexi doesn't even know about those record-equalling 22 WSL goals, her mum's ability to play in defence and attack, her heroine status. It might be one of the few instances where a dog's obscene love for its owner is rationally justifiable.
The Luis Rubiales incident has rather eclipsed bullshit that Manchester United pulled during the World Cup, so I'm bringing it up again to make sure that we don't forget. In brief:

Manchester United got rid of Mason Greenwood because the public made known their opinions on a pretty straightforward moral dilemma that could only be complicated by huge sums of money.
The club decided that the only way that they could know what to do with an employee who might or might not have committed a crime against women was by consulting some women.
The Lionesses who play for Manchester United were told about all this while on camp in Australia when they obviously had nothing more important to think about.
One of the players took advice from a cybersecurity firm amid threats from Man Utd fans, and another said that if Greenwood were to stay, they would leave the club.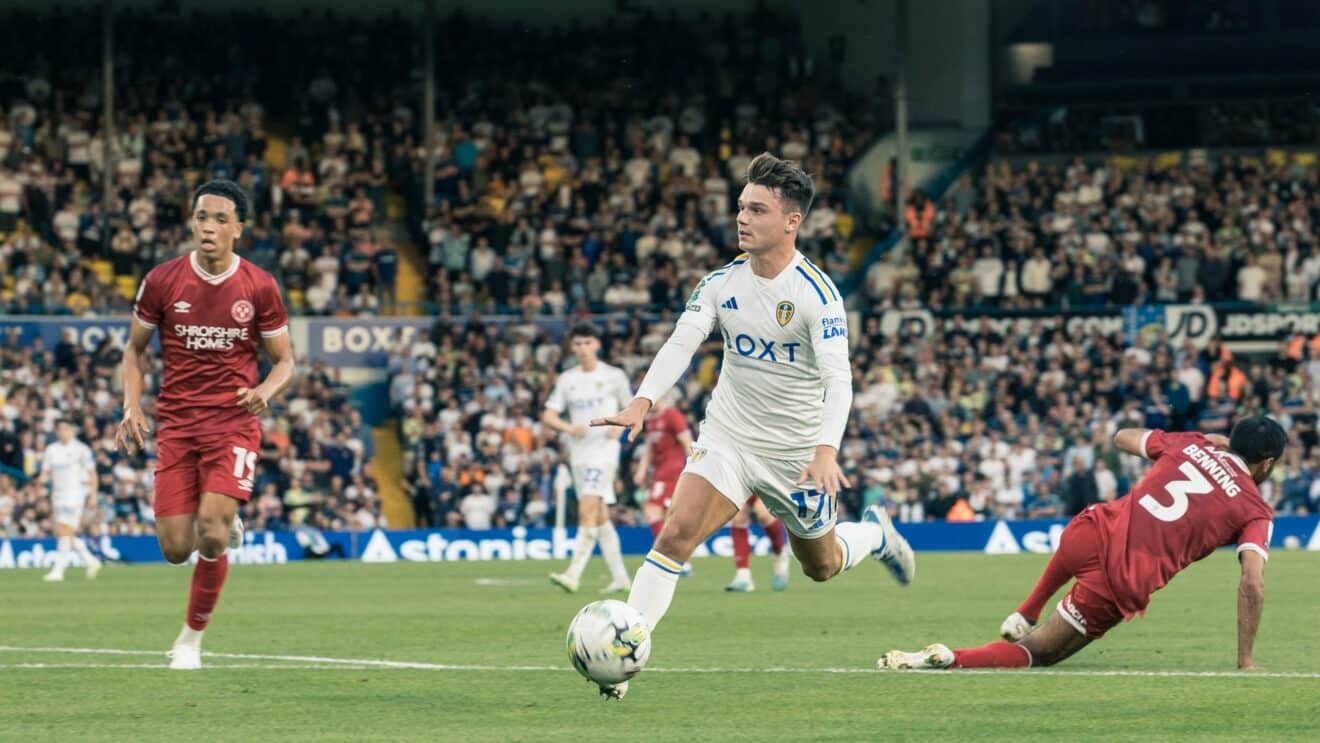 EFL now stands for 'Enjoying Fun Leeds'
Football as it's meant to be enjoyed: smug, in the home end, during a fun away win.