So England are in another semi-final. Let's hope it's as easy breezy as the last one, eh?


Phew, if the Lionesses thought that being one of the last four sides standing in a 32-team tournament was a challenge, wait til they find out just how many people are supporting the team they'll have to vanquish to make the FINAL TWO.


England couldn't have asked for a better warm-up to the hysterical home crowd that the Matildas will bring with them than Colombia, whose very loud supporters have been one of my highlights of this tournament. In this newsletter I'm talking about how England react to such adversity, as well as:

how to avoid being a weirdo when texting strangers
why, sometimes, conceding a goal ain't all bad
what Ella Toone thinks about when she can't sleep
...and other things besides!
Thanks ever so much for reading. If you're having a nice time, I would really appreciate if you would pass this newsletter on to just one friend who might like it too.


Australia's protracted quarter-final against France caused a late rush for the turnstiles as everyone waited until the last moment to leave the big screens behind for England v Colombia.

Watching the Matildas' dramatic victory had been a welcome distraction, but as soon as the rush of Cortnee Vine's winning penalty subsided, I was left with the cruel ordeal of watching my favourite team play a game of football.
Several minutes' waiting and jostling left me light-headed at the turnstiles which bleeped and flashed and failed on me before letting me into a venue which I knew I could be leaving in a hot mess of tears in a few hours' time.
Somehow my body accepted a hot dog and I found lightness enough to joke about the king of England as I listened to the national anthems with someone I'd never met, who was fizzing with excitement after watching Australia seal their own place in the semi-final against whoever was winning tonight, I guess 🤪
Earlier that day I had offered the seat next to me via Facebook Messenger to a friend of a friend. I was a bit worried about doing this because I've noticed that most Australians don't want England to do well, because England are a bit threatening, I suppose.
"I've got a spare seat next to me, if you know anyone that wants to come," I typed.
I added, "conditional that they're not rooting for Colombia, haha", then
deleted it.
I wondered what I could say which would get the right message across —
"...provided they understand I might not be good company."
"...but only if they comfort me at full time."
"...they should know that I could be a bit upset and I understand that sometimes people feel awkward when a stranger expresses their emotions."
— before realising that all of these things made me sound weirder than I am and decided that whoever claimed my ticket would just have to take what they got.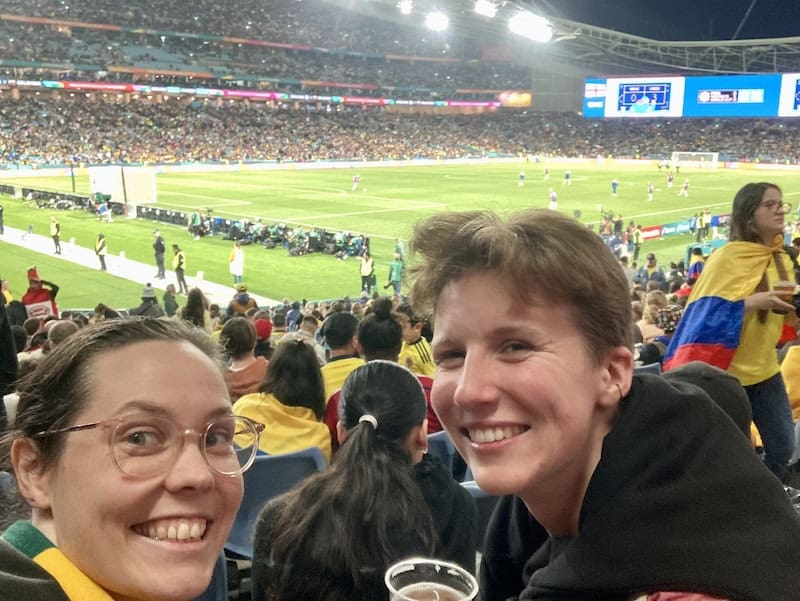 My new friend Jill and I got on very well. My nerves were accepted and eased, even, as we chatted through the early exchanges. Tasked with getting to know someone nice, I almost forgot that I might be about to experience the Worst Feeling Ever
™
.
You don't come from behind to win a knockout game at the FIFA Women's World Cup in 2023. That's what the previous eleven games told us.
Yet, when Leicy Santos gave Colombia the lead, I suddenly felt a bit better.
My legs fell still, I stopped chatting shit. I felt like a normal person then, not a sack of meat animated by adrenaline and electrical currents.
It reminded me of the powerful climax of a production of Patrick Ness' A Monster Calls, which I watched at Bristol Old Vic in May 2018 (skip this paragraph if you don't want spoilers). In the final act, the monster who has been haunting thirteen-year-old Conor's dreams forces him to tell the truth: that he wants his mother to die, to put an end to the painful wondering about whether and when her cancer would finally 'get' her. Hey, I'm not suggesting that defeat in sport is like a child losing his mother.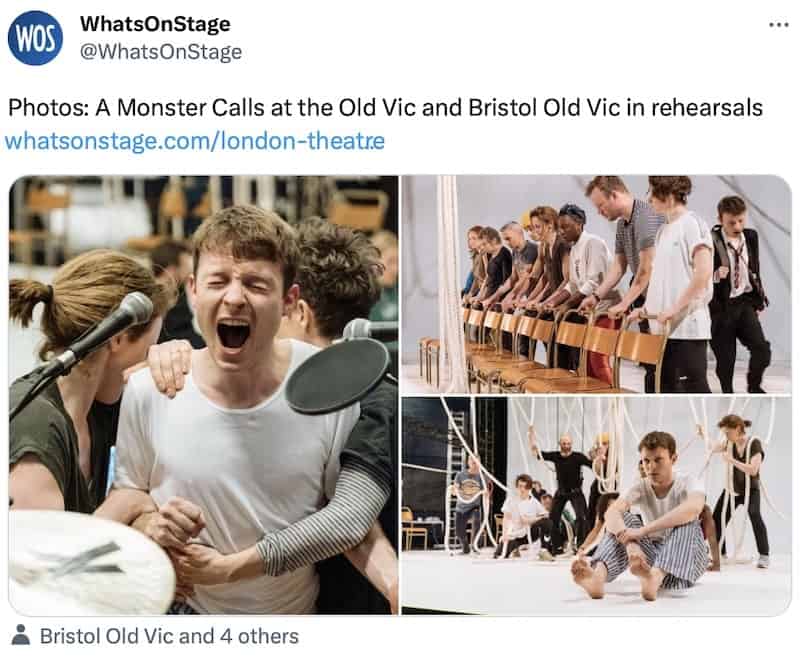 But I often think about this moment when I am anticipating something bad. Expecting badness is sometimes worse than badness.
So when Colombia inched ahead in the fight to stay in the tournament, I felt some kind of relief. Here were England, not winning the World Cup (as it stood), and I remained alive. No longer bloated by my imagination, the situation was manageable.
Do you ever think how completely batshit all of this sounds to someone who doesn't 'get' sport?
When you experience something out of the ordinary, you want to talk a lot about it. Last week, I tried to explain
my agonising experience of England v Nigeria
to a friend whose life and wellbeing isn't orientated around all of this nonsense. It was like telling someone you've been hit by a bus and being asked 'Really? What colour was it?'
Jill understood the bus and the threat it posed, but it didn't stop me feeling like I should hold back a little.
Who knows, maybe reeling in the terror for show helped me get some well-needed perspective and even coaxed my heart rate down.
At half-time, she and I discussed why conceding a goal had given me some respite from the relentless dread of this latter stage of this World Cup. 'Maybe you believed that it would make England fight for it,' she suggested.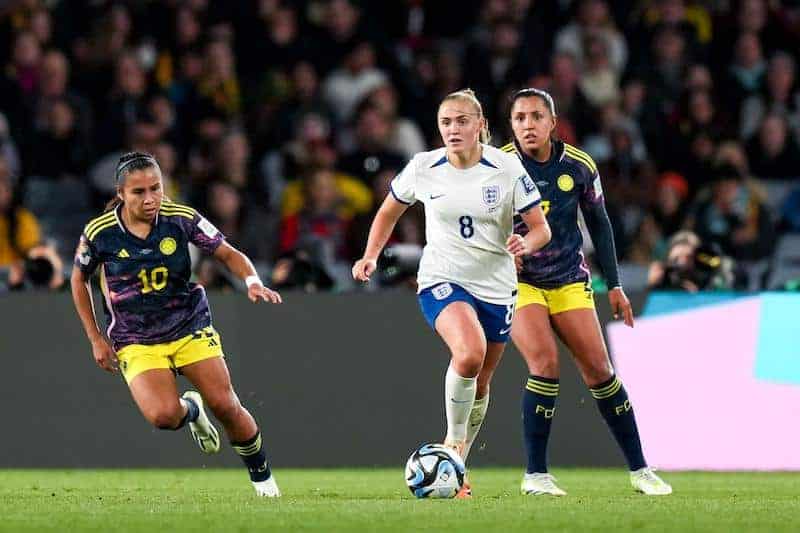 Whether or not I knew it, the Lionesses' reaction to going behind was palpable. As they set up for the restart, I was anxiously reading their body language to anticipate where this change of fortunes might ultimately leave us, but Sarina Wiegman's players said everything I needed to know with the few minutes of play between Colombia's goal and the half-time whistle.
Suddenly, England were alive, awake, creating. Passing it between them with the ease of the training ground, it wasn't desperation which made Lauren Hemp's equaliser but composure.
Earlier that evening, neither France nor Australia seemed composed. Their shootout looked
like a competition to find out who was worse at taking penalties. The goalkeepers deserve credit — if nothing else but for resisting the temptation to run, screaming, to the safety of the changing rooms — but in the longest shootout in World Cup history, many efforts from both sides were very saveable.

I thought back to England's shootout against Nigeria, and how I'd felt the same peace which followed Santos' opener — knowing that things were shite but feeling like shiteness might suit the Lionesses.
Lauren James put her team-mates through the wringer that day — did they falter?
Barring Georgia Stanway's worst possible start, all of England's penalties were outstanding. Nothing spilled from the keeper's clutches, no millimeter-ruling VAR review. Not even an in-off-the-post. They looked unflappable.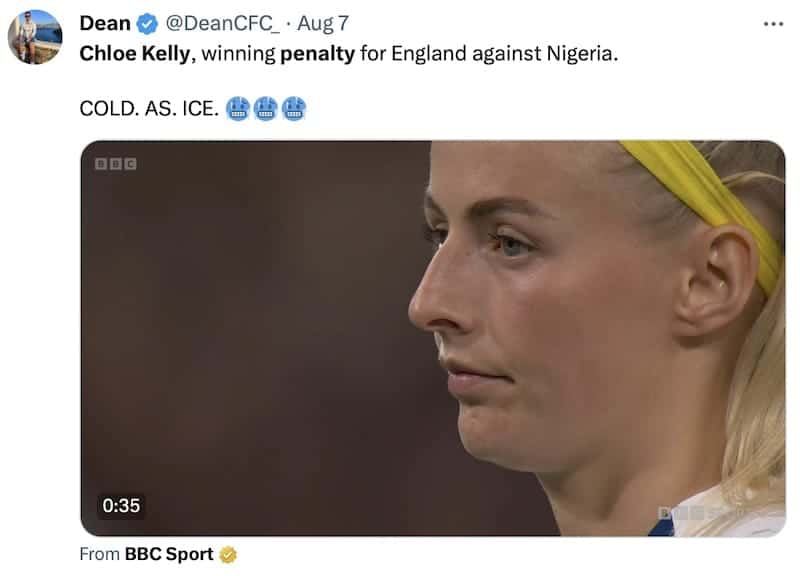 I'm loathe to say all this, since it surely tempts our most dependable kicker to strike the most unfathomable miss at a crucial moment in the next few days. But if they do, I'd be inclined to believe England could find a way back, somehow — because Wiegman has forged a set of players who thrive by their resilience.
It looks like England perform best with their backs against the wall. I'll accept it, but I can't promise to enjoy it.
I often think about Lina Magull pulling one back for Germany on 31/7, and how the glory would otherwise have been Ella Toone's. Does she lie awake at night, wondering how close she was to being
the
icon of that iconic summer? Probably not, probably she's thinking about pasties or swimming in the sea with her friends. But I do, and it makes me sad, sometimes.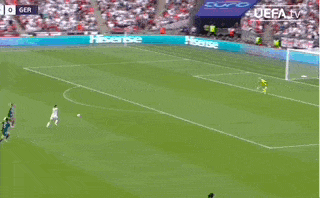 Ella was up against it. She had the thundering feet of Kathrin Hendrich bearing down on her and Merle Frohms scurrying to make the goal disappear, not to mention the eyes of a record crowd, hopes of a nation, 50 years of hurt etc etc.
No problem. Scoops it up and over Frohms to give England the lead and, more importantly, Keira Walsh's magnificent assist the finish it deserved.
I thought about
Leicy Santos' goal —
the cunning to spot the opportunity, the hustle to unbalance Rachel Daly, the ball's clean, looping flight beyond Mary Earp's fingertips.
For such a moment to be rendered worthless by butterfingers and a toepoke seemed an aesthetic injustice.
I don't like winning ugly, but I do like winning — so you're alright, Hempo.

I have absolutely zero regrets adding a little Shakira track to my playlist of songs by the losers of the Women's World Cup, in which twenty-eight teams are now represented 🤯


These songs are great for working to. A lot of them comprise words I do NOT understand, so I can't be distracted. Nor can I tell whether or not they are fascist or disrespectful to women! Bellissima!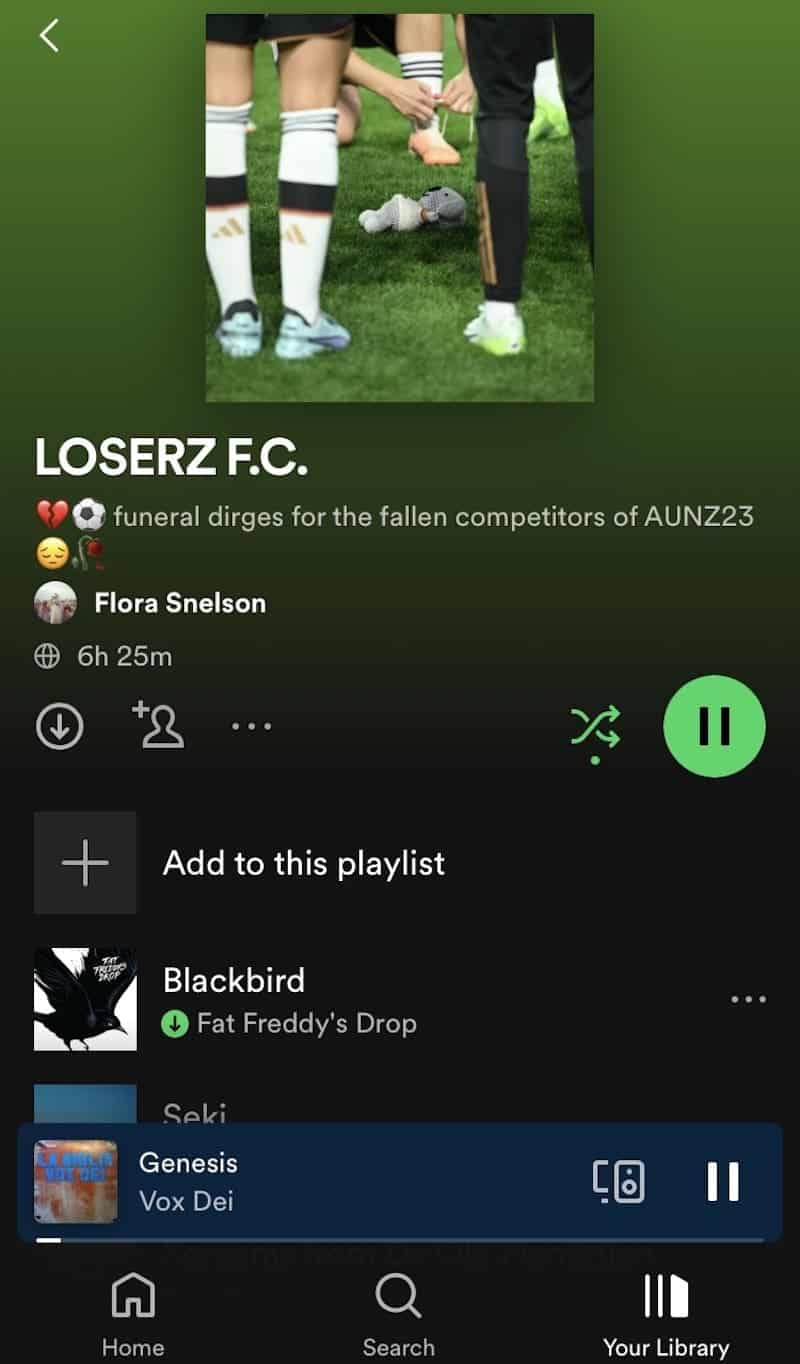 What do you reckon lads? Is it coming home? Isn't it? Too soon to tell? Too superstitious to say? Let me know if you have any hot takes or insights into who will lift the trophy on Sunday. Sunday! Wow, that came around fast. Anyway, yeah, message me at [email protected] or just hit reply :)