Thank you again for reading my thoughts and feelings over the course of the World Cup.
I had the best time. In the days before the final, I was reluctant to come home. Obviously the final took the edge off things a bit, but on the day before I flew back I realised that it had been the tournament that was getting me so hyped all along. Once it was over I was quite content to return to England, my friends, a nice cosy bed of my own.
Anyway if you're still feeling blue don't worry because the Women's Super League returns on October 1. Before that, even, the Lionesses will be getting back together to play Nations League games against Scotland and the Netherlands at the end of September. Good news for us, bad news for the players, I guess — imagine having such a short amount of time to process all of the last month, and that final defeat, then diving straight back into it? Too much.
You will still be getting regular 31/7 emails — hooray! — though they will be returning to their usual schedule of once a week.
I really wanted to write something about
the Spain bollocks
but since it's unfolding quite rapidly, I thought I'd wait until next Thursday when hopefully we've got some closure on weasels getting their comeuppance.
In the meantime, I'm going to indulge in a recap of the World Cup and the bits that I particularly liked. I'd love to know what bits you particularly liked, or if there were any bits that you especially didn't like. As ever, don't hesitate to reply to this email or message me at [email protected].
And if you enjoyed my writing during the tournament the kindest way you can show your appreciation is by recommending this newsletter to a friend!
With lots of love and World Cup cheer,
Honourable mentions to Kerr v England for its sheer impact and ridiculousness, Linda v Germany for its audacity and beauty, McCabe v Nigeria for the narrative of Ireland's heroine dragging up her team with individual brilliance.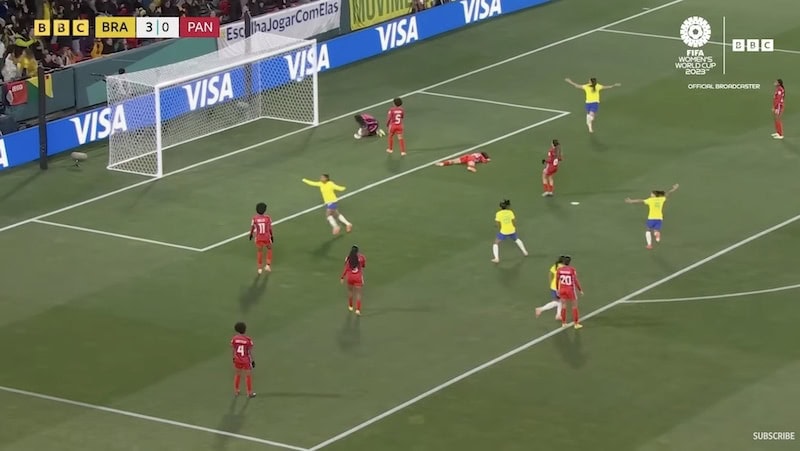 Eleven touches between six different players to take the ball from the half-way line to the back of the net; a well-weighted forward pass, a telepathic one-two with a back heel, a lofted pass, a beautiful touch, an unselfish decision, another back heel, a tidy finish.
This goal went some way to convincing me that Brazil would walk the World Cup. A bit of a leap, sure, given some pretty dogshit defending by Panama. But two days earlier I'd watched England looking so frigid against Haiti, and I couldn't imagine Sarina Wiegman's attackers putting together a passage of play like this.
Regret of the Tournament 🏆
Honourable mentions to: England not winning the World Cup, spending £6 on a chai latte at Zurich airport on my way home.
I saw a graphic on Twitter last night which ranked the legends of the Premier League.
In the top tier were five GOATs, which seemed to fundamentally mistake the definition of GOAT — can Alan Shearer, Thierry Henry, Wayne Rooney, Steven Gerrard and Frank Lampard ALL simultaneously be 'the' greatest of all time?
When you use this term in women's football, it's not really disputed. This summer should've been Marta's last exceptional dance. The stage was set. With decorated manager Pia Sundhage at the helm, Brazil were sure to have a historic run in which 37-year-old Marta would not be centre stage, but it would definitely offer her a few moments of glory and maybe the chance to score a winner off the bench.
To everyone's surprise, Brazil's tournament ended before it had begun, and Marta's outstanding World Cup career ended with a whimper — though not before she had made us all cry again with
another special media moment.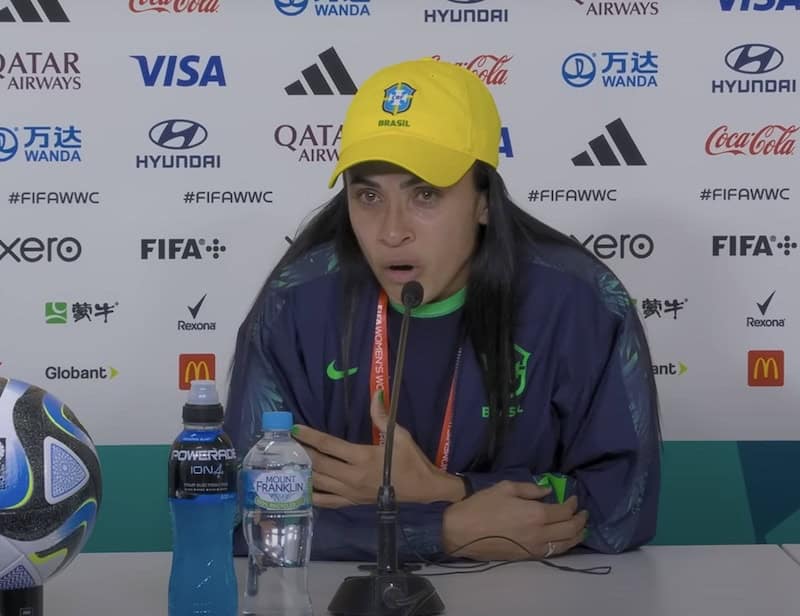 "Do you know what's cool?" she said. "When I started playing, I didn't have a female idol. You guys didn't show any female games. How was I supposed to see other players? Today, when we go out on the street, parents stop and say 'oh, my daughter loves you. She wants to be just like you.
"This wouldn't have happened if we had stopped at the first obstacles we faced. So it's a continuous persistence — and it didn't just start with me, but a lot of women back then.
"We are all very proud and we ask a lot for our generation to continue to do that, to inspire more girls, more boys. I am very happy to see this now because 20 years ago nobody knew Marta, in 2003, it was my first World Cup.
"Twenty years later we have become the reference for many women all over the world."
Fan Moment of the Tournament 🏆
Honourable mentions to: watching Australia's ridiculous penalty shootout win outside Stadium Australia with thousands of Australians craning and crowding around every possible view of a screen, having some bevs with England fans next to Sydney Harbour Bridge before the Lionesses' semi-final.
As I was travelling back from Australia v Ireland, the train was packed with fans of both sides. One Irish bloke was giving it absolutely everything, not even football chants, just roping anyone and everyone into karaoke as the train made its way to the city centre. We were getting the Cranberries, we were getting the Proclaimers, we were getting Queen, whatever came into his head.
Ireland had lost but everyone was having a good time, and Australia supporters were joining in. It was pure. It was peak World Cup.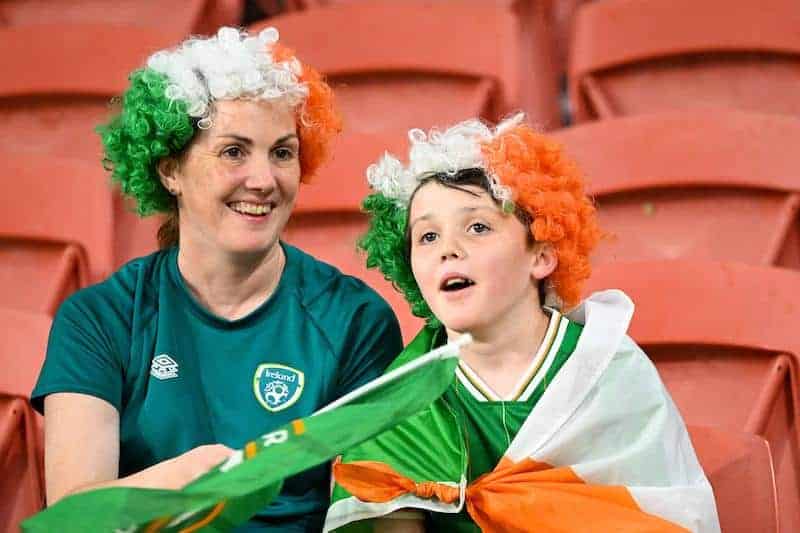 Then out of nowhere this mum started singing the Rattlin Bog, an Irish folk song, an incredible feat of lyricism which starts by describing a hole in the bog, and then adds lines to every verse before we arrive at the bird on the egg in the nest on the limb on the branch of the tree in the hole in the bog, interspersed with choruses sung by the whole carriage.
She had her young son sat on her lap during the performance and with each virtuosic addition his eyes grew wider and more excited. Everyone clapped when she finished and then the boy weaved between strangers to find his dad and his rucksack, pulling out a bluetooth speaker which started blaring 'Put 'em under pressure', the anthem for Ireland men's 1990 World Cup campaign.
'Win or lose, we have a good time,' his dad said.
Tearjerker of the Tournament 🏆
At the FIFA Women's Football convention on the eve of the grand finale, Jill Ellis was asked to pick her moment of the tournament. She nominated Morocco's qualification from the round of 16. They played that beautiful moment the squad found out on the big screen.
Extremely tired, about to watch England play in a World Cup final, did I survive watching this moment, the players going wild, Rkia Mazrouai falling to her knees in raptures? Hardly...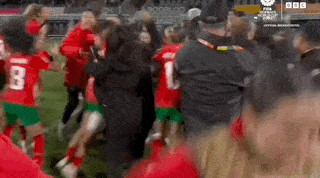 Dark Moment of the Tournament 🏆
No experience travelling to the other side of the world is complete without a couple of hairy moments. I am fortunate that the worst things that happened to me across the past five weeks were nowhere near my mum's worst nightmares, but they were all kind of horrifying in their own way.


Forced to bullshit before the sun came up. Having stayed up way past my bedtime at the Hindmarsh Stadium for England's win over China, my alarm was set for 6.30am to give my reaction on ABC Radio Sydney. For reasons known only to himself, the presenter opened the interview by asking me live on air what I'd made of Vietnam's 7-0 defeat to the Netherlands, a game I hadn't watched between two teams I knew nothing about. It was one of the most offensive moments I've experienced as a journalist at the most offensive hour.

Shitting my pants (figuratively thank gOD) in the early hours of the morning on some industrial estate on the outskirts of Adelaide. I had followed Google Maps to the train station only to find that there was no train station at that location. The train ran twice a week and a last minute flight could have cost me upwards of £200. My heart was RACING. With my enormous backpack I paced up and down the same road four times before calling an Uber to take me on the shortest journey ever, two minutes around approx. two corners.
Burning my fingie. I was well excited to meet up with some friends before England v Colombia so that we could watch Australia's quarter-final against France. Hastily cooking pasta before setting off, I burnt my finger on the pan handle and for some reason, at that moment, it was the worst thing that had ever happened to me. I wanted my mum, I wanted not to be in pain, I wanted to go home, I wanted not to spend the next three days nursing a wound, I wanted England not to play a game of football ever again because I was so terrified of a repeat of their shenanigans against Nigeria.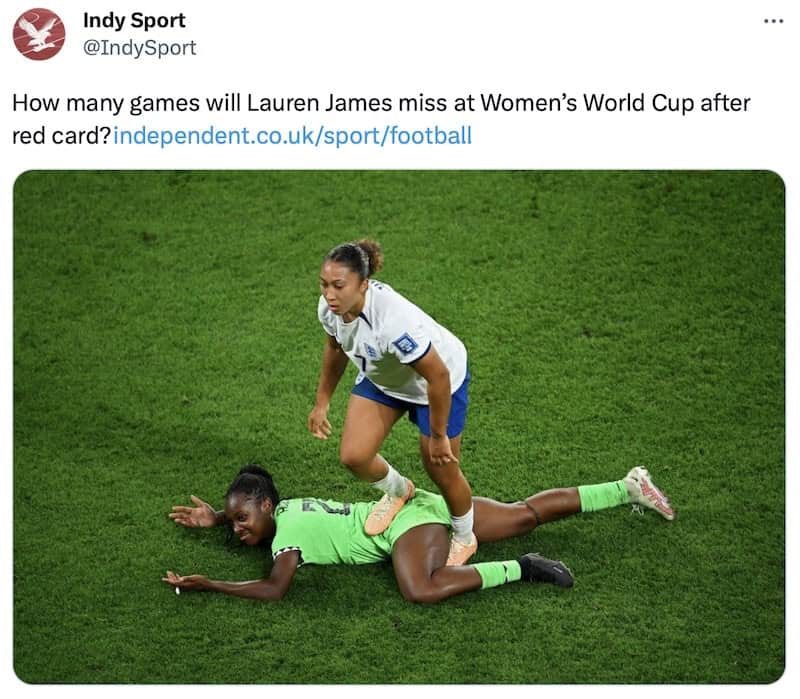 But the winner of course has to be that Nigeria game. After England's performance in the group stage, I was quite content for us not to win the World Cup, but I didn't think that not winning the World Cup would mean going out in the Round of 16. The thought of watching so much of the rest of the tournament without the Lionesses was grim and I was shitting myself for the consequences on LJ, too, if her misdemeanour seemed to cause England's exit.
Scran of the Tournament 🏆
Honourable mentions to: a buffalo curry I ate on the train to Melbourne, a microwave pesto pasta meal I ate alone in my Brisbane hostel.
But I can emphatically declare that the winner is....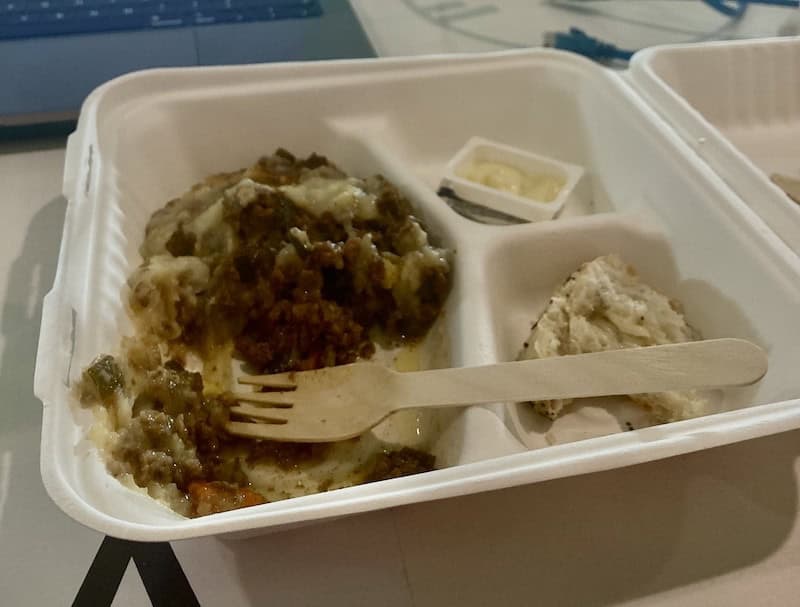 It doesn't look like much does it? But b

efore England played China I ate a shepherd's pie so outstanding that it was almost transcendent. Such an unassuming meal, a big slop served up in a paper tray, but the ingredients were so fresh and the mash so creamy and the seasoning so on point that I was content to pack in the game, go home, and dream of minced lamb.
'Pinch Me' Moment of the Tournament 🏆
Honourable mentions to: watching England play in a World Cup final, seeing the sunset behind Sydney Harbour Bridge on the day I arrived, frankly the whole damn month.
Sweden v USA was truly one of the most boring games I've ever watched. Sweden defended for their lives and the USA were terrible at attacking. I was waiting for it to end. But the shootout was dramatic and it was worth going along just to see the falllout with players afterwards.
The mixed zone is separated into rights holders and non-rights holders, which basically means the broadcasters who are allowed to video the players and the press who can only record voices for quotes.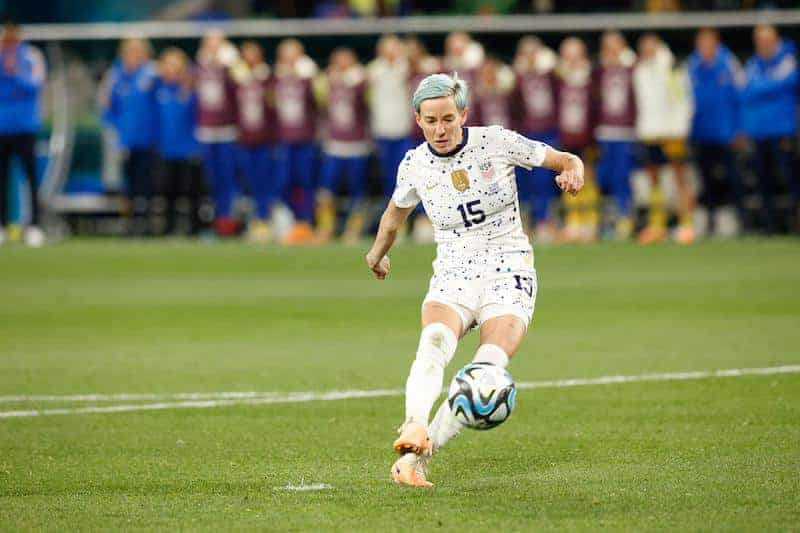 I was trying to listen to Zećira Mušović give her thoughts about Sweden's victory when Megan Rapinoe appeared on the other side of the room. Everyone swarmed and there must have been about eight different cameras pointed at her and many bright lights casting Pinoe's shadow on the floor. After missing a penalty to contribute to the USA's surprise early exit, she cut an extremely confident silhouette as she summarised her final World Cup appearance. I was in awe of her then, I think, holding her own in the face of disappointment and drawing the attention of the whole world.
Comedy Moment of the Tournament 🏆
Tweet of the Tournament 🏆
Honourable mentions to @Suttoncloud9, a Canada fan being extremely salty about the fact that a few people enjoyed Katie McCabe's Olimpico, who wrote 'She didn't cure cancer, she did her job and scored a goal. Why is all of arsenal twitter writing novels' and
@rzeksio, with 'Alex Popp scoring goals for fun like police didn't find human remains and evidence of cannibalism in her home that she sold in 2013'. This is entirely unsubstantiated and absurd and so funny to me.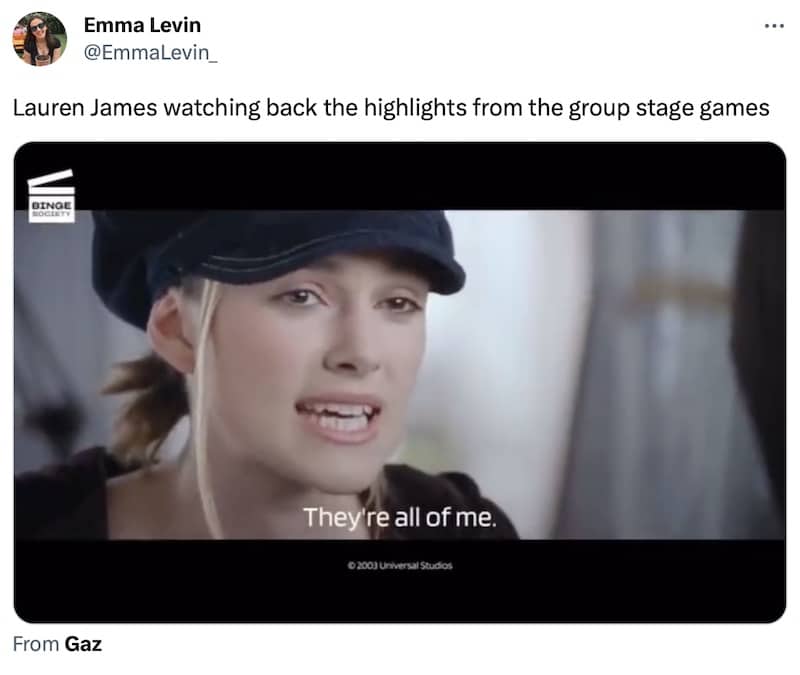 It is a very British celebration of one of England's greatest triumphs at this tournament — but w
hy does it tickle me this much?
The ridiculousness of that Love Actually scene is that Keira Knightley is 'surprised' that this man is absolutely besotted with her when she knows full well she is one of the most beautiful women that ever walked this earth. Similarly, Lauren James knows that she is insanely good at football, but is remarkably consistent with her performance of modesty.
Speaking with my family on Zoom on my birthday at the end of July, I remember recounting the games I'd attended in person and thinking 'what a tiny number that is'. Across two countries separated by the sea, one of which is almost as large as Europe, this tournament wasn't built for individuals wanting to get to lots of games.
At the end of my five weeks of travelling around Australia at a relatively gentle pace, I feel EXHAUSTED. I am sparing a thought for the journalist who I saw at Sweden v USA in Melbourne on Sunday, who flew up to Brisbane for England v Nigeria on Monday, only to be back in Melbourne for Colombia v Jamaica on Tuesday.
Orienting my itinerary loosely around England's matches, it was merely a happy bonus that Colombia and Germany were playing each other in Sydney a couple of days after the Lionesses beat Denmark there.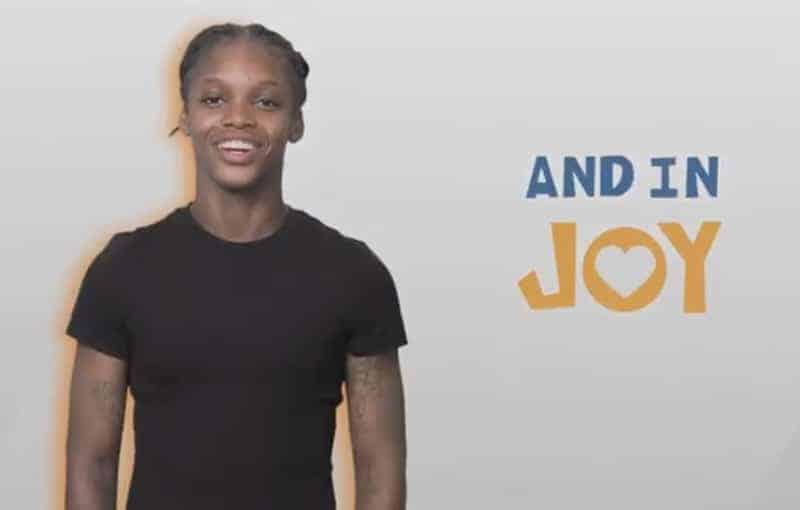 It was fitting that Caicedo should deliver one of the tournament's most joyful moments against Germany, shimmying between Sara Däbritz and Sevnja Huth to hit the top corner and give Colombia a lead 'against the odds'.
Alex Popp's late penalty was such a boring way for a fairy tale to be cancelled, with one of the game's deadliest strikers being clinical when called upon.
But the Cafeteras did not roll over. In injury time Mayra Ramírez absolutely beasted it upfield to take a shot at goal, winning a late corner for Colombia. At this point you think, 'well, maybe they've got a chance here' but then you remember that Germany are a really good football team who will probably deal with it, no problem.
Scrap of the Tournament 🏆
An easy winner. I will give honourable mentions to

Lineth Beerensteyn v the whole of the United States, Lindsey Horan v Daniëlle van de Donk but it has to be Ruesha Littlejohn v Caitlin Foord. I'm sorry, this was top drawer, A* WoSo drama which set the tone for an incredible tournament.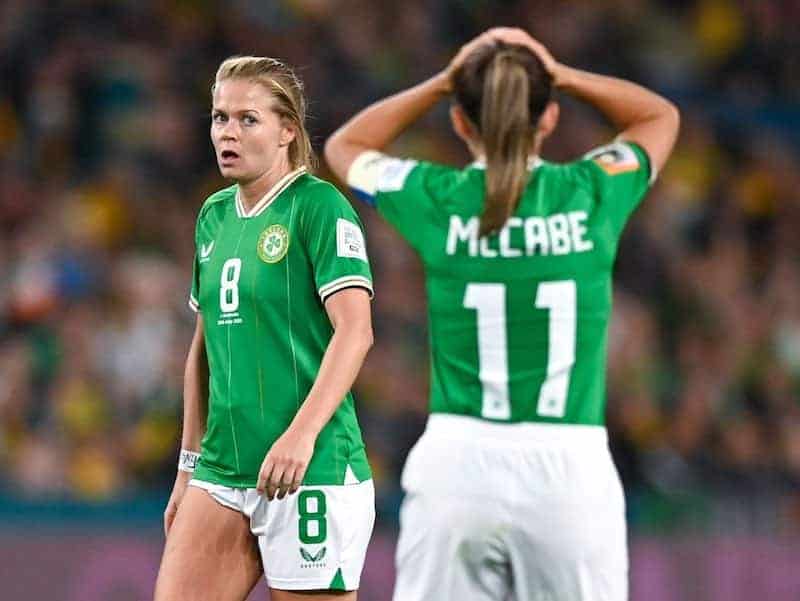 If you missed this: basically Littlejohn plays with Katie McCabe for Ireland, the two used to date before McCabe dumped her for Australian attacker and Arsenal teammate Caitlin Foord. With the World Cup opening with Australia v Ireland, Littlejohn refused to shake Foord's hand and then went on a one-woman rampage taking down baiting teenagers on TikTok and telling them to wash their mouths out. Absolutely unnecessary but completely priceless drama.
I tried to add some English songs which weren't, like, totally sad, but I didn't really succeed. Sometimes a sad song is good. Lucy Bronze disagrees. She's living it up with Jordan Nobbs in Ibiza as we speak.


But if you want to have one last sorrowful little dance to songs of BPMs and moods from across the spectrum, check out my playlist here.