Did you enjoy the
Krashlyn break-up
? I did. A lot. So much so that I've worn down the F5 button on my laptop keyboard refreshing the People magazine website for the next sordid chapter.
But for now, Ashlyn Harris can breathe, as I've got a fresh target.
I keep getting Marc Skinner mixed up with Mike Skinner, which is really annoying, because I quite like the Streets whereas the Manchester United manager seems like a weirdo.
I'm grateful, really. In
Tuesday's edition of 31/7
we talked about whether women's football suffers from having fewer infamous characters of the sort that the men's game thrives off — your Jose Mourinhos, your Neil Warnocks.
Well, Skinner is making a strong bid to become one such love-to-hate protagonist and this newsletter is dedicated to him.
If doing a terrible job of expressing himself is his biggest crime, then Manchester United manager Marc Skinner is doing alright.
For football managers, it used to be a case of lead training, pick the eleven and shout from the sidelines. It's not fair that they have to justify themselves so much these days.
You are within your rights to huff, puff, give the media the bare minimum and your dressing room the most — but Skinner seems to relish the opportunity to go in front of a camera and say what he thinks, even if what he thinks doesn't always make sense.
I first noticed this when, after Man Utd narrowly lost the FA Cup to the Best Football Team in England, Chelsea FC,
Skinner gave a rousing speech
about (presumably) how his side will soon be the Best Football Team in England.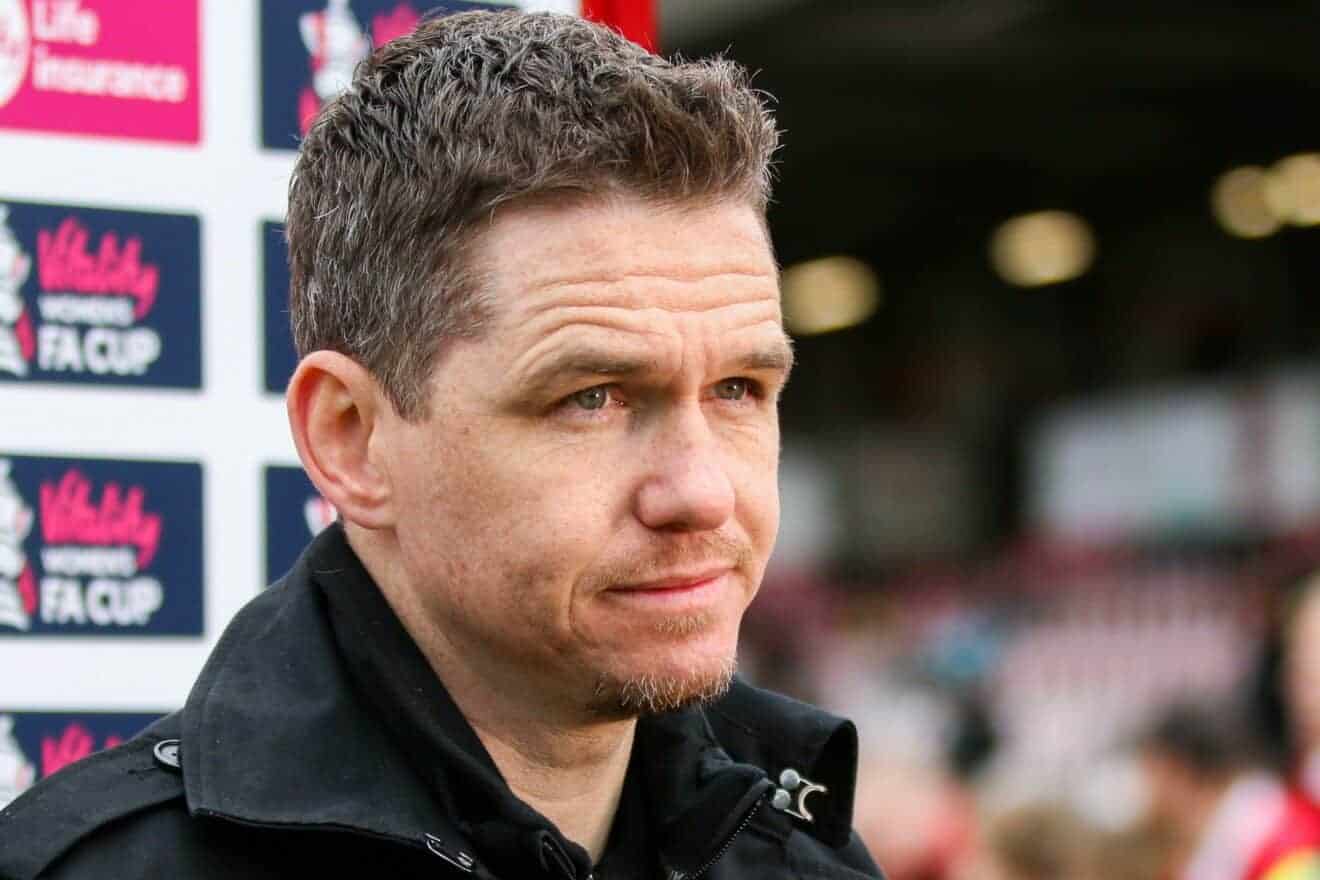 "They might be winning it now," Skinner threatened, "but they're not going to be there in the future, that's what we want to take."
Speaking is hard! I can't do it that well, which is why I'm hiding behind a keyboard. Sure ain't no backspace at a press conference.
If I'm to insist on taking down Skinner as a chump of no discernible merit (cuz let's be honest, it would be fun), it would only be fair for me to send out this newsletter in first draft form, with the words falling out of my head just as they fall out of my head with no reordering or synonyms or erasure, as a just comparison to the kind of nonsense that falls out of his head when he stands in front of a microphone.
But then you'd have to suffer, and I don't see why we should fight mediocrity with mediocrity. Fortuitously, Skinner recently gave us a peek into what he can achieve with a second draft.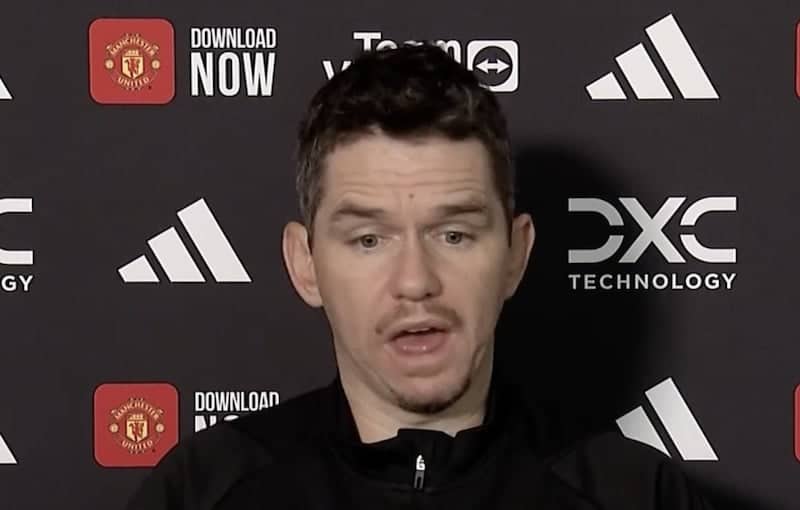 Crazy!
Look. We all get over-excited. You wouldn't like to guess how many adjectives for Lucy Bronze's biceps I went through before I landed on
'stunning'
last month.
So for all of our sakes it's a great job that both Skinner and I were given another bash at saying the right thing.
On Friday Skinner
faced the press
and 'clarified'
his comments from last week
, when he expressed outrage that losing a game of football meant he could not progress in a knockout competition.
We were all wrong to judge him, it seems! He never meant to say that Manchester United have a divine right to inclusion and everyone else is irrelevant!
"

"My comment was much more about the breadth and quality,

I believe there is a need for more teams to be in this competition," he clarified. "Then you'll see who is average and who isn't."
Yes, Marc, as I suppose I'd look much less average carrying out the bleep test among a field of toddlers.
"Who knows," he went on. "We might have been average in the group stage, you don't know that!"
😔I guess we'll never know.
"If there was any offence taken then I'm sorry for that, but that's not what I meant."
Please Marc, tell us what you really meant!
"What I meant, and I'll be clear on it," — YES! — "I think there should be a broader scope of teams and
there should be more teams in this competition so that we can actually then see where the elite level lies within Europe."
Now I'm getting it. So Man Utd

shouldn't
automatically
qualify by virtue of being Really Important, but UEFA
should
make it easier for his side to get through by chucking a load of shit football teams into the mix?
So we let more 'smaller' teams have a crack, you win a qualifying round match against Romanian minnows Real Craiova and
then
get knocked out by Paris St Germain — does that give us an 'actual' sense of where the elite level lies, or does it just make you feel like you've just won more Champions League games?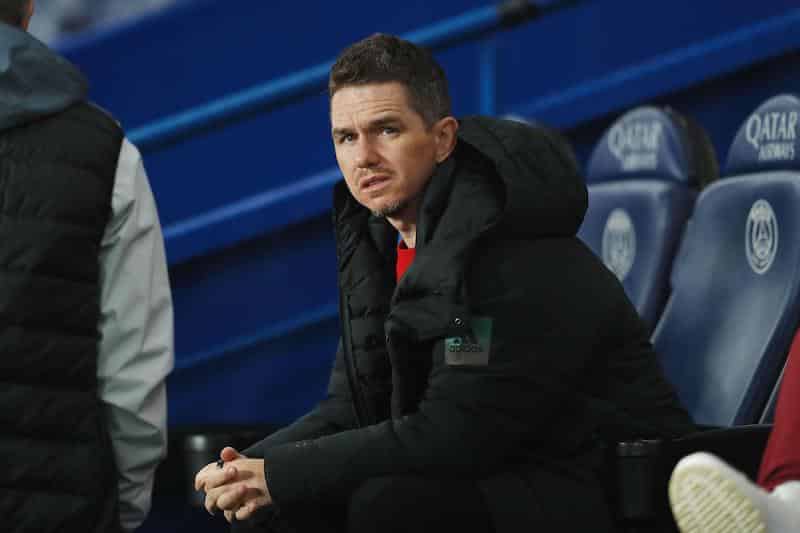 "I still think that's a bit cloudy because the reality is, if we were playing a team that are from — what people might believe — to be a league that doesn't have the experience, then we don't know until we've played those, we only ever play those teams in friendlies."
No, it's seriously cloudy in here. This reminds me of one of my favourite moments of Channel 4 sitcom Stath Lets Flats, when incompetent eponymous estate agent Stath, attempting to empathise with a friend's less-than-favourable housing situation, asks, 'is that not comfortable then at all or nice?"
Stath's eye-rolling colleague Dean can't believe his ears, repeats his strange question with disgust, "is that not comfortable then at all or nice?" and Stath asks, "you ok Dean?"
Stath's cumbersome and unique way of speaking is a big part of why he is a fun and original character but it goes mostly unchallenged by the other people in the show. Dean breaks the fourth wall here, reminding us that even though everyone is accepting it, yeah, this guy actually is ridiculous, don't forget it.
I could do the same here with Skinner: "the reality is, if we were playing a team that are from a league that doesn't have the experience, then we don't know until we've played those". My head hurts.
I think I've finally got it when Skinner insists: "if you really want the real quality from all of the European leagues to rise, then you've got to play them against each other, which I think now other teams are ready for."
OK! I'm with you. I think! Hey, we expanded the World Cup this summer from a 24-team to a 32-team tournament, and it went down a storm! More teams got to experience more competitive football, which is great for development, while we were all entertained by the surprise upsets sprung by the likes of Morocco.
So if we let 'smaller', less developed teams take part, then it'll help to improve the quality overall! GOTCHA. Still not sure what that's got to do with Manchester United losing to PSG, though…
Fortunately, any questions about what Skinner's real agenda is were quickly forgotten with this sterling exhibition of Good Manners: "If you enter that stage and are getting through, then congratulations. We're not there so we can talk about what that looks like, but they are there so congratulations to everyone who's gone through."
So Skinner's second draft… still doesn't make 100% sense. Trying and failing to detangle what he's on about has left me with a very real and frustrating sense of having wasted my time, so to decompress I weighed in, taking some of his words away in the hopes of finding meaning.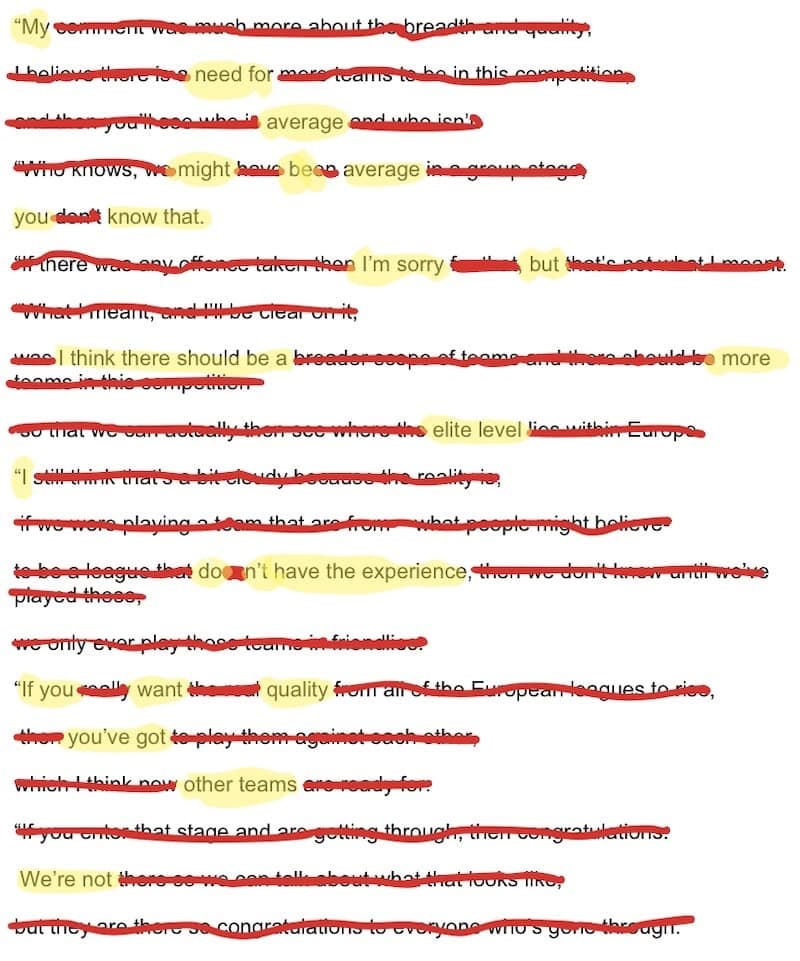 Just as it is every 😡 footballer's 😡 right to play football without being dragged into politics, I suppose we should be content to let Skinner get on with managing his football team and not worry too much about how he talks.
But it doesn't look like he's fantastic at managing, either. Seventeen players left Man Utd permanently this summer, including World Cup finalists Ona Battle and Alessia Russo.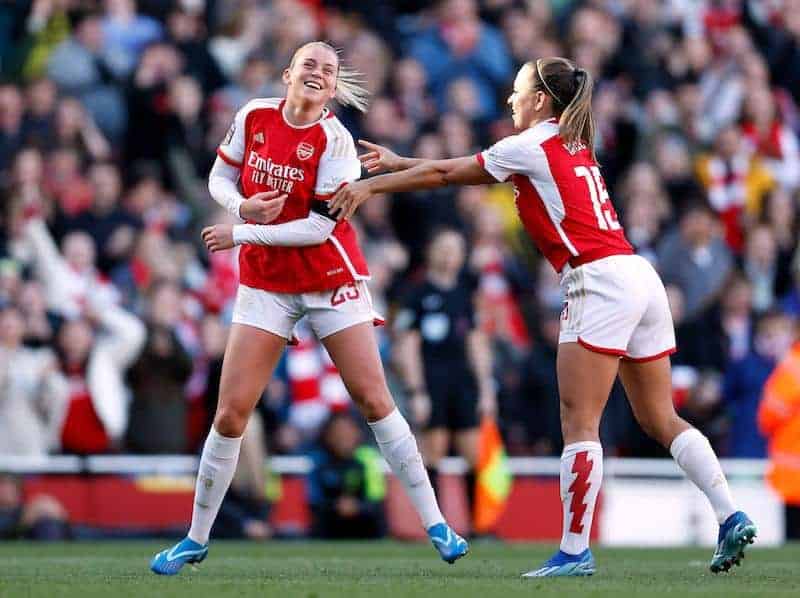 Look at Lessi, here. Having a great time, scoring goals, making friends with Katie McCabe, smiling away, just months after leaving her girlhood club on a free. Sickening, isn't it?


If you're a Man Utd fan, it is — and Alessia Russo is a Man Utd fan. When the Reds finished second last season, Russo got the chance to play for her favourite team in the Champions League — what could be better? But it wasn't enough to make her stay.


Then, check out how chuffed this one is: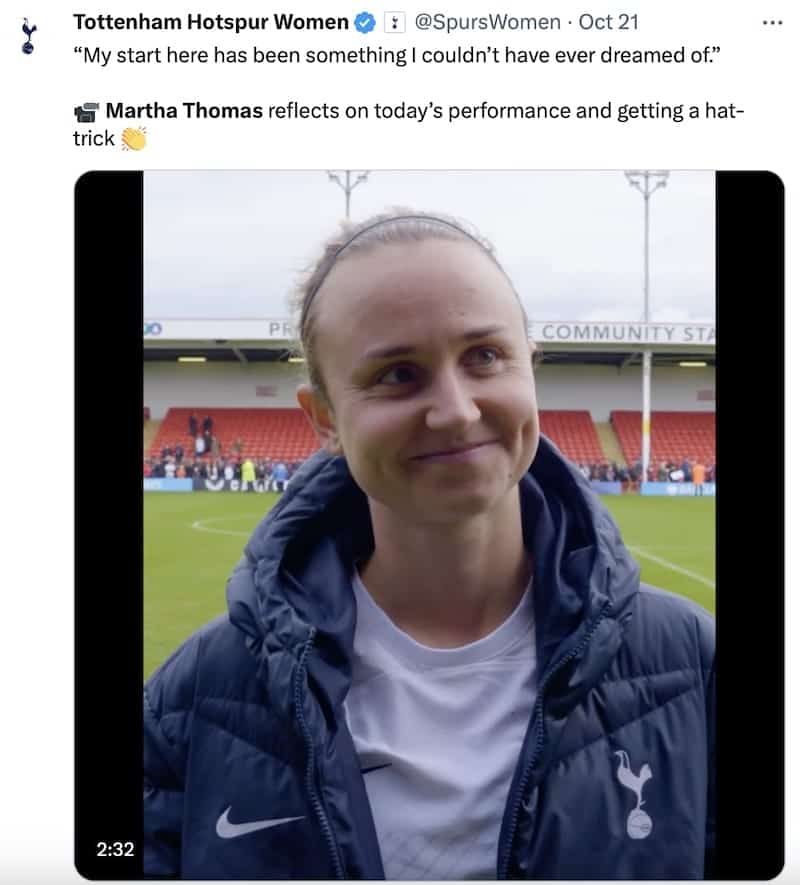 Martha Thomas is literally loving her life at Tottenham Hotspur after leaving Manchester in the summer. Things have fallen kindly for her since Bethany England's hip surgery paved the way for Thomas to nab the number 9 shirt. Scoring on her Women's Super League debut for the north London club and in every WSL game since, Thomas is top of the league goalscoring charts with six goals from four matches, after scoring just once at Man Utd last term.


After bagging a hat-trick against Aston Villa on Saturday, Thomas was asked why she's on such good form.


"

Probably just playing under someone that I know believes in me," she said.
Colombia are travelling to Utah to face the USA on Thursday night and I'd love to see Linda Caicedo make all these former champs look chumps but it doesn't kick off til 2am so I think I'll be taking the snooze and watching the highlights, thanks.
Sarina Wiegman's England play Belgium at 7.45pm on Friday, while Scotland play away in the Netherlands in the other Group A1 Nations League fixture.
Leeds United Women host Halifax at Garforth Town for a 2pm kick off on Sunday. It's the Second Round of the FAWNL Cup. Leeds' West Yorkshire neighbours are in the tier above, but that didn't stop United knocking them out of the FAWNL Plate last season.
On Sunday, my Leeds Hyde Park teammates and I hope to bounce back from our first defeat of the season away at Brayton Belles, who are mid-table in the West Riding County Division 1.
The Lionesses face Belgium AGAIN on Tuesday - this time away at their place - with kick off set for 7.30pm.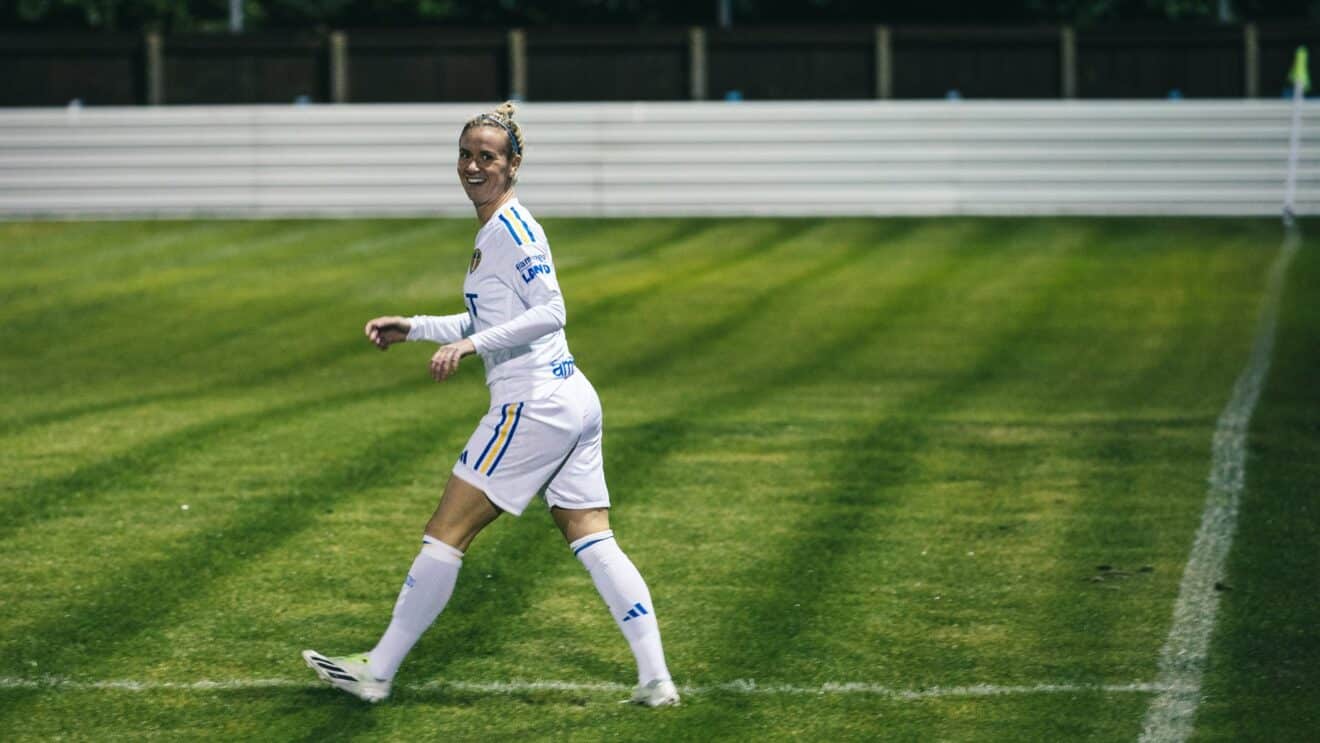 Are we slapping?
Olivia Smart is a pest, a wind-up, a really good football player. That'll do it.