I had quite a nice time watching England compete on the world stage this summer. They weren't playing their best football ever, but it was all a good laugh, right?


The disappointment of that being over was eased by the sure knowledge that we'd get the chance to see something similar next year in Paris, when a Team GB comprising mostly Lionesses then one or two random Scots would be battling for a gold medal at the Olympics. RIGHT?


Well. Thanks to the horror of the Nations League (always said it was shit), that's all in doubt and quite frankly I'm yearning for a lost era, the one where Beth Mead hadn't yet torn her ACL and I had no cares in the world. So, please, join me in manifesting this low-res Shrek prayer circle I swiped off WoSo Twitter.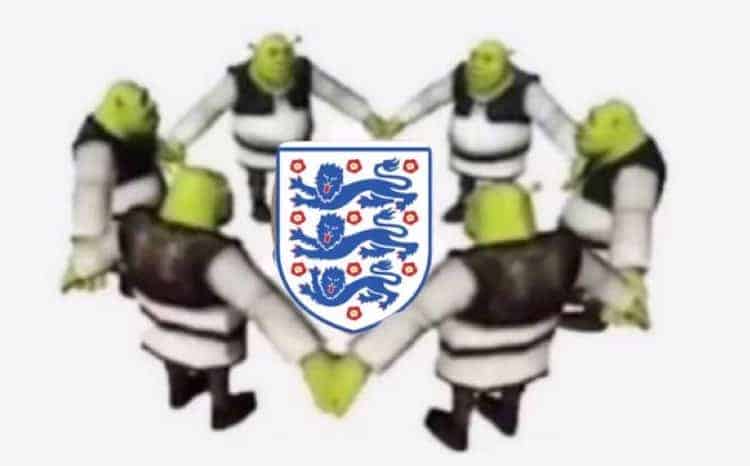 And don't worry cuz while we wait for the results to materialise in the next international break I'll be doing my utmost to keep the good vibes flowing.


The good news is Lucy Bronze is still doing cool headers and Keira Walsh hasn't given up spraying balls like Barry Scott wielding a bottle of Cilit Bang. The bad news is that this isn't enough to get England out of losing another game of football.


Another one? Are you being serious?


Thankfully, it looks like Ms Bronze knows why it all went wrong against Belgium. England were "sloppy" and "couldn't get the ball across the line". So, Alessia Russo needs to score more goals, right, and Georgia Stanway needs to get better at passing under pressure ??


That all sounds too easy. But if Sarina Wiegman is formulating some grand scheme to get everything back on track, she isn't letting on.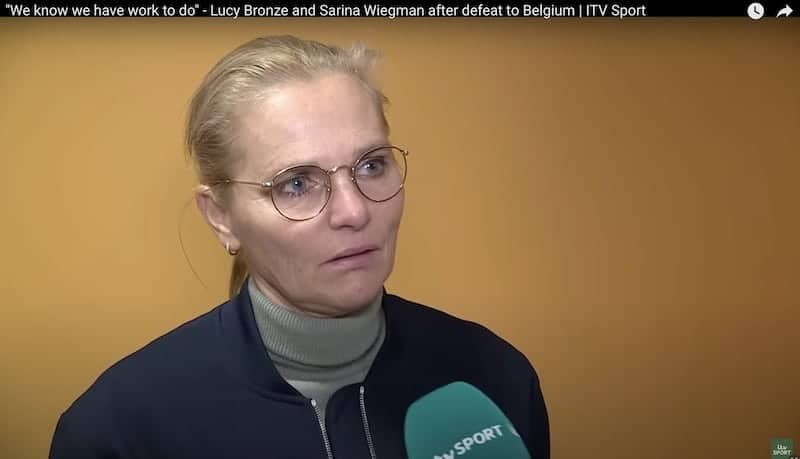 It wasn't rocket science from ITV, but the obvious question was enough to leave Sarina Wiegman with the baffled face of the Amsterdam Dad when the lights come on. She looked confused and afraid as she hastily sought a resolution.


"Well, uh, they scored three goals and we scored two. Um, well, that's the simple, uh.... yeah this was a game um. I think um... we should have been tighter on the ball."


Once again, I'm hit with the overwhelming, panicked sensation that the person I trust to know what's going on has no clue what is going on. It was a weird game. Mary Earps refused to use her hands and Rachel Daly missed one of the headers she always scores. Usually you'd shrug, put it all down to an 'off day' then move on to whatever's coming next. But this is the Lionesses' third defeat in five games and whatever's coming next is pretty damn tough.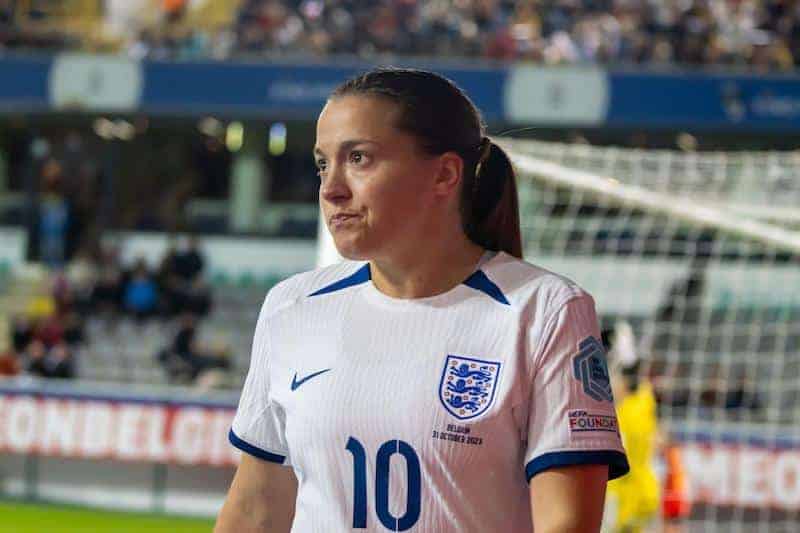 England have to beat the Netherlands to qualify for next summer's Olympic games. They also have to beat Scotland at Hampden Park and cross their fingers that Belgium drop some points, too. That's the same Belgium that the Lionesses thumped 6-1 in the Arnold Clark Cup at Ashton Gate a matter of months ago. UGH.
The Ballon d'Or is supposed to be a celebration of the best players in world football, but when the ceremony took place on Monday, loads of them weren't even there.


It's not easy, throwing a party for football players. They're so busy and their most important business happens on the weekend.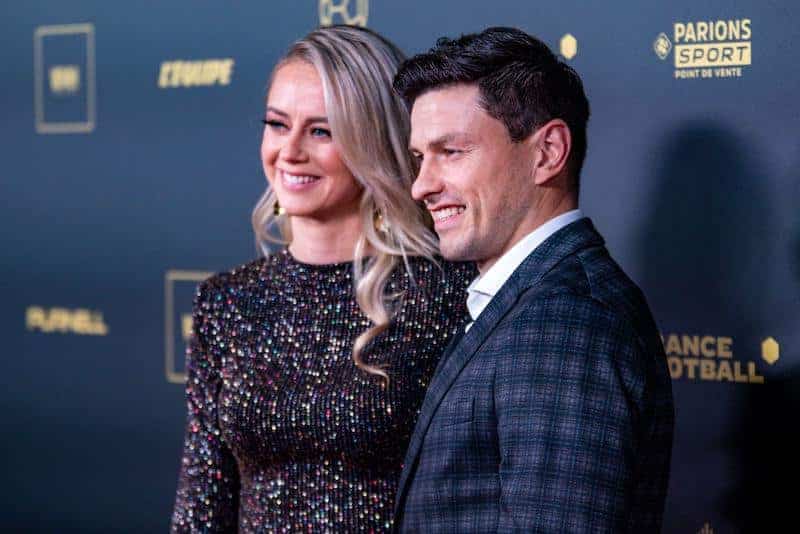 The hospitality industry has the same problem. When I was 18, I was working full time in a primary school, then in my village pub some evenings and weekends, which was all fun and games until the landlord worked out that the best day he could shut the pub for a staff social was a Monday night. Nobody wants to drink on a Monday because it leaves you feeling rotten Tuesday morning.


I don't remember much of the night between the landlord pouring out Jägerbombs and chef Hayden escorting both my sister (who also worked there) and I on the seven-minute walk back to our house but I do remember my supervisor putting on the dance remix of adagio for strings which had soundtracked the procession of her dad's coffin.


Then, on Tuesday morning, I was tasked with managing the fallout of all that while surrounded by children variously aged between 5 and 13, while all the landlord had to do was roll out of bed at 2pm and unlock the front door.


This year's Ballon d'Or ceremony also happened on a Monday. It makes sense, really: most football games are on a Saturday, so the athletes get Sunday to recover before taking a short break for a glam moment then making preparations for the next game.


Except the organisers scheduled the ceremony for the middle of the women's international break, meaning that a lot of the contenders for the Ballon d'Or

Féminin

were off learning to play with teammates they only see a handful of times a year and preparing to try and qualify for next year's Olympics.


Sometimes, we can accommodate a culture clash, but I'm not sure that Sam Kerr could recover from cycling into a wheelie bin on her way into work with as much grace as I did.


You might think, so what, it's just an awards ceremony, what's all the fuss about, and then you notice that this clown was sitting in row J and you wonder whether football has got its priorities right.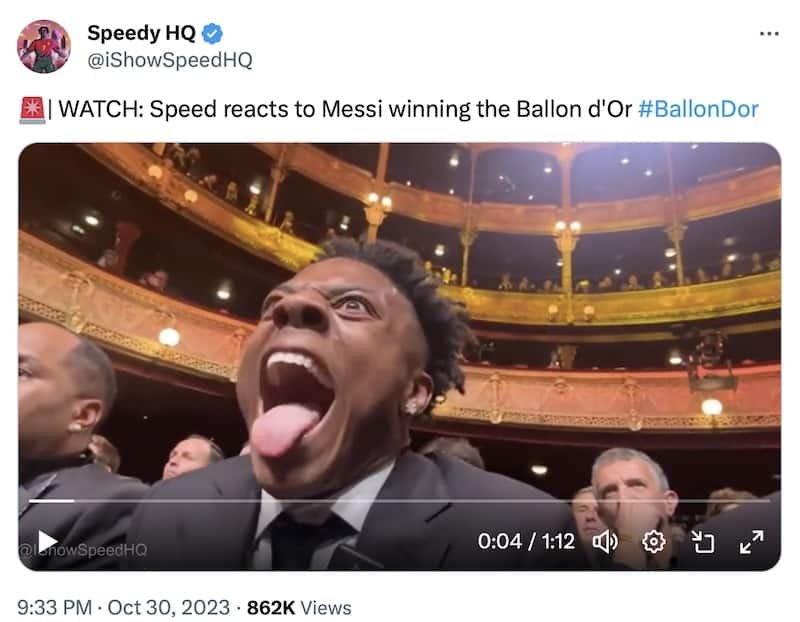 This is American YouTuber, Cristiano Ronaldo Fanboy and general irritant Speed, who responded to Messi's award by rising to his feet, shouting 'ain't no way' and generally barking at the stage.


He's right to be outraged. It's Groundhog Day out here. Lionel Messi has picked up the Ballon d'Or seven times before and somehow it's still a more exciting story than the fact that only seven of the top 20 women's nominees were able to attend.


"I

t's potentially a once-in-a-lifetime opportunity," absent nominee Georgia Stanway commented from a training facility in Belgium. "You never know if you're ever going to get selected for such an accolade like that again, so it would be really nice to enjoy the experience and be there and feel like a star amongst the stars.




For Aitana Bonmatí, the winner of the Ballon d'Or Féminin, it didn't really feel like a once-in-a-lifetime moment. They forgot to bring her trophy onstage, so when she walked up to enjoy one of the proudest moments of her career she received a handshake from two famous men and was left to awkwardly adjust the microphone empty-handed while a
man in black scurried on with a box and hurriedly unfastened it in the background.
The same random stagehand unceremoniously handed her the trophy while the man that should have done it, Novak Djokovic, stood awkwardly by.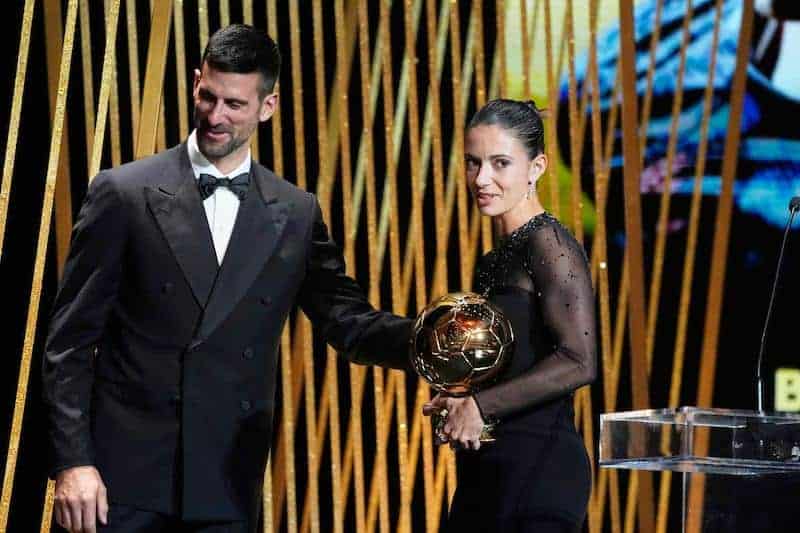 In the grand scheme of things, though, I can more readily forgive a random stagehand for forgetting to do his job, than Djokovic, who once went out of his way to insist that male tennis players be paid more than women.


Anyway, why are we talking about tennis? Wasn't this the most exciting year for women's football that there has ever been? The biggest tournament? The largest audiences? The most brilliant performances?


To clear up the confusion, before presenting

Bonmatí with her award,

Djokovic was given the opportunity to say a few words about what his second-favourite sport meant to him:


"My father was a professional player so I did play a little bit," he said. "I think I was around 9 or 10 years old and I was deciding whether I'm going to play football or tennis so I chose tennis."


Then, with a wry smile: "I don't know if it was a good choice, I think it was."


I think it's too late for me to be the best football player in the world but I wouldn't want to be invited, anyway.
Very soon we can all forget about the Lionesses-in-crisis because the Women's Super League is BACK

Can Arsenal prove their top of the table credentials by taking something from the league leaders? The Gunners host Man City for a 12.30 kick off on Sunday.
At the start of the season, Liverpool and Leicester were this season's surprise packages who have both since dropped off. Will one of them pull clear of mid-table when they face each other on Sunday at 2pm?

Leeds United Women have a huge fixture this weekend. The Whites could close the gap with a win at league leaders Barnsley, while defeat will leave them six points adrift of the division's sole promotion spot. United won last time out, but the Reds are yet to lose a game this season.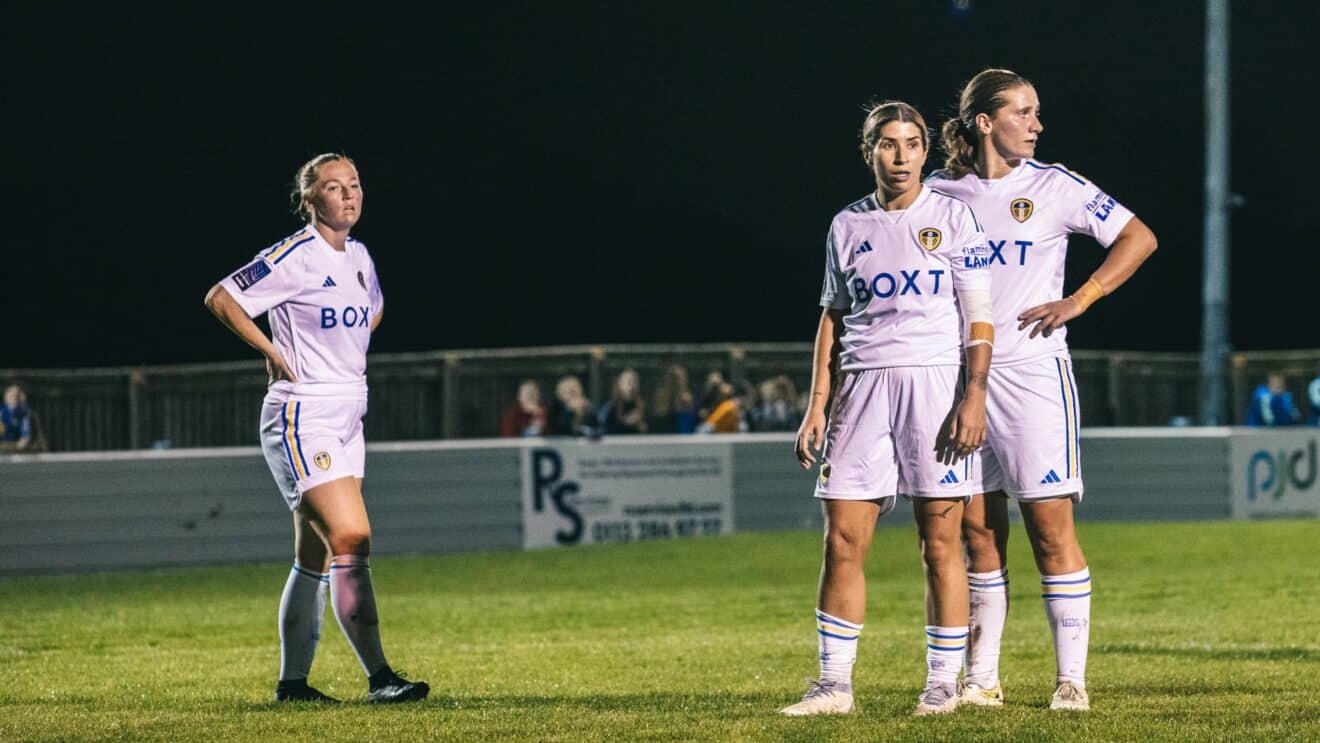 A cup is worth a comeback
At 4-0 down, I might be tempted to just stop trying, but you'll rarely see a team more up for giving the unlikely comeback a go.