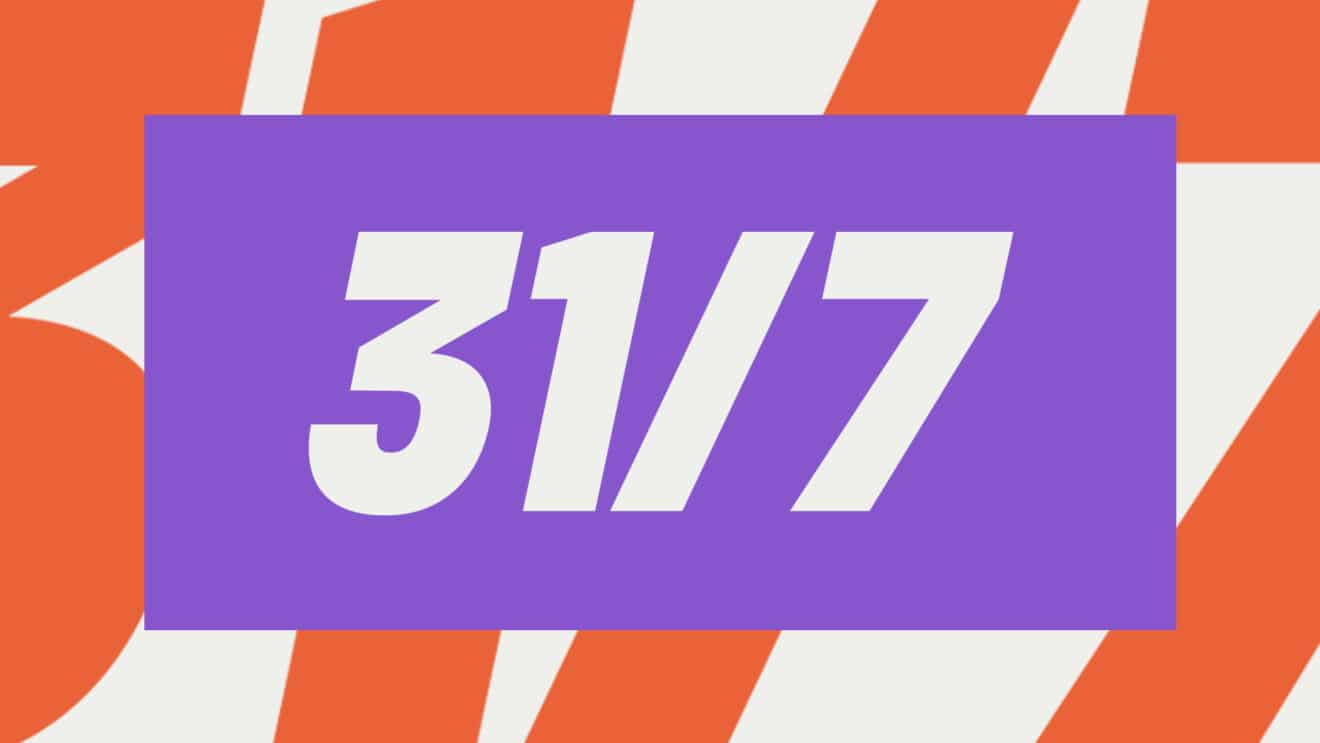 Hello, Flora here, welcome and thank you for reading this edition of 31/7.


This issue is all about legs, hands, friends and cruel twists of fortune. I hope you enjoy it.


Man Utd manager Marc Skinner's bitching and moaning about
how the Champions League should work and who does and doesn't deserve to participate
gave me the urge to chat to an old friend who will compete in the competition and very much deserves it.
No one in my uni football team could believe our luck when Eartha Cumings showed up to training because, bloody hell that girl can make a save. She was playing for Bristol City at the time, while studying Ancient History and representing the uni as well. Bit of a joke when the rest of us could hardly get one of those things right.
Eartha was there for some of my favourite ever football memories. Together we got our team promoted into the BUCS Southern Prem, and beat BAD in the BUCS Trophy final. This pic from half time kind of says it all: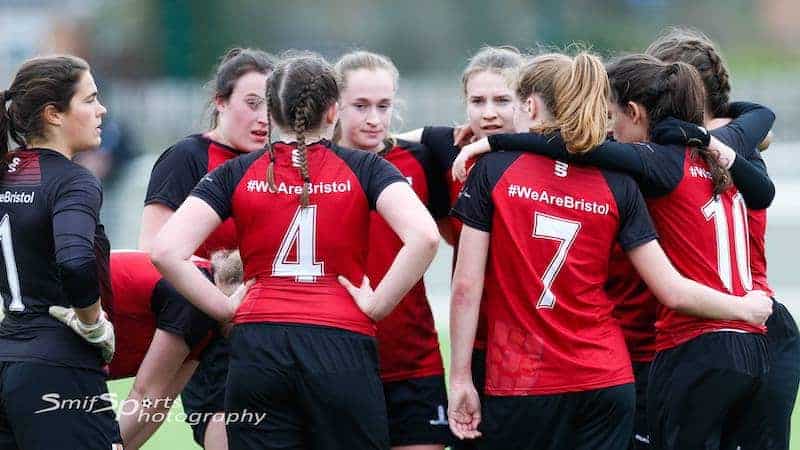 But what the pic doesn't tell you is that, instead of 2-0 down, we could easily have been trailing by about fifteen goals by then if it weren't for Eartha pulling out stop after stop as the rest of us offered no protection, scrambling to keep a handle on a much stronger team. Legend.
Being such a busy bee, Eartha wasn't as inclined as some to wipe out her Thursday by obliterating herself in post-match celebrations at Bunker. But at pre-drinks, if you misjudged your vodka-lemonade ratio you could always rely on Eartha to sober you up with gory photos of a horrible former injury which almost left her legless.
A brush with compartment syndrome left Eartha's legs looking like a pair of pink-raw gammon joints tied up with string. It was great fun for us to gawp at on her phone screen but a painful, recent reality for our heroic goalkeeper.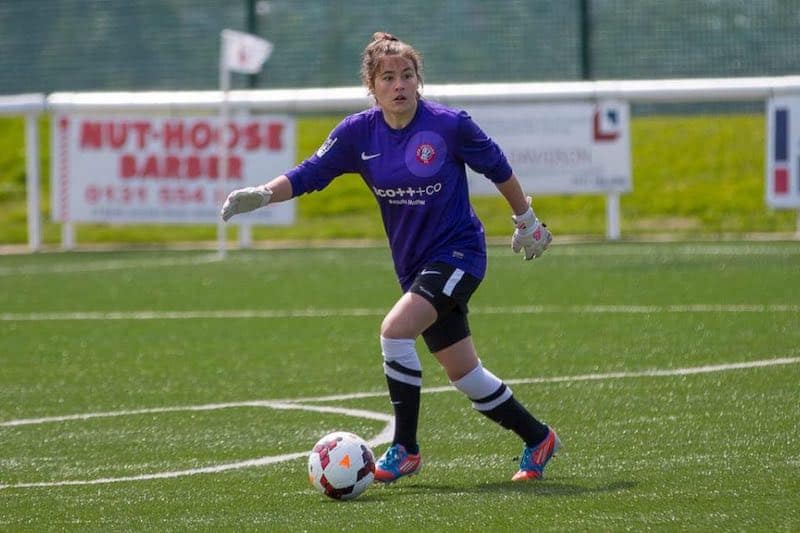 Eartha was seventeen years old when she woke up from a routine operation to find a doctor pushing a permission slip under her nose. She had to sign a waiver that amounted to, 'if you have to, you can chop off both of my calves'.
Compartment syndrome is a painful condition that occurs when pressure within the muscles builds to dangerous levels. Compartment syndrome can limit the flow of blood, oxygen and nutrients to muscles and nerves. Compartment syndrome can cause serious damage and possible death. It can stop you playing football forever.
All of us who have working legs and limbs take them for granted, probably, because you don't know how much you love them until you lose them. But Eartha was enjoying them more than most, sweeping for Spartans FC and leaping to stop other Scottish Women's Premier League teams from scoring in their goal.
She was only seventeen when medics threatened to take her legs away, but you grow up fast in football. At fifteen, she made her SWPL debut, facing shots from grown women. At sixteen, she was working harder than most, up-and-at-em at 7am for training before school with the national performance academy, a select group of players who were being prepared to represent their country one day. Wearing the no.1 shirt for Scotland was the only dream Eartha had ever had, and she'd lose it along with her legs — if it came to that.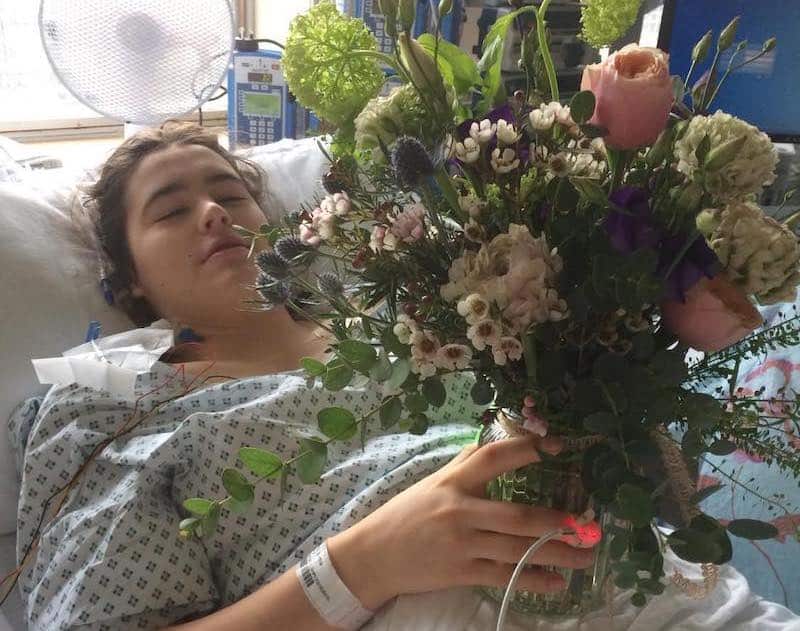 "You can't look out of the window in intensive care — the windows are behind you," Eartha says.
"It was bizarre. Life is going on outside and you're just in this little bed, you can't do anything, you can't leave the hospital. Most nights I was just lying in bed crying because I was unsure what was going on, and I was lonely.
"But a lot of it was just… keep on going. You don't know any different."
Maybe youth was in her favour. Maybe it was naive, optimistic, born from a childish belief in living forever. But as her dad cried at her bedside, Eartha wasn't overly fazed by something that might never happen. To her, a future without football seemed impossible.
"I remember not being scared — not as much as I could or should have been. I remember thinking, 'surely not, that wouldn't happen, because it just can't happen'. I think that got me through a lot of it.
"It could have been traumatising, to actually realise that situation could happen. So I think a refusal to believe helped, or that ignorance of reality."
Thankfully, the doctors caught it early and the legs could stay. But through nine days in intensive care, three and a half weeks in hospital, two months on crutches the question remained — would she return to football? She had her legs, but would they work the same as before?
Five months after the scary waiver, Eartha was back on the pitch and today, her legs are serving her well in Malmö, Sweden, where she's the first-choice goalkeeper for top-flight club FC Rosengård. She never thought she'd live abroad but here she is, asking 'Hur mår du' like a born Malmöit. You might think it's a bit cold but it's the same latitude as her hometown, Leith. She can fly directly home in two hours, get a thirty-minute train to Copenhagen, or walk to the beach.
These things are a mercy for Eartha, because it all feels a bit pointless at the minute. Her legs are in good shape, but one of her hands is all messed up. Having moved to Sweden to play football, she's now living in Sweden, not playing football.
Getting to Malmö wasn't straight forward. People talk a lot about breakthroughs. Breakthrough season, breakthrough album, breakthrough movie, breakthrough moment. Normally, they're in the singular. Eartha's had to do it twice. She felt she'd arrived as a teenager — she made it into the Spartans senior team and had plenty of admirers in Scottish football. But compartment syndrome put her back to square one and a stint at Women's Super League side Bristol City, where a management change altered her prospects, didn't give her the leap forward she wanted. Your progress as a professional goalkeeper depends not just on hard work, but on things outside of your hands.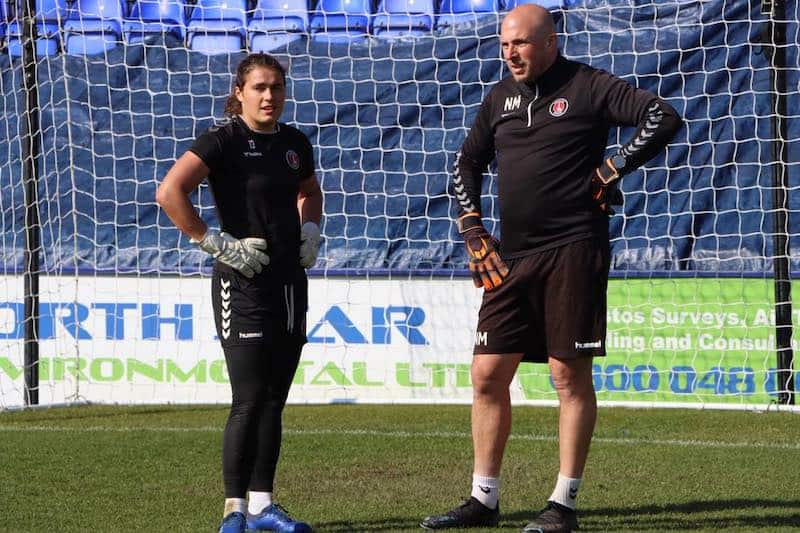 That's why it feels great when it goes right, as it did for Eartha at Charlton. This was 'Breakthrough 2: Electric Boogaloo'. For two seasons she lived a sweet life in London, giving player-of-the-season worthy performances in the Championship week in week out, sharing a flat with her best mate. She was happy, while Scotland manager Pedro Martínez Losa was impressed and started including her in his senior squad.
Eartha had visions of herself wearing a dark blue jersey from a young age, but when the moment arrived she couldn't believe it. This time, it was in her hands. On the eve of a Pinatar Cup match against Hungary, the squad did a shooting drill and Eartha was on fire. Unbeknownst to her, Martínez Losa had noticed, but when captain Rachel Corsie mentioned in passing that she might get to play, Eartha brushed it off: "Don't be silly Rach, don't be silly".
Rachel wasn't silly but Eartha's debut was — to start with anyway. Taking one of her first touches of the match, a hungry Hungary player robbed the ball from her feet in the box — "I shat myself" — but after diving to the ground to claim the ball, the jitters settled and it went pretty well.
"I got man of the match, even though I didn't do anything," Eartha says, a modest assessment of an evening on which she kept a clean sheet before a shootout-deciding penalty save had her teammates flocking with joy.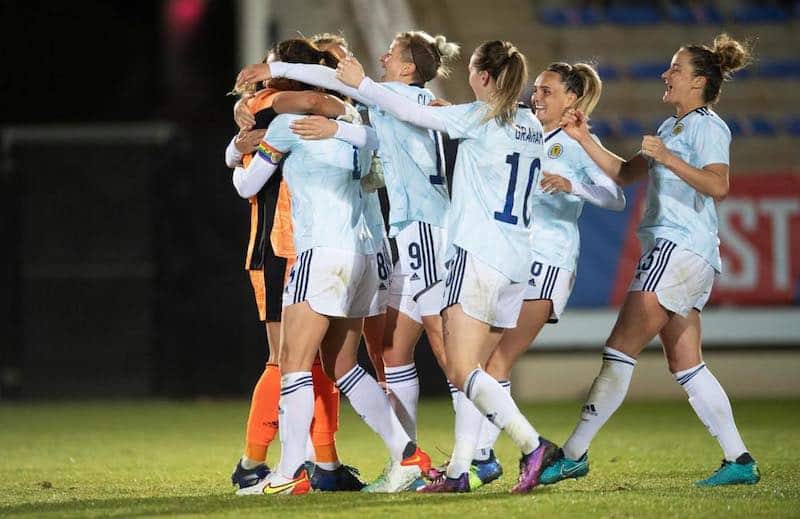 If she had a habit for undervaluing herself, an invitation to play for Women's Super League side Liverpool might have fixed it. But it didn't work out as she hoped. The chance to fight for the no.1 shirt at a top flight team stagnated as she dropped to third-choice and was sent on an emergency loan to rivals Everton.
Fortunately, Eartha took to heart the encouragement of Reds teammate Shanice van de Sanden, whose belief that she could play Champions League football is about to come good - maybe. This summer, Rosengård needed a no.1 and they wanted Eartha. She played in net as the Sweden champions breezed through that Champions League qualifying process that
Marc Skinner hates so much
, beating Serbian champions Spartak Subotica to secure a place in Group A.
Eartha was buzzing to learn that holders Barcelona were drawn in the same group. This was her chance to defend a goal from what is probably the world's best club team, which comprises many of the Spanish world champions, including Ballon d'Or winner Aitana Bonmati — that's if Eartha's gammy hand doesn't stop her.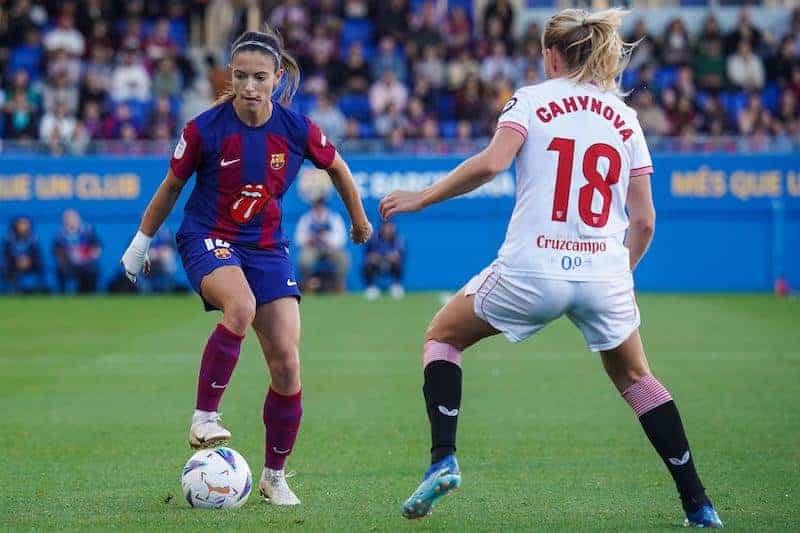 For her fractured scaphoid — it's a bone below the thumb which helps you move your wrist — the doctor's prognosis was more generous than she's used to. Six to ten weeks and she'll be healed up and back playing. It's better than legs or no legs, but Eartha knows it's a wide margin.
"If it takes six weeks, I'm fit for both the Barcelona games. If it takes ten weeks, I'll miss them both," Eartha says. "I was just getting into the swing of things, and then for it [the fracture] to happen in training in such a stupid way… it's super gutting."
She might be less resistant to reality than she was as a teenager, but Eartha's brush with amputation set her up well for a career prone to unwanted disruptions.
"I keep trying to think back and take some wisdom from that time, cause I've been really feeling low about my hand .
"I do sometimes look back and wonder, 'what would my life be like if that [compartment syndrome] hadn't happened?' But then, I also think, I wouldn't undo it.
"I genuinely wouldn't change it because some of the experiences I had are amazing. The way people treated me in hospital, the doctors, the kindness and compassion I was shown during those times was actually quite amazing. Really touching.
"I think stuff like that makes life more interesting, to have something kind of wild happening. Otherwise, life can be quite so-so.
"You need the ups and downs to appreciate it all."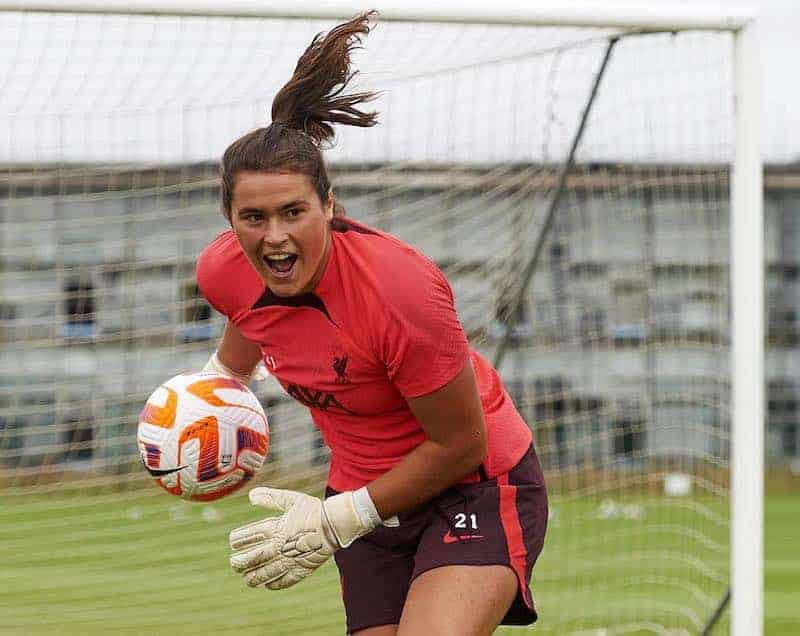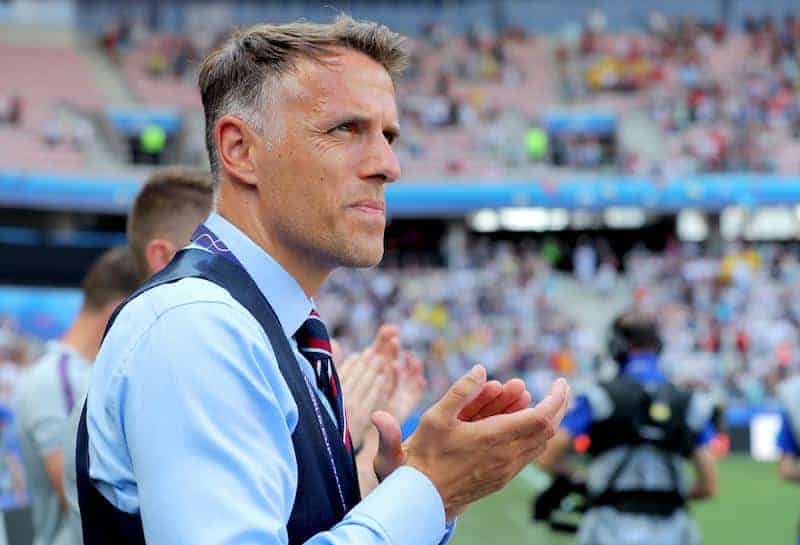 "
Relax I'm back chilled – just battered the wife!!! Feel better now!" - former Lionesses manager Phil Neville apparently having a laugh about domestic abuse with his Twitter followers back in 2012.
This week, he's been appointed head coach of MLS side Portland Timbers and, having a greater back bone than the lion's share of Premier League fans and a shit-hot shit-football coach detector, Timbers fans have complained about his arrival, saying that this tweet and others shows he doesn't fit their club ethos.
Thursday - Continental Cup


It's a sad night for Arsenal and Manchester United, who kick off their campaign earlier than they would have liked to, playing Bristol City and Everton respectively in a 7pm kick off
The teams were due to join in the last eight due to Champions League qualification, but it all went a bit Pete Tong and now they're battling it out with the ordinary folks

Sunday - Women's Super League

Emma Hayes will speak for the first time since Chelsea announced her departure after her Blues take on the Blues of Liverpool
Carla Ward's job as pointless Aston Villa manager surely depends on taking at least SOMETHING from visiting strugglers Bristol City
There's a six-pointer kicking off at 12.30pm as 3rd-placed Spurs play 4th-placed Liverpool

Leeds United Women got to the FOURTH round of the FA Cup last season, which got them a gorgeous tie against Arsenal. The Whites put seven past Chester in their first game of this campaign and on Sunday will play West Didsbury and Chorlton for a place in the second round proper.
My Leeds Hyde Park teammates and I are taking on Hepworth United on Sunday when we could reclaim first place... if we win by 12 goals and Ilkley Town lose!!!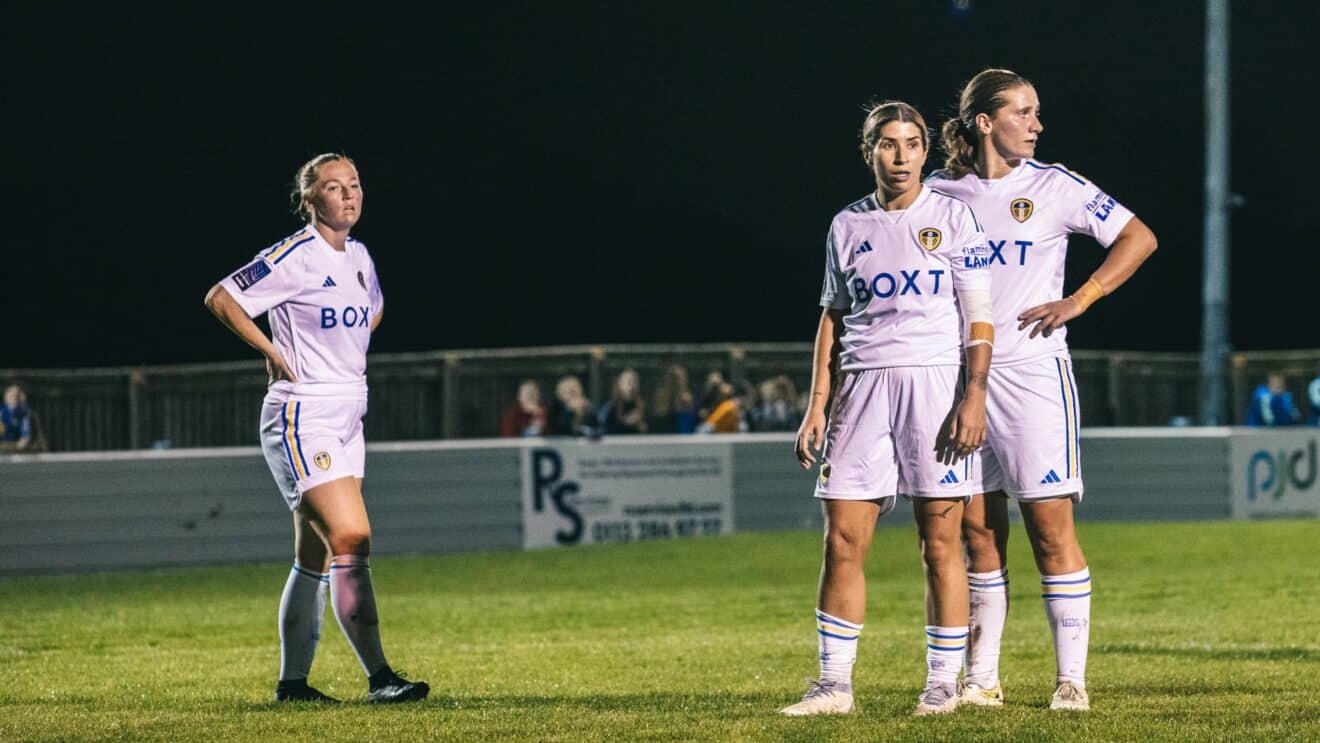 A cup is worth a comeback
At 4-0 down, I might be tempted to just stop trying, but you'll rarely see a team more up for giving the unlikely comeback a go.