I'm back! With a vengeance! Or something.
I hope that you enjoyed the peace and quiet last Thursday without your weekly portion of women's football nonsense from me. I had to take a very important trip to Northumberland in the name of resting my weary head. I have some great tales and observations from my visit to Lindisfarne, where Lucy Bronze spent the early years of her life. I'm looking forward to sharing them with you but today is not the occasion for that! Oh no! What a tease.
I haven't quite the wherewithal to engage full reflection mode cuz, in the snottiest punchline to a decidedly unfunny joke, upon my return from a week's rest and recuperation, I was hit by a hefty dose of covid.
Last time I had covid in February 2022 I was gutted that it kept me from going to see Sad Night Dynamite. I was momentarily very obsessed with this strange little duo from Somerset who make ooky-spooky hip hop which really just hit the spot for me at that time. The virus caused me to miss their Leeds gig but I subsequently watched them play at Glastonbury and had quite a terrible time, their set most memorable for the sight of their frantic techie attempting to accommodate these two over-inflated egos draping their drunk selves over a ketamine-infested teenage audience. Sometimes the things that you think will be really good aren't actually that good.
Starting to find football a bit less good than I usually do was what prompted me to have a bit of time off and as such, my ambitions for this week involved jumping back in there and seeing what happened.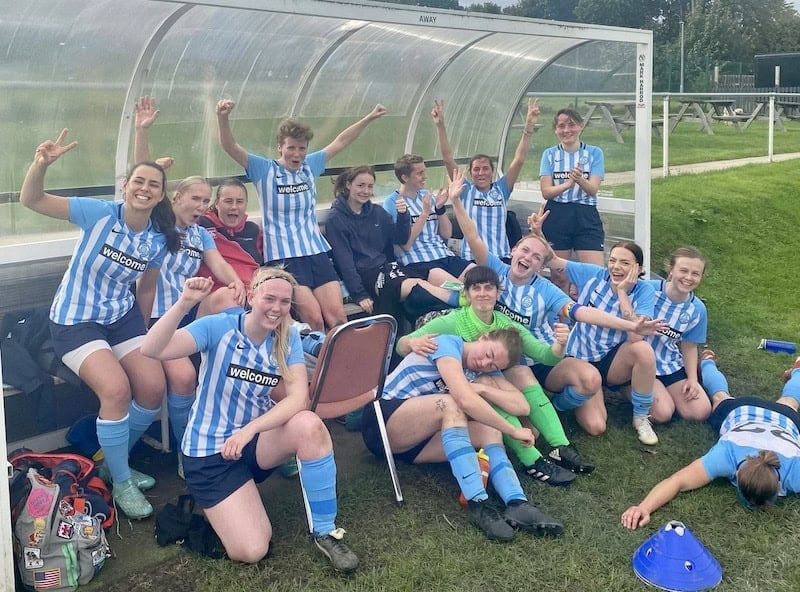 My game with Leeds Hyde Park on Sunday was very encouraging. I was a bit nervous about playing against Golcar because Golcar were quite decent when we last played them in April. After taking an early lead, we lost quite an important hun to quite a nasty injury and that really knocked the wind out of our sails, meaning Golcar seized the initiative and levelled the score soon after.
Before half time, we went ahead again in quite a brilliant way. I sort of ran into a defender, and then the ball sprang into the path of my teammate Ev who is making quite a nice habit of whacking it home in quite a straightforward fashion this season. It was a relief to restore the advantage that I felt was rightfully ours but for the Big Injury Misfortune, then at the restart I caught myself thinking, 'it would be quite a laugh just to get another goal before the half ends'. We managed to make it 3-1 there and then, and before the ref blew for the break we had knocked in a third in five minutes and the sight of that one hitting the net had me whooping like the child of a YouTuber who has just revealed they're all going to Disneyland.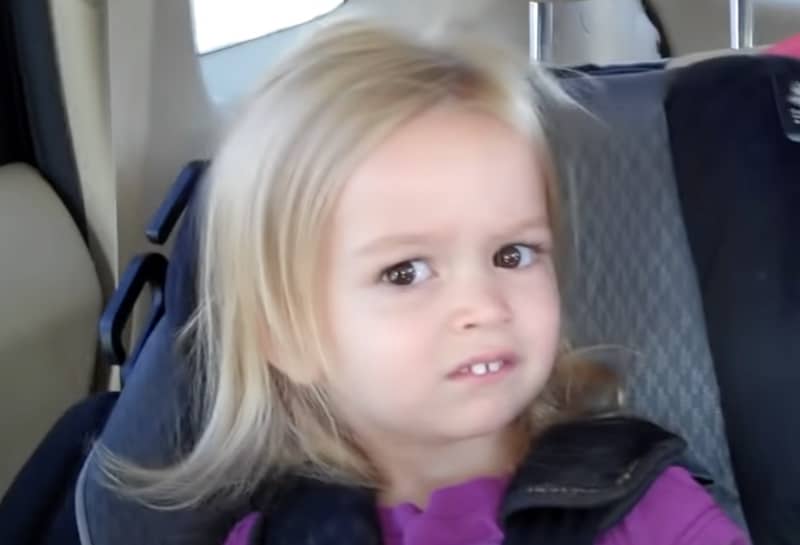 Do you remember that video of Chloe finding out that she is going to Disneyland? Chloe's Mum films her two daughters as Daddy 'accidentally' drives straight past school and casually suggests they go to Disneyland instead. Big sister Lily loses her tiny mind, all hot tears and gasps, then the camera pans to Chloe, who has the face of someone who's just been invited to participate in a Bank Holiday genocide. The car is full of joy, but Chloe can only stare, mildly concerned, between her sister, and her mum, and back to her hysterical sister.
For a hot sec, football had me feeling a bit like that, wondering what all the fuss is about, discomfited by the expectation for excitement of something that didn't feel that exciting just then. The realest part of the Chloe experience is that she hates the situation yet doesn't seem to know why. Maybe Chloe had seen too much of Disneyland, maybe Chloe didn't want that camera in her face, maybe Disneyland was nice for Chloe but it seemed nicer for Lily and that was probably quite unsettling. Perhaps she just wanted to go to school, after all.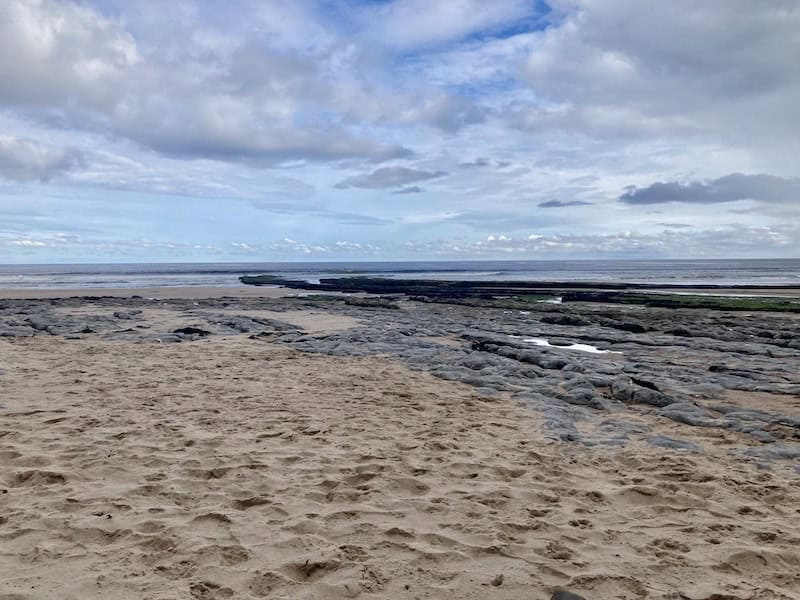 Anyway, the moral of the story is that if you ever find yourself in a similar situation, inexplicably distressed by a situation that 'should' delight you, spend a few days watching clouds and you might just get it back. After the thrill of the win over Golcar (it ended 10-1, by the way, we are massive), we reconvened at the pub and I couldn't take my eyes off Newcastle battering Paul Heckingbottom's Sheffield United. I don't know if that was the magic of football or just pure laughs, but either way, footie was back in my mind and heart.
But 'tis the week for reunions with old friends, apparently, and so just as soon as I was warming up my footie muscles again I had an appointment with one Mr Covid-19. So here are a selection of things which have filtered through into my tiny poorly world this week.
Thanks for reading and stay chooned,
The Women's Super League is back on Sunday and I'm looking forward to seeing some of my favourite ladies back in action. Here are some of the questions on my mind:
Will Chelsea win it for the fifth successive season?
How bad will getting knocked out of the Champions League actually be for Arsenal?

Won't Jonas Eidevall's ladies perhaps enjoy a little time to rest and probably play a bit better in the league?

Who is going to be Ella Toone's new bestie?

Millie Turner and Maya Le Tissier are both in the frame and I want to see a nice clean fight.

Is Mary Earps going to continue to be THE BEST keeper in the league?

It's hard to believe she'll be on her best form when she's not been having a very special time at Manchester United and seemingly wants out.
Meanwhile, new Aston Villa signing Daphne van Domselaar is just 23 and looked a bit alright when theNetherlandsbeatEnglandearlierthisweek.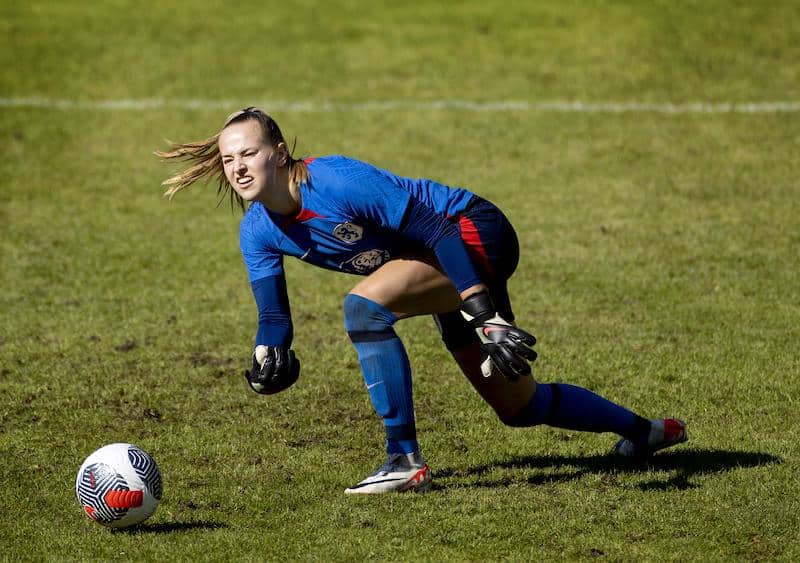 Are the World Cup stars gonna keep on starrin'?

It'll be entertaining to see Japanese goal machine Hinata Miyazawa get going at Manchester United and after all the fun of England scoring headers against Scotland, I'm in the mood to see Amanda Ilestedt thump a few home with her noggin for Arsenal as was her habit in New Zealand and Australia.
Dunno though, bet they're all a bit knackered lol.

Will Manchester City shake off tha funk?
How will little old Bristol City do?

These lot have kept it pretty real for a long time when it comes to supporting women's football and now they're back competing with the big boys after getting relegated in 2021.
It's Bristol and Leicester City going it alone as the two WSL teams not attached to Premier League sides.
Tough out there but would love to see Bristol stay up.

Will Phallon Tullis-Joyce get the opportunity to share some of her incredible outfits at Manchester United?
Is Rachel Daly about to go up another level after bagging 22 in 22 last season?
What will Chelsea do with all of those goalkeepers?
Anyway it obviously wouldn't be a queer person thriving prominently in the world of football without an itty bit of backlash. I only wish that the hundreds of annoying little worms calling Rapinoe 'the worst person ever' understood how she does not care.
I fear that the less that she cares, the more they want her to know she's awful, and as like magnets repel, these two forces will never meet, and so they'll just keep doing their own thing in each other's orbit, bitchin' and thrivin' and bitchin' and thrivin' until we all pass away. I think I know which part looks more fun.
For every 'worst ever' comment there's at least one 'legend' and that's probably about how it should be. On some level she is an absolute wind-up expert and I'm glad to see the back of her. It's likely a relief to every non-American in the world that we won't ever see another tournament dominated by that damn celebration again. But for this pink-haired dyke to have burrowed into the psyche of so many outraged men on the internet is the most triumphant irritation of all.
In the future we'll have players who score goals, we'll have players that are outspoken and hold power to account, but will we ever again see someone so skilled in the art of not giving a shit while boiling the piss of the worst people ever?
Cheers Pinoe, you little bastard.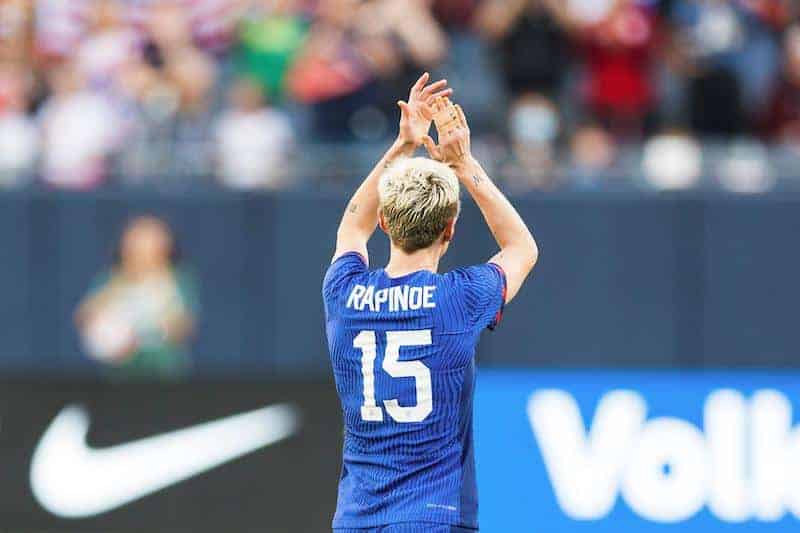 Protectors of the sea people
Kit suppliers Castore are in big trouble because they've made some shirts for Aston Villa which make all their players look really sweaty.
Castore? Yeah. They make football kits. And cricket kits. Even a few bits and bobs for Andy Murray, apparently. They only launched in 2015 and they've already managed to land some pretty high-profile gigs and made a good bit of cash.
It seems a bit crazy to me. Nike and Adidas and Umbro and Puma and Macron have been making sportswear for decades. Do we really need anyone else to have a go? Two brothers from the Wirral, Tom and Phil Beahon, thought so. They gave up half-successful careers as a footballer and a cricket player respectively to pursue this wildly profitable venture making kits which are, by many accounts, only half-successful.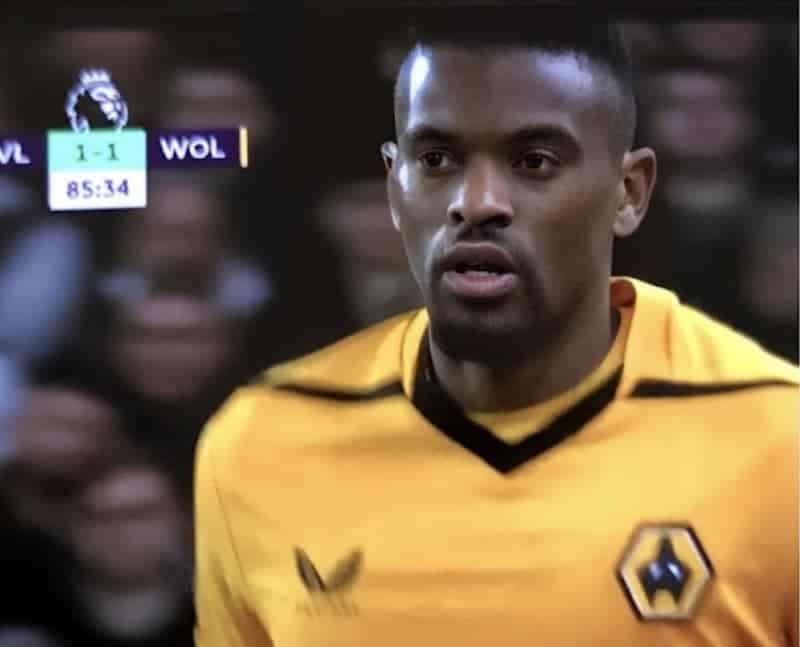 Last season, Castore sewed Nelson Semedo's Wolves badge on upside down. Piero Hincapie's Bayer Leverkusen badge was the right way up, but it had had enough midway through a match and made a break for it, threatening to peel clean off.
Castor oil is quite good for stopping things sticking but a quick Google throws up famous twin bros Pollux and Castor as a possible origin for this new and quite shit sport brand. Mythology sells, just ask Nike. It also tells me that these brothers were considered protectors of people at sea. Dunno about you but I don't reckon John McGinn's gonna do too well at sea.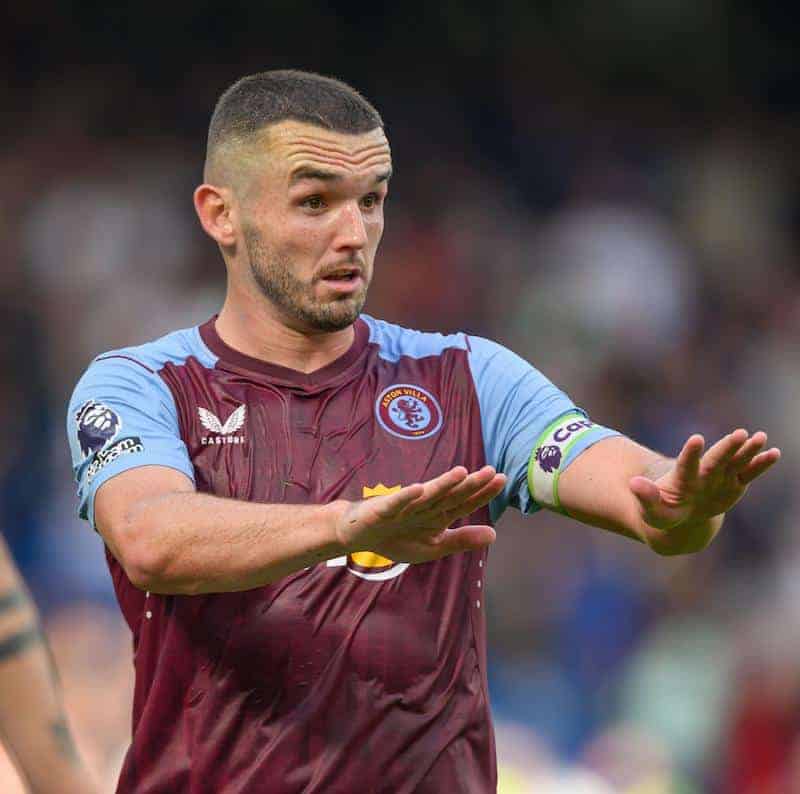 Reports say that Aston Villa players are carrying up to 500g extra weight in their own sweat!!!!!!
In The Athletic's high-praise explainer of the market's exciting new brand, the Beahons are pretty proud of having started out knowing jack shit about making clothes, searching high and wide to source fabric from family-run mills in Italy. I just wish someone had told them they didn't need to swim them home again.
The Lionesses are OFF COLOUR and I HATE it.
16-year-old boys got nowt better to do than chop down trees these days?
Society-altering viruses that are several years out of fashion.
The Women's! Super! League! on Sunday!

12.30pm - Aston Villa v Manchester United
1pm - Everton v Brighton
2pm - Arsenal v Liverpool, Bristol City v Leicester City
3pm - West Ham v Man City
5.30pm - Chelsea v Spurs

Leeds United Women have the pleasure of travelling to PETERBOROUGH for an FAWNL Cup tie on Sunday, kick off 2pm.
New Netflix docuseries which promises to give 'never-before-seen insight into who David Beckham actually is' coming out on WEDNESDAY.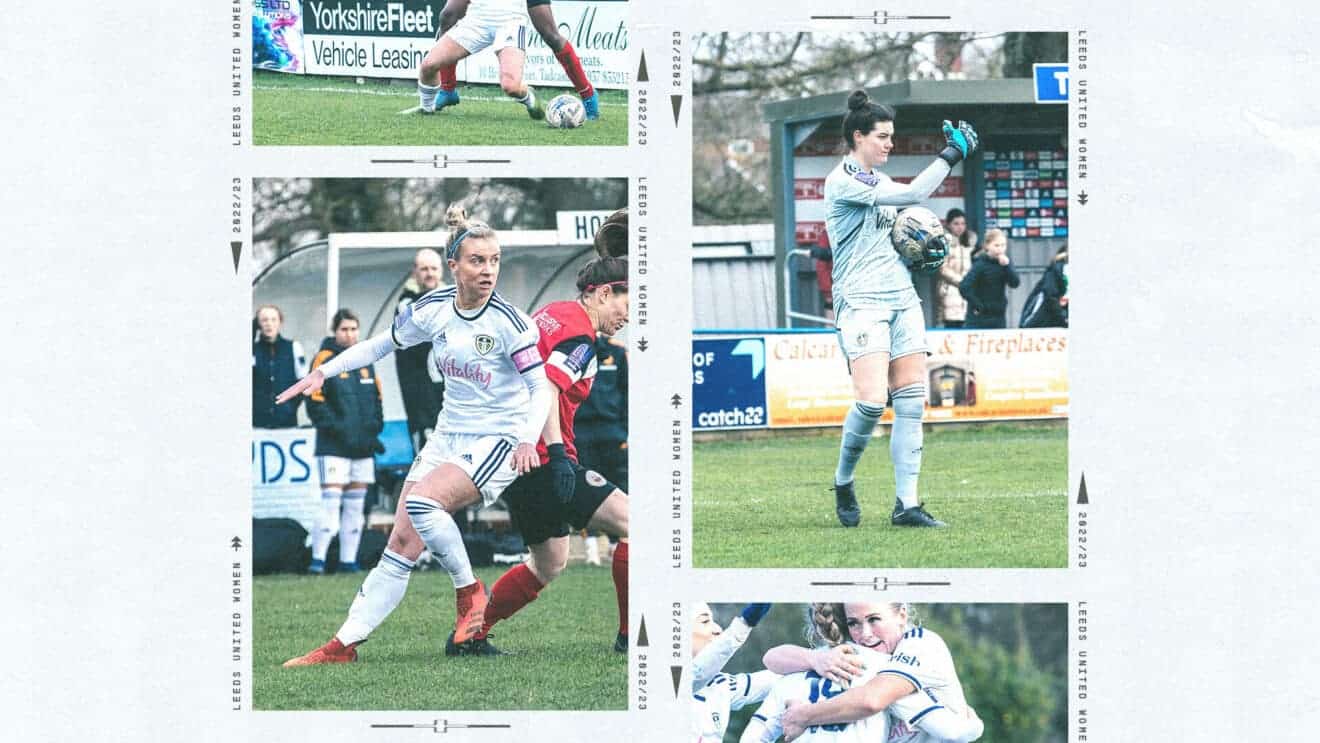 Out of the Devs, into the goals
Leeds United Women are in a bit of a pickle with injuries at the moment. Enter Katie Astle, the 2019 Development Player of the Year.