I've got another Tuesday edition of 31/7 for you. Thanks for reading it. This time I've been

thinking about:

how we know who the REAL winners are
keeping your head when everyone wants you to fail
terrible Maradona impersonations
...and some other stuff!
I'll be back on Thursday with even more women's football goodness.
Everything is a bit topsy-turvy in the Women's Super League right now. This is great news if you don't support a team because the division tends towards predictability and that's no fun for anyone who signs up to sport for its exciting twists and turns.
It's great news for supporters of Leicester City, who waited until January for a win last season but have already bagged two from two. It's great news for Liverpool, who also had a dismal start to their 2022/2023 campaign but are yet to concede a goal.
Meanwhile, the Arsenal are fourth from bottom and Aston Villa, who were tipped to be fucking massive this term, are looking rather weak and weedy indeed - though they're protected from relegation so far by lil old Bristol City, who are on course to fulfil expectations and go straight back down again.
Just as one women's football league cranks up, another is winding down - though the NWSL is refusing to go quietly. There's one game to go and usually by this point you have a clearer idea of how things are going to end up.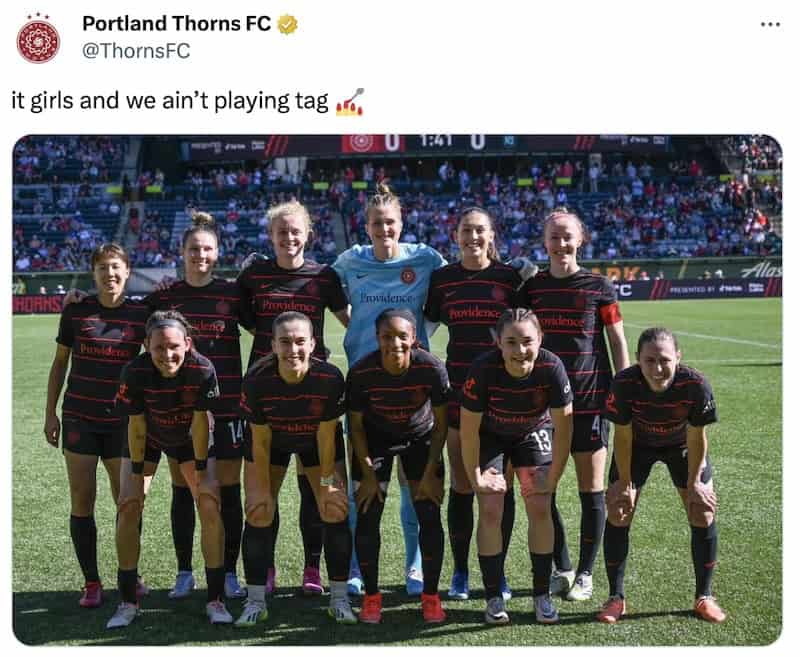 The Portland Thorns are on track to lift the NWSL Shield by finishing in first place but, trailing them by one point, San Diego Wave could pinch it off them.
These two will get a bye in the first round of the play-offs, which is one of those crazy extensions to the normal season that Aussie Rules has and Rugby League has and the NBA and loads of other sports seem to endorse but for whatever reason has never caught on in British footie.
The teams that finish third, fourth, fifth and sixth, will pair up and play a knockout match for the chance to play the first or second team and then the winners of those games will play the Championship match which will decide who is the REAL best team in the league…. because it doesn't make sense for the side that accrued the most points over the course of the season and therefore the most consistent performers. Give me drama! Give me injustice!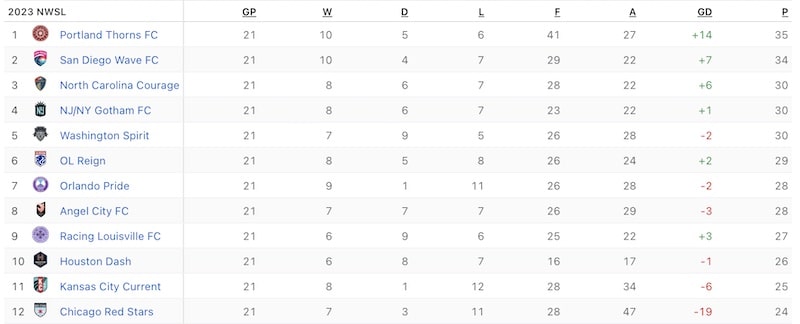 So San Diego Wave and Portland Thorns will definitely be in that little fight-to-the-death crew, but who will join them? No one else is safe, yet. All of the teams in play-off spots are at risk of losing them, with four teams outside the play-offs in with a chance of a late steal.
And then the biggest drama of all is that of course some of those teams are playing EACH OTHER on the final day which spells a giant headache for whoever is interpreting these moving parts on live broadcasts for an audience overwhelmed by all the permutations and calculations. Good luck lads!
On Sunday, I watched the second episode of Netflix's Beckham documentary, in which David's reckless kick out at Diego Simeone in the Last 16 game against Argentina at France '98 earned him a red card and a season of grief from the England fans which populated every stadium he travelled to with Manchester United.
Would Lauren James have faced similar treatment if her stamp on Michelle Alozie had spoiled England's best chance in forever of winning the World Cup?
I imagined not, because women's football fans are less toxic, more open to the idea that we all make mistakes, more inclined to forgive and forget at the drop of a "Lauren is really sorry". The strength of feeling expressed against Alessia Russo by the home Manchester United fans at Leigh Sports Village on Friday surprised me, as it showed that the women's football audience is happy to give squashing players down a good go.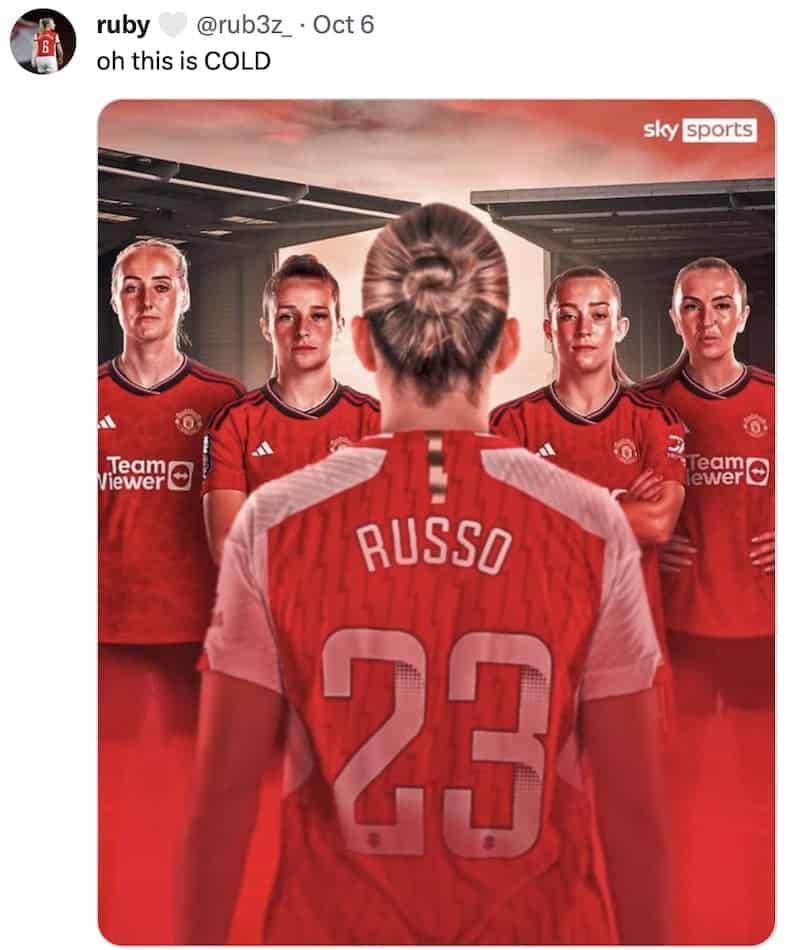 I can see why. Just as England would be united in triumph, they'd be united in defeat - but club business is much more serious. Really sorry Lauren's misdemeanour had a tiny shelf life - all she did was forget herself in the heat of the moment - whereas Russo spent weeks deliberating whether or not to leave Man Utd and came out of it thinking 'yes, I am too big for this team and I'd like to score against them next season'.
It's an affront, a betrayal, when a player moves onto bigger, better things, especially when they're only ever so slightly bigger and better. No one likes to get left behind.
Just as booing was the soundtrack to one of Beckham's best ever seasons, Russo seemed to respond positively to the hostility. Within 14 minutes, she'd helped to put Arsenal into the lead, shimmying the ball over to Steph Catley who launched it forward for Stina Blackstenius's opener. Have that.
One of the headlines from this summer's World Cup was that, after years of being officially garbage, women's goalkeepers had finally arrived. Well, I regret to tell you that no sooner had they arrived they have departed again.
Last season's number 1 Manuela Zinsberger looked a bit of a chump on the opening day. The one Liverpool goal which condemned the Gunners to a bad start to the season wasn't entirely Zinsberger's fault, but she wasn't behaving like a title-winning keeper, either.
So Arsenal boss Jonas Eidevall gave January signing D'Angelo a go at Leigh Sports Village, where the poor handling of one exceptional Gabby George ping by D'Angelo gave Man Utd an equaliser. Racing Leah Galton to the ball, D'Angelo hoped to boot it away but put her foot through nothing, leaving Galton to shoot into an empty net.
The saddest part is that D'Angelo wasn't even close.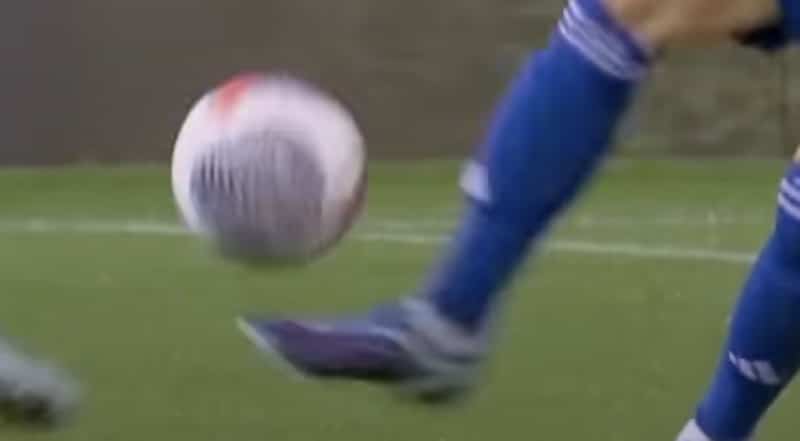 Terrible day for a 30-year-old goalkeeper who has been kicking balls for longer than many Arsenal fans have been alive, great day for neutrals and fans of musical theatre.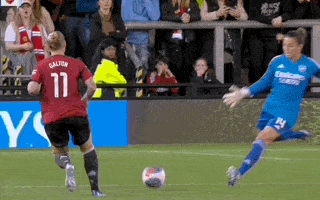 But hey, if really sorry Lauren gets a let-off, so does D'Angelo. Everyone is allowed precisely one mistake. It's just unfortunate for D'Angelo that this one came as she was lobbying for the no.1 shirt during one of Arsenal's most important games of the season.
One goalkeeper who opted not to learn any lessons this weekend was Everton's Emily Ramsey. Hashtag we all know a goalkeeper who thinks they are Maradona. But fine, the consequences were minimal as Leicester's Lena Petermann missed the target after pinching her pocket.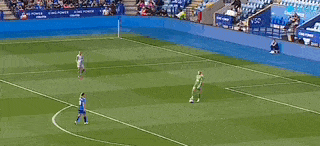 She'd got away with this one, but the Foxes had clocked on to the fact that, for all her best impressions, Ramsey was not in fact Maradona. And when one speed demon was deployed to shut down any hope of Everton playing it out from the back, Ramsey forgot what happened last time and refused to play it safe.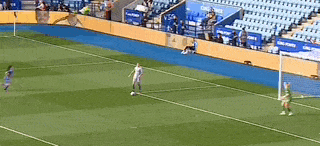 Shoutout to defender Nathalie Björn, there, absolutely dropping her in it.
I'm just really curious to know what was going through Ramsey's head when she saw that absolute whippet out of the corner of her eye and chose not to immediately put her laces through it. Who could finesse their way out of that tight spot? Possibly not even actual Maradona.
On the one hand, I respect her respecting her own ability, on the other - fookin' get rid man!
I'm sorry to report there is a third shot-stopper in contention for the coveted Goalie Gaffe of the week prize.
Newly-promoted Bristol City were only 1-0 down at Brisbane Road, not a bad output for 30 minutes against a better team than all the sides they were playing last year, I'd say. But then it was time for City's Kaylan Marckese to do something fairly innocuous - take a goal kick.
Martha Thomas was hanging around menacingly, but Marckese wasn't too troubled. 'I'll just kick this ball really hard upfield', she thought, generally a fantastic strategy, but she was soon cursing the power in her own legs as the ball rebounded off Thomas' back and rolled speedily into her net. 2-0.

Perhaps the greatest tragedy of all, though, was that the camera was hanging about five million miles from the pitch. Last week, I thought I was going to vomit watching Bristol City's highlights on a camera apparently operated by a sentient plate of jelly and the WSL was at it again this week, a wibbling-and-a-wobbling away to ensure I couldn't pry into Marckese's shame as thoroughly as I deserve.
I'm kind of joking. Obviously, I am someone who does not positively relish seeing people suffer or lick their lips at the first sign of another person's distress. Butatthesametime sport is more than just who scored and how. There are many reasons why I became a football fan. Mostly, I came for the camaraderie, but I'm definitely staying for the HD expressions of despair. I want the stories, I want the heroes, the villains, the drama, the plot twists. Most importantly I want GIFs that don't look like they were imported directly from the 1950s.
Everybody went a bit crazy last month when Barcelona's World Cup players presented themselves at a men's fixture to receive a little round of applause. Put frankly, they all looked outrageously gorgeous and stunning.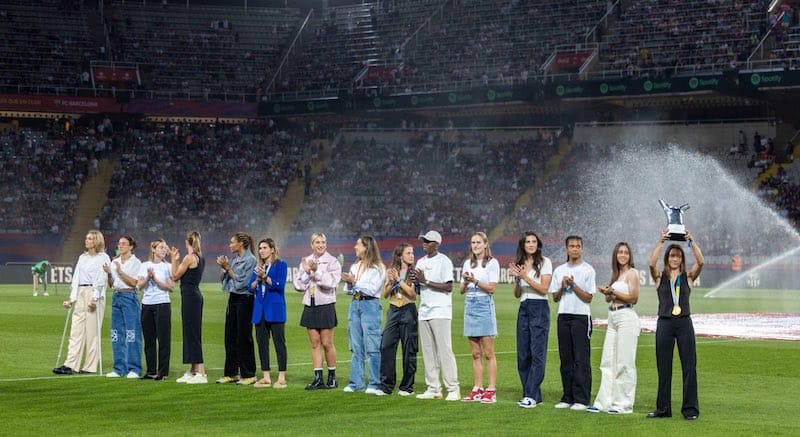 Ona's silk combat trousers… the waistcoat on Aitana… Asisat dripping from head to toe… and for God's sake NOT Lucy Bronze with the little bun and glasses.
It is not permissible to be great at football AND look cool. On both fronts, Barcelona have transgressed and probably I'm never getting my heart back.
Recognising this power and perhaps taking a little bit of inspiration from the fashion-obsessed NWSL, Barcelona's media team previewed their La Liga F game against Sevilla with footage of the players' outfits as they arrived at the stadium.
It didn't quite deliver in the way they might have envisioned since, with the exception of 20-year-old Esmee Brugts, who donned a black Nike Jordan t-shirt with stone Nike Jordan trousers, pretty much everyone else was wearing… the same thing.
Patri Guijarro spiced it up with a silver jacket and Alexia looked like the queen herself with an extravagant collared shirt. But really, if you're off to Catalonia too soon I can quite confidently tell you that some variation of blue jeans and a white top will see you right.
Have you ever gone in net? Is it really as hard as all these goalkeepers are making it out to be? Please share any horror stories or words of wisdom by emailing [email protected] or just 👏🏼 hit 👏🏼 reply.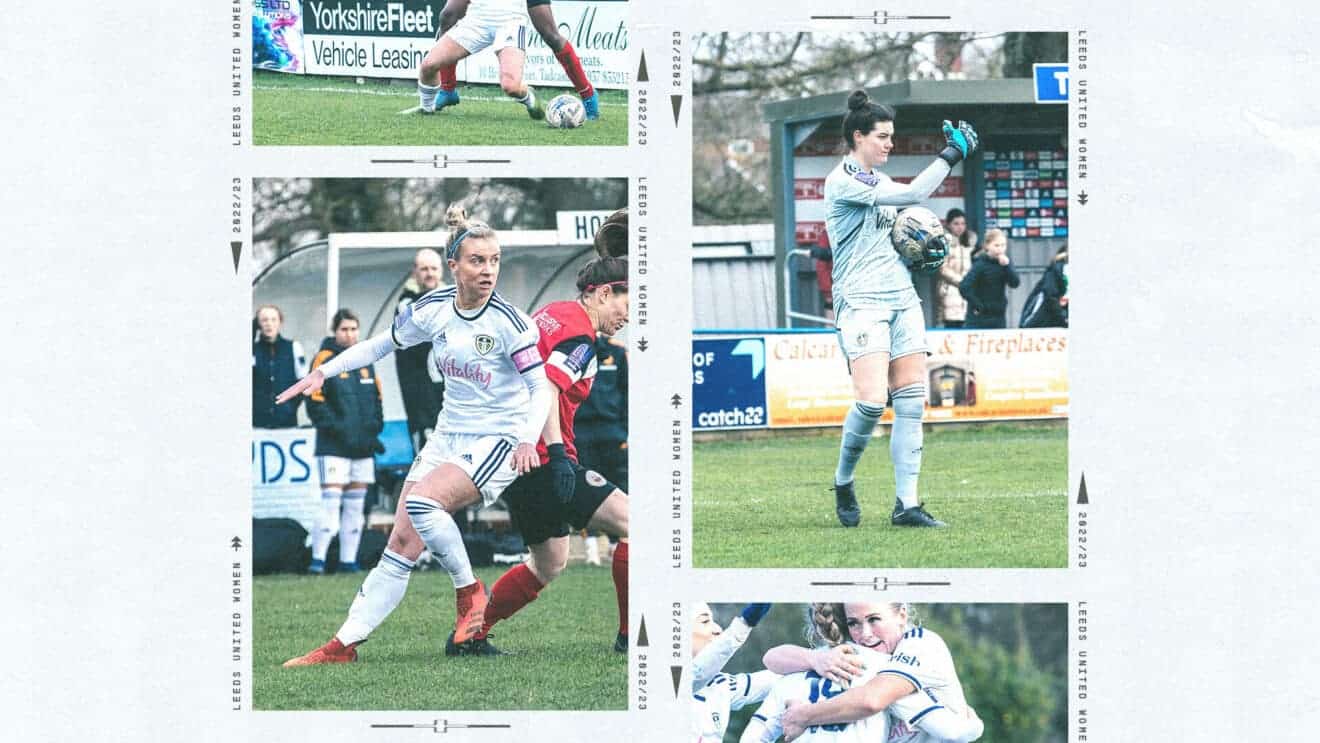 The right moment
If I were playing in a team against Leeds United I would simply stop letting them put Jess Rousseau into one-v-ones with the goalkeeper.