Alistair Woods is an artist living and working in Manchester, but in 2017 'A Portrait of Jack Charlton' was a bit of a giveaway that his allegiances are with the light side of the Pennines. Newer work at Castlefield Gallery in Manchester featured a player whose legend could have been enhanced if he'd taken up Bill Fotherby's offer and joined Leeds in 1988.
"Diego Maradona's in my recent work due to a recent trip to Naples," Alistair told me over email. "The amount of tributes to him around the city was almost sacred, and felt the same as seeing all the, what I've seen described as 'votive aedicula' shrines all over the place.
"Using Maradona is not only being able to incorporate football into my work, to an extent a bit of humour too (let's face it, the bust is pretty ridiculous) but also an attempt to tap into that energy of devotion that comes from football fans and how it compares slightly to paintings of the Virgin Mary from the 15th century, for example.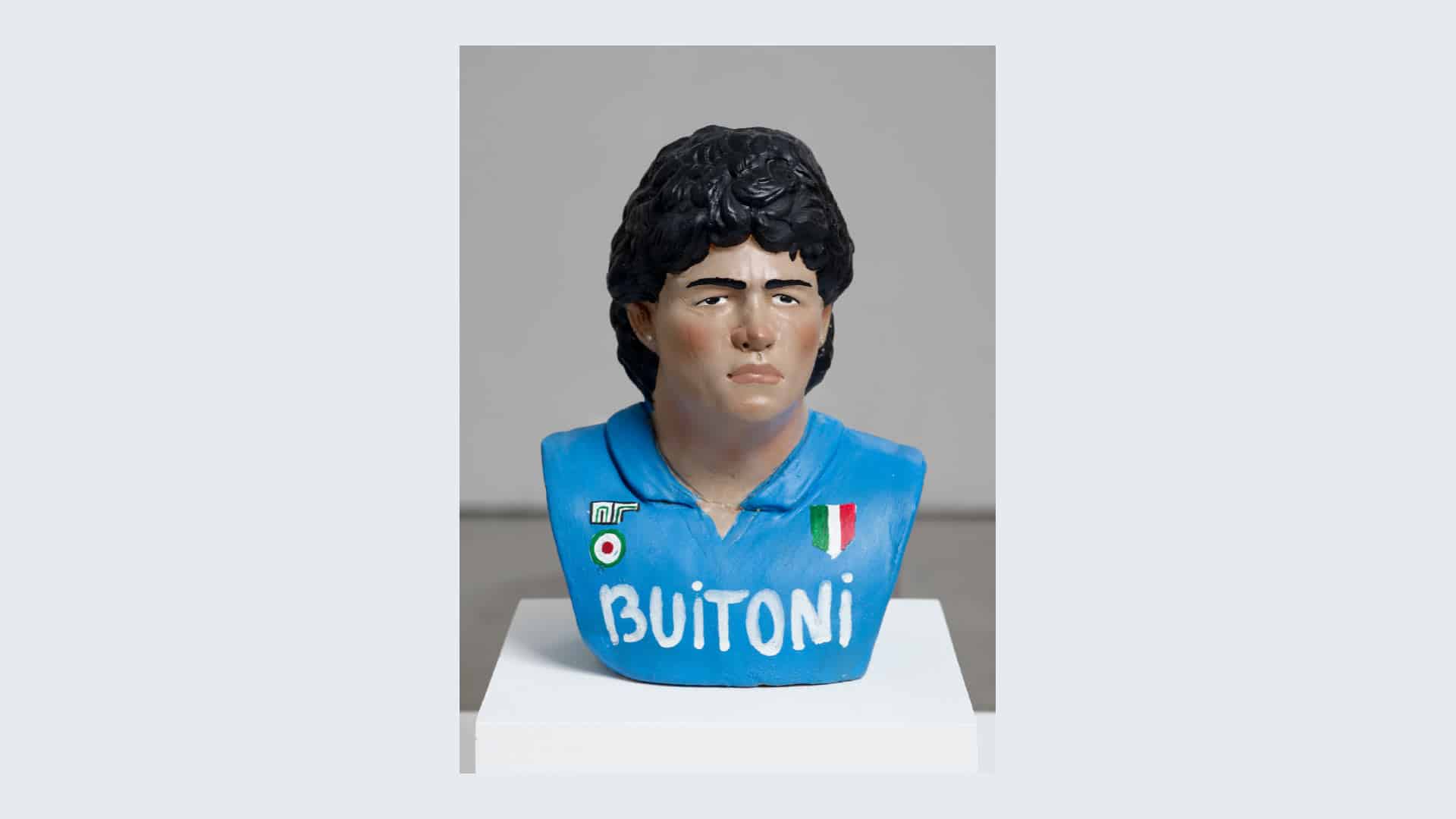 "I've been making references to football in my work for quite a few years now, mainly by using items synonymous with football either as details or to make marks on the canvas. I've lost track of the number of times I've included pin badges bought outside of Elland Road pinned to a canvas or betting slips for Leeds to win the FA Cup nailed to a gallery wall. In making the initial compositions, I often use initials of casual groups or the imagery taken from banners and I've developed a technique of staining the canvas with smoke bombs.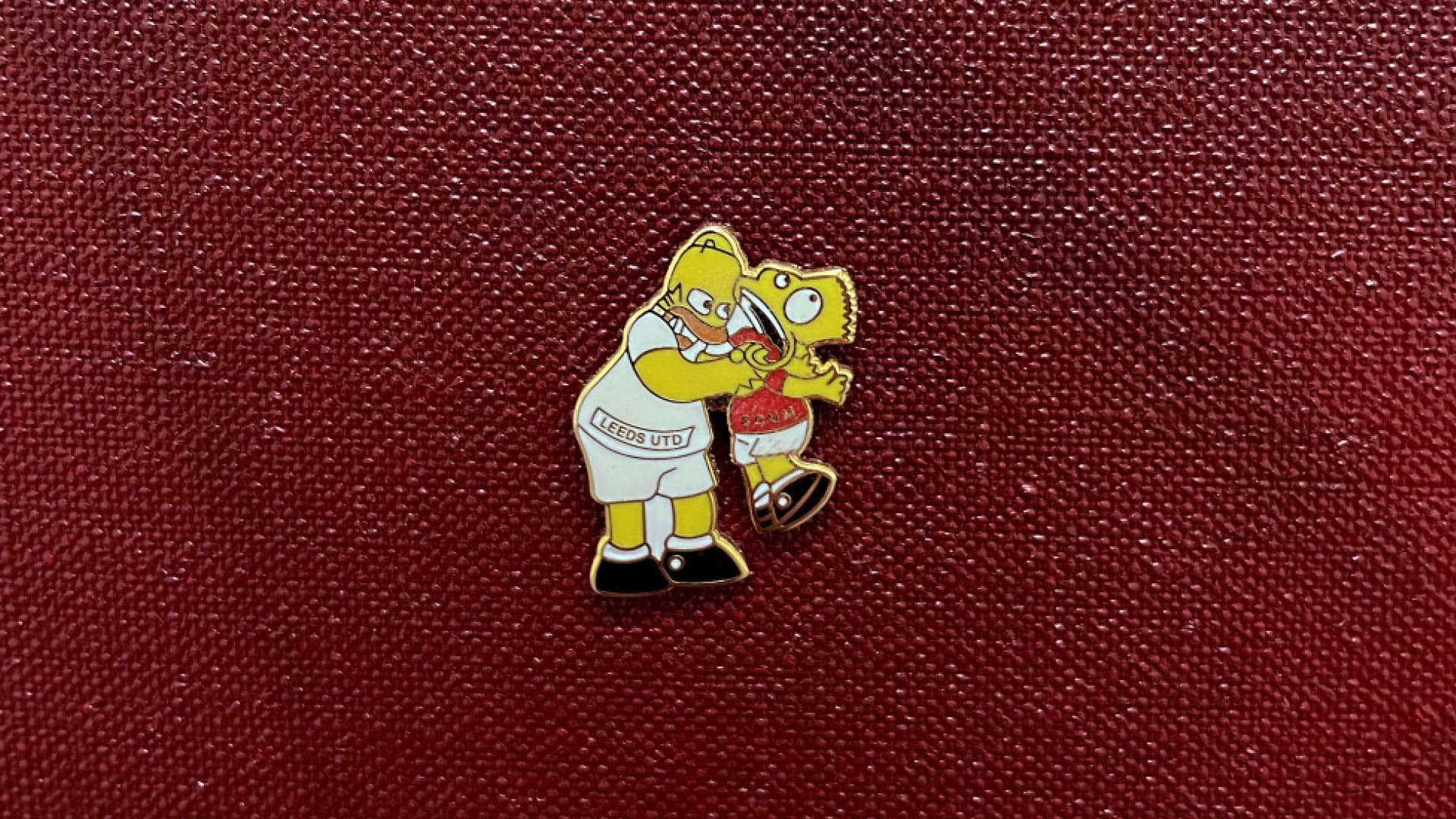 "The use of flags and banners, often created with simple means, the bedsheet and a can of spray-paint being a firm favourite, is similar to the likes of a beautifully created trade union banner, both essentially bits of fabric for the working class to stand under/behind in order to help identify themselves and beliefs. These types of banners are beautiful and for me hold the same importance and elements of symbolism as a classic still life painting from the 16th century.
"I'm particularly drawn to things like pin badges featuring The Simpsons or a scarf that has characters from Frozen on. I like the idea of taking something that doesn't belong to you and using that to create a whole new meaning."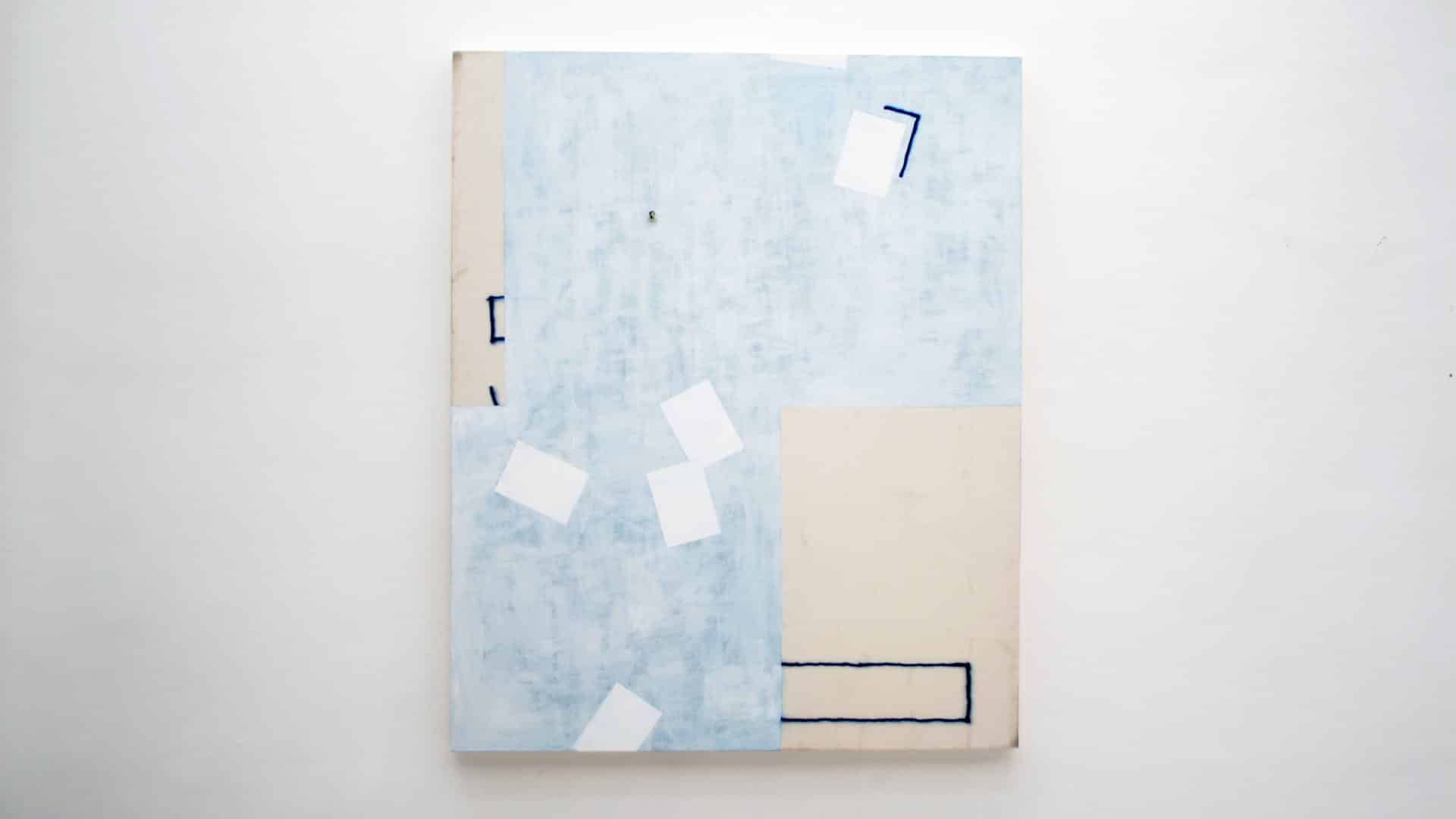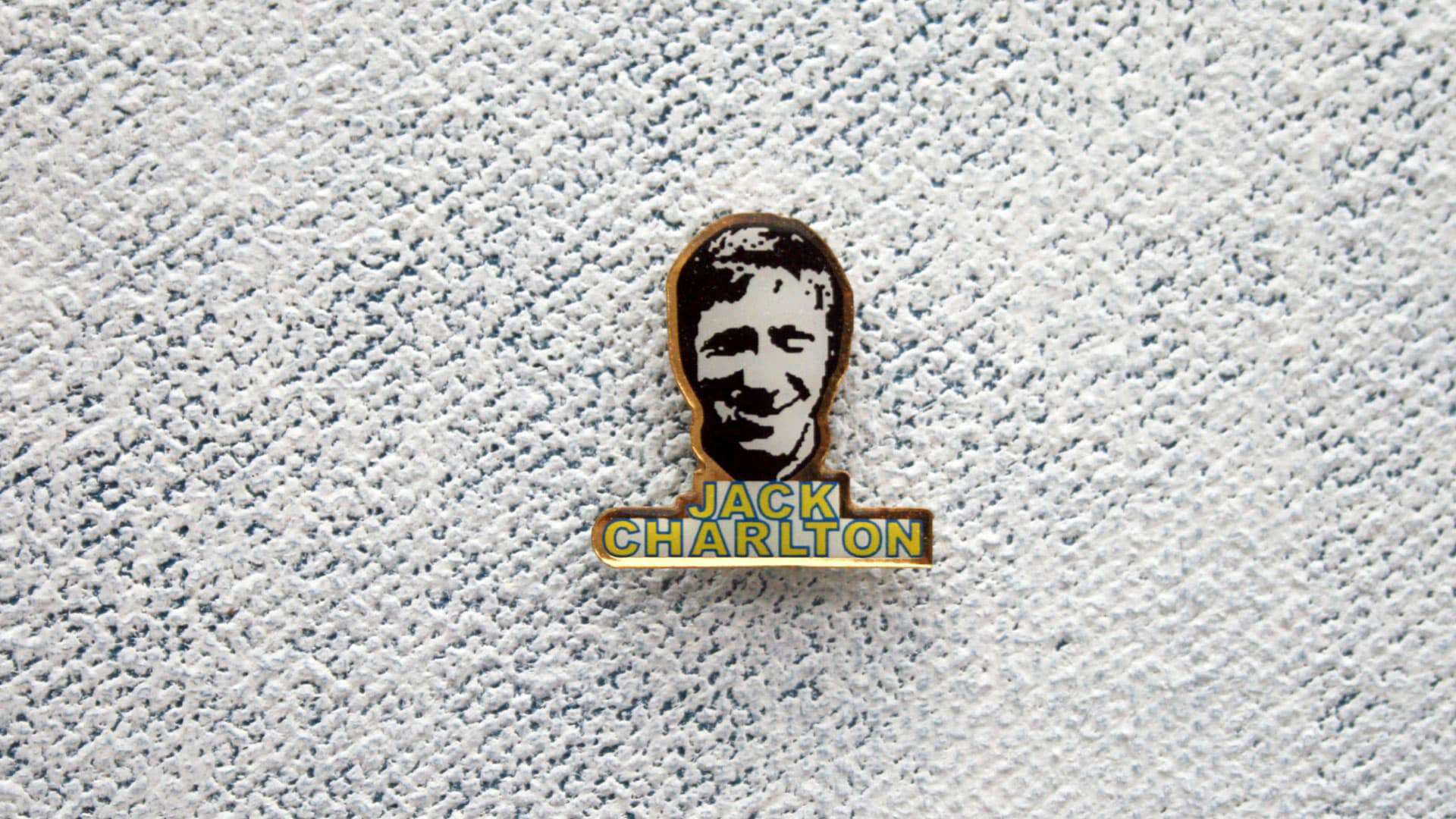 I asked Alistair which Leeds players should be thought of as artists:
"From everything I've seen, Eddie Gray should very much be considered an artist, same goes for Pablo Hernandez. We've all seen what Klich can do with a can of spray-paint so that shouldn't be ignored. Batty and Radebe tackles were works of art. Bielsa transcended art, and for me is godlike. And I hear Rob Price is pretty good at collage too."
See more of Alistair's work at alistairwoods.co.uk or @_alistairwoods on Instagram.
(This article is free to read from TSB magazine 2022/23 issue 08. To buy paper copies or read more, click here) ⬢