In the midst of the money crazed spending of Peter Ridsdale's Leeds United in early 2001, there was a significant headline on the back of the Yorkshire Evening Post which for a moment had one young fan incredibly excited, a sentiment I'm sure was replicated across the city.
There, for all to see in full colour, was the rather unflattering concentration-face of a certain Brazilian superstar, a rather injury prone superstar, whose club were rumoured to want to loan him out to regain his match sharpness. Inter Milan had seen one knee injury too many and were believed to be losing patience. It was said that representatives of Leeds United had been seen in the offices of the San Siro.
Ronaldo was arguably the greatest striker in the world in a time before Messi and the 'other' Ronaldo. R9's pace, finishing, skill and brute strength made him a nightmare to play against and a joy to watch, which is why he graced the fields of so many of Europe's great football establishments.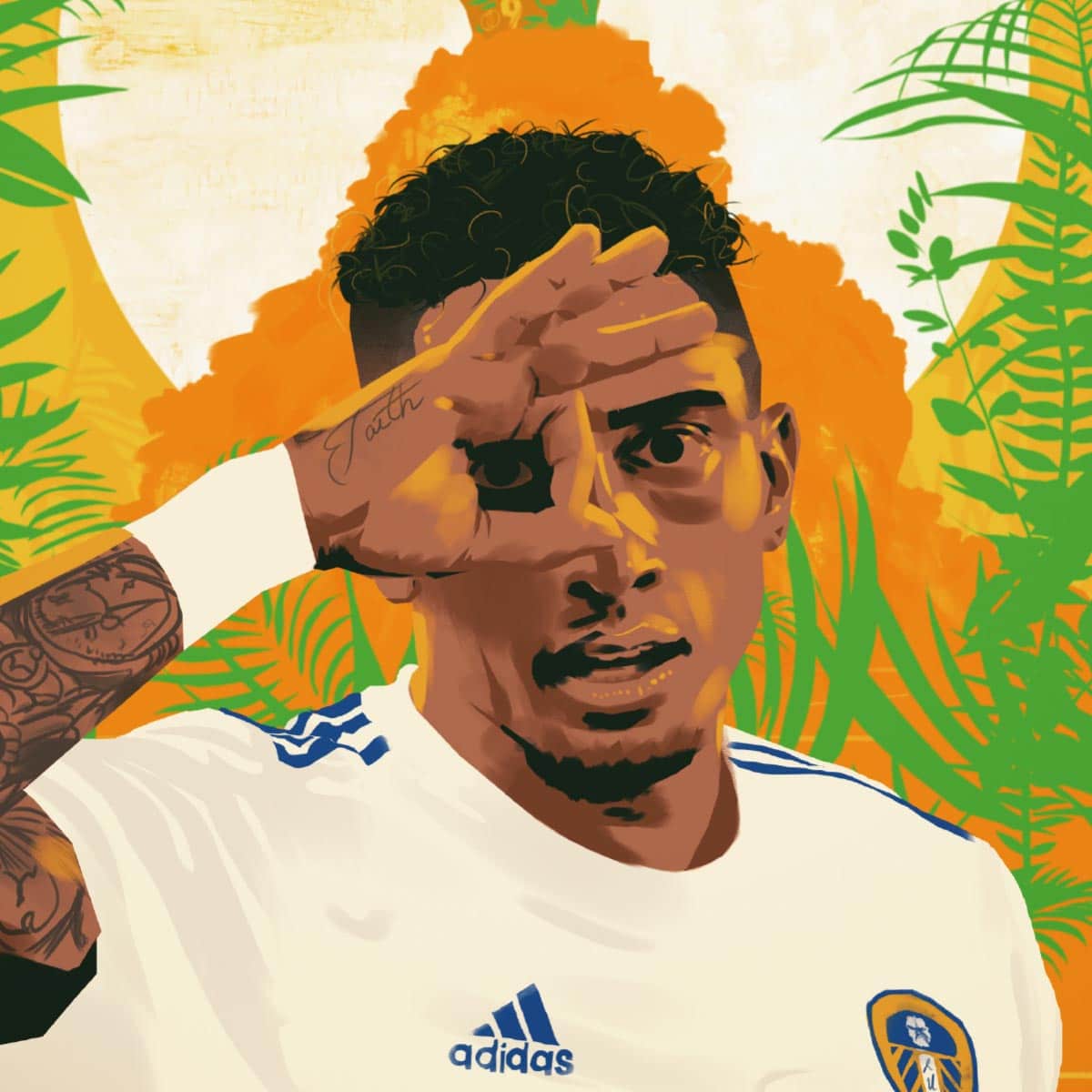 You can see the fear in the defender's eyes
But the excitement felt the day he was linked to Leeds was tinged by a hint of realism. The idea was wonderful if wildly unrealistic, and anyone with a hint of footballing knowledge knew who the real target of the San Siro visit was. Instead of the explosive strength of a Caipirinha, Leeds were more in the mood for the smooth and consistent flavour of a Guinness. By the end of the window it was not Ronaldo but Mr Robbie Keane walking through the gates of Elland Road.
Though the dream was not realised, it reflects the romanticism we still feel when considering Brazilian players in our beautiful game. The bright yellow jerseys, the flair of the play and joy they seem to bring to any field has never failed to fill stadiums, sell shirts and get people excited both in grounds and on TV. From Pele to Ronaldo, Rivaldo to Ronaldinho, and more recently Marcelo and Neymar, the list is long and rich with talent and exhilaration.
Elland Road has never been an arena blessed with this spectacle. Not really. The young Adryan was an experiment of Massimo Cellino's, and he sparkled here and there but could never get to grips with the British climate or style of football. His light was extinguished before it was really allowed to shine. Before that? A World Cup winner you say? Roque Junior had a noteworthy game against the old enemy, but was really a panic loan who only helped an already leaky defence take on even more water. Something about being between a Roque and a hard place.
There was a time when Brazilians were rarely seen in the English game, considered too much of a luxury, too precious to play at Stoke on its rainy Tuesday nights. But this changed as the Brazilian game changed too. Still skilful, exciting and fun, but stronger, more hard working and determined in its approach.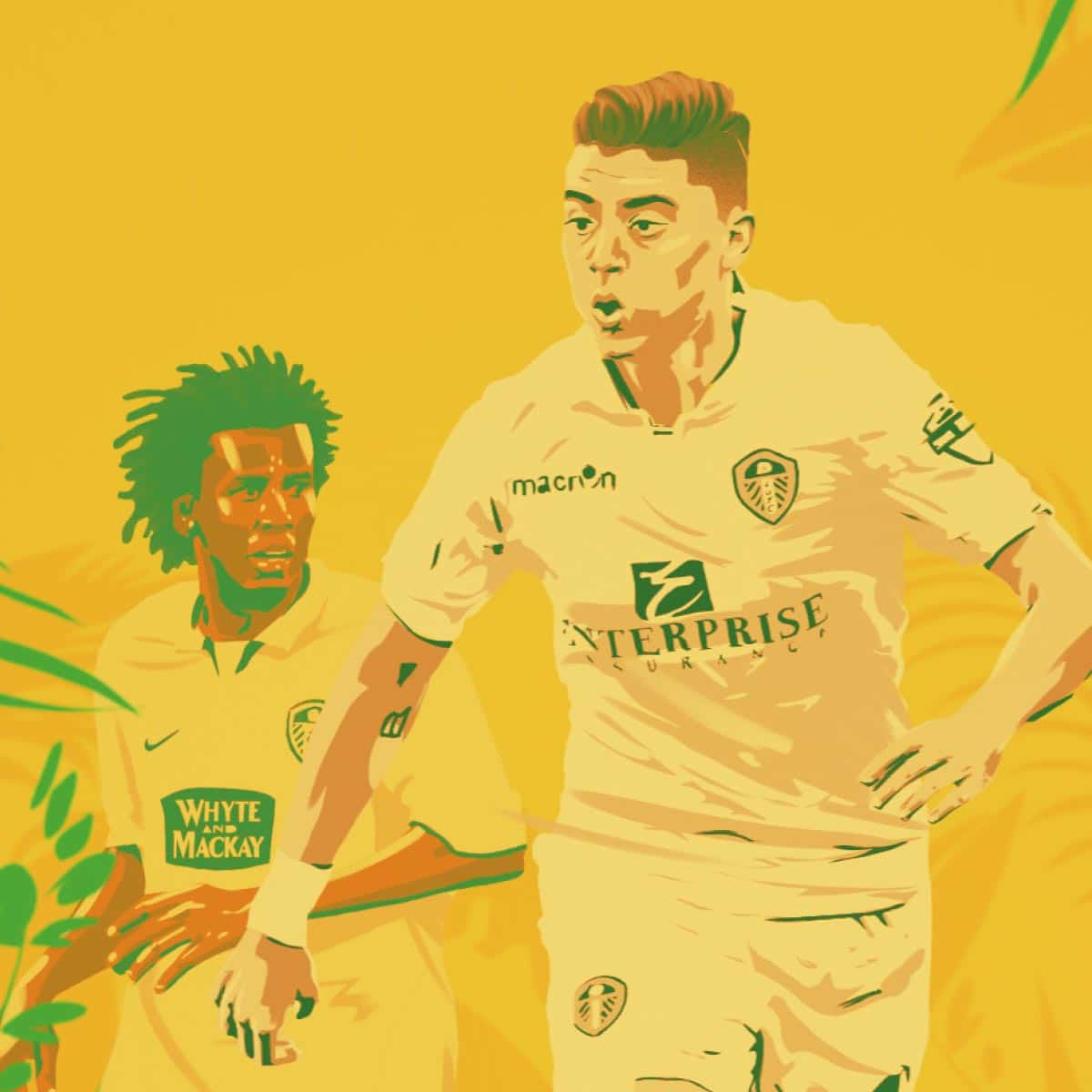 Raphinha is our first Brazilian of real note
Maybe this is why things have changed at Leeds now too. From R9 to R18, our shiny new Brazilian is already lighting up the Premier League with a fire of his very own. Raphinha has been a delight and is already demonstrating the pace and ability we hoped he would.
Ignoring the fact that Rodrigo is also Brazilian born (raised in Rio before departing to Spain in his early teens), Raphinha is our first Brazilian of real note and is the kind of player who has you on the edge of your seat every time he gets the ball at his feet, creating anticipation and excitement in a way only Pablo Hernandez can replicate. He may already be exceeding that level.
Raphinha is the classic modern Brazilian player, moving from his first serious youth football experience at Avai to Portugal before even playing a single senior game. Language plays a part in so many Brazilians making Portugal the first stop on their European adventure, and in Raphinha's case he was scouted and signed by Deco's D20 Sports group. He thrived in his new surroundings.
At Vitoria Guimaraes he was the 'Breakthrough Player of the Year' in 2017, followed by winning a cup double after his upgraded move to Sporting CP the season after. This success led to ambitious Rennes of France bidding a substantial €21m, and Raphinha repaid them in full by leading them to Champions League qualification. The curious factor here is that, despite his positive season, Rennes were happy to allow Raphinha to move to Leeds for less money than they had paid for him (though add-ons will even this up).
It seems that Raphinha's determination to come to the Premier League was the deciding factor, and the fact that all three of Leeds United's main men had him down on their 'wish list'. The lure of El Loco is hard to resist for players who have ambitions to improve, and one only needs to look at the rapid rise of Phillips, Bamford and Dallas to name a few, to see how the right coach can make anything possible.
But Raphinha seems different. His stock was high even before he arrived at Elland Road, and at 23 he has so much time to keep working on his game. When the crowds are finally allowed back into our beloved ground there will be a buzz around the name of our new Brazilian, anticipation for what is to come. Leeds have always loved exciting wingers, from the golden days of Eddie Gray, the careful probing of Gordan Strachan or the unpredictable flair of Harry Kewell. When the ball goes out wide into space the crowd inevitably draws breath for the winger versus fullback duel. More often than not it ends in disappointment, but as I said, this is different. When Raphinha has the ball, you can see the fear in the defender's eyes, the dread of being embarrassed, the fear of a cheeky nutmeg and the surge inside to fire a powerful shot at goal. This is what he brings to the field. This is what he brings to our team. Danger, pace, excitement, joy.
I was always jealous of Middlesbrough fans way back when they first brought Juninho to the Premier League, the bright yellow shirts scattered around the Riverside stadium and the wonder that came with them. Now we have a Brazilian to call our own, we can share that wonder.
Raphinha is not yet a Brazilian international, but he has the chance with the focus of a fanatical Premier League world upon him. Leeds fans have been waiting for a Brazilian hero to support and love. Like the famous Irish stout I mentioned earlier, good things come to those who wait. ◉
(This article was published in TSB 2020/21 issue 05 and is free to read as part of TSB Goes Latin.)
(Every magazine online, every podcast ad-free. Click here to find out how to support us with TSB+)