This was one sunny September afternoon for throwing footie truisms around, about how players have got to want to wear the shirt and give it all on a Saturday, how they've got to earn the right to play, that you can't walk the ball into the net and, on a day when we hoped what the transfer window had left of Leeds United's firepower would be enough to hit a cricket score past Sheffield Wednesday, that a strong team is built on defence. The first clean sheet since 25th February against Southampton, who lost 5-0 to Sunderland this weekend. More than six months. 21 games of goals against, including one against League Two's Salford City.
A clean sheet and a point against the Wednesday, who have floated up from League One like a Tesco bag in a canal lock, was not all United and their fans wanted from Elland Road. Going by the songs aimed at Luis Sinisterra at the start of the game, a player now beaming with pleasure on social media after getting a loan transfer to Bournemouth, retribution was also required, if not from him then from whoever inserted the legalese in his contract that meant the move had to happen. At the very least we wanted a return on the good night's sleep we lost as the fuss of negotiations went on til midnight, and some sign that the exciting clinicism of Sinisterra's goal against Ipswich was not going to be missed.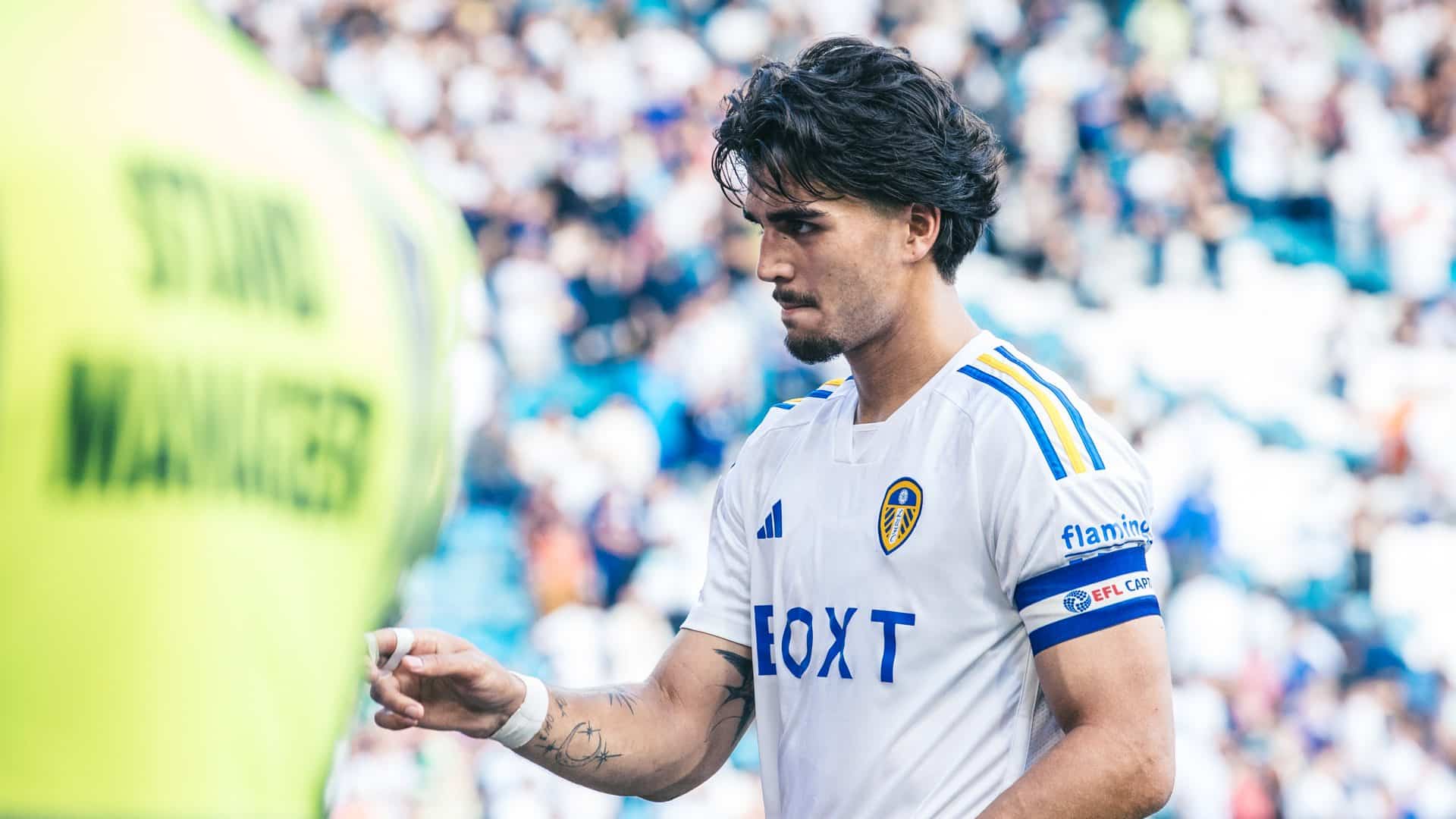 We may have to pause that thought until we've had a look at Sinisterra's replacement for the season, Jaidon Anthony. He scored eight and got six assists when Bournemouth left this division in 2021/22, so he should know what he's doing. But then, Joel Piroe scored nineteen goals in this division last season, and 22 the season before that, so he should know what he's doing, too.
As the match with Wednesday took shape, it became clear that what Leeds United's forward four of the day don't know is a lot. Piroe is the oldest and most experienced, aged 24 years and one month. This was Crysencio Summerville's second start in the Champo, Wilf Gnonto and Georginio Rutter's third each. They have experience beyond the EFL – Gnonto, for one, is a full Italy international. But even he has only started 33 club games of any kind. Rutter has 29 starts, Summerville has 46, the equivalent of a full season of Championship football, if only fifteen of them hadn't been in the Dutch second division before he was eighteen. It's not just the lack of games in total: it's his average of four starts a season for the last three years. Summerville, and Gnonto and Rutter, haven't done much in this sport and what they've done has been sporadic.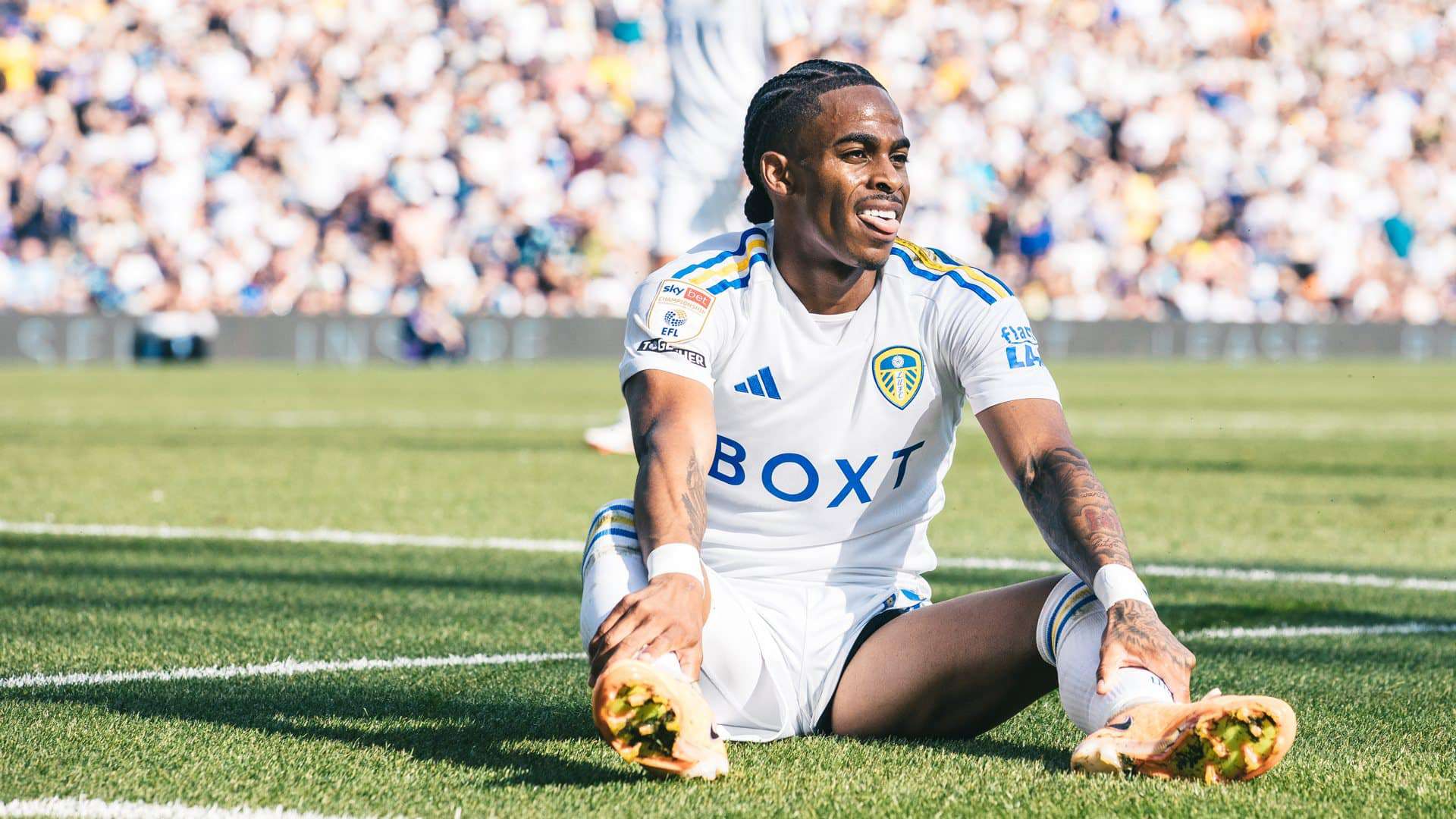 I could conclude the report on this game right here by just saying, 'and boy couldn't you tell', without even mentioning that an actual schoolboy, Archie Gray, was backing them up in midfield or that the late substitutes, Djed Spence and Glen Kamara, only signed for Leeds this week. The result of it all was frustrating, as Leeds camped in Wednesday's half, reduced Barry 'cultured' Bannan to hoofing the ball away to nobody, and yet were kept some distance away from the actual goal and scoring in it.
But as a spectacle it was absorbing. After the painful end to Marcelo Bielsa's time in charge, when it hurt to watch us conceding four to Spurs, to the hapless chaos when Jesse Marsch was here and one of his better games was in charge of us conceding four to Spurs, to the inevitable punchline of Sam Allardyce naming a team of defenders that couldn't stop us conceding four to Spurs, I've seen a lot of bollocks over the past two years being sold to me as football. As a relief from that it was refreshing to watch a young Leeds team figuring out together, in real time, how to play and how to win. Players applying what they know about playing football, working out how to make it cohere as a team. It was exciting to feel like each attack might be the one that comes off, that the next one-two will hit or the next through ball will make an unmissable chance, that only an inch here or a different move there could mean a goal, that a goal is getting closer and closer until, in the end, the referee's whistle meant it was out of reach for this week.
After Archie Gray seized on Wednesday's loose goalkick and Summerville put him through, Piroe should have put Leeds ahead in the tenth minute, but shot low across the goalie and wide. Rutter had a good effort in the first half, stopped by a good save after Summerville put him through into the six yard box, and a terrible effort in the second half, when Wednesday's offside trap froze and, after doing well to control a chip, he did badly by knocking the ball into the keeper's hands. He did return the favour to Summerville in the second half, a pass onto his toe in the penalty area, a flick meeting a low save. Gnonto and Jamie Shackleton didn't give Wednesday's right side any peace, running at them, playing one-twos, dribbling around them, dipping shots over the bar and into bodies and tackling any player who tried to run away. Summerville went wandering, trying to be influential; Rutter stayed up top, trying – and succeeding more than he has – to be strong. Piroe, playing deep behind him and being moved aside by Summerville, wasn't involved enough.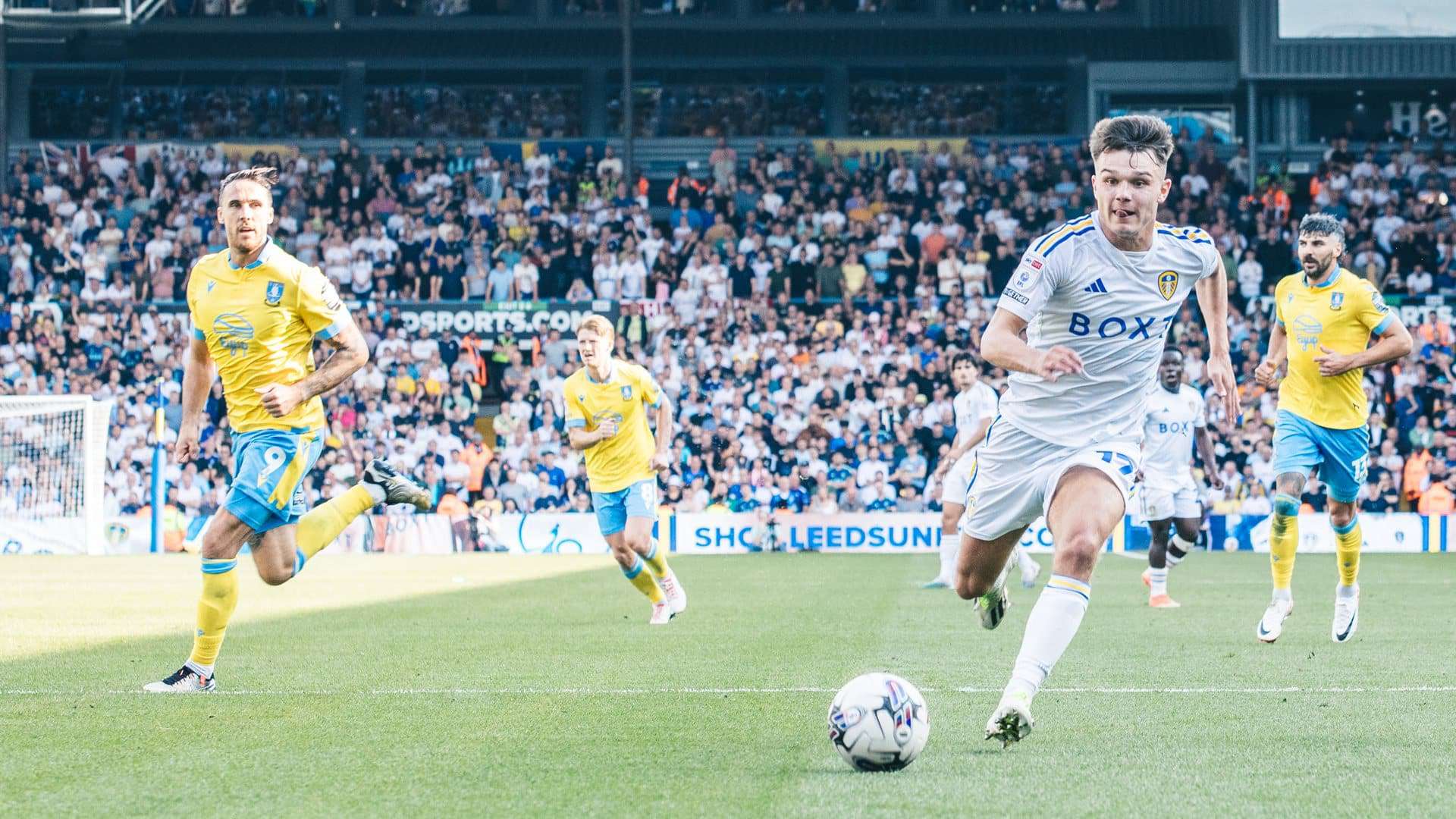 Leeds needed, and will need, one of two things. One would be an early goal to loosen things up, break up the opponent's defence, lift the confidence. Without it, as sixty minutes became seventy and then eighty, the certainty that United would score gave way to desperation in case they couldn't, while Wednesday's spirits were raised, along with their average height thanks to their substitutes flipping them into Big Lad Mode. The other would be an experienced creative attacking midfielder, who wouldn't necessarily have to be called Pablo Hernandez but let's just say that would be convenient if a little freaky. In Daniel Farke's world the name is Emiliano Buendia, and as he directed United's business in the transfer window, picking up defensive midfielders and moving in on Djed Spence after Max Aarons spurned him, I wonder how much it hurt telling Nadiem Amiri to make his own way home while still thinking of all the key passes and assists he could make at this level. The last twenty minutes was when Leeds' young team needed a knowledgeable creative influence to take charge of the game and come up with a matchwinning idea. They got Glen Kamara, a defensive midfielder they'd only just met.
In the end all this is, in keeping with the time of year, as much about the transfer window as it is about the game of football. Whatever Farke might feel in private, he has walked a careful public line between his obvious desire for more better players and accepting his lot in life and getting on with the job. If good coaching is education we must hope that Farke is a good coach, because the players he has here have a lot to learn. Going by his time at Norwich, Farke is that good coach, with a lot he can teach about playing in this division.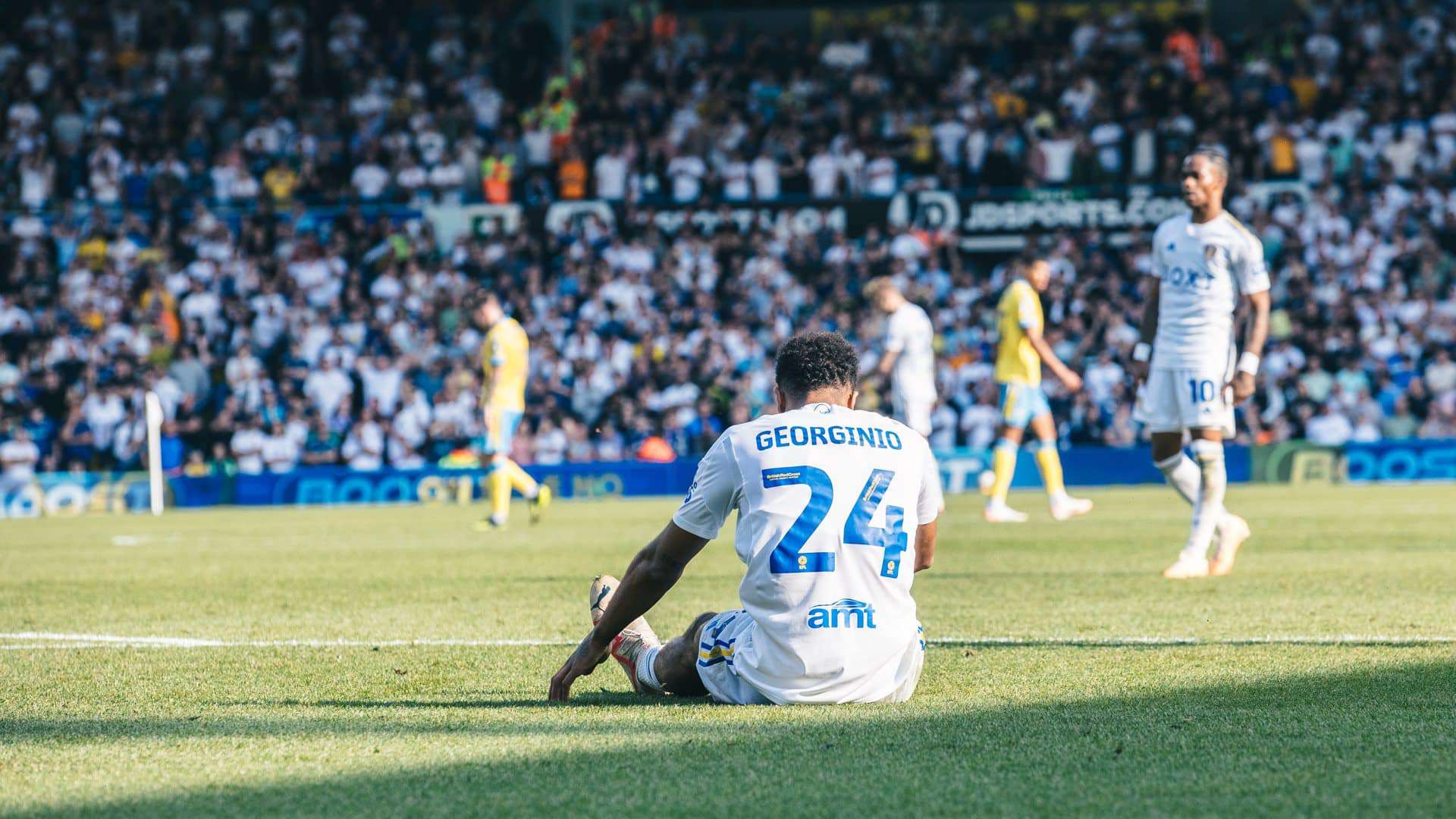 The Championship is, in its way, a great league to learn in, with 46 games and a big mix of quality in its teams and players making room for seasons to ebb and flow or to build and sustain or to weave and lurch and to still end up anywhere up or down the table. Elland Road, though, despite hosting a club that prides itself on bringing youngsters through and moulding them into exciting teams, does not always feel patient when the fans can't see progress. The transfer window has had Leeds stuck so far, still fighting shadows of last season's battles but through the dire medium of Fabrizio Romano's Twitter account and the legal department's clausework. With the transfer deadline followed by an international break, and an inconvenient game of football now played, Farke and his squad can go away for a while, now, and maybe we'll start to see what this season is going to look like when the Millwall game comes around. That will be matchweek six. High time for this season to start. ⬢