If this defeat at Elland Road turns out to be the last act of his caretaking, the Michael Skubala era will go down as one of the odder footnotes in Leeds United Football Club's history, which is made up of many odd footnotes already. Unless, you know, the board now make a risky appointment of a recently failed manager who a large number of fans are hating on sight and we end up going back for more Skubalarama in six weeks' time. In which case, Skoobs ain't over til he's over. For now, he's the coach who reminded us that, sometimes, winning is less important than just not feeling terrible about everything.
There are some Leeds fans who will never accept that losing to the team from Old Trafford is acceptable, but since winning at Old Trafford in 1981, Leeds have only beaten them anywhere in any competition four times, meaning a lot of accepting anyway. Not beating them is never nice, but it's never surprising either, and with bigger things to worry about than tweaking the noses of the cross Pennine visitors — which could put Bruno Fernandes in hospital for a month — Skubala made the odds against Leeds work for him, without overcoming them. A draw away and a defeat at home, a single point from six, is not as good as we hoped for. But it's better than we expected, and that has been worth something this week.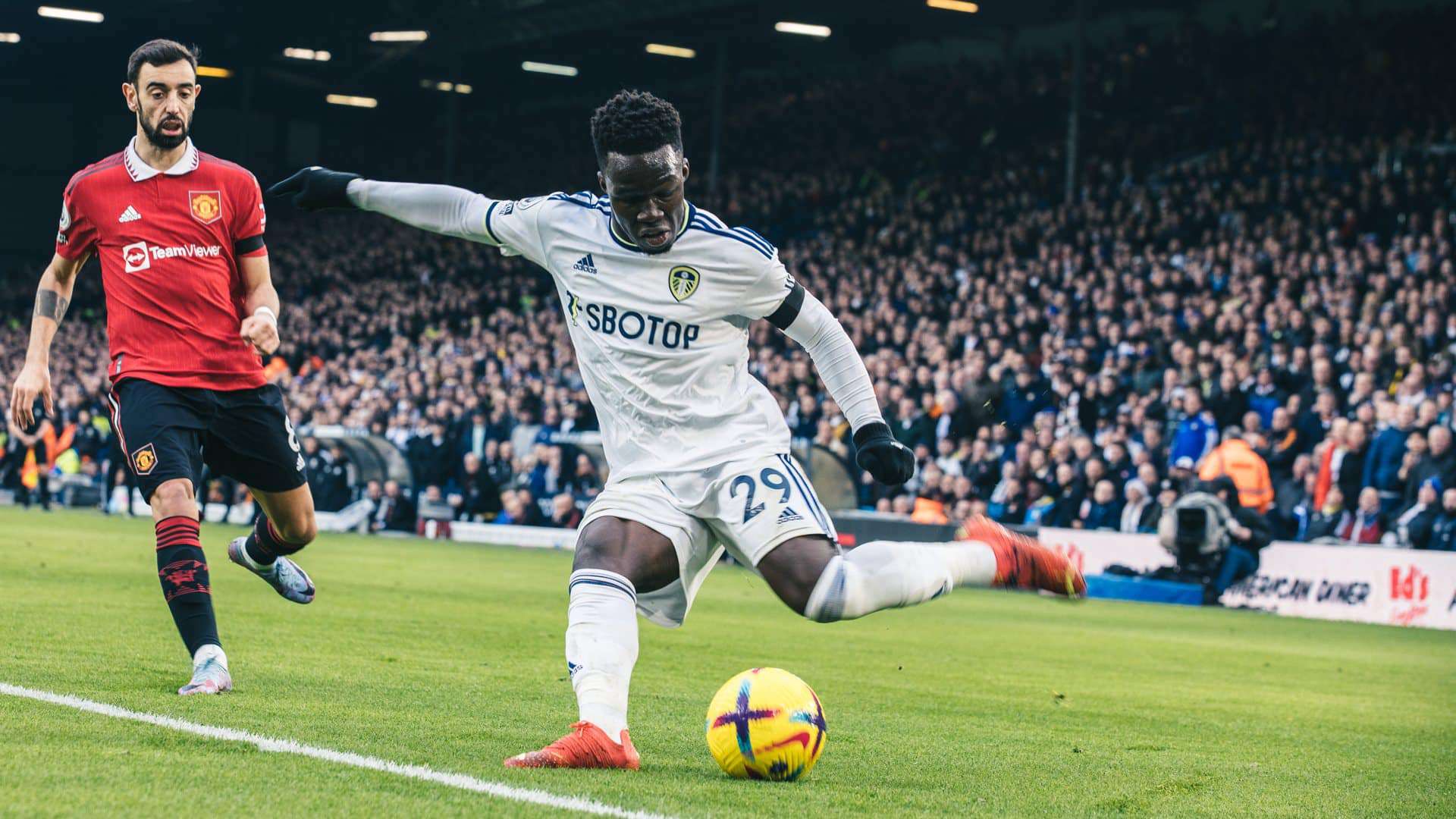 Leeds United's performance at Elland Road proved that Wednesday at Old Trafford was no fluke. The games were similar, Leeds starting fast and frightening in all four halves, not getting the goals in the last two that made the first two so exhilarating. Their visitors seemed to have learned little from their first experience of Skubalaball, falling into the same traps, showing the same vulnerabilities. Their own penalty area creates its own chaos, creating chances for their opponents. It's extraordinary to watch them booting the ball long to Wout Weghorst, who couldn't win it or control it, and think this team is supposed to be good. At least Leeds have an excuse. What the other lot did have, home and away, was sucker punch quality from Marcus Rashford in both games, who underlined the direness of Weghorst by scoring decisive headers in each match as soon as he went to the centre. Leeds, without the squad depth that comes from spending power accrued simply by staying in the Premier League all the time and European competitions most seasons, gave those goals away after their legs started giving out. Skubala could bring on attackers to maintain a scampering press, but each sub increased the collective naivety up front and the pressure on the defence, which had little help available from the bench. Perhaps Rasmus Kristensen, to relieve Luke Ayling's exhaustion, but Ayling made that choice difficult by playing superbly.
With some calmer heads and kinder bounces in the penalty area, Leeds could have won at Elland Road. Max Wöber kept a free-kick alive in the third minute, David De Gea flicked the ball into his six yard box, and Crysencio Summerville banged it over the bar from there. Robin Koch took in what he'd just seen and made sure to pick Summerville straight away up. From a free-kick Jackie Harrison floated to Ayling, Rashford teed Pat Bamford up, but he could only wave an uncertain leg. Summerville, in on goal thanks to Tyrell Malacia's awful header, had his effort scrambled away by De Gea's fingertips and Harry Maguire's ribs. That was just before half-time, just before Wöber gave Fernandes a chance to let Illan Meslier prove his one-on-one prowess.
Perhaps knowing their ascendence had a time limit, Leeds went for the lead straight after half-time, Summerville shooting and De Gea saving, Weston McKennie heading the corner over, a great bit of McKennie to Summerville to Ayling work ending with a Harrison tap wide of the near post. De Gea's poor clearance went to Summerville, but Bamford couldn't get his pass under control in the penalty area. From a half-cleared free-kick, Ayling's bobbling half-volley deflected wide. These things all happened in the first five minutes of the half, and sensing the need for a break from the pressure, Fernandes sat down for a cry up the other end until the referee stopped the game to ask what was wrong.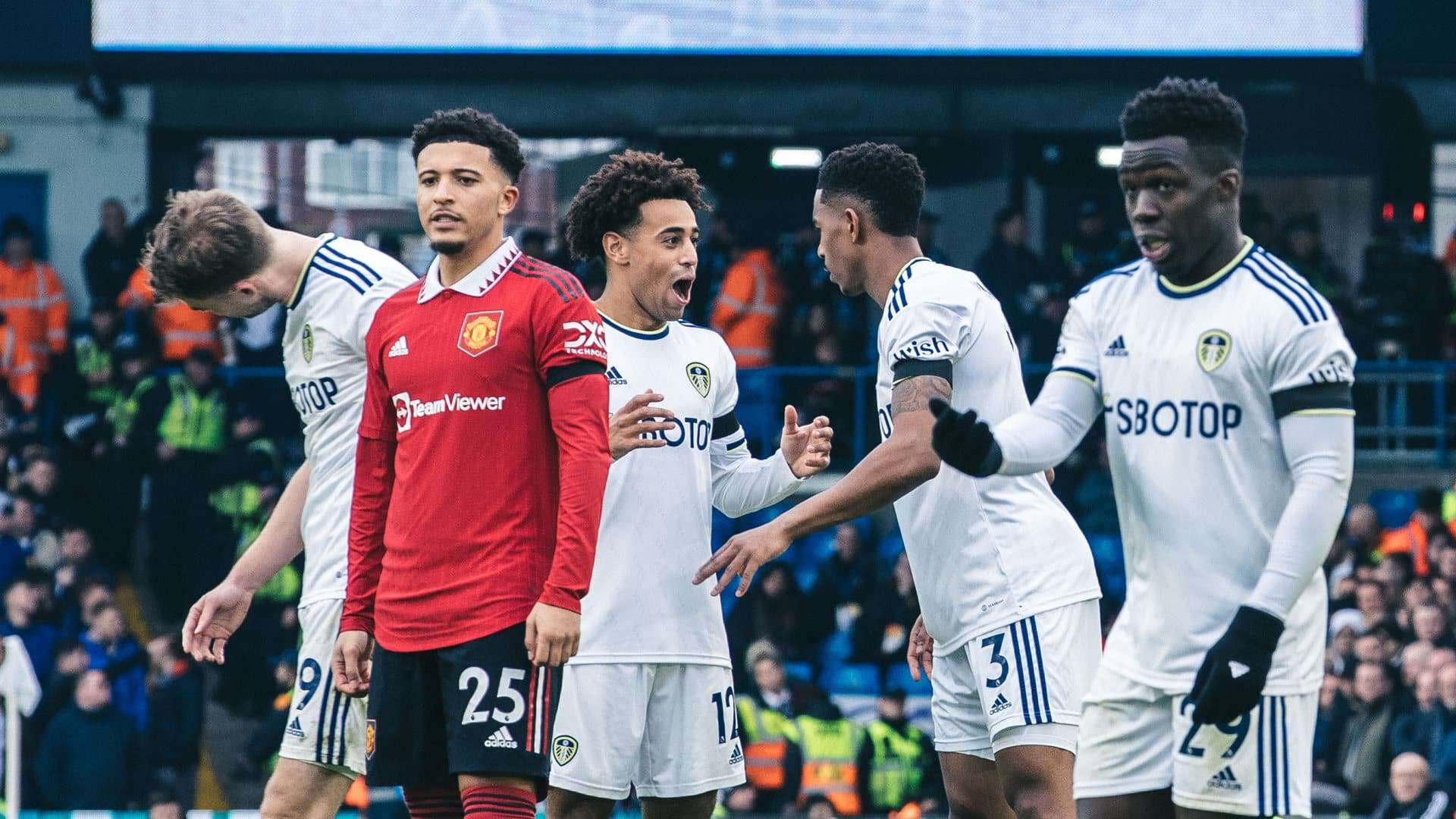 Still ahead was Ayling's try at an overhead kick from a corner, but once Georginio Rutter replaced Bamford and couldn't maintain the focal point, and Brenden Aaronson replaced Harrison and couldn't maintain the influence, the emphasis started to shift. Also, Erik Ten Hag stopped messing about with Weghorst and sent Rashford to attack through the centre. His goal happened at the speed granted by quality. Summerville couldn't stop Luke Shaw's cross, and it was pinpoint, and the finishing header was too damn good. I'm not going to bother describing the second goal, I don't care about it and it didn't matter. We could have won. We lost. It was like countless other games I've watched Leeds play against this opponent.
Skubala ended by doing a lap of Elland Road, applauding the fans and heading down the tunnel for another careful run of media work. His week in charge has been a fascinating experiment in what's possible with nobody in charge of a football team. Not 'a nobody' — I don't mean that. I mean that by being so deft with the press, so unobtrusive on the touchline, and so simple with his tactics, Skubala has forced the coach-obsessed footie press to look harder for stories, and given fans two matches where what was happening on the pitch was more important than what was happening in the dugout.
For stories, Skubala did confirm he's really enjoying being the boss, but part of his enjoyment seems to be coming from his lack of interest in taking this Premier League management job for its own sake, or his career. It wasn't planned to happen, but is happening now, and when it's no longer happening, it will be a pleasant return to normal. Skubala doesn't look stressed because he isn't.
He has inadvertently been creating more stress for his bosses and his successor, though. After torrid months since August trying to decipher what Jesse Marsch thought this team could be, since he's been gone we have found out that it can be a good one. This team can play well. It can attack with purpose, fight hard for superiority in the middle, defend with discipline. We've discovered the squad's Skubala standard: effective basics done well. What will happen soon, though, is that a coach will be appointed who, like any permanent coach, will try to impose a philosophy, a style, an idea of playing. And we'll soon see, by performances and results, whether that philosophy is working better than Skubala's simplicity, or not.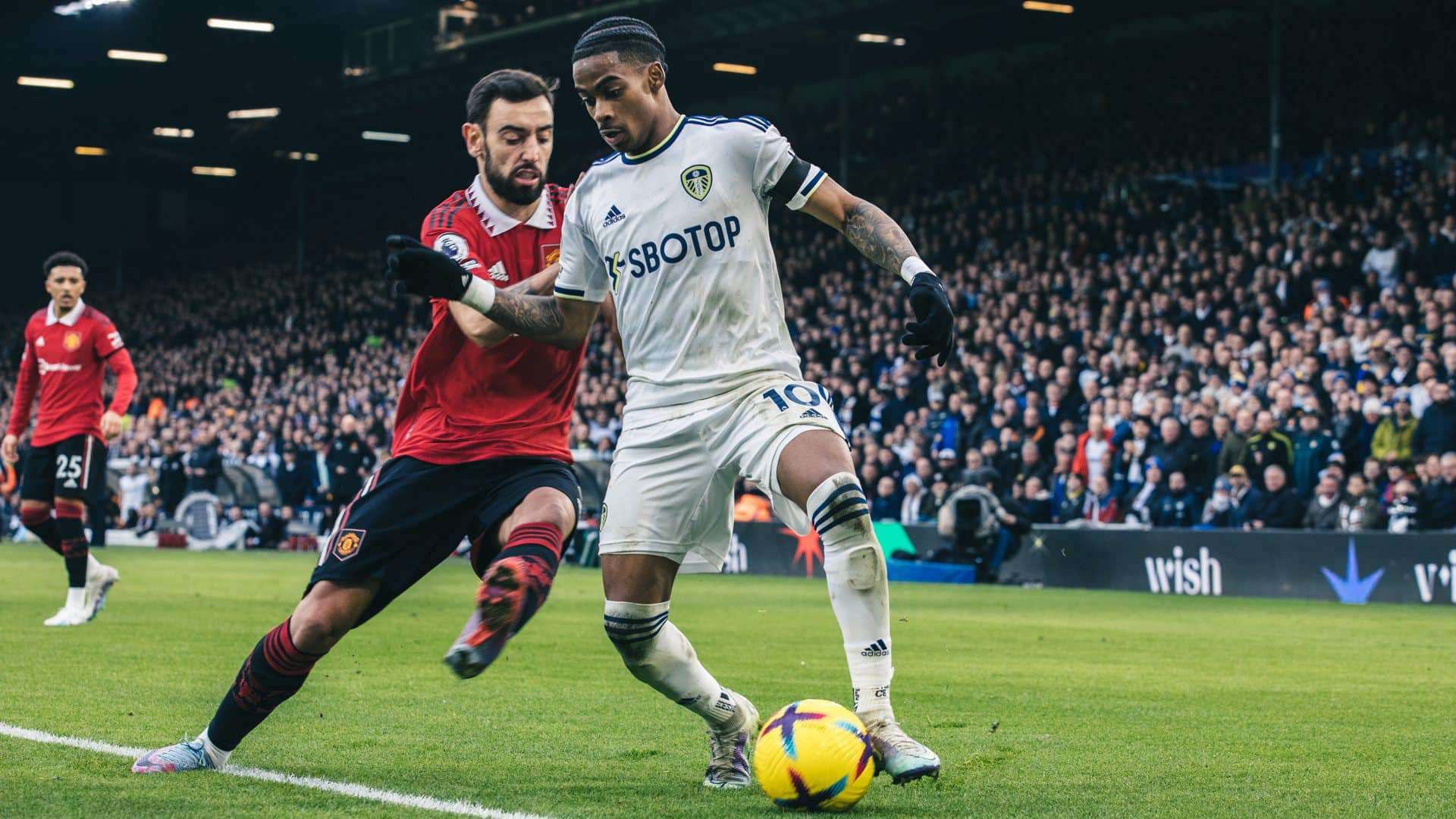 Is it possible that not having a philosophy could be the best thing for Leeds? The years when Marcelo Bielsa's ideas were so wonderfully entwined with the club's identity say otherwise. And it would be heresy in 2023 for a head coach, at any level, to try coaching without a set of beliefs. But without the time to communicate anything lofty this past week, Skubala settled for getting the team playing merely well, and his two games in charge felt refreshing for that. Instead of wondering whether the players were buying into Skubala's philosophy and belief system, we just had to watch if they were doing well at playing football. Most of the time, they were. And it was enough to keep everyone highly entertained for three hours.
The question of philosophy at Leeds is reaching an antagonistic point. Victor Orta, as director of football, is supposed to maintain a squad into which different coaches can plug and play when required, without expensive refits from one system to another. But, first, nobody could have predicted Bielsa's seamless integration with a squad built for Thomas Christiansen, ruled by Paul Heckingbottom. Second, after a detailed search and months of conversations, Marsch's handover from Bielsa turned out to require the largest transfer outlay of any Leeds manager in history to even try getting it working. And now, after being turned down by the managers in his database with 'running' and 'pressing' characteristics over 15, Orta is trying to get… anybody, apparently. The Leeds United squad is supposedly built to make a certain philosophy work, but the problem now seems to be less about finding players for that philosophy, more about finding coaches. Finding a manager to suit the system Orta has built is proving as hard as finding a left-back for it. (Side note: Junior Firpo played well this weekend.) In the absence of a good fit, anyone will do, and when the coach is no longer being picked to suit the philosophy, then the squad is back to being simply a collection of decent players and much of the work of fitting them together feels futile. After Marsch's tenure and fall, and the search for his successor, I have no idea whether we're dealing with accident or design at Elland Road. Maybe all we need, in the short term at least, is competence.
Good players have been enough for Skubala, for two games. Neither of which, when it comes down to it, he won. But he's managed to get something right over the last few days, getting the team playing better, the fans feeling better. Perhaps those things are intangible. Perhaps they're unsustainable. Perhaps, in the long run or even in the next game, they would not be successful. But they were a glimpse of some sort of possibility. Here's hoping our next guy can turn that glimpse into a full revelatory glare. ⬢