I had a job interview the other day. It was conducted virtually, via one of those conferencing apps. This was a new experience, but I didn't foresee any difficulties. Log in on time, dress the top half of your body appropriately, try not to prattle on like a pillock and it'll all go fine, right?
It didn't.
The moment the face of my prospective employer popped up on screen I didn't know where to look. If I stared directly into the webcam to maintain the social etiquette of eye contact it meant I had to take my eyes off his face, so I couldn't see how he was reacting to what I was saying. I quickly gave up on that and just focused on the screen itself.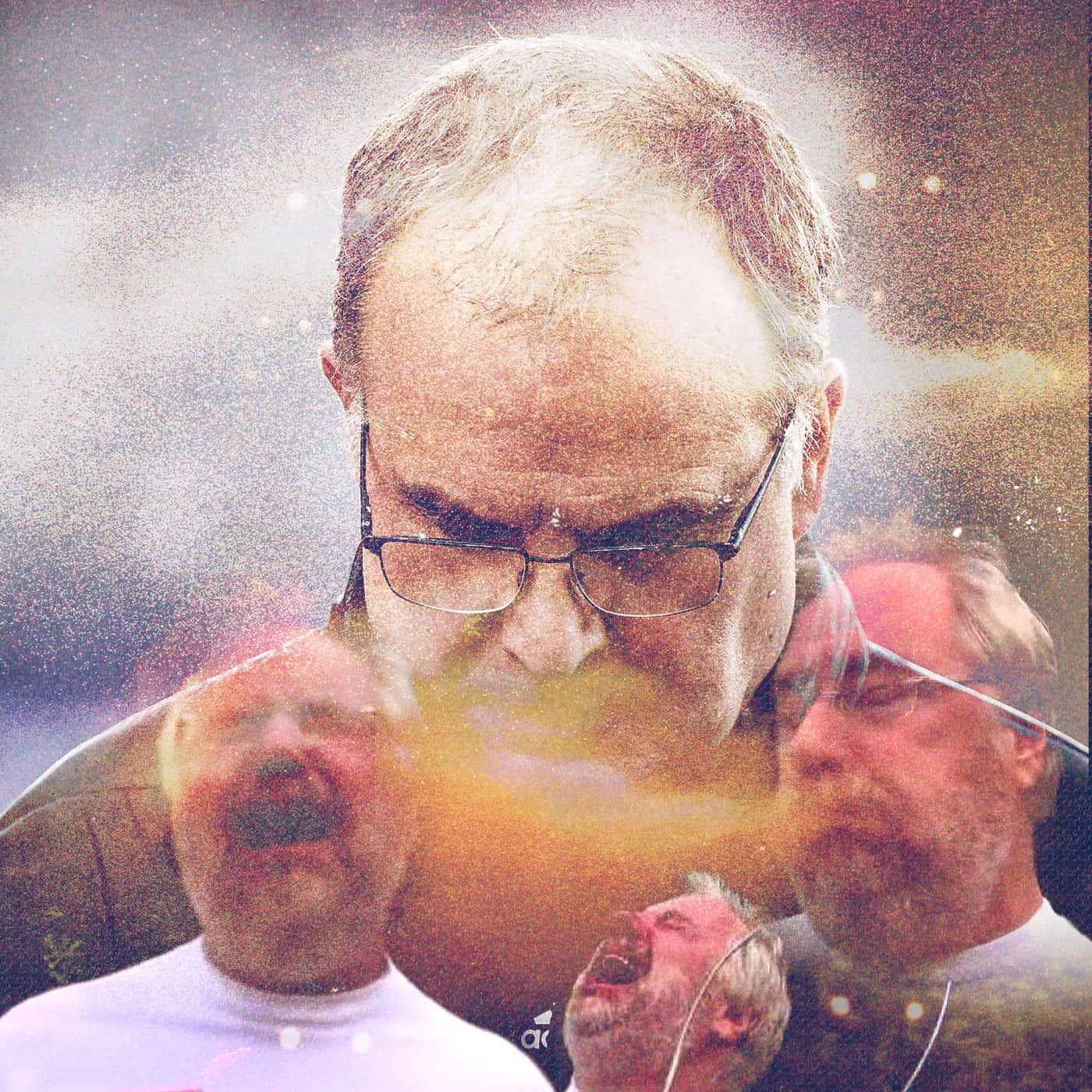 He addressed his responses to the carpet
Unfortunately, the split screen setup on this particular app meant my own face was also visible, adjacent to the interviewer's, like a news reporter giving an update on the political situation in Yemen. I've never been able to see my own face in an interview before, and it was a horrendous distraction. It didn't help that I'd angled my chair in such a way that there was a light fitting directly behind my head, giving my face the pallid complexion of Casper the Friendly Ghost.
As I talked, my interior monologue kept up a conversation of its own. Holy hell, that camera angle is unflattering. Did you spend lockdown eating butter? Who cut your hair? The Axeman of New Orleans? On and on it went, neurotically deconstructing every aspect of my delivery, and before long my focus had evaporated and I was talking unadulterated bollocks.
Worse than that, because I was focusing on the screen and not the camera above it, it gave the visual impression that I was delivering my responses to the floor. That's not a good look in an interview. Not only was I talking bollocks, I looked like I didn't even believe my own bollocks. And so, in this tortured fashion, the interview went on until it finally concluded.
I didn't get that job. Which is fair enough, really. When half your mind is concentrating on body language rather than the actual words coming out of your mouth, you're never going to give the best account of yourself. Lesson learned. We go again.
A few days later I watched Marcelo Bielsa give a post-match interview. He's not a fan of being on camera either. I can recognise a kindred spirit when I see one. His eyes didn't meet the interviewer's once, or look into the camera lens. He addressed his responses to the carpet, as is his manner, then departed once he'd said his piece. Zero percent presentation, but one hundred percent insight, without a word wasted. I wish that I'd had the courage to do the same in my own interview.
Not everyone was impressed. Mike Parry, one of a seemingly endless parade of beery oafs who get paid to have terrible opinions about sport, piped up on Twitter.
"I still don't get Leeds manager Marcelo Bielsa refusing to talk [sic] English in an after-match interview and choosing a style of staring at the floor rather than showing the normal courtesy of looking at the person who is talking to you. Que?"
I shouldn't get annoyed at this kind of thing. Parry's function is to provoke outrage and gorge off it, and I'm all too aware that I'm playing his game by writing these words, that I'm raging within the machine rather than at it. Still, bloody hell.
He's an ex-Sun journalist, so maybe I'm the idiot for expecting something other than an ill-considered opinion with undertones of jingoism. Even so, in order to hit 'send' on a tweet like that, you need to be missing a few shame receptors from your brain. You have one of the most universally respected figures in world football in front of you, imparting his knowledge, and what's your take away from this? Look at the funny foreign man, staring at the floor like a naughty kid in the headmaster's office. Why isn't he speaking English yet?
Cast your mind back to May, when Leeds were in limbo and it had become apparent that promotion, if it was going to happen at all, would be achieved in front of empty seats and cardboard cutouts. Bielsa, seated alone at a laptop in austere settings, paid tribute to the absent supporters with a video message.
When has an English manager said something so profound?
"Everyone who is a part of this business that football has become is replaceable," he said. "The only people who cannot be replaced are you, the fans. The people who don't ask for anything in return, only emotions."
When was the last time you heard an English manager say something so profound, or something that with such an economy of words strikes at the heart of the whole fan experience? It was delivered in Spanish, via a grainy video link, with Bielsa's customary bashfulness, but every word landed like a punch.
That's Bielsa. He constantly scatters these little gems of wisdom. They're rough gems, rocky and unpolished, their radiance dimmed by an outer layer of diffidence, but they're still gems, and when you scrub away the unimportant stuff you see the value of what's inside.
It's pointless to explain this to the likes of Mike Parry. They're so fixated on how Bielsa presents himself that they completely miss his message. When the wise man points at the moon, the fool looks at the finger. If Parry can't recognise a gem, the loss is his, not ours.
If there's a lesson that I've taken from my own interview nightmare, it's that we would all do well to concentrate a little more on what we're saying and a little less on how we're saying it. This, admittedly, would fatally undercut TalkSport's business model as its presenters and phone-in callers develop self-awareness and begin filtering out the worst of their opinions before they are committed to the airwaves, but I'm sure humanity will survive its passing.
Anyway, I've decided to go full-on substance over style for my next interview. Going to turn up in a tracksuit, stare at the floor and occasionally go off on a twenty minute tangent of apologising to a former colleague I haven't spoken to in ten years. And if that sounds insane to you, just remember the words of the master himself: a man with new ideas is a madman, until his ideas triumph. ◉
(This article was published in TSB 2020/21 issue 04 and is free to read as part of TSB Goes Latin.)
(Every magazine online, every podcast ad-free. Click here to find out how to support us with TSB+)