Even though time and the contextual glory of the 2019/20 season have softened the once acute pain and doubt that stemmed from the pivotal catastrophes and ultimate disenchantment of 2018/19, when I watched the first series of Take Us Home, I still found Sheffield United at home, Wigan at home, and Derby at home hard to relive.
The Sheffield United and Wigan games resurrect painful memories that have since melted into one single unresolvable calamity in my recollection. It starts in Sheffield, with a 6-9am cleaning shift, from which I go directly to Elland Road for the Sheffield United game. I then walk from my house to the Wigan game, past Bramall Lane filling with fans for their early kick-off against someone else. I'm in a pub getting 'breakfast', before my train with Sheffield United fans who are going to see them play us at Elland Road, and Sheffield United fans who are going to see them play someone else at Bramall Lane.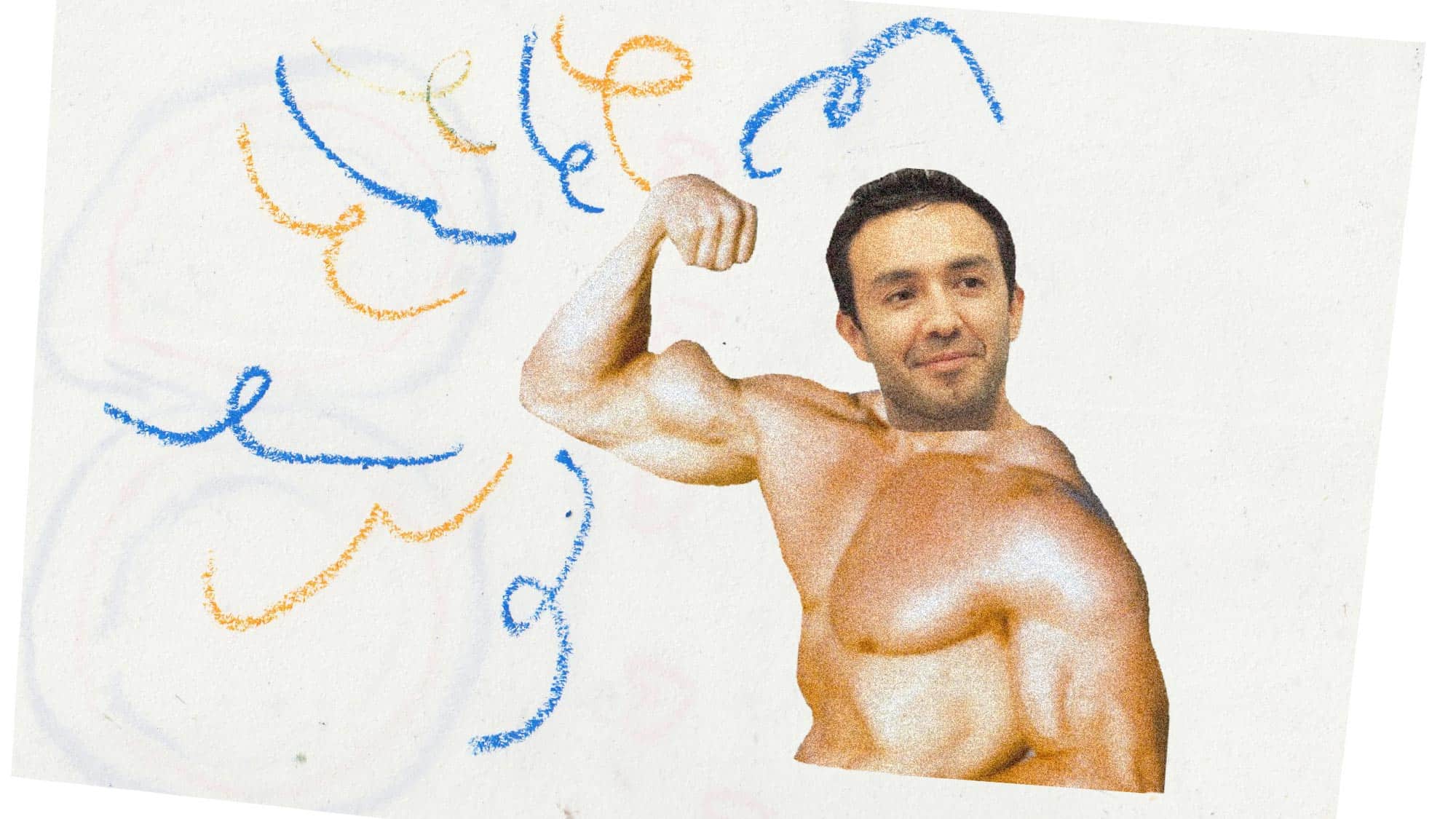 I'm in the north-west corner watching Casilla get sent off after Sheffield United take an improbable lead. I'm in the East Stand upper watching ten-man Wigan sneak in behind our high defensive line. The person next to me, who's there on a high-rent hospitality ticket, hasn't been since we played Barcelona. It's all too much. I'm angry and distraught in every direction.
I get back to Sheffield to play a gig in a toilet venue next door to Bramall Lane. With the overcompensating zeal of the West Yorkshire ex-pat, I am dressed in the coded regalia of 1990s Leeds fans (i.e. I am basically cosplaying as Howard Wilkinson). I see the Blunts team bus back from beating us at Elland Road. I am full of impotent, aimless fury and drunken dejection. I want to go over and shout something or make a scene, but I know there's nothing I can say or do that will change the fact that we lost to both Wigan and Sheffield United today (so my memory has it) and that our scant hopes have been hurriedly and fatefully transplanted to the misery of the play-offs.
In counterpoint to my chaotic recollection, Le Football Selon Marcelo Bielsa by Salim Lamrani provides a valuable document of that season, owing to his much more grounded experience of what actually happened throughout the year he spent with us. His account benefits from the relative sangfroid of someone engaged professionally with the club, as opposed to the ludicrous frenzy of my own experience. Where my remembrance is confused by the overwhelming force of the emotional dynamics elicited by the same events, Lamrani's account is precise, thorough, magnanimous and tactful where necessary, and emotional in proportion to the events he recounts.
The book is an exhaustive account of Lamrani's time working for Leeds over the duration of the 2018/19 season, covering everything from the punishing and exacting preseason to the brutal dissolution of the promotion dream. For a general audience, it provides an up-close, first-person account of a remarkable sporting achievement, punctuated by the extraordinary events surrounding Crygate, the award-winning Villa at home debacle, and the variously spectacular games against Villa away, Blackburn at home, and, sadly, Derby at home in the play-offs. While these events are all too familiar to us as Leeds fans, the importance of the book, for me, derives from the repeated assertion of values and principles Lamrani was brought to the club to reinforce among the players; his unique perspective on Leeds, England, football and Bielsa; and the warmth and conviviality with which he describes his time spent at the club. Also, it's a bit of fun reading the likes of Wilder, Harris, Monk and Lampard's press conferences rendered in French, which lend them an implausible air of elegance that is belied by the prosaic content of their generally 'avec et sans ballon' style commentaries.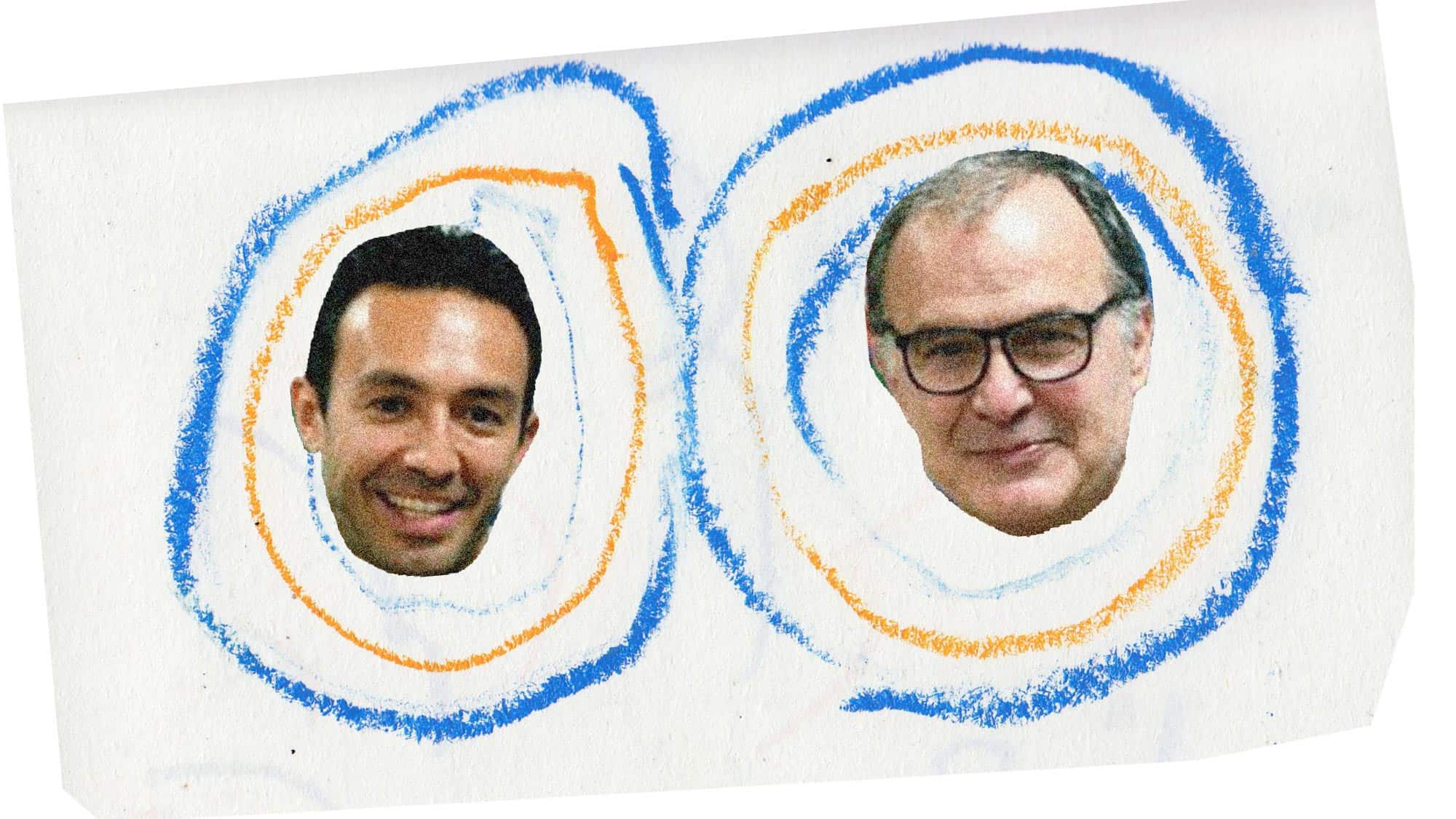 Like me, and I imagine many others among us, however loath we might be to admit it, Salim Lamrani didn't know much about Marcelo Bielsa until he came to manage the team he supports, Olympique de Marseille, in 2014. He subsequently worked with Bielsa at Lille, prior to which he displayed a Bielsa-esque fastidiousness by watching all of Bielsa's Athletic Bilbao press conferences as preparation. On the basis of his work at Lille, where he formed close bonds with players, Bielsa invited him to work in a dual role as interpreter and psychologist. The former role, requiring extensive revision of English language football terminology on Lamrani's part, was seen as necessary by Bielsa. Not, as some dour steak-and-kidney pundits would have us believe, because of an unwillingness to learn English, but because of a desire to be as precise and rigorous as possible in how he talks about football by expressing himself in his mother tongue.
When Samu left, Alioski remarked, "One less friend"
In the latter role of psychologist, Lamrani was charged with resolving conflict and transmitting values to the players, including, but not limited to, humility, hard work, empathy, solidarity, altruism and generosity. This was achieved in part through activities such as the already publicised litter-pick at the start of the season, designed to demonstrate the amount of labour required for fans to afford a matchday ticket. In another session, he worked with the players as a group to reinforce an understanding of humility as a virtue of recognising and accepting our limits and weaknesses.
In all of this work, Lamrani drew on wisdom from across the sporting world, citing Eleven Rings by Phil Jackson (recommended by Bielsa), The Secrets of the All Blacks by James Kerr, Liderar Equipos Comprometidos by Pep Marí (recommended by Rubén Crespo), and Jugar Con El Corazon by Xesco Espar (recommended by Carlos Corberan) as important influences. Rather than underestimating the intelligence and diligence of the players, Lamrani encouraged reading sessions, viewings and discussions of films, and produced motivational images and messages to post in the dressing room and discuss with the players. Notably, in stark contrast with the mawkish motivational video of a heroic child that Steve Evans once boasted had been the reason we beat Cardiff, Lamrani showed the players films such as a video of former Uruguayan president José Mujica on the importance of sobriety and humbleness from the Yann Arthus-Bertrand film Human. An interview with Jonah Lomu that stressed the importance of hard work was also well received among the players.
All of these activities are described as being undertaken thoughtfully, respectfully and in good faith by the squad. Lamrani repeatedly remarks on the quality of the character of everyone he worked with, modestly stating that many of the values he sought to inspire in players were present in the group already. But by refusing to underestimate the players, Lamrani's interventions show how they have been given the space to be more than just footballers. In spite of the excesses and extremes that come with a footballer's lifestyle, they consistently prove themselves decent human beings. This is demonstrated through the players' readiness to participate when Lamrani proposed regular tours of Leeds city centre throughout winter to provide food and clothing and to talk with homeless people. Tano, Pablo, Samu, Gjanni, Shack and Kalvin are all cited as taking part, with Pablo even bringing his son with him to educate him on the value of compassion and humanitarianism.
The book also serves as an homage to those players that didn't make it to the Premier League with us, not only because it recalls the influence of players like Saiz and Roofe, but because it highlights the importance and misfortune of players who were less lauded or able to make their mark on the first team. Lamrani's account identifies the popularity and skill of Lewis Baker and the misfortune of Jamal Blackman who, intended as our first-choice keeper, lost his chance after a season-ending injury. As an aside, he also notes that out of the entire squad, the unfortunately never-quite-fit Izzy Brown was the most efficient in front of goal, something that may well have tipped the balance in our favour in a season marked by a frustratingly low conversion rate.
Aside from his influence on the squad, Lamrani's first person perspective of the events of 2018/19, and his fresh perspective on some of the mundanities of English football and culture, allowed me to reappraise the season. Unlike many of us who have lived through Hoofball, Batesian 'slow arousal', dour Monkish pragmatism, the Heck and the Hock, his perspective on the customs of English football and society is unsullied by years of dross and drear. Of Boxing Day, for example, Lamrani states that it is 'a period of celebration and sharing where stadiums are flush with the joy of collective unity', which is a markedly more poignant description than my own sullen, hungover experiences. His experience of the Leeds United of Marcelo Bielsa in isolation allows him a more elegiac perspective on where the season ranks, not only as a West Yorkshire sporting achievement, but as a globally significant and aesthetically and emotionally elevated feat:
'The Leeds players were actors in an unforgettable saga, which will stay with millions of supporters around the world for the rest of their lives. They presented the incredible football of their Argentine coach to football lovers around the world, and they have bequeathed to posterity emotions that will remain etched on the souls of all lovers of beauty.'
My translation into English loses the elegance of Lamrani's original prose, but, as with his refined précis of individual players that he's shared with us on Twitter, you get the picture.
Elsewhere, Lamrani's accounts of Gjanni make me even more fond of him than I already was. While, as we all know, Alioski is never above honking in a swimming pool or getting off with a camera lens, Lamrani also notes his fierce intelligence and ability to focus when it is needed of him. On top of this, he maintains a strong connection to his roots, understanding, respecting and valuing the life he leads. On Salim's arrival at the club, Gjanni and Samu Saiz, who is also lauded as being down to earth and personable, took him to a city centre Poundshop as a fun and fitting way to acclimatise him to British culture. There is also a sense from the book that over the years, Gjanni's friendship group, that once comprised Pablo, Bera, Samu and Pontus, has gradually diminished, which may make his decision to move this summer more understandable. When Samu left, Alioski apparently remarked, "One less friend," which broke my tiny heart all over again. We had Saiz, Samu Saiz, I just don't think we understood.
Bielsa prioritises wellbeing, relaxation, group cohesion and family
Above all else, the book is marked by a tremendous warmth of feeling for all of the players, training staff and support staff alike. His description of the 'unforgettable' canteen staff shows a respect far removed from the misguided usurping arrogance of Cellino's kitchen invasion with Terry George. Nothing in the Leeds United described by Salim Lamrani comes close to the implacable disdain of Rudy Austin waiting for Cellino's undoubtedly average pasta al sugo.
There are heart-warming details, such as the goofy jokes the players play on Bielsa and the other coaches, in which they disguise surprises as crisis meetings, Dallas bringing Bielsa a box of doughnuts as a sweetener when trying to negotiate a minor relaxation of training in an international break, Kemar Roofe calling Benoît Delaval "Uncle Ben", and the both thrilling and terrifying first-person account of Gaetano Berardi descending on Lamrani 'like a hurricane' after the late winner at home to Blackburn. All in all, as well as being proud of their sporting achievements, we can also be proud of our players, trainers and staff in general, at least at the time, as being a definitively great bunch of lads.
A fun quirk of modern French is that through the inevitable anglicisation of football vocabulary, they've stumbled upon a poetically fitting term for fans that, while latent in the origins of the word in English, are much less apparent. A faithful translation of support and supporter in French is soutenir and souteneurs. However, the more commonly used contemporary terms are supporter and supporters, which carry the associated sense in French of 'put up with'. We put up with a football club most of the time in the same way that we put up with our shit lives; we rejoice on the rare occasions that it brings us extreme happiness. It is the latter emotional force that Lamrani emphasises throughout the book as the enduring importance of football. Setting aside the toil and misery of being shit and knowing you are, football, according to Lamrani, and by extension Bielsa, at least offers the hope of a better life, even if only in the sphere of football.
As Lamrani puts it: 'Football is the most popular sport in the world because it is a source of dignity for the humble, the forgotten and all those who struggle with adversity on a daily basis.' The footballing values Bielsa employed Lamrani to transmit to our players are first and foremost humanitarian. Contrary to the belief that Bielsa insists on grinding his players into the ground, from his arrival, he has been shown to prioritise wellbeing, relaxation, group cohesion and family. This is why he invested so much in making Thorp Arch a place the players are able to both train and recuperate. It's why he allowed Pontus Jansson time off after the birth of his daughter. And it's why he relentlessly pursues an ideal of beautiful, energetic and exciting football. He wants his players to play beautiful football to inspire profound emotional responses in supporters.
Lamrani's refrain in describing football according to Marcelo Bielsa is that supporters are the most important facet of any football club and we deserve to experience not only the collective joy of victory, but more importantly, we deserve to experience beautiful football. Not because of our devotion to Bielsa, to ourselves, or to any other individual, but because of the collective ideal of a football club as a place where people of all walks of life can convene and share in intense communal emotional experiences in spite of any personal and social differences or difficulties.
It sometimes scares me that Bielsa and his acolytes take all of this so seriously — maybe more seriously even than we do. With his vast intellect, I'm worried that at some point Marcelo will realise how idiotic and futile football is and jack it all in, leaving us behind ruing the capriciousness of great people and their blinding brilliance. I will be forever grateful that people like Marcelo Bielsa, Salim Lamrani and Gaetano Berardi have graced us with their generosity of spirit and with the sort of humane ideals that I aspire to, but don't always succeed in living up to.
Hopefully, in time, Le football selon Marcelo Bielsa will be made available in English, as it is an important document of an extraordinary period in the history of our club. In his preface, Marcelo's brother Rafael Bielsa summarises the importance of Lamrani's work, and Bielsa's project at Leeds, with typical eloquence and grandiloquence:
'This is a book about football. But reading it amounts to more than just reading about football. It is a journal of a voyage through the collective spirit of a group. It is a novel about navigating the stormy waters of competition. It is a treatise on human conduct while on pilgrimage to the Promised Land.'
Similarly, in prescience of our subsequent reversal of fortunes, Lamrani ends his book with the following message to all Leeds United supporters: 'Keep the faith and continue to march on together, because, soon, you will return to the Promised Land.' It was aptly poignant to me that the book should open and close on the same metaphorical expression of the ever-vanishing telos of hope tempered by the pain of nostalgia as evoked by Anthony Clavane's book a decade ago. We are now where we then felt we should be. But in football, as in life, the ideal of the Promised Land is always just beyond the horizon, so we continue to hope and dream of a better world. And it's the hope that kills us. And it's the hope that gives us life. ◉
(This article was published in TSB 2021/22 issue 01.)
(Every magazine online, every podcast ad-free. Click here to find out how to support us with TSB+)