A Friday night friendly with a bigger than Steve Evans' era crowd and a similar glum feeling of trying to think of something better to do and not coming up with an answer worth dwelling on. Take Mateusz Klich, or Brenden Aaronson and Rasmus Kristensen, or Tyler Adams on the sideline, all hearing whispering from the back of their mind about how if things had been a little different, in their pride and imagination by just a tiny degree, they would have a game in Qatar on Sunday instead of this in Beeston on Friday.
This was football but not as we've been seeing it for the last six weeks, overscheduled and overheated beamed into the comfort of your home four times a day, hypnotic LED visions of sundrenched stadiums with vast air-conditioning systems blasting cash sickness into the faces of the best players in the world. David Silva, a World Cup winner and Premier League champion, the best player here, looked cold. He tapdanced on the ball in Leeds United's penalty area, trying to figure out some dazzling way to score, but only once, and only a minute before a substitution he probably knew was coming. Cold on the pitch, but about to be colder on the bench, he was leaving with warm muscles and a good impression. His exit was less painful than the young 'uns in the Family Stand who stuck around for the warm downs, teetering on the barriers and screaming 'Greenwood! Gelhardt!' as those players jogged across the pitch towards them, and screaming general despair when they turned under orders and ran the other way without giving up so much as a shinpad or shoelace. And this at Christmas. Christmas!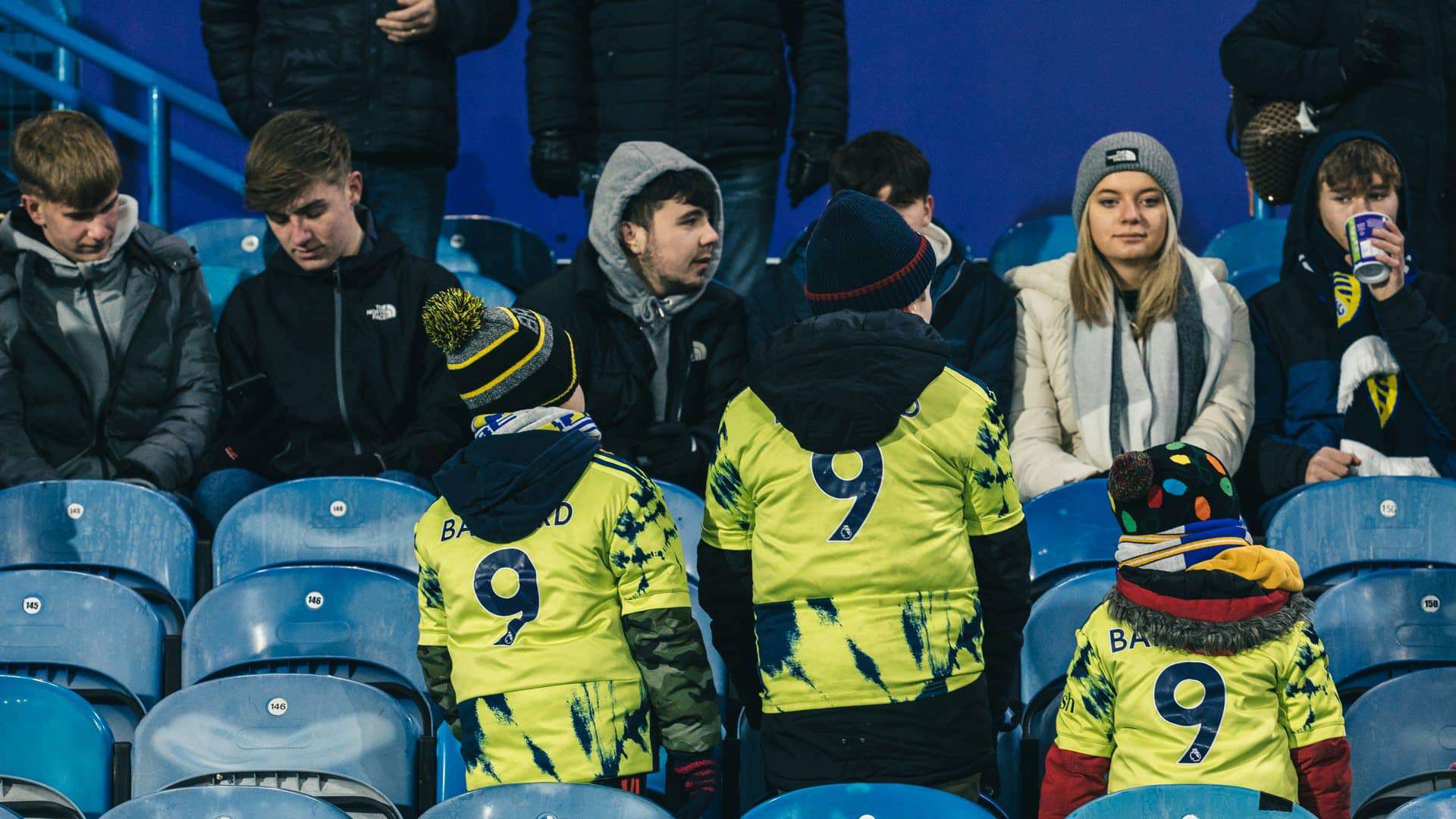 Those kids got a very decent alternative experience, and I hope as many of them as possible were down the park on Saturday morning trying to score a copy of Pascal Struijk's strike. I'm not going that way just for the alliteration and half-rhyme, but because that's what it was. After a confusing time in the Sociedad penalty area, Marc Roca laid the ball up on the edge of the box and the left-back gave his half-volley the full Ajax Academy experience. Struijk struck it hard but not too hard; unstoppable but tempting, so the keeper added an aesthetic dive; mid-height, landing in the bit of the back of the net nobody has a name for. We say top-corner or bottom-corner all the time, but the middle-corner just isn't a thing, despite being one of the best destinations for half a kilo of hi-vis Nike Flight. A Struijk stunner to the equidistant bin exceeded expectations so we all left Elland Road ahead. Thank you Pascal.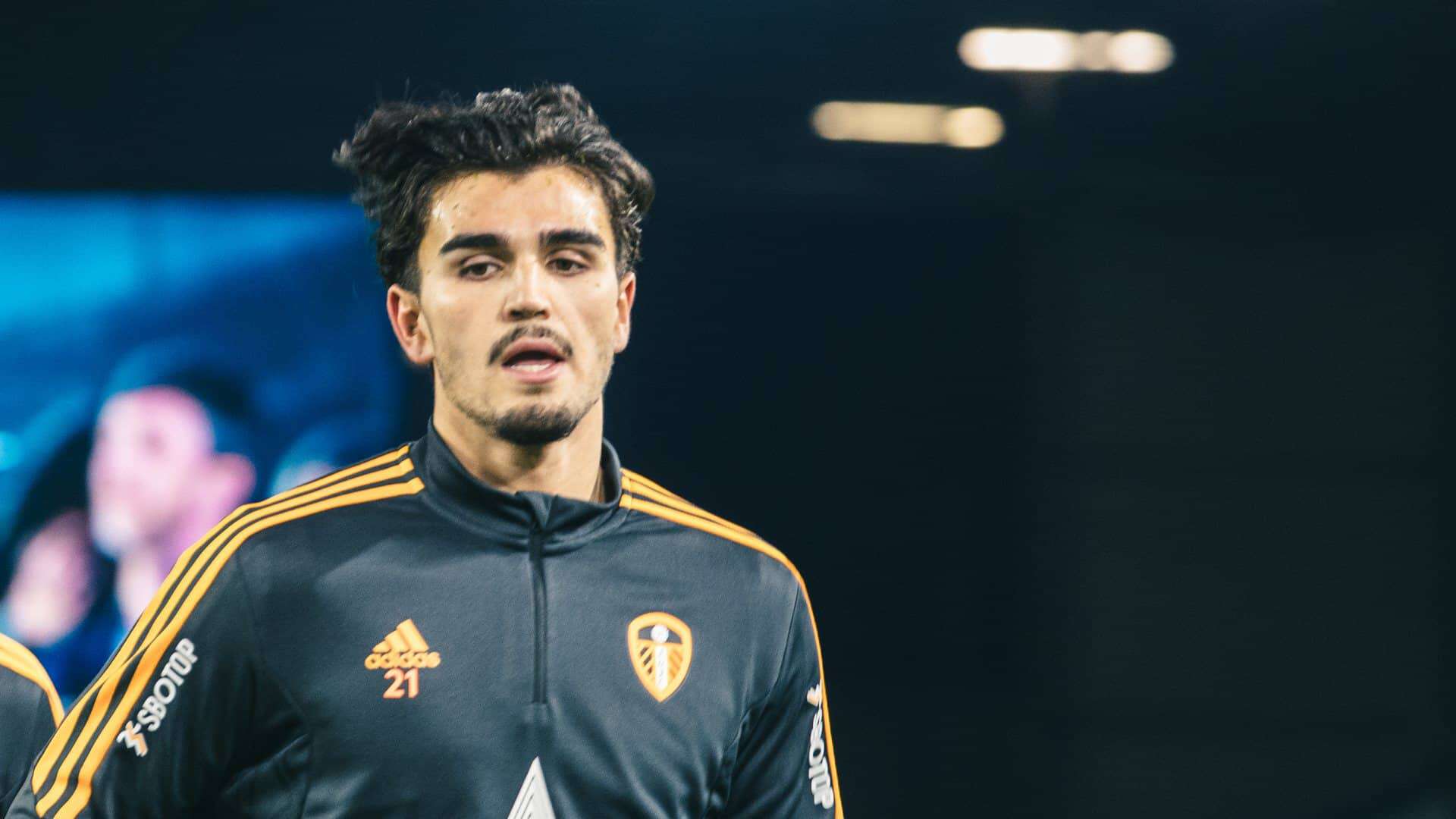 A word for the winning goal as well, using the full range of the front three on a second half breakaway. Here's your tactical note of the night: United played 4-3-3, but why? In the post-match press conference, assistant coach Rene Maric played it down, at some length, talking so far around how there wasn't more to it than a plan against Sociedad he ended up sounding like there was more to it. Anyway, Leeds have looked good in this shape when it's popped up mid-game in the Premier League, and after trying some diagonal one-two-three towards goal in the first half and fluffing, Wilf Gnonto on the left passed to Joffy Gelhardt in the middle, who thought about Klich the accelerating square but went for a braver diagonal towards Rodrigo on the edge of the penalty area. The pass actually went to a defender's feet, but Sociedad's defenders didn't seem great with those, so Rodrigo got a hold of the ball and rolled it down the side of the goalie for 2-1.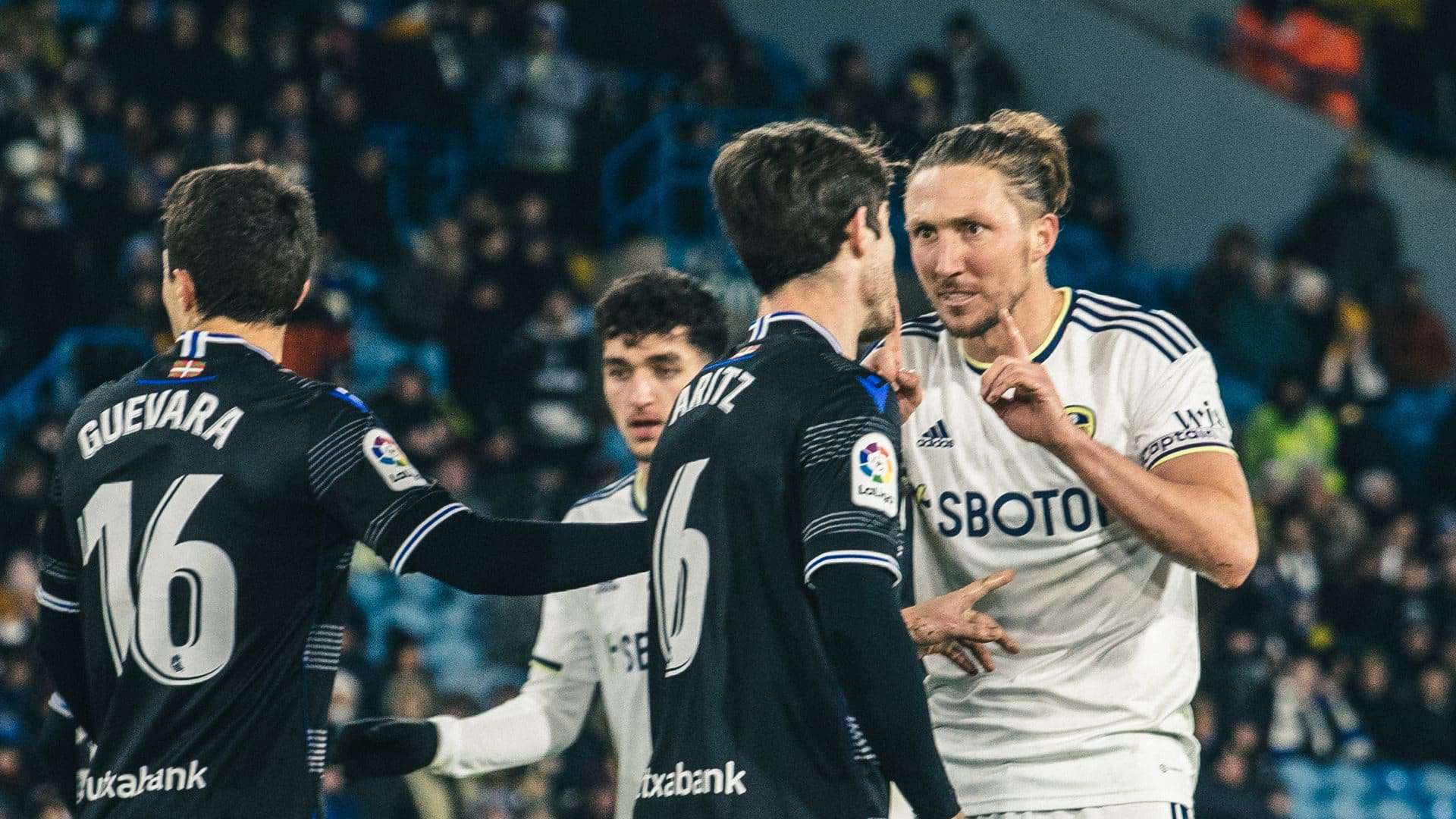 Apart from the goals, there was a decent semblance of normality, for a friendly. Leeds went behind to a goal you don't need me to describe beyond telling you that they conceded a cheap free-kick out wide. Oh well. For some reason Michael Salisbury was allowed to referee this game after playing to 1950s rules in our defeat at Spurs before the break, with the benefit that Jesse Marsch was pulled out of the shyness with which he met 'give us a wave' chants from the South Stand — an uncertain little hand, eventually — and into his preppy fury, haranguing the fourth official while Salisbury made his daft decisions. In the end, Luke Ayling took over from Salisbury after a late bad tackle on him in the 89th minute, deciding a yellow card wasn't enough for Aritz Elustondo and brushing the ref aside to go give the Sociedad 6 an intense lecture on decorum. Salisbury, meanwhile, concerned himself with moving the dead ball two yards nearer the touchline. It was a rough tackle on Bill but the visitors had been hit with some from Leo Hjelde and Roca so maybe all's fair. Although when I remember the few they got in on Gnonto I get mad again. About Roca, he crossed one lovely free-kick with his left foot but like when Sam Greenwood sends in a beauty, we only got it once before Aaronson took things back over. Roca also took a twenty yard shot with his right which just made me appreciate his left more.
You'll be wondering if 4-3-3 worked but it was a friendly so nobody should feel like they know. Goal aside, Leeds looked shy of ideas in the second half apart from letting Sociedad have the ball, or trying to hit Gelhardt or swift sub Mateo Joseph early from the back. Perhaps this was a way of prepping for the Premier League restart against Manchester City, by letting a team with David Silva in it have possession and seeing how we coped, but Sociedad didn't have Haaland-lite Alexander Sorloth up top so we didn't get that shadow experience. Liam Cooper looked good, though, ready with interceptions when others made mistakes, those years practising with Scott Wootton still banked in his muscle memory.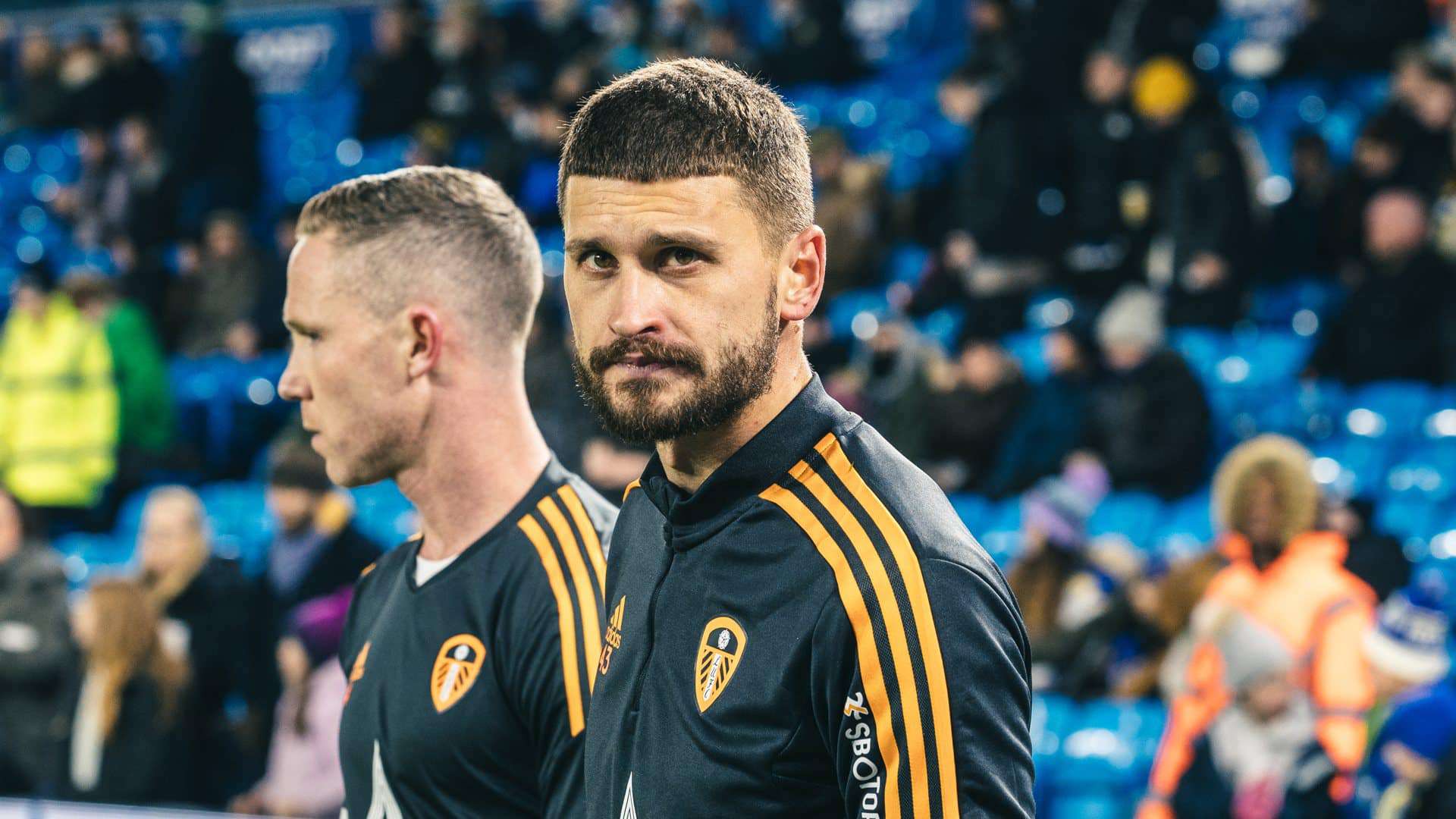 My other thought from the evening is that we should remove sentimentality from conversations about Mateusz Klich's future. He played all ninety minutes and he played all of them well, with imagination and cool touch from the side of a midfield three. The Washington go-go scene might tempt Klich but every game he's allowed to play makes chattering on his demise sound wrong. Him and Jesse need to go out and get drunk together or something and realise they're a couple of fellas with a lot the other might like. Everyone loves an unlikely buddy comedy at Christmas. ⬢